Nature works in the strangest ways, both in appearances and attitude. From unexplainable geological phenomena to inexplicably bizarre animals, it's sometimes impossible to know what Mother Nature was thinking when she created Earth. To really understand what I mean by this, take a look at these creatures whose odd appearances are only rivaled by their strange behavioral traits.
1. Spectacled Eiders are diving feeders and can remain submerged while foraging for a longer period than any diving duck.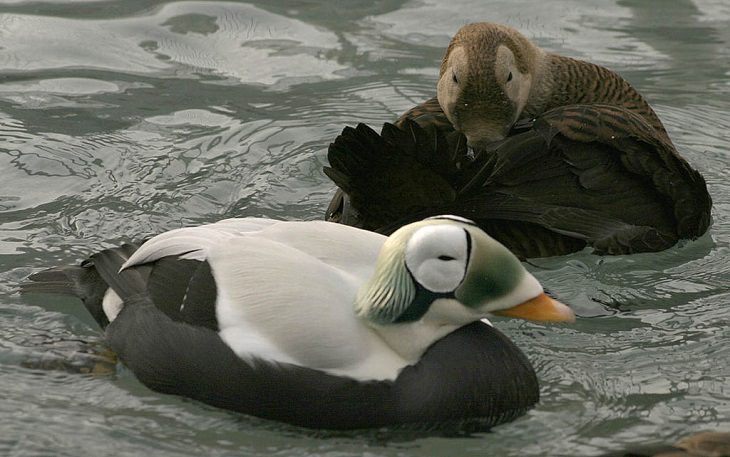 (By Laura Whitehouse, Wikimedia Commons)
2. Radiated Tortoises are herbivores that prefer to graze in the same area, thereby keeping the vegetation in the area perfectly trimmed!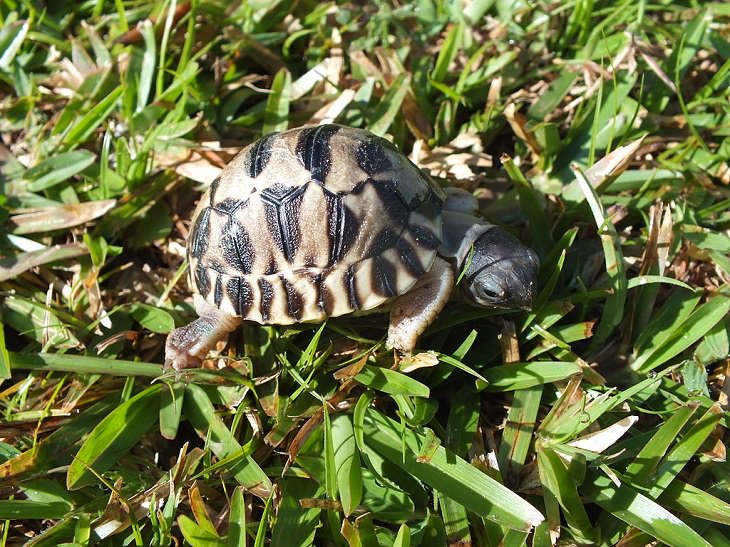 (By Philstone, Wikimedia Commons)
3. Stick insects are most notable for their camouflage appearance, but they also have numerous secondary defenses from predators like toxic secretions and startle displays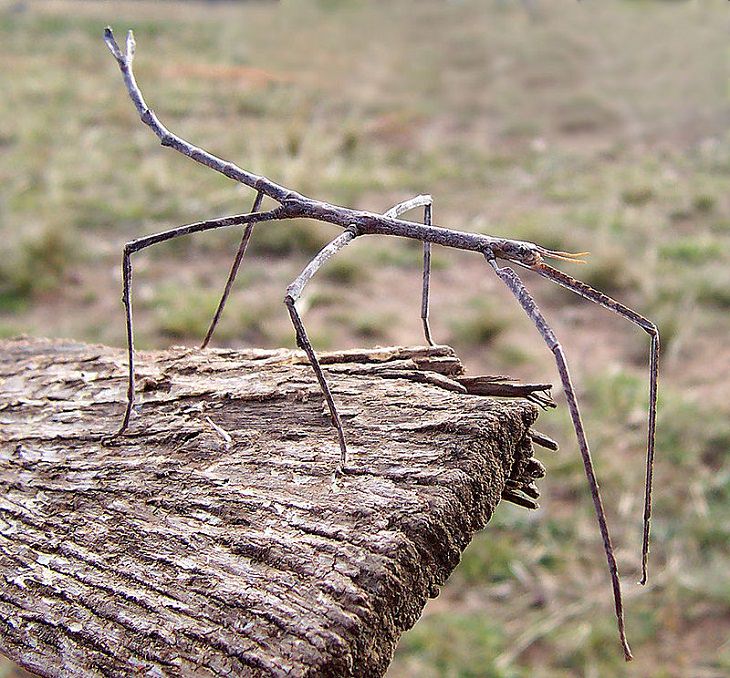 4. The horns of the Ankole-Watusi African cow are not used for attacking or defending but for thermoregulation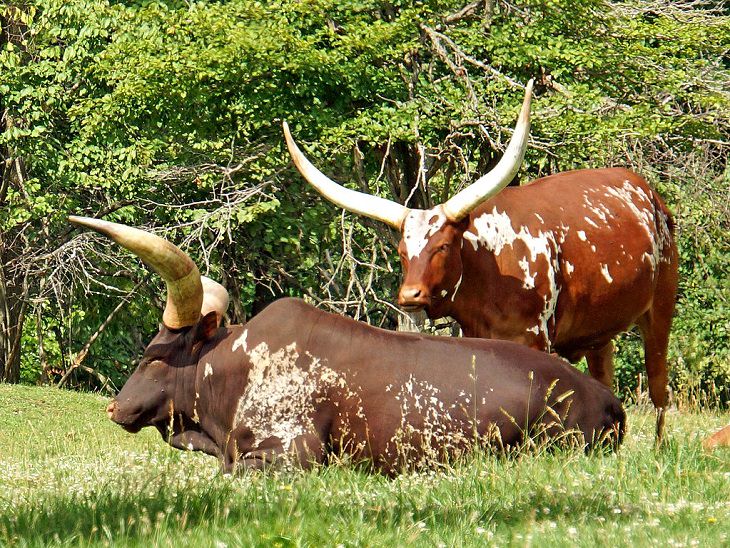 (By Dennis Jarvis, Wikimedia Commons)
5. The striped possum is what is known as a "mammalian woodpecker", using its fourth elongated finger to forage for beetles living in tree bark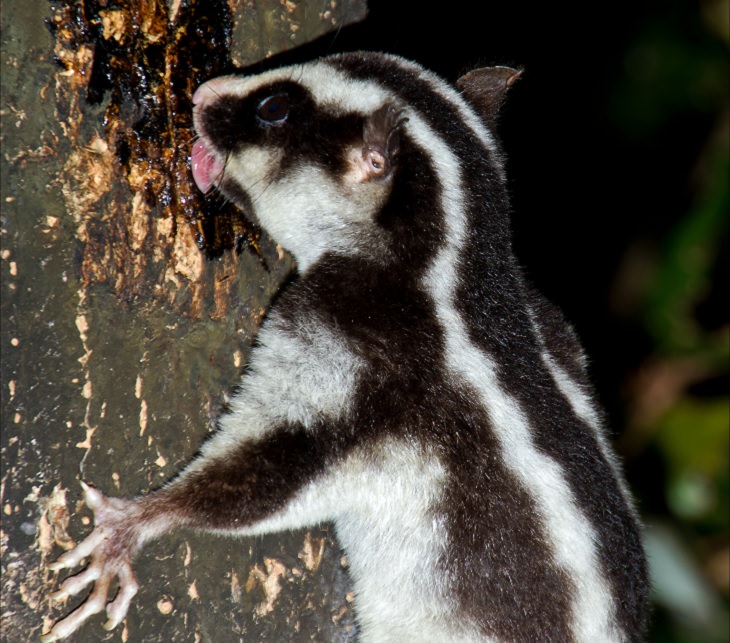 (Flickr)
6. Golden pheasants can run proficiently on the ground but are clumsy fliers that only use their wings in short bursts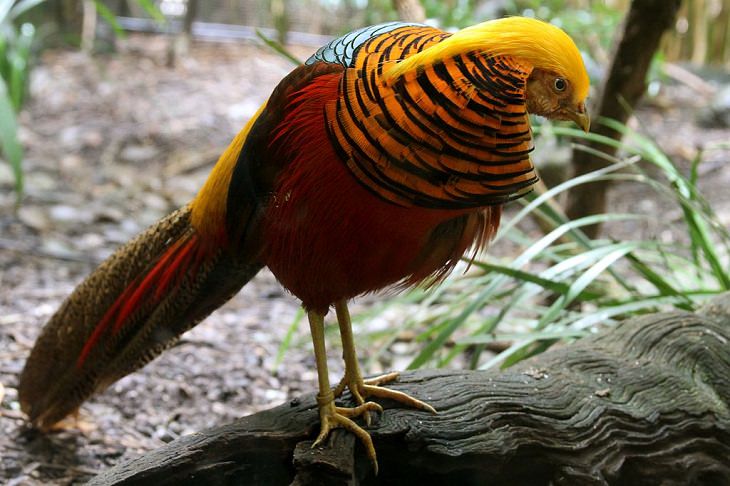 (By Linh Do, Wikimedia Commons)
7. The Sarada lizard only displays its beautiful multicolored throat fan during breeding seasons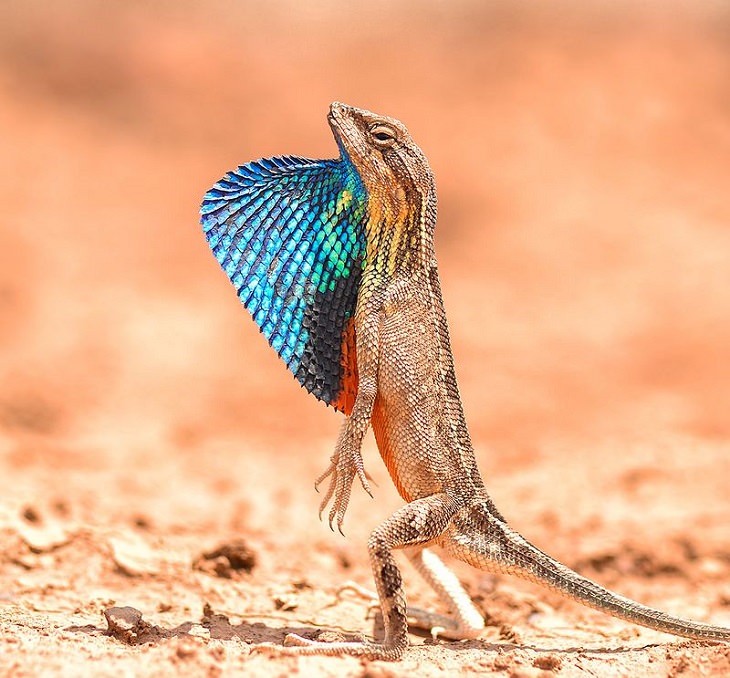 (By Ashahar, Wikimedia Commons)
8. The Black-and-white snub-nosed monkeys have been known to use a practice similar to human midwifery when giving birth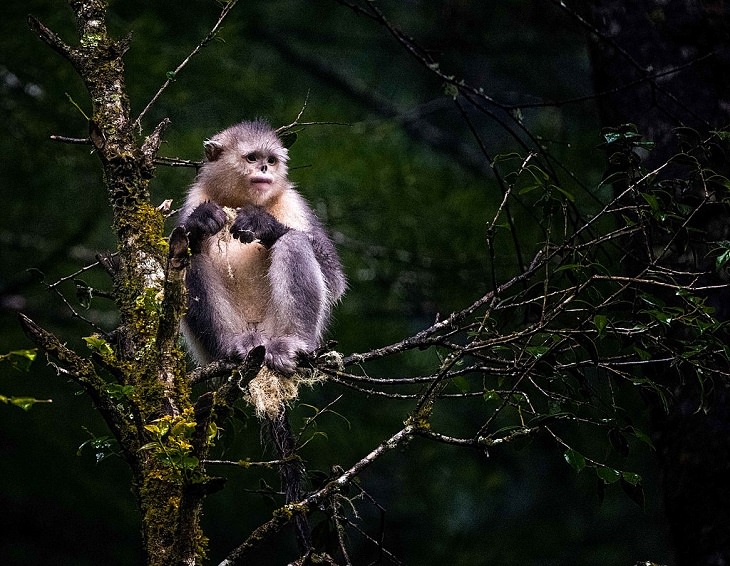 (By Rod Waddington, Wikimedia Commons)
9. Tridacna is a massive pearl-producing saltwater clam that can live up to 200 years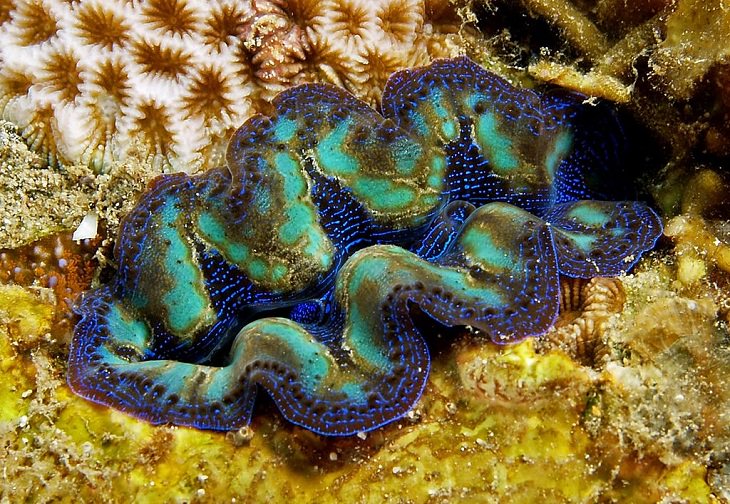 (By Nick Hobgood, Wikimedia Commons)
10. The Bearded Barbet is a mostly solitary bird that only forms social groups during nesting periods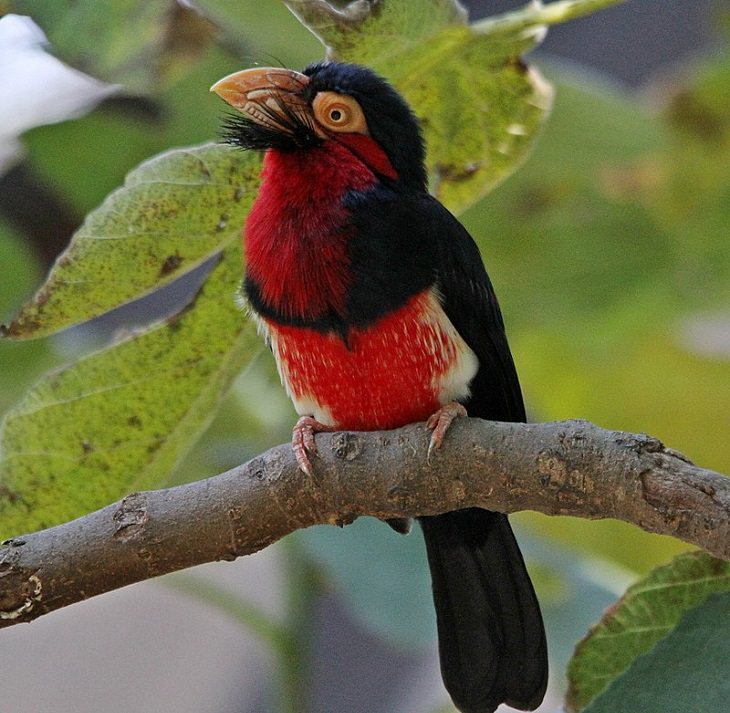 (By Derek Keats, Wikimedia Commons)
11. When tomato frogs are threatened, they release a venomous secretion like snakes that can glue the jaws of a predator together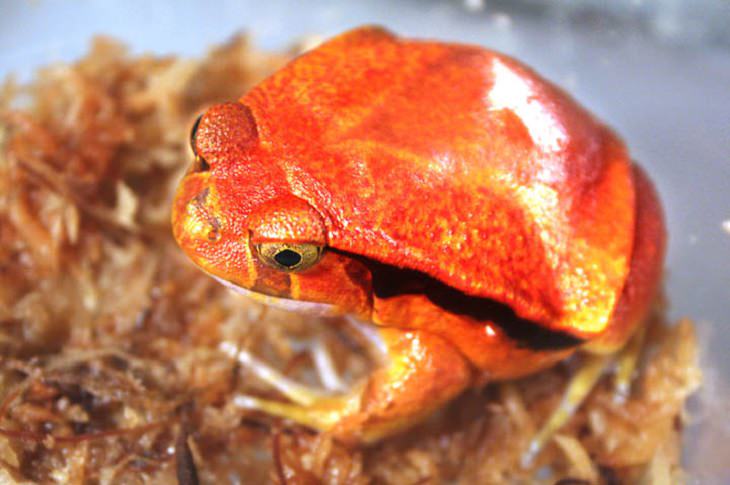 (By Firereptiles, Wikimedia Commons)
12. During mating season, the male Andean cock-of-the-rock will begin a frenzied and loud "confrontation display", which increased when approached by a female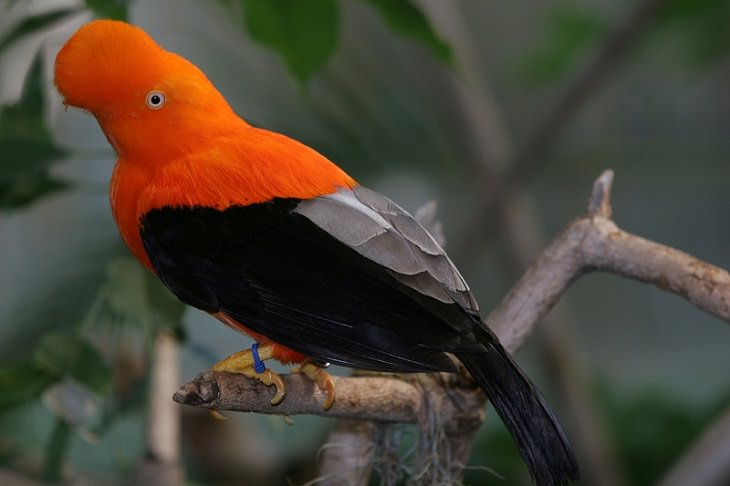 (By Jerry Thompson, Wikimedia Commons)
Share these strange animal facts with other nature enthusiasts!