Weaved delicately into the Malabar Coast of the Indian subcontinent is a delightful drop of Kerala's culture and beauty. Located along the shores of south India, it is a major port for trade and export. However, beyond its industrial and geographical attributes, Kerala provides residents and visitors alike with a plethora of natural landscapes, places for spiritual reflection, and wildlife wonders.
A veritable paradise, Kerala was one of the first Indian states to declare tourism to be a major industry in 1986, refusing to keep its beauty hidden any longer. Today, she receives 10 million visitors annually. This state is home to 14 different districts, each offering their own wide array of must-see sights. The city of Kochi remains at the top of the list for domestic and international visitors. Let's journey through the green fields, busy cities, ancient heritage, and beautiful beaches and discover why Kerala has been termed by many as God's Own Country
1. The Paddy Fields of Thrissur district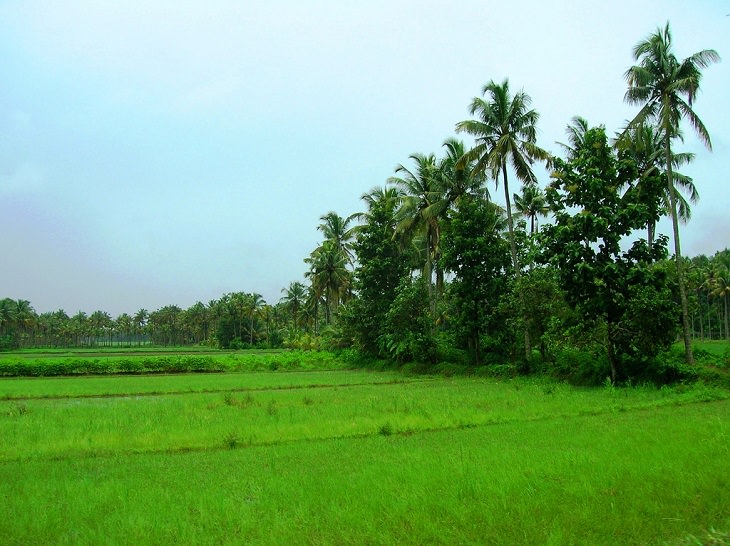 (By Ramesh NG, Wikimedia Commons)
2. Road to Chenangad Village near Ottappalam district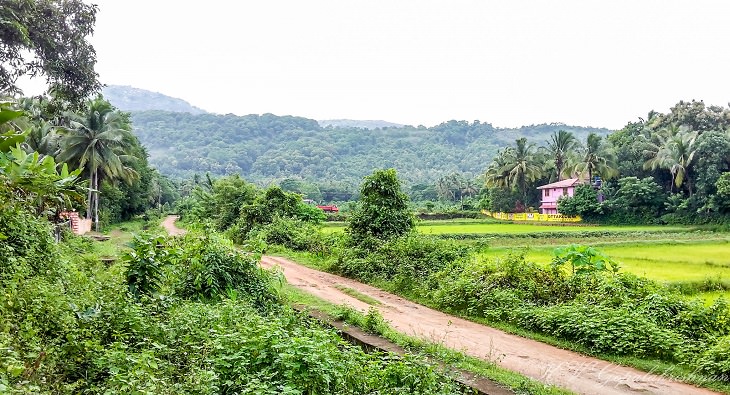 (Flickr)
3. A calm harbor and its lighthouse in the outskirts of the district Kollam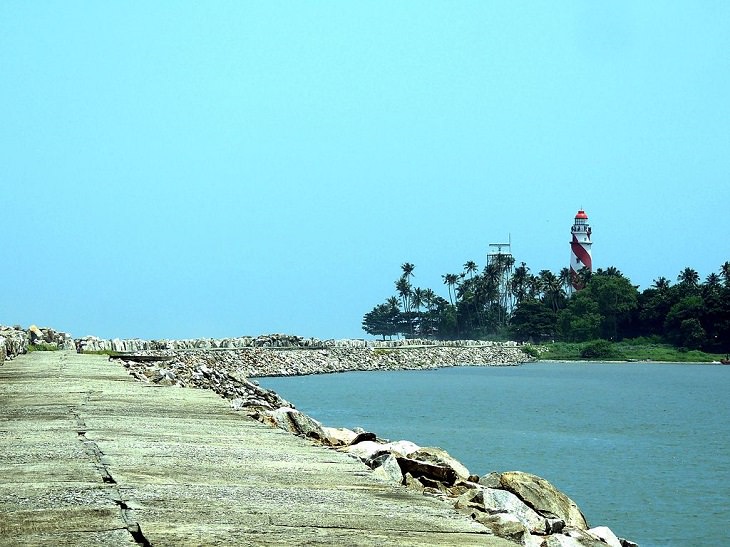 (By Tushar8765, Wikimedia Commons)
4. The city of Kochi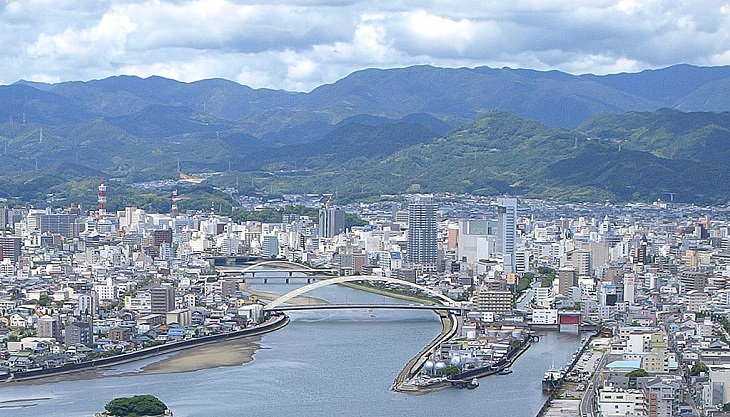 (By Kounosu, Wikimedia Commons)
5. Kochi International Marina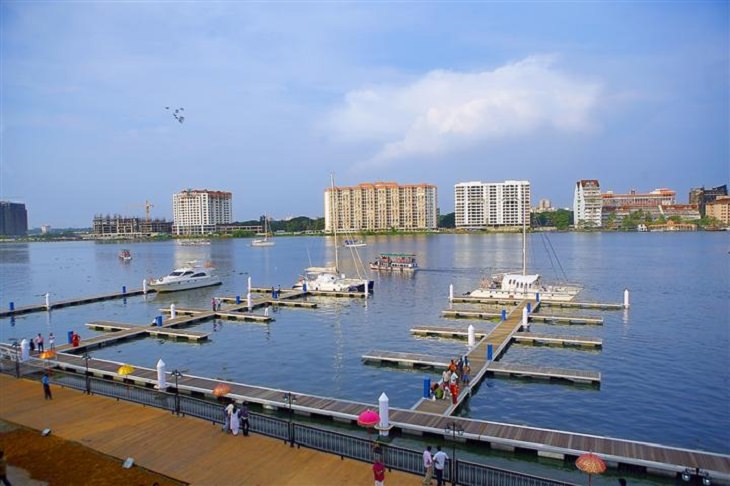 (By Oceanblueboats, Wikimedia Commons)
6. A Fishing Net (or Cheenavala) at Fort Kochi in the Ernakulam District, the site of one of the first European townships in India.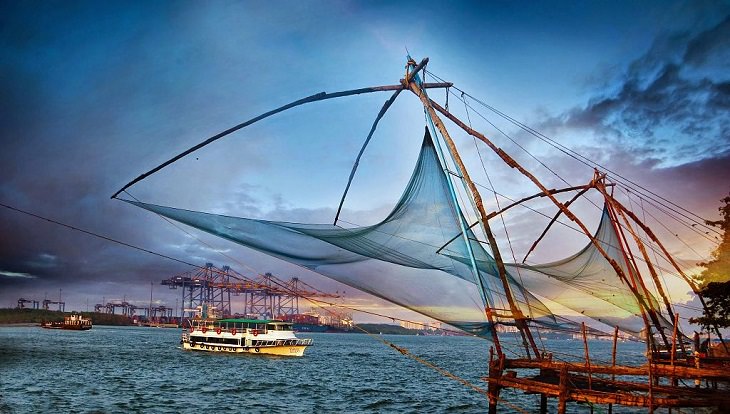 (By Shinu Scaria, Wikimedia Commons)
Kannur is another well-known city that gains much of its fame from Muzhappilangad, the state's only drive-in beach! But this beauty is by no means the only beach. Kerala is most well known for its pristine and plentiful water outlets and inlets, including beaches, backwaters, waterfalls, lakes, and dams. Whichever part of Kerala you visit, you can never be steered wrong with a boat ride along the nearest water body.
7. Elayavoor Village in Kannur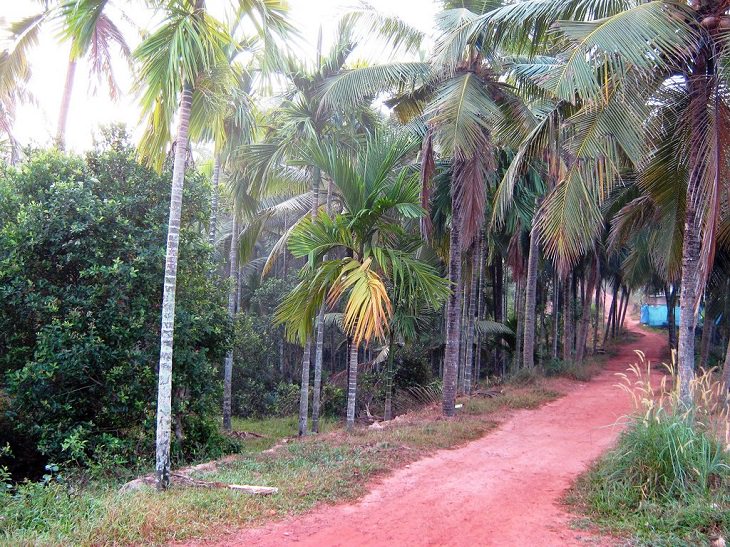 (Flickr)
8. One of Kannur's many beautiful Mangrove forests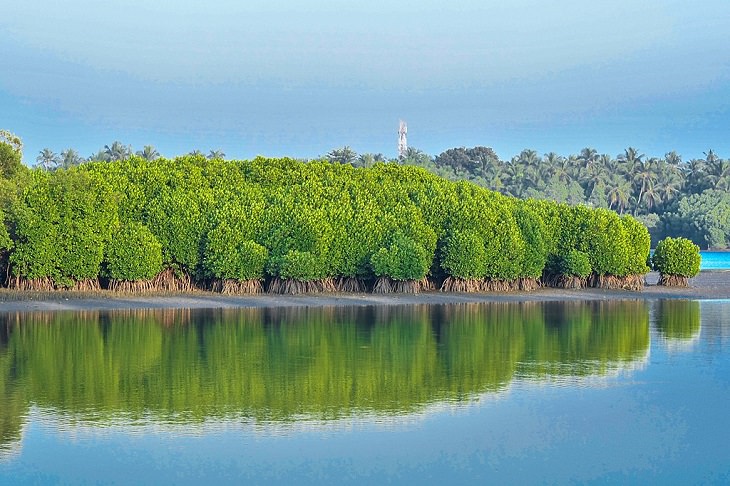 (By Shagil Kannur, Wikimedia Commons)
9. Muzhappilangad Drive-in Beach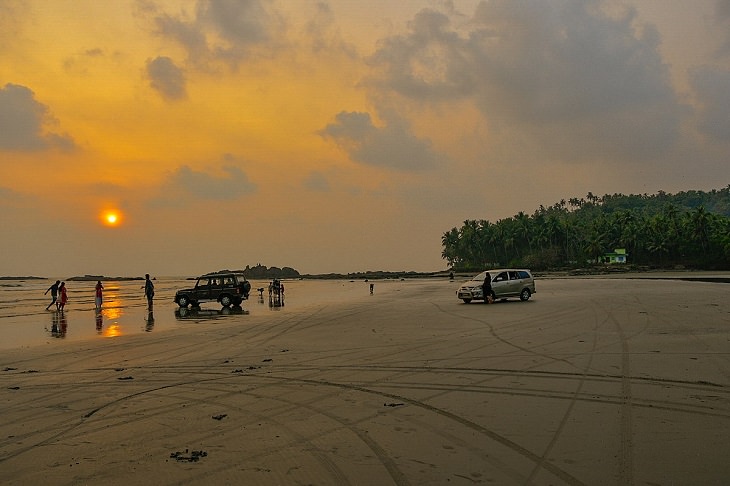 (By Shagil Kannur, Wikimedia Commons)
10. An open view of Kerala's Backwaters, an interwoven chain of lakes and lagoons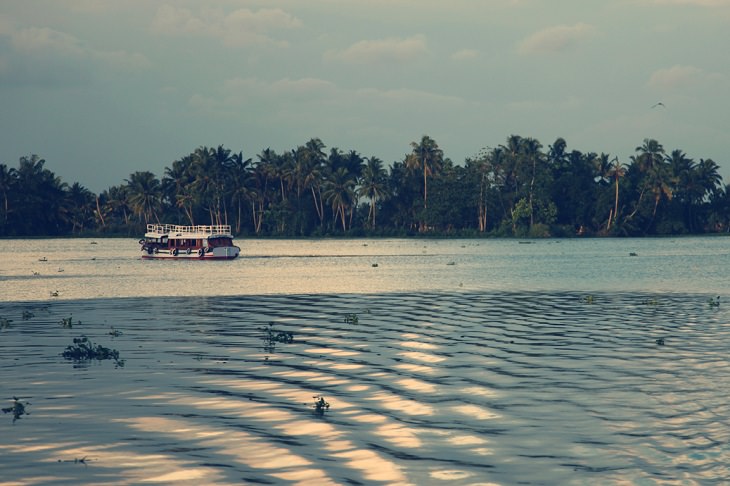 (Flickr)
11. The Backwaters of the city of Alleppey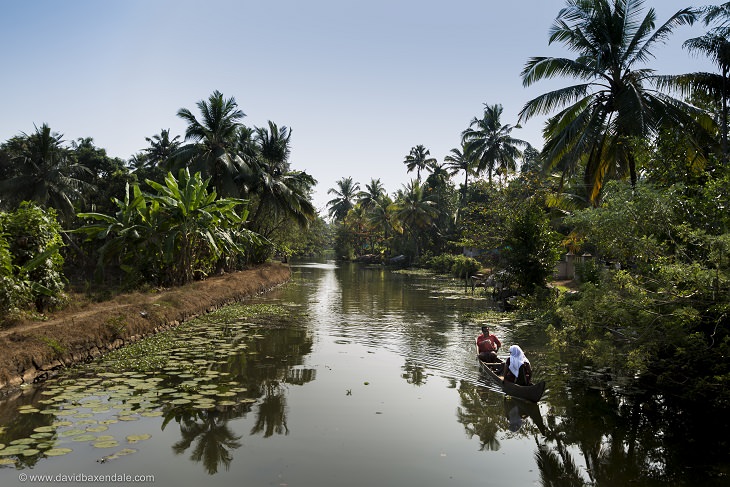 (Flickr)
12. Athirapally falls as it crashes into the Western Ghats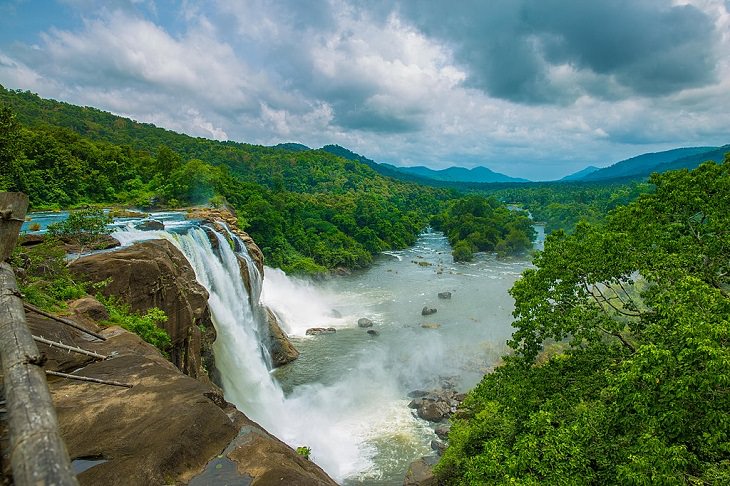 (By Jan Joseph George, Wikimedia Commons)
13. Kovalam Beach, one of the most beautiful and cleanest beaches in India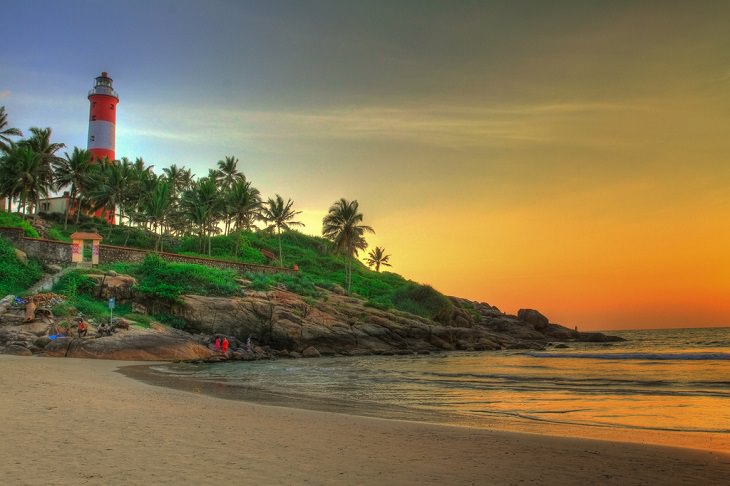 (By mehul.antani, Wikimedia Commons)
14. Vembanadu Lake, the largest lake in Kerala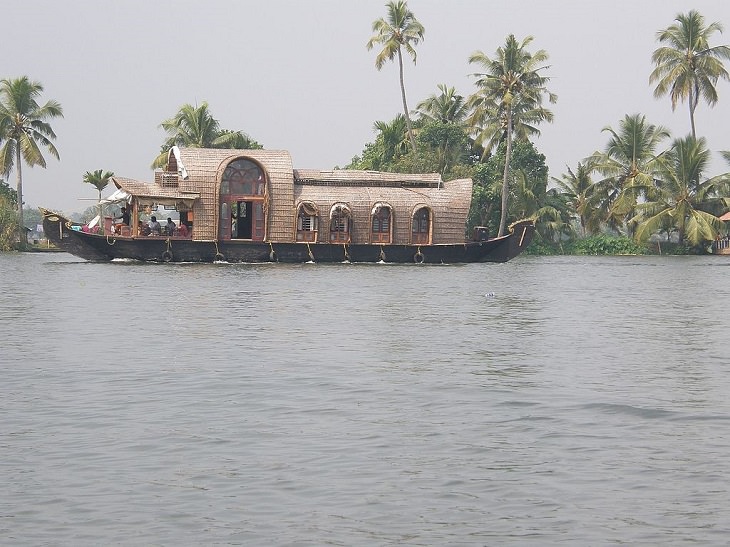 (By Balaji.B, Wikimedia Commons)
15. Paragliding at Varkala Beach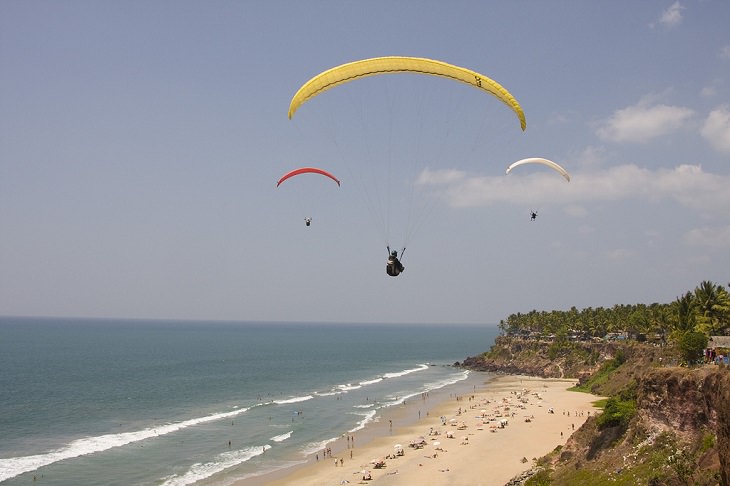 (By Kerala Tourism, Wikimedia Commons)
If you happen to be someone that isn't the biggest fan of water, fret not. There is an endless number of ways to connect with nature here on dry land. Kerala is a major promoter of ecotourism, which allows the state's natural landscape to remain intact and uses the land to fund projects for its preservation. Kerala is covered from end to end with wide and monumental farms, fields, and hills. Hill stations like Wayanad and Munnar are fantastic destinations for short trips that offer pleasant weather along with fun activities like Mountaineering, hiking, and trekking, and plantation tours (Kerala Tea is a must-try!).
16. Speed boat rides to Mattupetty Dam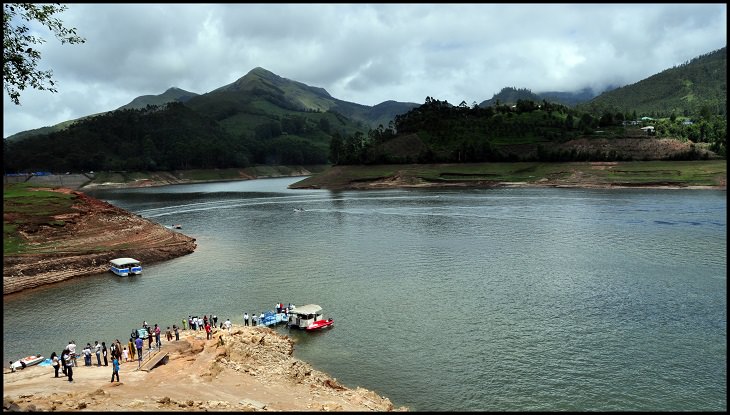 (Flickr)
17. The Road to Munnar, one of the most popular hill stations in Kerala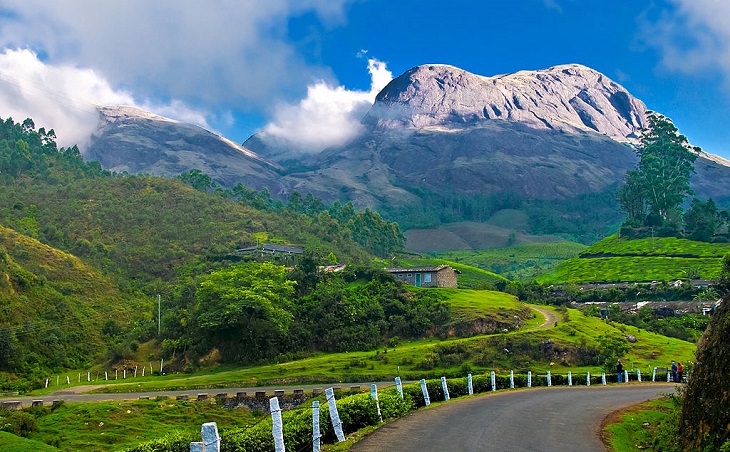 (By Bimal K C, Wikimedia Commons)
18. Edakkal, a fun hiking destination in the hill station Wayanad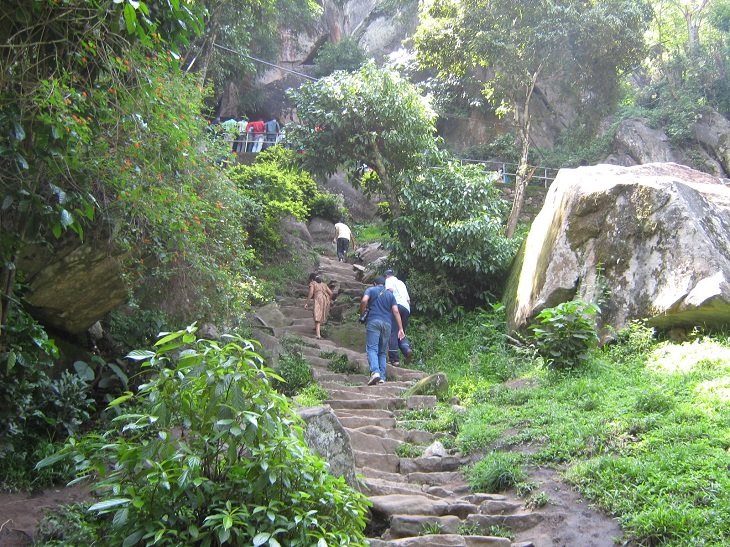 (Flickr)
19. Climbing Meesapulimala, the second-highest peak of the Western Ghats located in the hill station Idukki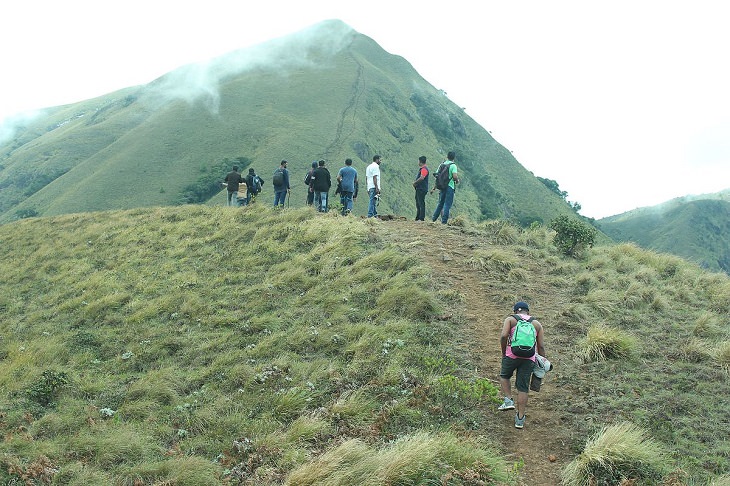 (By Niyas8001, Wikimedia Commons)
20. One of the long trails on the hills of the Vagamon district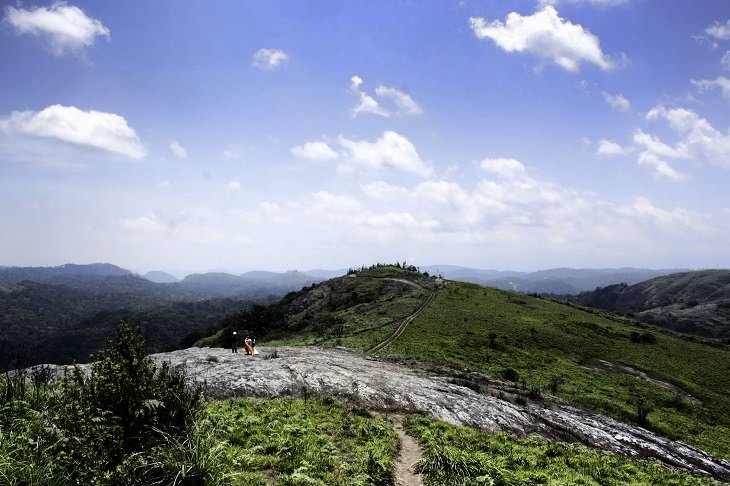 (Flickr)
If that's not quite your deal either, then maybe you need a chance to really get in the middle of all the wildness. Kerala's close proximity to the Western Ghats, which is home to some gorgeous endangered, endemic and undiscovered species, also makes programs like birdwatching and nature treks a major part of any trip to this treasure. In fact, Kerala's ecotourism department oversees easy access for tourists to any of the 14 wildlife sanctuaries and national parks located within the state, which include a tiger reserve and bird sanctuary among them.
21. A look inside Periyar National Park and Tiger Reserve in Thekkady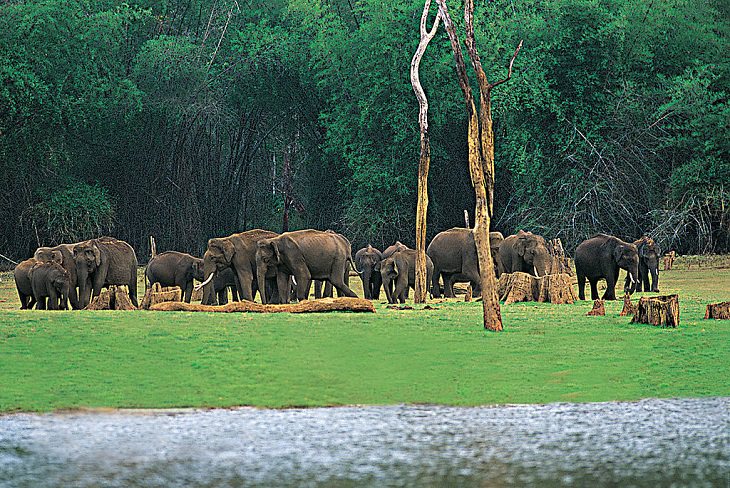 (By Ben3john, Wikimedia Commons)
22. Buffalo graze in Wayanad Wildlife Sanctuary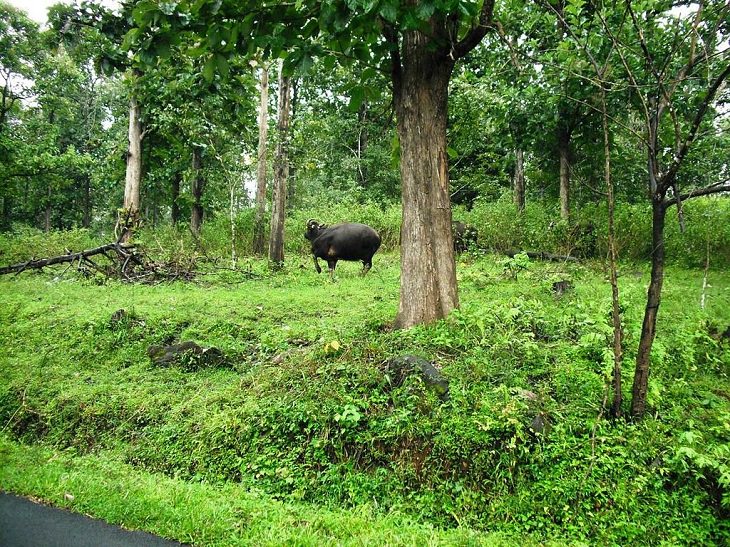 (By Jaseem Hamza, Wikimedia Commons)
23. A Malabar banded peacock, the state butterfly of Kerala, is seen resting on a plant in Kannur's sacred grove, Chamakkav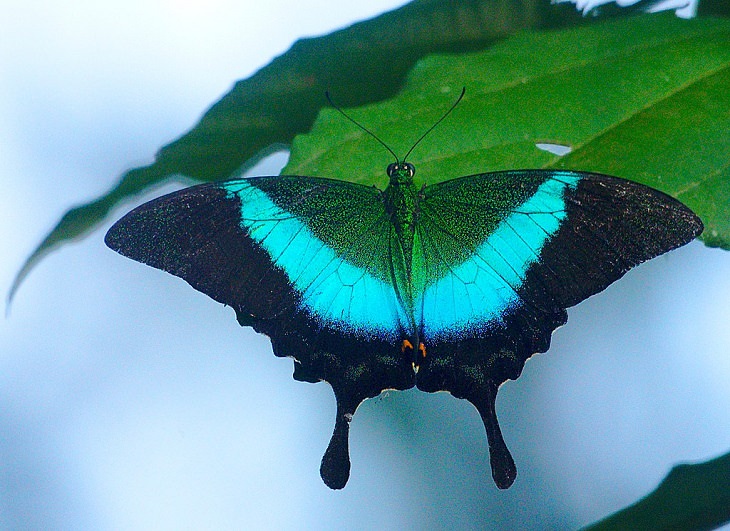 (By Uajith, Wikimedia Commons)
24. Walking paths inside Kumarakom Bird Sanctuary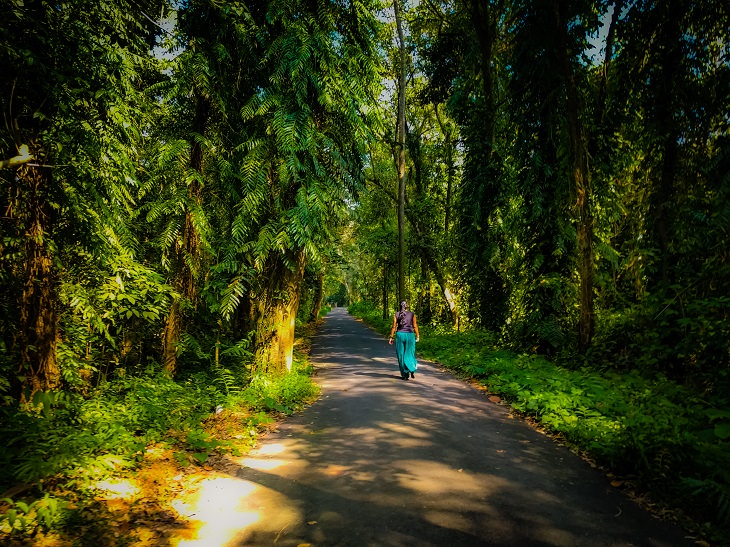 (Flickr)
25. Monkeys gaze into the forests of Chinnar Wildlife Sanctuary, which houses the endangered Giant Grizzled Squirrel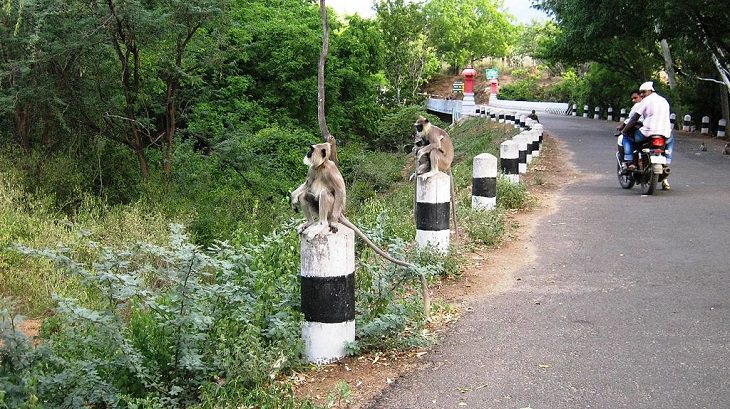 (By Jaseem Hamza, Wikimedia Commons)
If you're still not quite convinced that Kerala has something to offer you, then why not take a bite out of its rich and diverse culture. Within this state's boundaries are some of the most beautiful temples, palaces, and heritage sites you will ever see, embedded with artistic carvings and celebrated with art forms that could have been lost centuries ago like Theyyam and Kathakali. Depending on the time of year you travel, you can witness festivals adorned with brightly colored costumes and idols like Onam and Thrissur Pooram.
26. Sri Padmanabha Swamy Temple in Trivandrum
(Flickr)
27. A dolmen (megalithic tomb) erected by Neolithic tribes in Marayur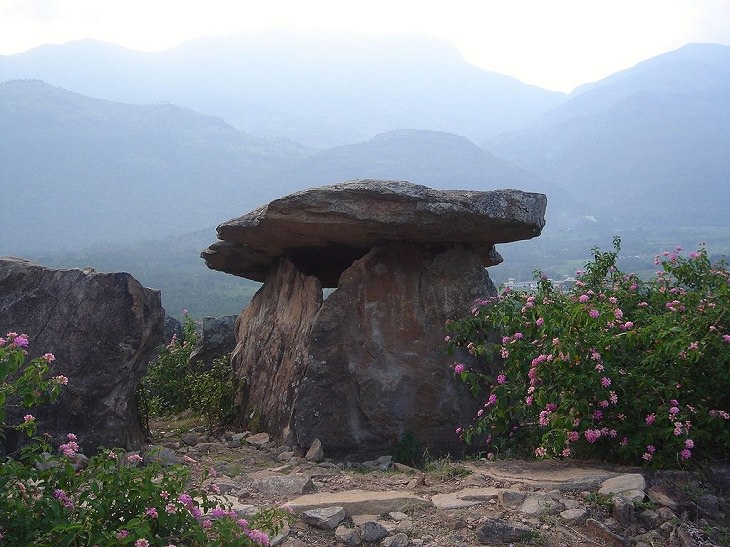 (By Sanandkarunakaran.Sanandkarunakaran, Wikimedia Commons)
28. Alappuzha Town Square, located in the heart of Alappuzha district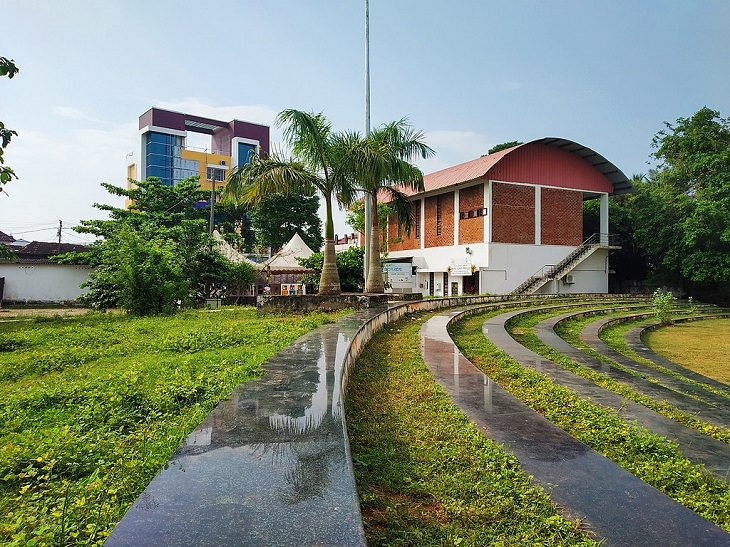 (By Vimaljoseph93, Wikimedia Commons)
29. Jain Temple at Sultan Bathery in Wayanad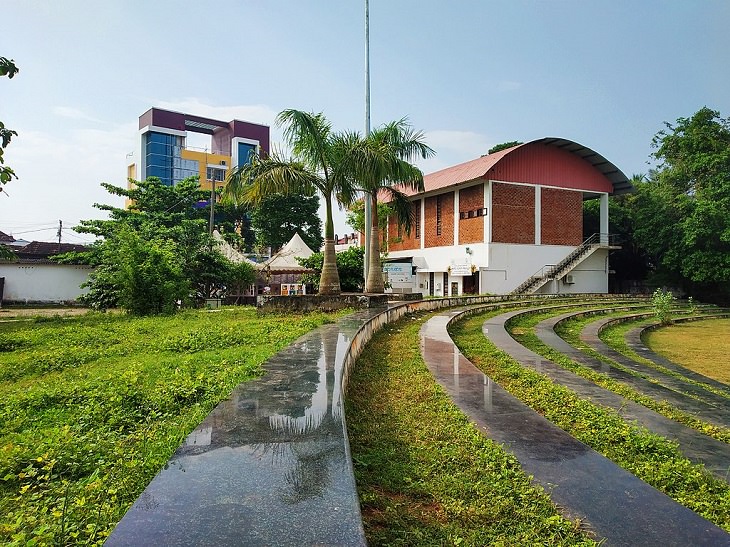 (By Joseph Lazer, Wikimedia Commons)
30. Kathakali artists performing a story
(Flickr)
31. Theyyam, a popular ritual art form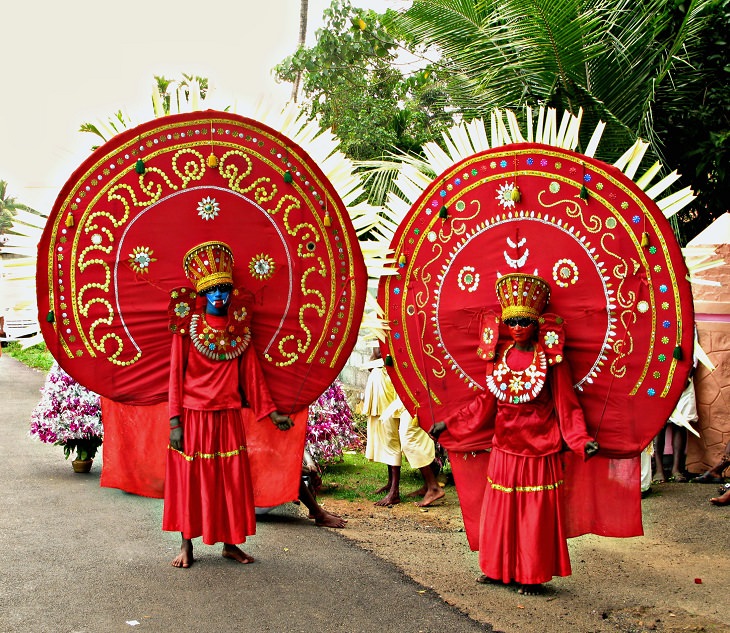 (Flickr)
32. Celebrating the Thrissur Pooram Festival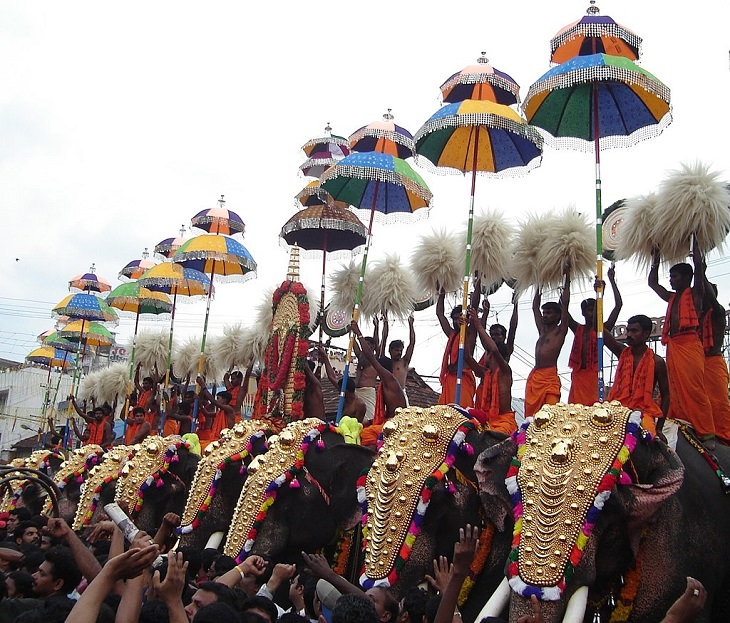 33. Pookalams (carpets/designs made of flowers) created in celebration of the Onam Festival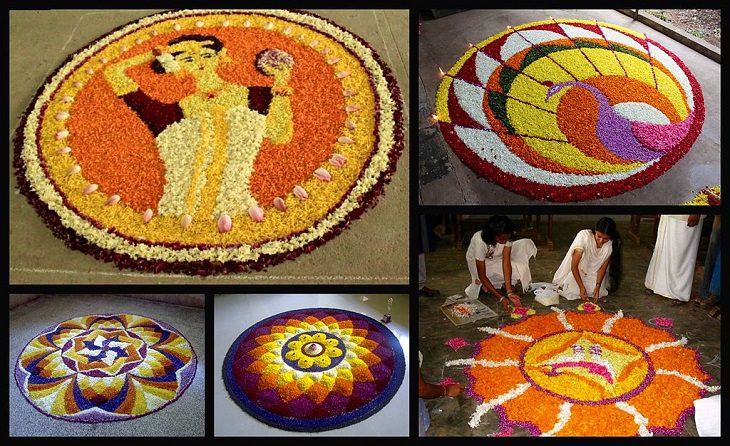 (By Ms Sarah Welch, Wikimedia Commons)
34. The Snake Boat Race, another annual Onam tradition, conducted on Pamba (Snake) River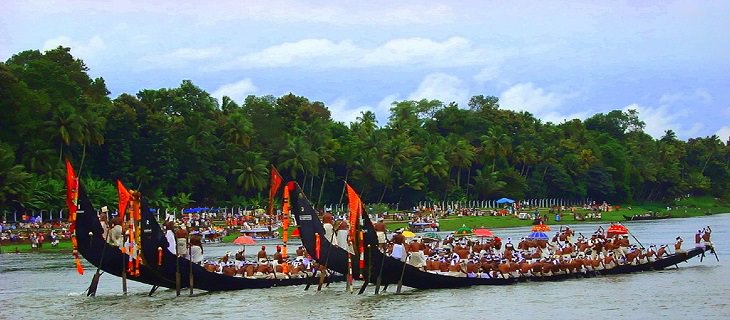 (By Arun Sinha, Wikimedia Commons)
We hope these lovely photographs gave you a good long taste of the flavorful delight that is Kerala.. and if these pictures still don't have you convinced of its deliciousness, the food definitely will! Feast your eyes on the sights and your belly on the delectable traditional culinary delights. That's the best way to get your fill of God's Own Country.
(Cover Image: By Augustus Binu, Wikimedia Commons)
Travel with your friends and family by sharing this!