As a consequence of pollution, smog, and many other things, what was once a sky painted the deepest blue and illuminated by millions of tiny glowing stars has now become a canvas of black and gray with few, if any, small beacons of bright hope now visible. At least that's what we've seen until now.
Polish photographer Marcin Zajac, now settled in California, is a man with a keen eye for landscapes, and a real fire for nightscapes. His work has taken him and his extrasensory camera all across America and the world, capturing stunning moments where all of space collides with our beautiful planet under the veil of the night sky. The results are a colorful swirl of nature that are beyond gorgeous. These are just a few of his favorites photographs that he absolutely had to share with the world.
1. Guiding Light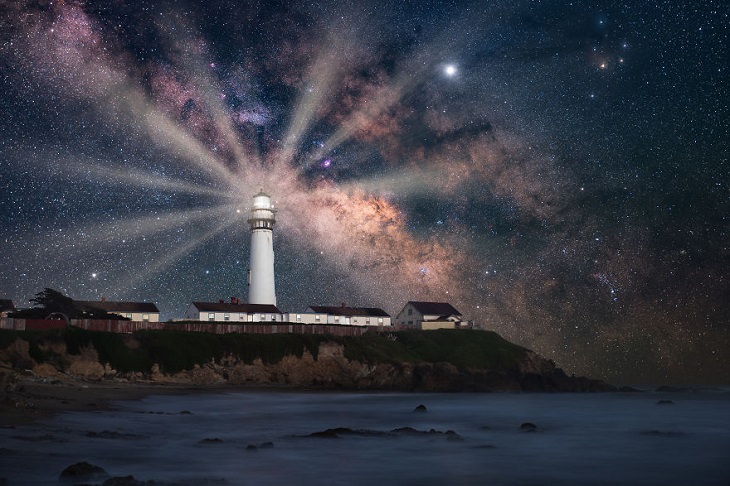 This photo was taken beside a buried treasure located between San Francisco and Santa Cruz, Pigeon Point, the tallest lighthouse along the entire west coast that has been a guiding light since 1872.
2. Boot Arch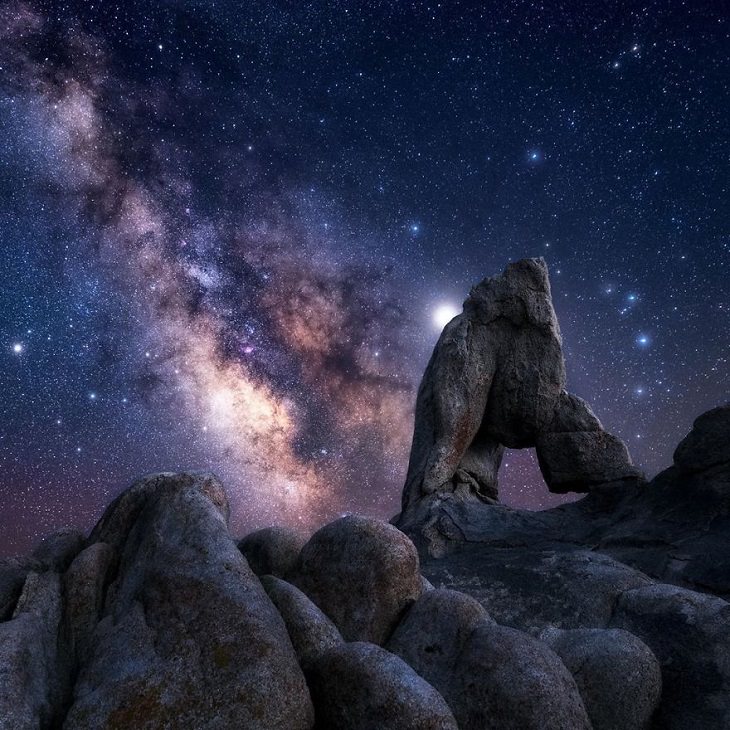 A rock formation located in Alabama Hills on the eastern slope of the Sierra Nevada, it is named for the shape that forms within the rocks.
3. Martin's Beach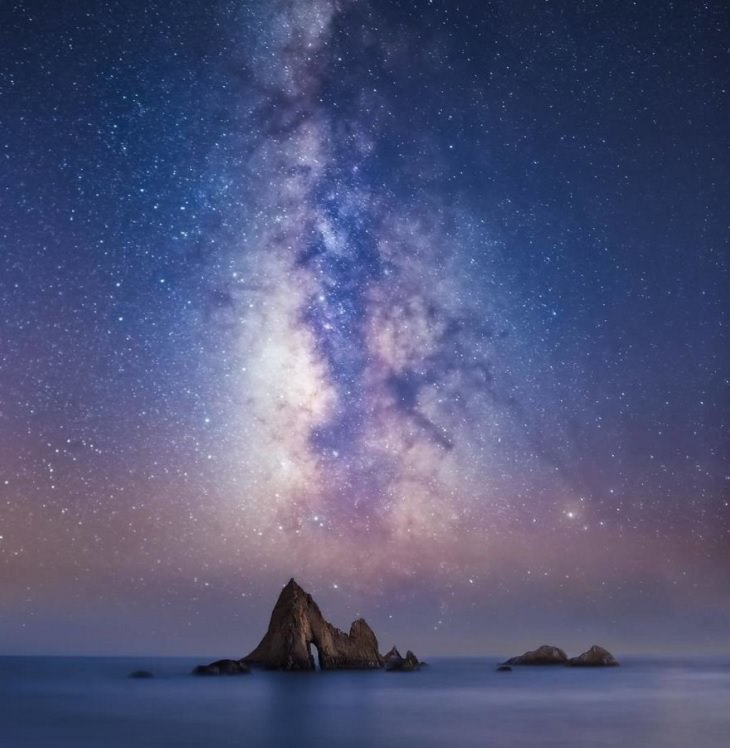 Taken near the Bay area of San Mateo, this photo shows us Martin's Beach, which has been the subject of numerous lawsuits for public access over the last two decades.
4. The Remnants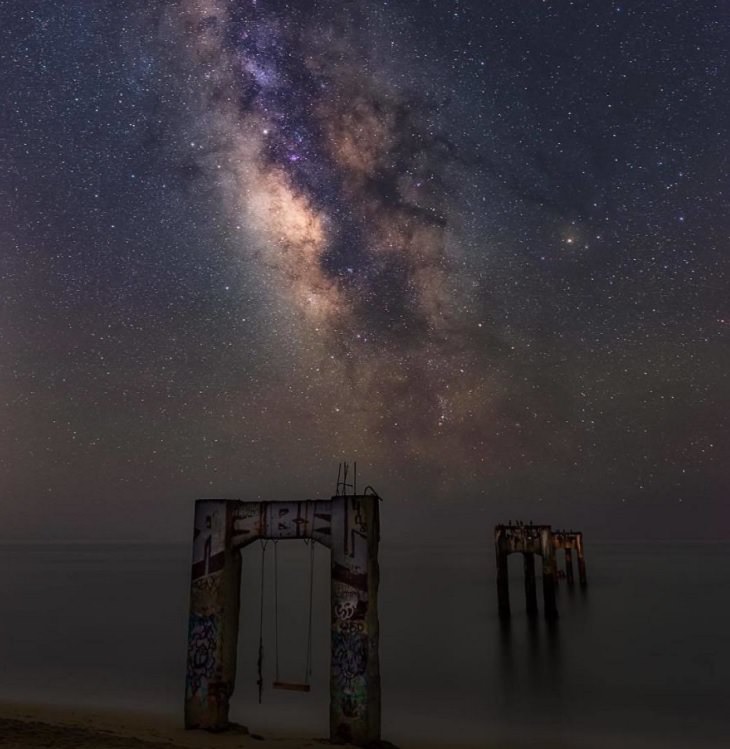 The night lights up Davenport Pier, a platform built and used in the 1860s for transporting timber that has long since been abandoned.
5. In Motion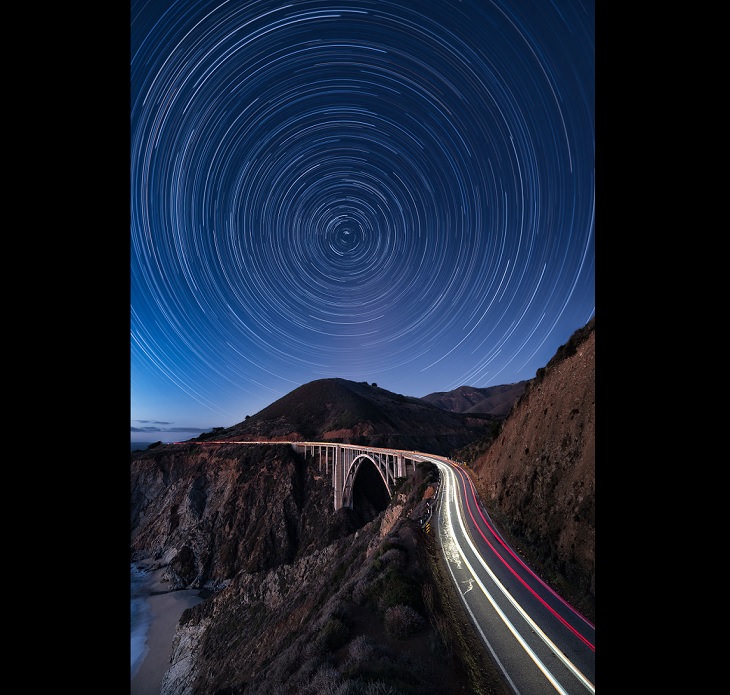 Cars zoom across Central California's Bixby Bridge, as the night sky swirls around the North Star.
6. Reaching for the Stars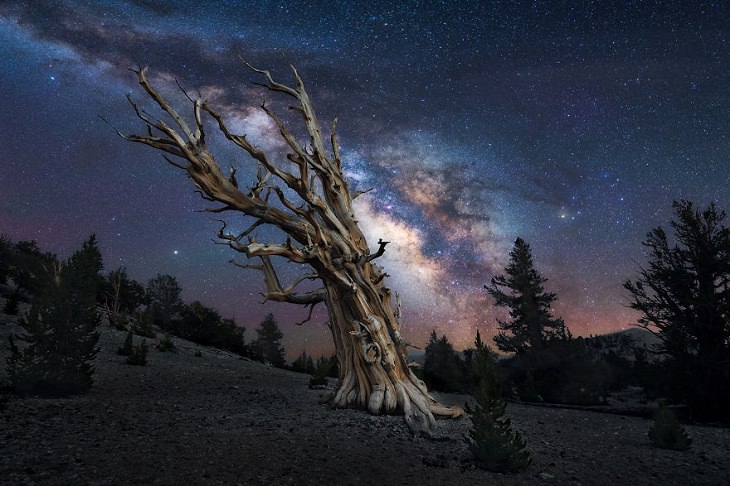 A gnarled ancient bristlecone pine tree leans towards the stars in the White Mountains of Eastern California. Some of these ancient trees are believed to be over 5000 years old.
7. Galactic Portal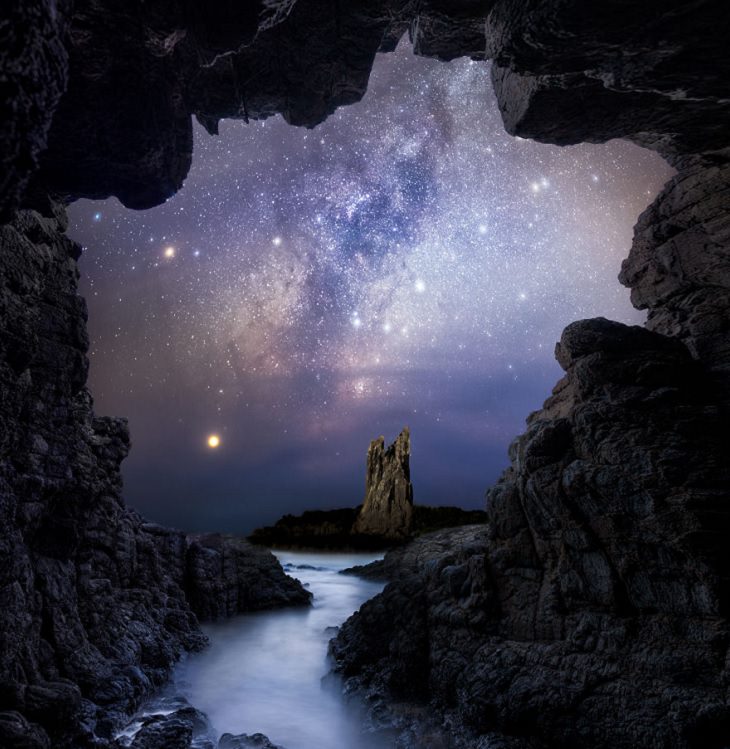 A photo taken on the coast of Australian city Kiama, showing us the core of the Milky Way and Jupiter, shining against the Southern Sky.
8. Magic Mushroom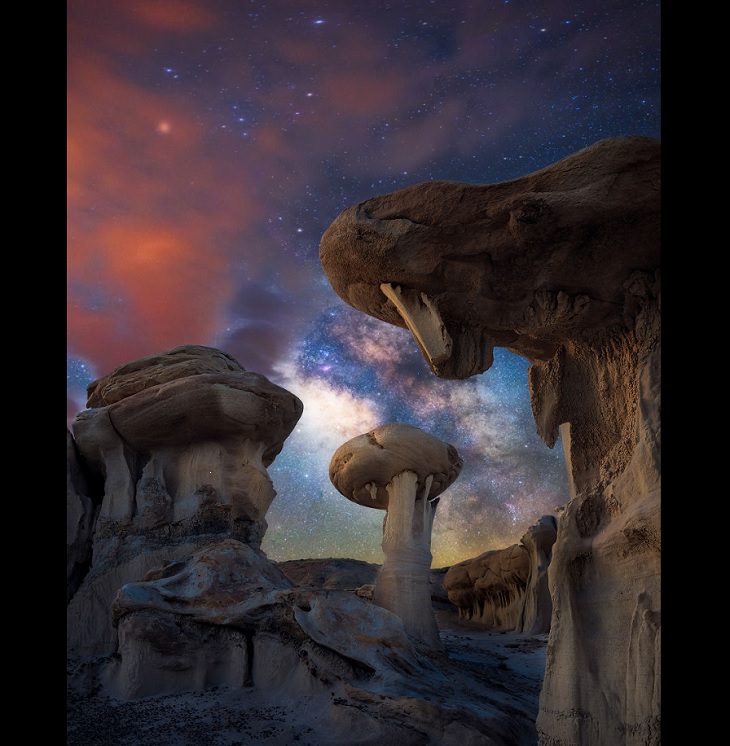 In the heart of Northern New Mexico lies Ah-Shi-Sle-Pah Wilderness, home to this mushroom-shaped rock-spire (hoodoo) that stands just before this glorious view of the Milky Way.
9. Comet Neowise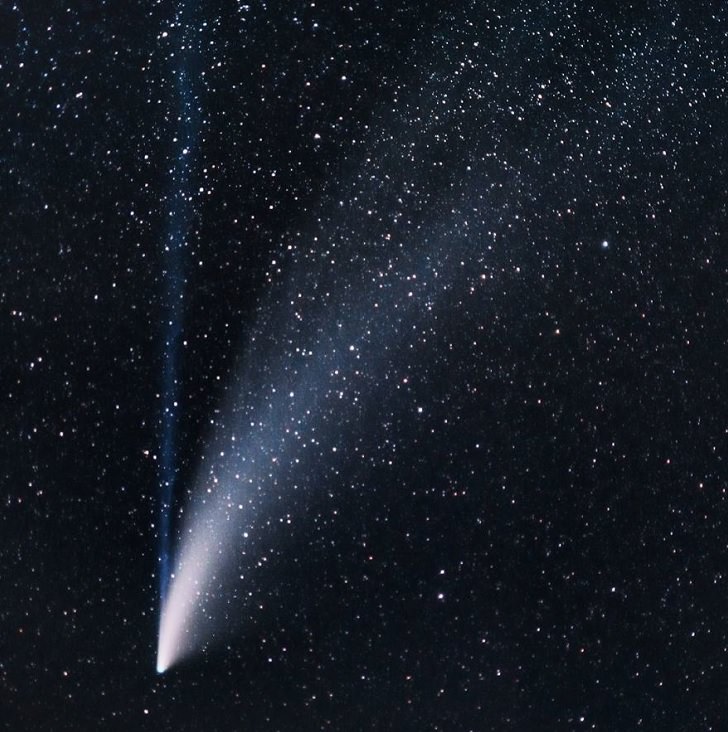 Captured in Alabama Hills, in Eastern California, Comet Neowise is seen shooting across the sky with its two tails.
10. Admiring the Milky Way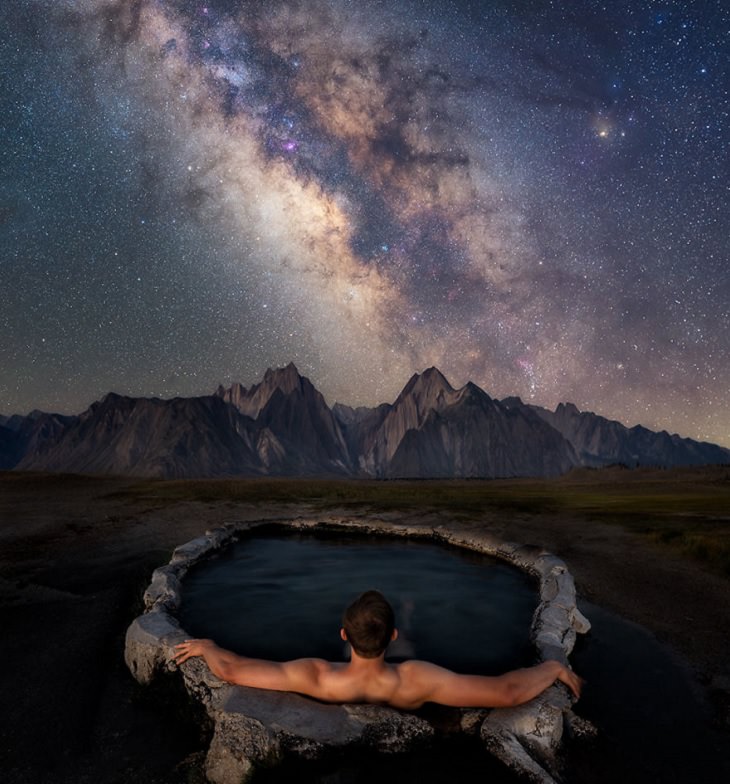 The Milky Way is at its brightest when seen from a hot tub in the Eastern Sierras.
11. Alien Eggs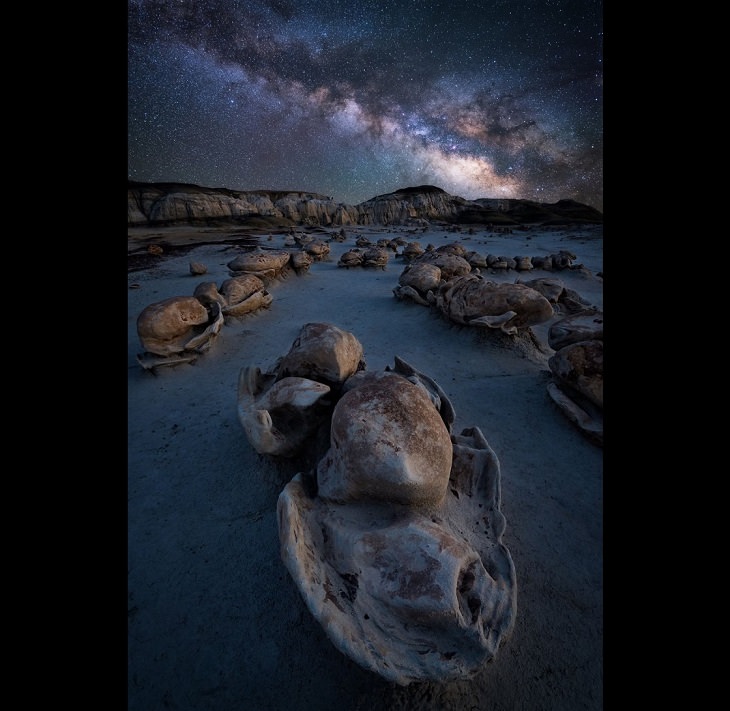 The dry and hot deserts of Northwestern New Mexico are peppered with eroding sandstones with a swirl of mudstone and shale that look eerily like alien infants emerging from eggs.
12. Shark Fin Cove Beach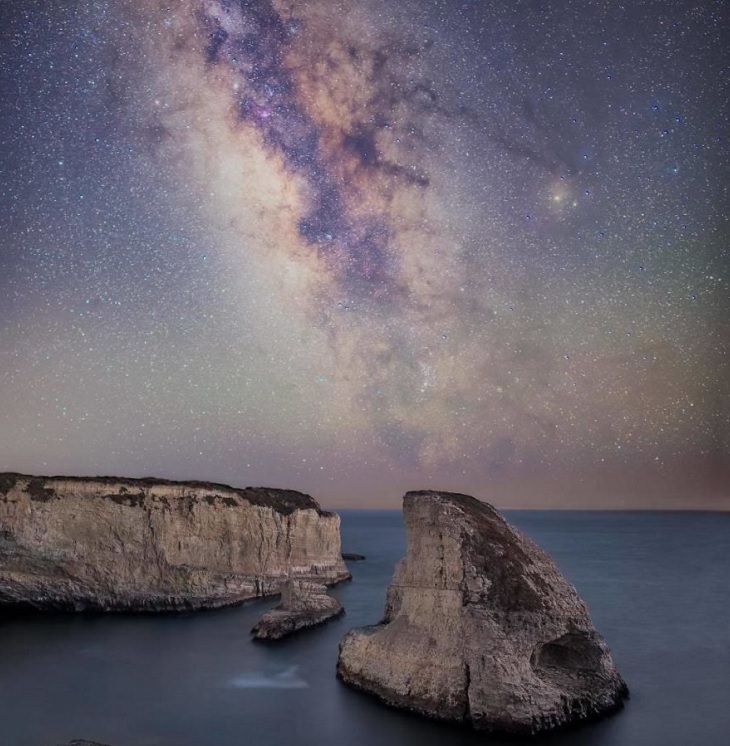 Just beside a beach on the coast of Santa Cruz lies Shark Fin Rock in Shark Fin Cove Beach over which the Milky Way rises.
13. Alien Throne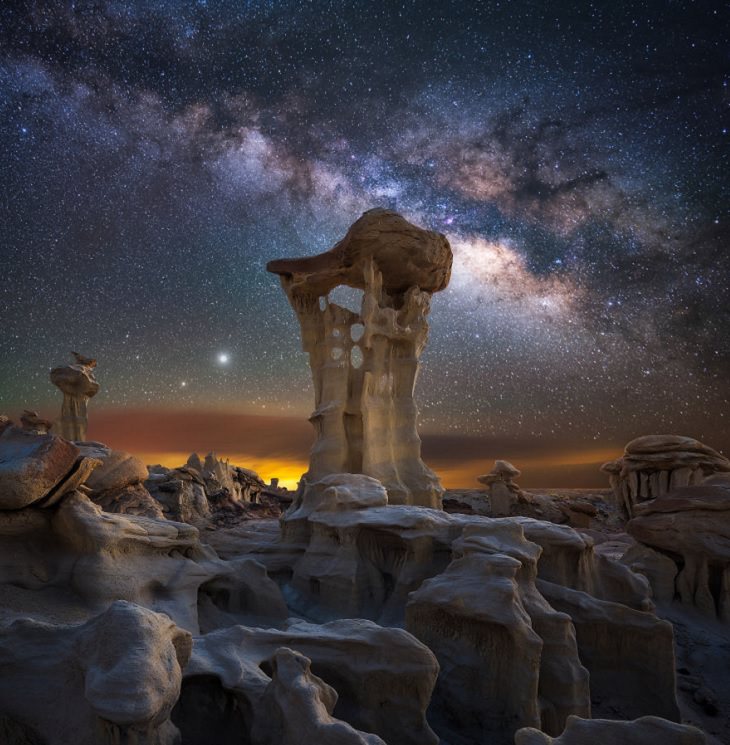 Where the mother of those eggs sits, this out-of-this-world hoodoo lies in the San Juan basin, in the Ah-Shi-Sle-Pah Wilderness, and in one of the most remote areas in the country, giving us this rare but gorgeous view of the Milky Way.
14. Paradise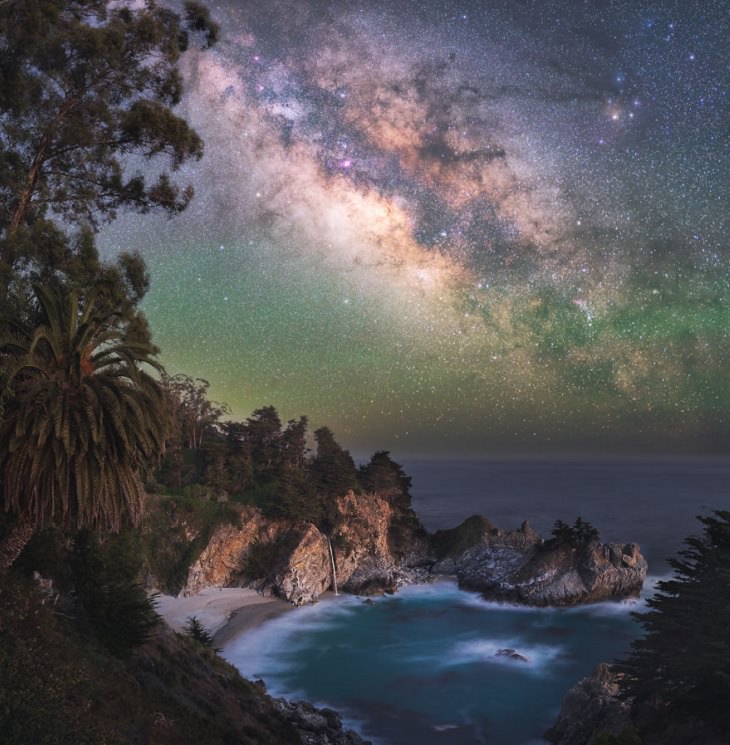 This place of beauty and perfection is a small cove filled with blue-green waters and an 80-foot tall waterfall, near Big Sur, just off the Pacific Coast.
15. Davenport Beach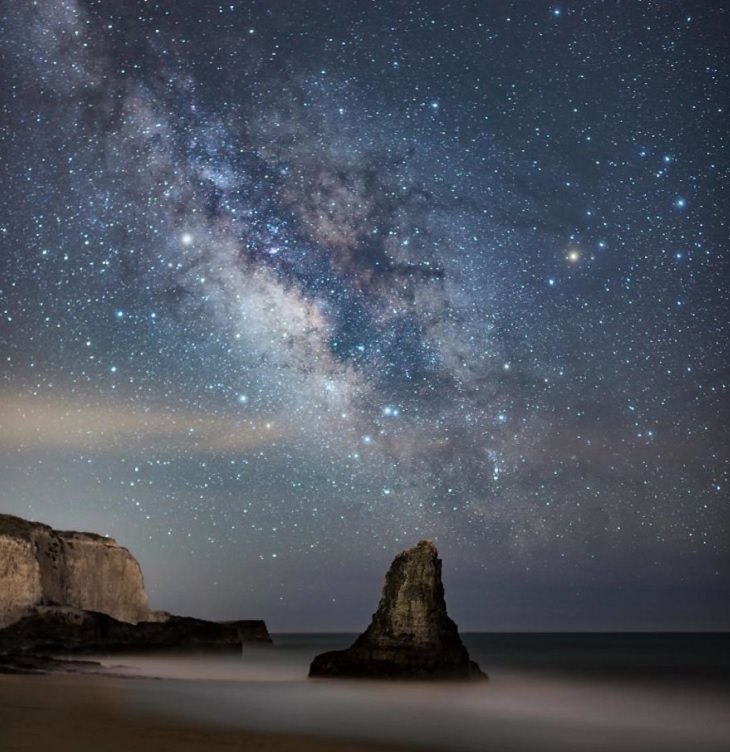 There are few views that give you more stars than this shot about Davenport beach, in Davenport, California.
16. A Million Stars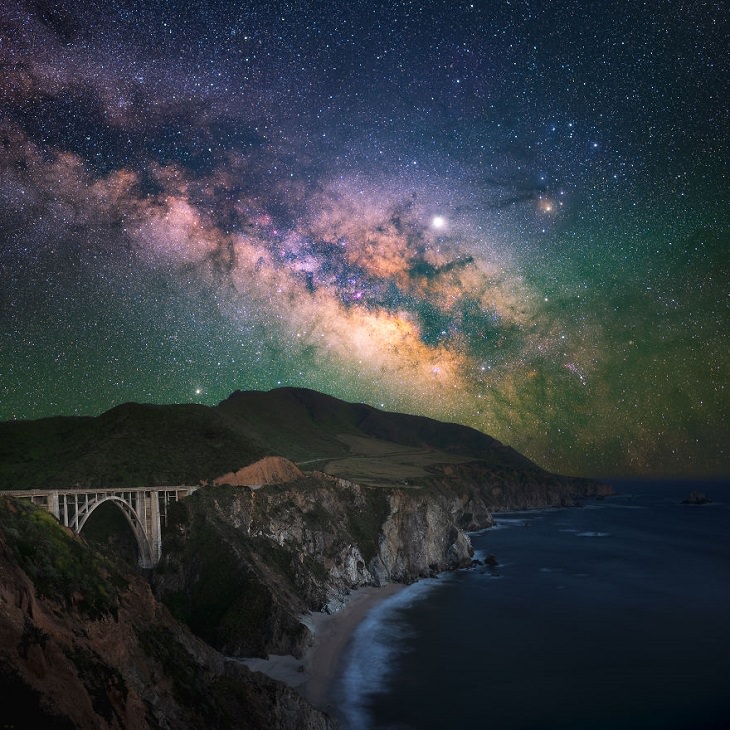 The Big Sur coastline often referred to as 'The Greatest Meeting of Land & Water in the world', holds up the Milky Way.
17. Top of the World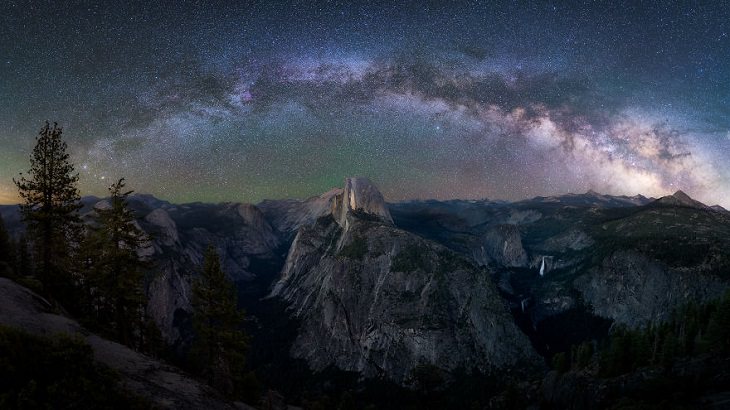 The Milky Way creates an arch of space and beauty over Yosemite Valley, covering the Half-Dome, as seen from Glacier Point in Western Sierra Nevada.
18. Pfeiffer Beach Archway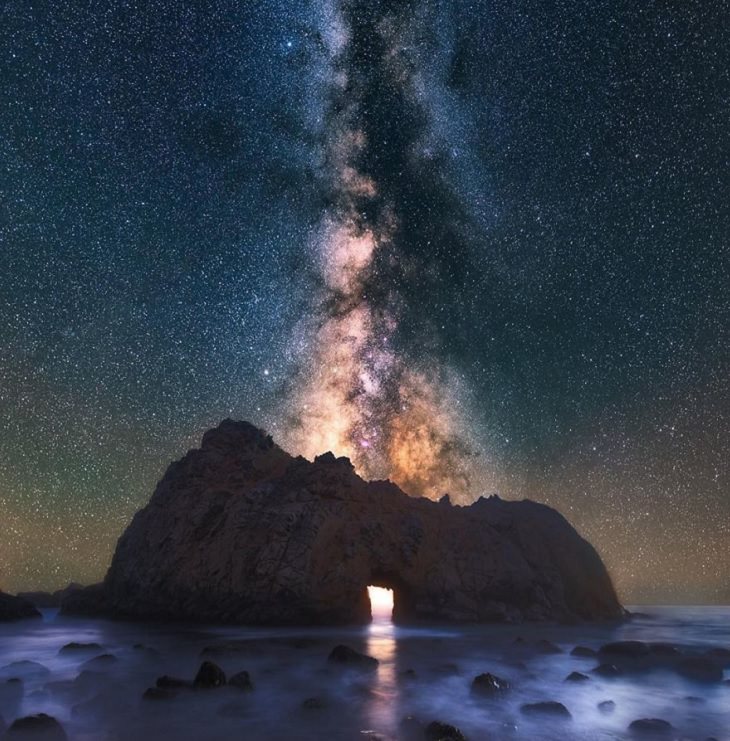 Another treasure of Big Sur is the Pfeiffer Beach Archway, seen here beside the Milky Way in this vertical panorama.
(Source of all images: Marcin Zajac/ Instagram)
Did these photos get you lost in the stars? When you come back down to Earth, be sure to share them!