The COVID-19 pandemic and the consequent lockdowns have been among the biggest setbacks the global economy has ever faced lately. With many businesses, large and small, facing inordinately heavy and sudden losses, companies world over have been forced to let go of throngs of loyal employees and in dire situations, close their doors permanently. With all of this disheartening news swirling around us, there is a comfort in reveling in the deeds of those that survived through the greatest of odds.
Nothing inspires hope more than seeing history merge with the future, and these 10 companies are the perfect examples of that. They have been around for centuries, witnessed wars, survived economic depressions, and have gone through every up and down the business world has to offer. They persevered and today they are still standing, proud, and stronger than ever. These are the stories of 10 of the oldest companies America has the pleasure of calling her own.
1. Caswell-Massey, 1752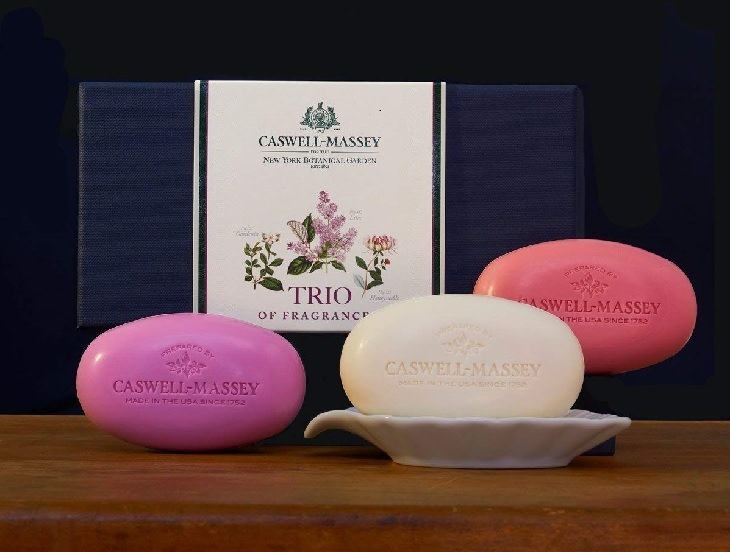 (Amazon)
Now a perfume and soap manufacturer and retailer, this company began its foray into the business world bang in the middle of the 18th century as an apothecary shop. It was first set up in Newport, Rhode Island, by Dr. William Hunter, who supplied "medicinals" and personal care products to high paying clients that lived nearby. Some of their original clientele include famous figures like George Washington and the esteemed explorers Lewis and Clark.
Today, the company sells high-end soaps and fragrances under the supervision of a private investment group. It is currently based out of New Jersey with a shop in New York City, though its products remain available at most major outlets.
2. The Hartford Courant, 1764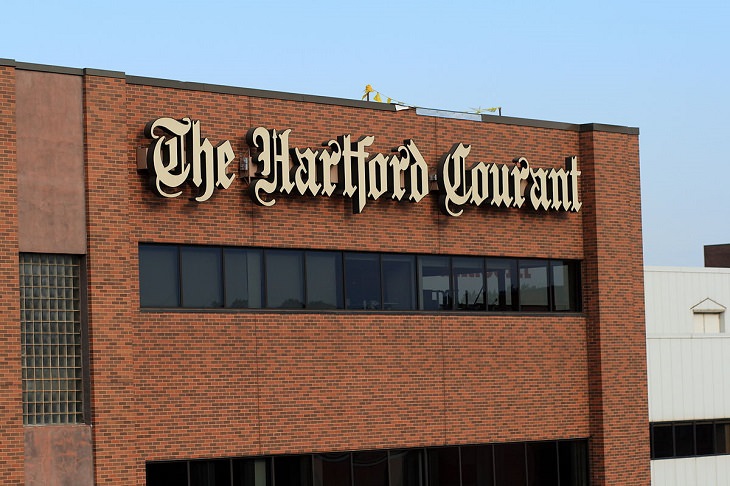 (By Sage Ross, Wikimedia Commons)
First called the Connecticut Courant, named after the state in which it was based, this business has gained fame as the oldest newspaper in America in continuous publication. It was established by printer Thomas Green in 1764 and went on to be the centerpiece of numerous interesting historical moments, including a lawsuit with Thomas Jefferson. Mark Twain reportedly attempted to buy stock in the Courant and George Washington once placed an ad in it.
In 1777, it had yet another iconic moment when it fell under the leadership of one of the first female publishers in the country, Hannah Watson. The Courant continues to circulate 120,000 copies daily, and they are now owned by the Tribune Company. Their slogan rightly remains "Older than the nation."
3. Baker's Chocolate, 1765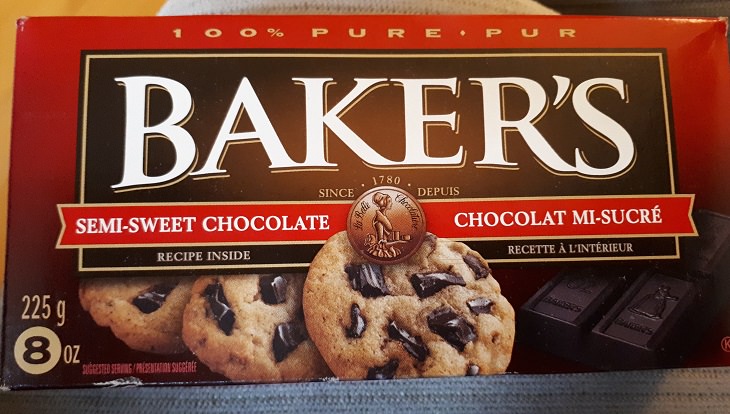 According to reports from the Bostonian Society, in 1765, Irish immigrant John Hannon and Harvard-educated doctor James Baker decided to embark on a chocolate-making journey, opening a company together just outside of Boston. Keep in mind, this was at a time when the sugar-rich recipes we enjoy now were not yet discovered. It took many years for them to make their first sale of unsweetened chocolate products. By the end of the next decade, Hannon left on a work-related task and simply never returned.
In 1780, Baker, running the company solo, began to sell Baker's Branded products which had been expanded to include sweetened chocolates, chocolate bars, cocoa powder, and even candy-making chocolate. Baker's products continue to be sold across many major retailers as the company is now owned by Kraft.
4. Ames, 1774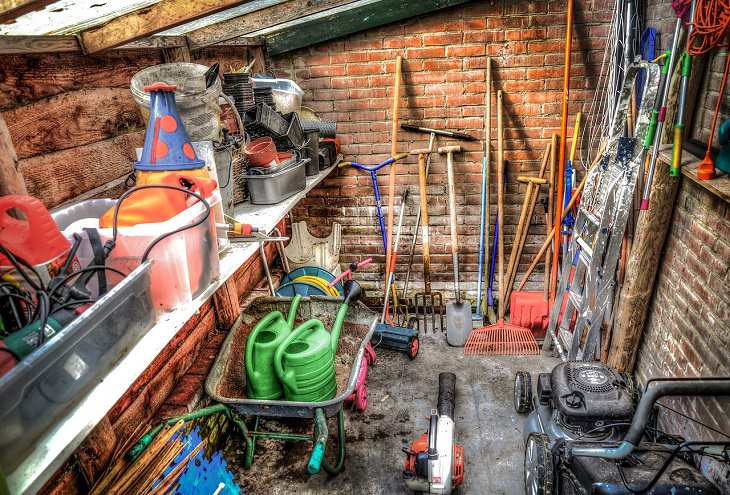 This tool company had its beginning in 1774, when Captain John Ames, a blacksmith in Massachusetts, decided to sell his metal shovels in a more streamlined manner. These shovels purportedly went on to be used in historical events like the building of the transcontinental railways and interstate highways, at the groundbreaking ceremony at the landmark B & O Baltimore railroad, and even in the creation of Mount Rushmore and the installation of the Statue of Liberty.
Today, AMES continues to sell shovels, as well as a wide variety of other gardening and landscaping tools, like hoses, reels, and trimmers for everyday use. Its current headquarters are based out of Camp Hill, Pennsylvania, and the company is owned by a management company called Griffon Corporation.
5. King Arthur Flour, 1790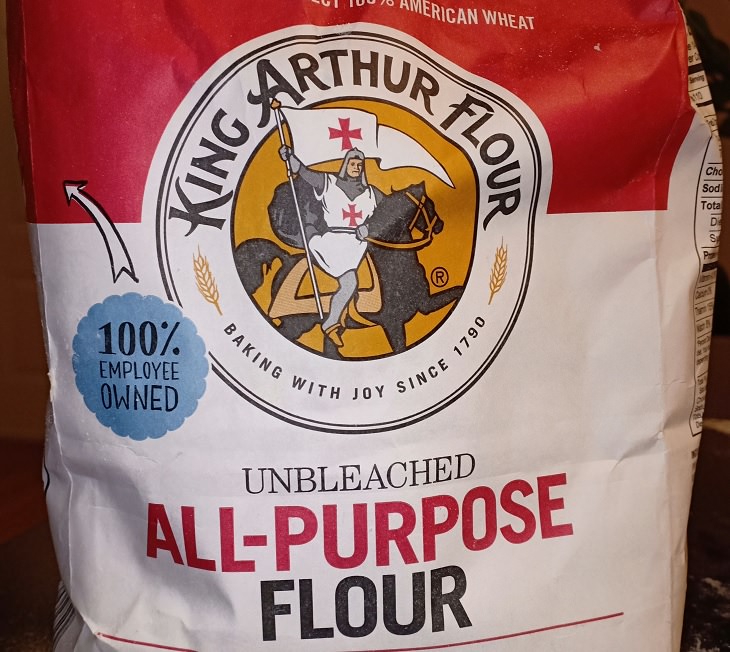 Would you believe that this company was started by an actual king named Arthur Flour? Well, if you don't, then you would be right. This company was born in 1790 as the brainchild of entrepreneur Henry Wood (no kings, sorry!) under the original name Henry Wood & Company, which later became Sands, Taylor & Wood Company. Its specialty was the import of European flour for use by American bakers. It made its mark on history as the first flour company in the United States.
It would be 100 years before the company unveiled its very own American flour at the 1896 Boston Food Fair, as well as its new regal name, King Arthur Flour. The company is now headquartered in Vermont and upgraded its name to the King Arthur Baking Company.
6. Cigna, 1792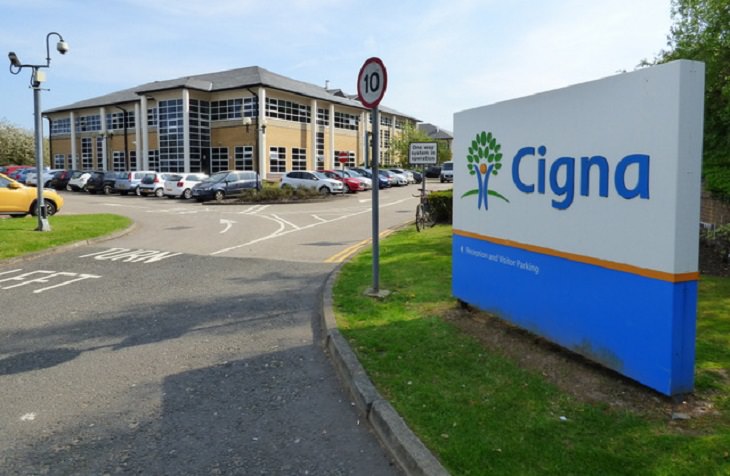 Before this company got its hip and phonetically fun name, it was called the Insurance Company of North America (INA). Created in 1792 by a group of citizens after a series of meetings in Philadelphia Independence Hall, it has been hailed the first marine insurance company in the country. By 1794 it was a fully incorporated business and began granting its first life insurance policies in favor of sea captains about to embark on dangerous and potentially lethal journeys, complete with pirate-related clauses.
In 1865, a special act signed by the Governor of Connecticut, where the company is now based, created the Connecticut General Life Insurance Co. (known as CG), which INA then merged with. Cigna continues to provide a variety of insurance services and is considered the nation's oldest stockholder-owned insurer.
7. Dixon Ticonderoga, 1795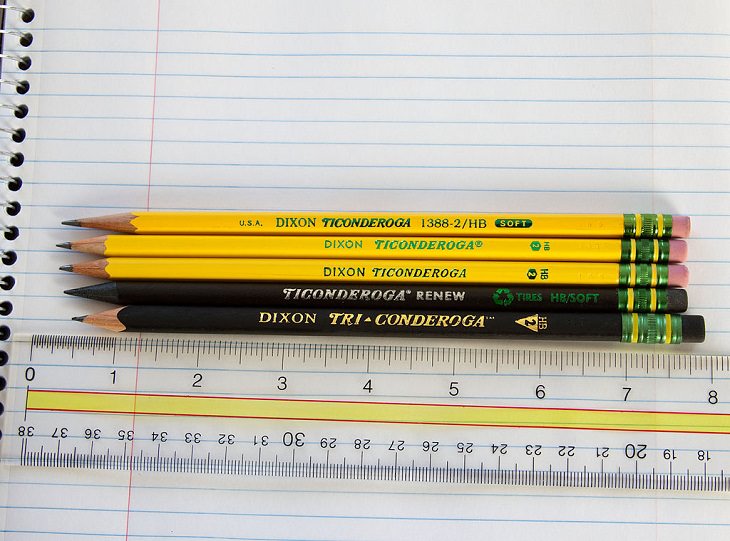 (By Scaredpoet, Wikimedia Commons)
While the name may not sound familiar to you, you have undoubtedly come across it many times. The yellow No.2 pencil, also known as the No.2 Ticonderoga pencil is still considered the go-to tool for everyone from children to artists. The company holds two origin stories. The first is that of Bryn Mawr Corp, a Pennsylvania-based bank holding company founded in 1795. The second is that of the Dixon Crucible Company of Salem, Massachusetts, started in 1827 by a man named Joseph Dixon who had a fascination with graphite and found numerous profitable uses for it, including but not limited to its use as a writing device.
At the time of the Civil War, as the demand for pencils rose from soldiers wishing to write home, these two companies merged, leading to the birth of Dixon Ticonderoga and mass sale of yellow No.2 Pencils. The company is now based out of New Jersey and its pencils are still sold in large quantities all over the country.
8. Jim Beam, 1795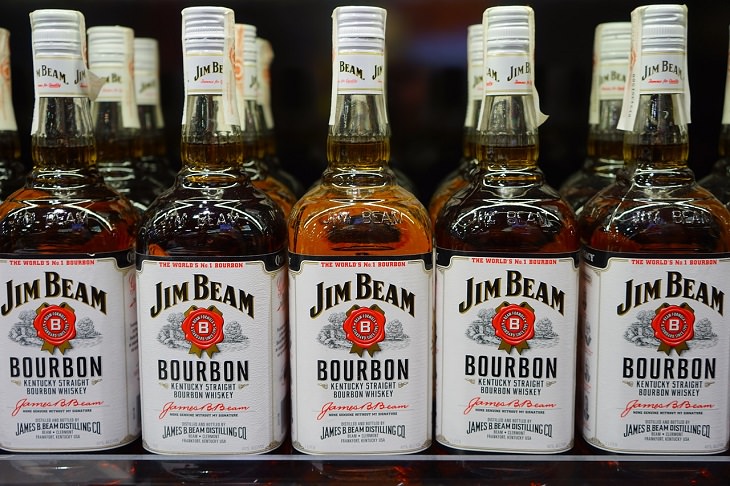 It should only stand to reason that this timeless American bourbon would also be one of its oldest. Though the birth of bourbon is traced back to the 1770s, it was only in 1795 when Jacob Beam distilled and sold his first barrel of the sweetened whiskey that everybody else got a taste for. The bourbon was brewed in the family distillery named "Old Tub", and originally sold under the name "Old Jake Beams Sour Mash". It was only in 1943, when Colonel James Beam became the 4th generation of Beams to take over the distillery, that the company changed its name to Jim Beam.
Jim Beam bourbon continues to be stocked at retail outlets and sold widely world over. 2005 was a monumental year for the company, marking the sale of the 10 millionth barrel. It is currently run by the 7th generation of the family, Frederick Booker Noe, III.
9. JP Morgan Chase, 1799
(By Bravek201, Wikimedia Commons)
While it is now the largest bank in the country, its origins can be traced back to a waterworks project for New York City to be carried out by the Manhattan Company, founded by Aaron Burr. The contract happened to include a clause allowing Burr to operate the company as a bank following the successful completion of the waterworks venture.
Through a series of mergers and landmark events under the leadership of the Morgan family, like getting Abraham Lincoln as a client and becoming a major investor in the building of railroads, the firm was given the name JP Morgan Chase & Co. early into the 19th century. It continues to thrive even today in numerous industries aside from banking.
10. Crane & Co, 1799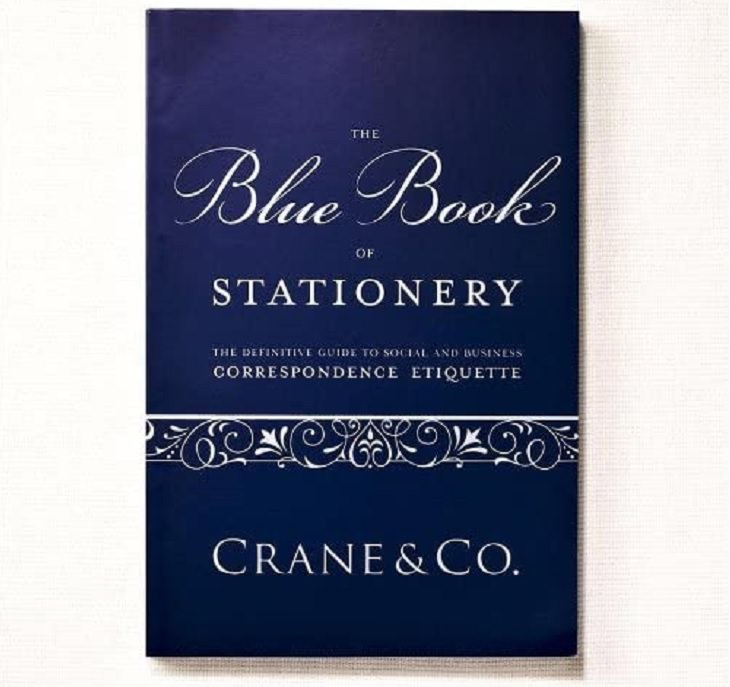 (Amazon)
The story of this company can be traced back to 1770 when entrepreneur Stephen Crane made the choice to purchase Liberty Paper Mill, the first of its kind in Massachusetts. The paper from this mill was used to print the very first American paper money, a commission spearheaded by one of Crane's first customers Paul Revere. It was nearly 30 years later, in 1799, that Crane's son, Zenas, made the choice to establish a new paper mill in Dalton, Massachusetts, and finished formally incorporating the company under the name Crane & Co., in 1801.
The company, still owned by the Crane family, continues to be widely successful with its expanded range of paper products having gained immense popularity worldwide. It has even been reported that the Queen of England used Crane stationery for her 100th birthday announcements and that the US Treasury has been using Crane's paper for over a century to print money.
Found this interesting? Be sure to share it with your friends and family!