Smart cities are the future. But have you heard of a 'Smart Forest City'? Italian architecture Stefano Boeri's studio Stefano Boeri Architetti gained a lot of attention in recent years after designing mind-boggling metropolitan reforestation projects called vertical forests in Milan and China. Now, the firm is expanding its vertical forest concept to Mexico and had released a design for the first Smart Forest City in Cancun.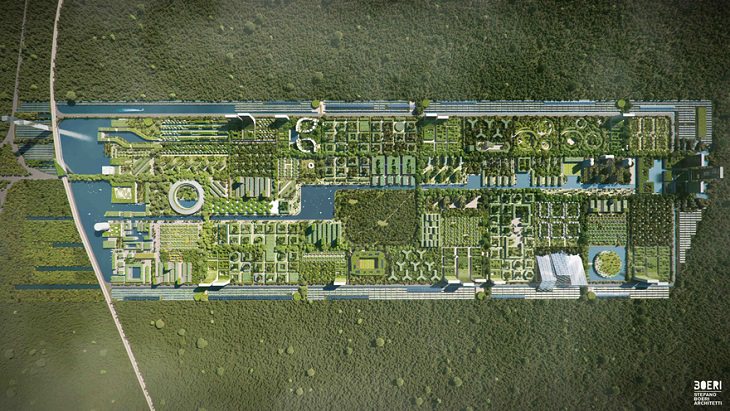 Cancun was initially known as a fishing village in the 1970s as it was surrounded by verdant jungles and deserted beaches. However, over the last few decades, the city has gone on to become one of the most popular tourist destinations in the world. With plenty of hotels popping up all over the city, the look of Cancun has undergone quite a drastic transformation. But now, with the newly-designed Smart Forest city, there is hope that a new Cancun, one with a balance between mass tourism and nature, can be developed in the coming years.
Related Article: 35 Photos That Will Show You the Stunning Sights of Cancun
The newly-designed Smart Forest city in Cancun will be fully self-sustaining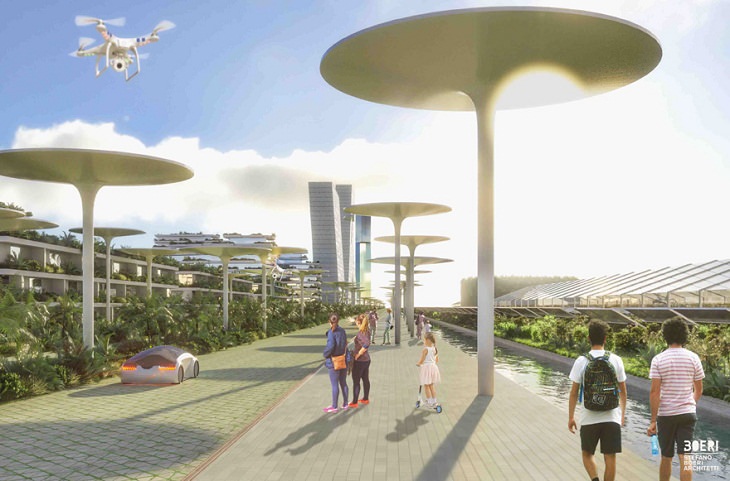 The new city panned by the vertical forest mastermind will have a land area of 557 hectares (1376 acres), of which 400 will be used for green areas. Furthermore, there will be 7.5 million trees, shrubs, and bushes in the city and it will be home to around 130,000 people, with a ratio of 2.3 trees per inhabitant. Amazingly, the plants will be carefully chosen by botanist and landscape architect Laura Gatti to be planted in the green areas.
"The Smart Forest City will absorb 116,000 tons of carbon dioxide with 5,800 tons of CO2 stocked per year," claim the designers of the project.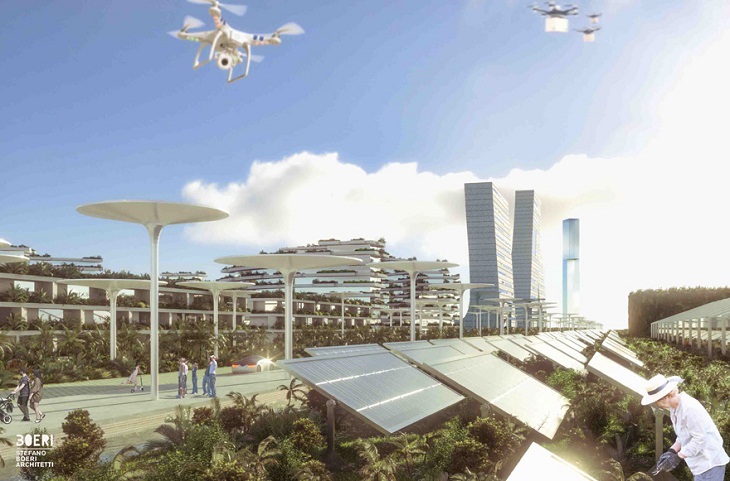 The studio also states that the parks and gardens that will be created, along with the green roofs and facades that will cover the buildings and fixtures, will enable a "perfect balance" between the number of green areas and building footprint.
"Smart Forest City - Cancun is the first Forest City of the new millennium, an open and international city whose development is focused on technological innovation and environmental quality," said Stefano Boeri Architetti. He further adds, "Smart Forest City Cancun is a botanical garden within a contemporary city, based on Mayan heritage and in its relationship with the natural and sacred world. An urban ecosystem where nature and city are intertwined and act as one organism."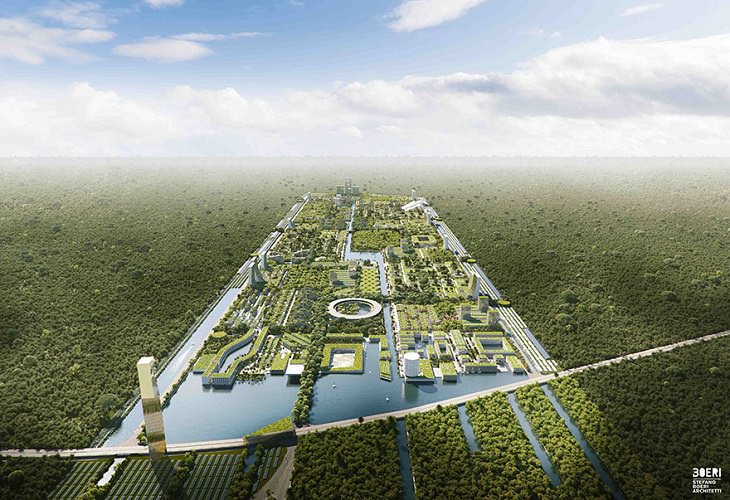 Smart Forest City – Cancun: A pioneer for a new kind of human settlement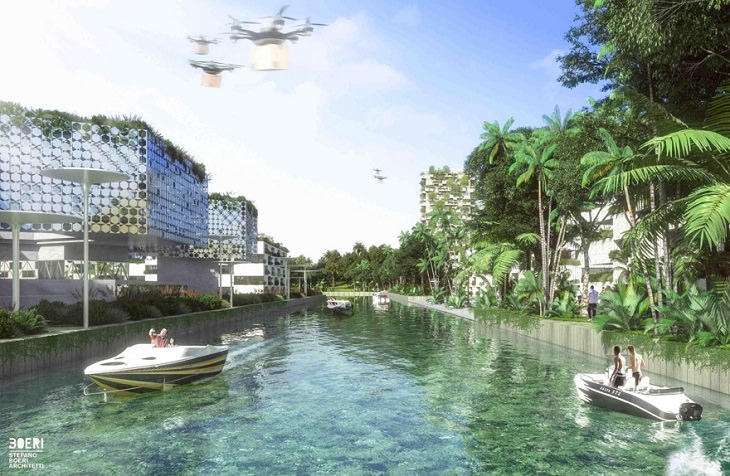 Stefano Boeri Architetti has envisioned the Smart Forest City in Cancun to be "a pioneer for a new kind of human settlement". The urbanized area of the city will be surrounded by solar panels and farmland. This will allow it to be completely self-sufficient in generating food and energy. Also, with the use of solar power and farmland, local trade and community life will get a significant boost.
The novel design for the city also includes an electric and semi-automatic mobility system, which will allow cars to be parked outside of the city.
Water will also play a crucial role in this smart forest city. "Surrounded by a ring of solar panels and of agricultural fields irrigated by a water channel connected with an underwater maritime pipe, the City will be deeply characterized by full circular economy." writes the studio.
A Smart City in its truest sense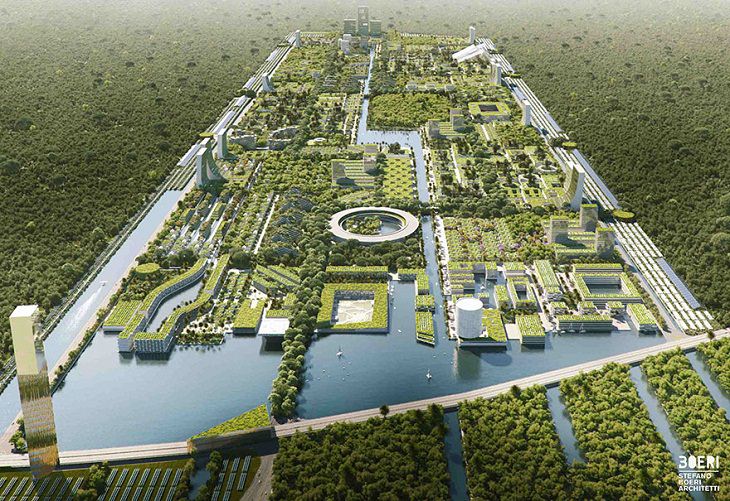 One of the key objectives of The Smart Forest City in Cancun is to become a center of research. It will hence include affordable housing for both students and professors along with a state-of-the-art research center. The aim is to create a district dedicated to research and innovation where academic institutions and research centers will be able to meet with reputed MNCs along with young students and researchers from all over the world. This will hopefully allow fruitful discussions and solutions to the challenges related to sustainability and climate change.
Moreover, big data will be collected to improve the governance of the city as well as the various aspects of the life of the citizens.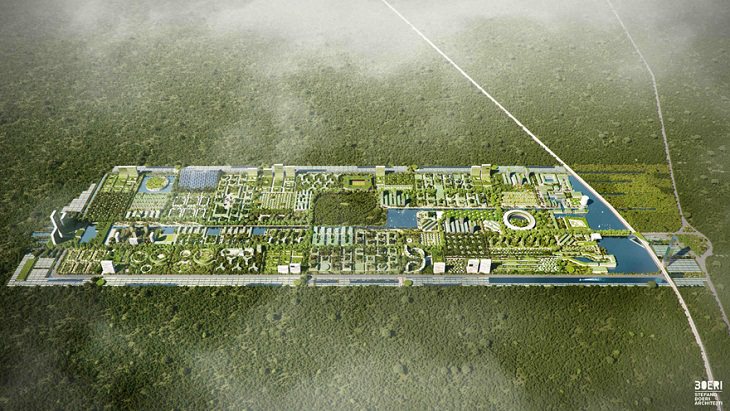 These ideas may sound too ambitious but Stefano Boeri has surprised us before with the design and the eventual successful construction of the residential towers in the Porta Nuova district of Milan, Italy. There is no reason why their plans for the Smart Forest City in Cancun will not bear fruit, either.
The studio had submitted its design in 2019 and Mexican authorities are now studying the approval. Who knows, we may soon be able to visit this utopian forest city which can provide a model for sustainable urban development to the rest of the world.
Share this post with someone who is interested in architecture...