Natural disasters are major and sudden adverse events caused by a myriad of phenomena that occur naturally on Earth. Adverse events are categorized as 'disasters' when they occur in proximity to vulnerable populations and their severity is determined by the death and injury toll, resulting in economic damage and resilience of the affected people. These disasters include volcanic eruptions, tsunamis, floods, cyclones, hurricanes, tornadoes, and other similar forces of nature.
People all across the world have faced the grave effects of natural disasters that strike in a matter of days and leave lingering damage. The combined efforts of government authorities, international organizations and nations worldwide aided in relief and recovery in the wake of incalculable death and destruction. Listed below are 20 of the worst natural disasters faced across the world from 2005 to 2020.
2005
Kashmir Earthquake, 8th October 2005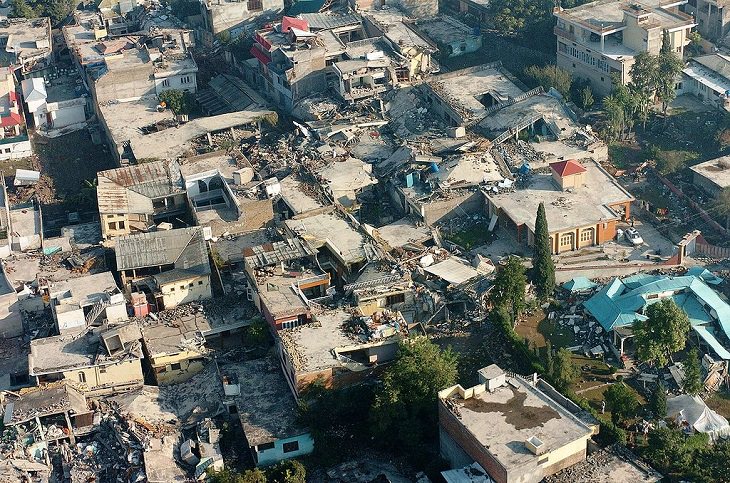 (By Timothy Smith, Wikimedia Commons)
Azad Kashmir, a self-governing region administered by Pakistan, was hit in the morning hours by an earthquake of magnitude 7.6 and severe intensity of VIII on the Modified Mercalli intensity scale. It is widely considered to be the deadliest earthquake to affect South Asia since 1935. The estimated death toll was greater than 100,000, however, the official number stands at 87,350. Over 3.5 million people were displaced from their homes.
The relief efforts were extensive and coordinated by the Government of Pakistan. Providing medical and humanitarian aid to those affected was a joint task of various international NGOs, as well as the nations of India, Afghanistan, the United States, and the United Kingdom.
2006
Yogyakarta Earthquake, 26th May 2006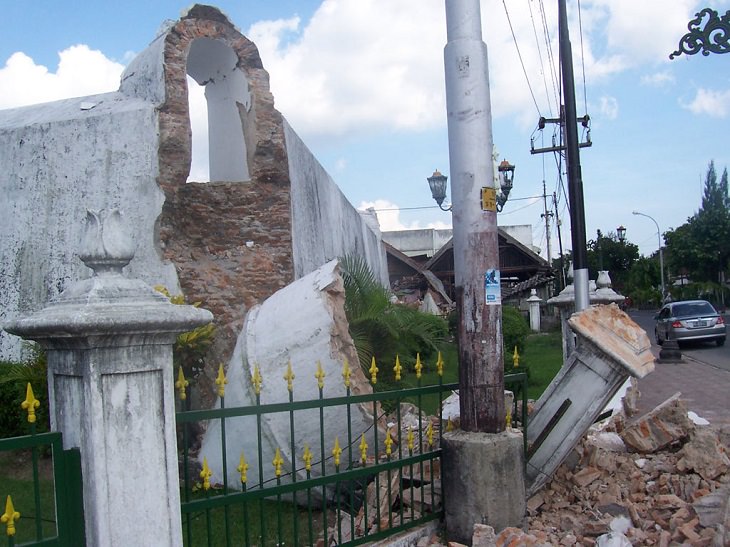 (By NoiX180, Wikimedia Commons)
In 2006, Indonesia was victim to an earthquake of magnitude 6.4, designated to have a high intensity of VII on the Medvedev–Sponheuer–Karnik scale. The quake had numerous rippling effects, including a strike-slip event that caused severe land movement in and around the city of Yogyakarta. The aftershock of this calamity left nearly 6,000 dead, over 10,000 people injured and nearly 400,000 housing units destroyed.
Foreign aid was offered by over a dozen nations all across the planet including Malaysia, Japan, the Netherlands, Canada, the United States, and many others. Organizations like the Red Cross worked alongside the UN to provide supplies to victims.
2007
Cyclone Sidr, 11th to 16th November 2007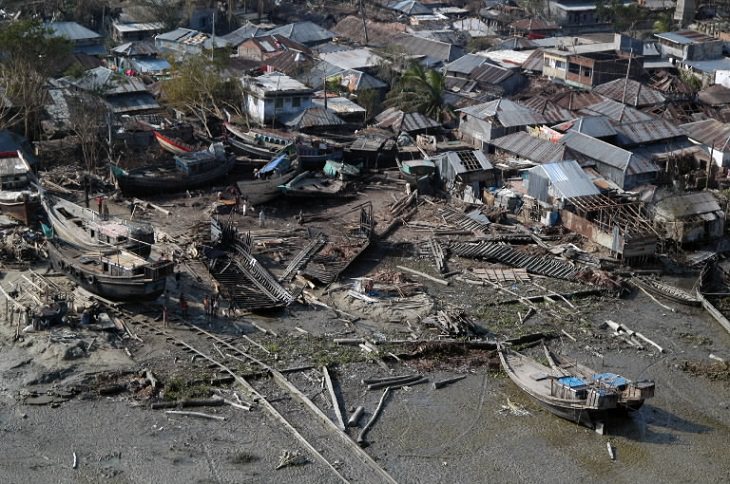 (By U.S. Navy , Wikimedia Commons)
This Category 5 tropical cyclone, also named Extremely Severe Cyclonic Storm Sidr, was the worst natural disaster to hit the nation of Bangladesh. This storm moved with intensely strong winds from the southeast of this nation and surrounding lands, onward to the northwest, and finally made landfall on 15th November. While official records place the death toll of this crisis as a little over 3,000, the actual number is estimated as upwards of 15,000.
However, early active warnings and the efforts of the Cyclone Preparedness Program volunteers helped evacuate 600,000 residents that were in the path of the storm. The Bangladeshi government helped in the distribution of supplies, large quantities of which were provided by 22 different nations and a sizable contribution from the Bill and Melinda Gates Foundation, among many other organizations.
2008
Cyclone Nargis, 27th April to 3rd May 2008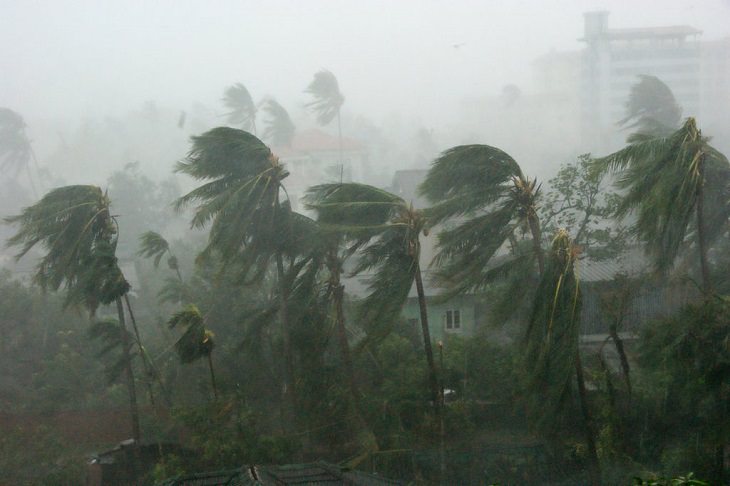 (By Mohd Nor Azmil Abdul Rahman, Wikimedia Commons)
This cyclone, known officially as Extremely Severe Cyclonic Storm Nargis, swept through the nation of Myanmar over nearly 5 days before finally making landfall on the 2nd of May, 2008. The ground impact of the cyclone caused a storm surge in the heavily populated area of the Irrawaddy river. The Labutta Township and the city of Bogale were also badly hit.
The total loss of lives was stated by the government to be 138,000, though there are numerous deaths in surrounding cities that remain unaccounted for. Extensive international relief was provided by the UN, India, Bangladesh, Malaysia, Italy, Thailand, the United States, and the United Kingdom.
2009
Sumatra Earthquake, 30th September 2009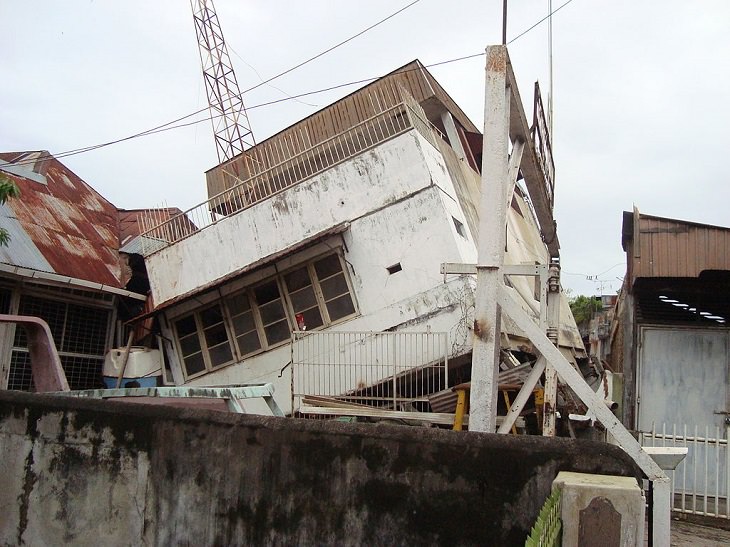 (By Ramzy Muliawan, Wikimedia Commons)
The Sumatran Coast of Indonesia was left shattered in the wake of an earthquake of 7.6 magnitude shortly after 5 p.m local time. It was followed by numerous landslides in the surrounding hills. The homes of over 1.2 million people were left partially or wholly lost by the quake. 1,000 people lost their lives, while 3,000 more were injured.
The Indonesian Government and Military sent numerous disaster management teams and emergency response squads to rescue survivors as quickly as possible. 24 major nations across the world provide both humanitarian and monetary aid, like the United States, Malaysia, and the United Kingdom, as well as charitable international organizations like World Vision.
2010
Haiti Earthquake, 2nd January 2010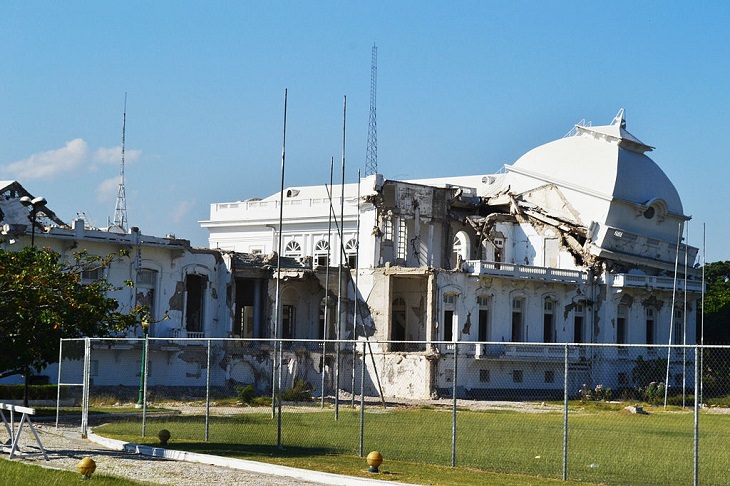 (By Trocaire, Wikimedia Commons)
Around 25 km west of the Haitian Capital city Port-au-Prince, an earthquake of magnitude 7 shook the foundations of the city of Léogâne in the province of Ouest. The aftershocks of this earthquake continued to decimate the city for nearly 12 days following the initial earthquake. Nearly 3 million people were severely affected by this catastrophe, with a whopping 300,000 dead as a result.
Numerous countries offered Haiti humanitarian aid and monetary support. A donation drive was televised, entitled "Hope For Haiti Now" that secured $58 million dollars within 24 hours. It aired on January, 22, and was the most-watched telethon in history.
2011
Tōhoku earthquake and tsunami, 11th March 2011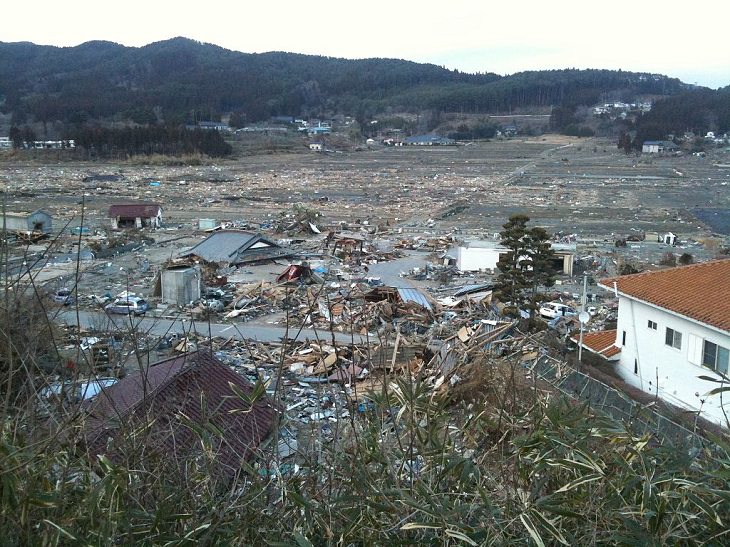 (By Mitsukuni Sato, Wikimedia Commons)
On this seemingly normal day in March of 2011, an undersea megathrust earthquake shook the Pacific coast of the province of Tōhoku, Japan. This quake, which is now also known by the name Great East Japan Earthquake, has been designated the 4th most powerful earthquake in recorded history with a magnitude of 9.1. Tsunamis triggered by the quake washed away hundreds of evacuation camps. Nearly 16,000 people died and 200,000 were displaced by this natural disaster.
All the military forces of Japan were mobilized by the government and dispatched on search and rescue missions. 116 different countries, including the United States, Australia, and South Korea, as well as 28 international organizations, offered support to the Japanese government during this time.
2012
Typhoon Bopha, 4th to 5th December 2012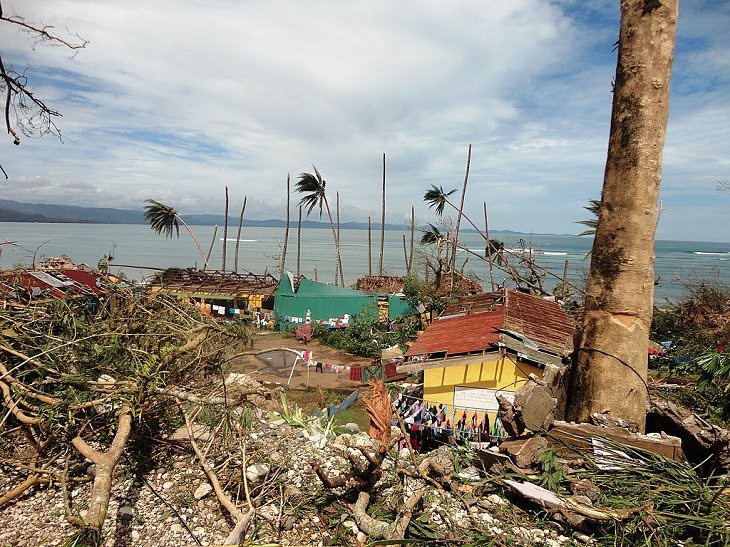 (By Sonny Day, Wikimedia Commons)
This was the strongest recorded tropical cyclone to ever hit the Southern Philippines. This Filipino island, also known as Mindanao, was hit by the Category 5 super typhoon, resulting in massive floods, power outages and disrupted communications in addition to displacing thousands of people from their homes. Nearly 2,000 died when the typhoon struck.
International aid, humanitarian relief, and assistance were provided by 9 different nations, which were China, Australia, Japan, Indonesia, Sri Lanka, Myanmar, the European Union, and Timor-Leste.
2013
Typhoon Haiyan, 3rd to 4th November 2013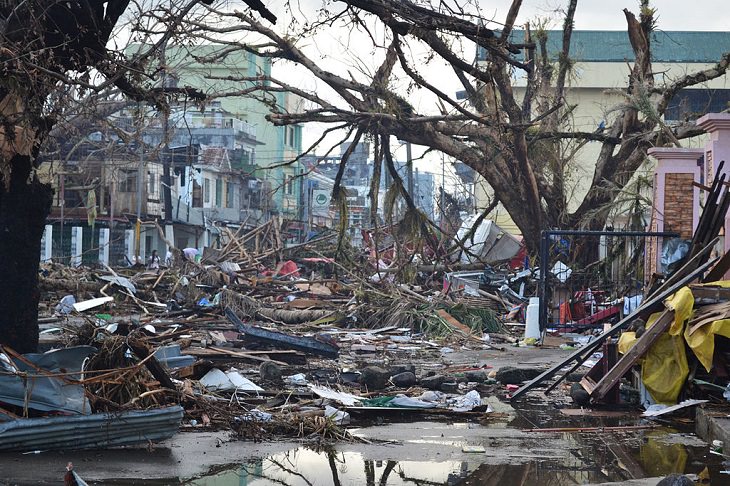 (By Trocaire, Wikimedia Commons)
This force of nature was one of the most powerful tropical cyclones in recorded history and the deadliest typhoon to hit the Philippines to date. This storm had devastating effects on the country, leaving approximately 6,300 dead. Other countries were also affected, though less severely. In the Philippines, this storm is known as Super Typhoon Yolanda.
44 different nations made coordinated efforts to provide pharmaceutical supplies, medical assistance, humanitarian aid, and disaster relief. The United Nations World Health Organization worked in collaboration with numerous international organizations to donate funds and supplies. Major companies like IKEA and Walmart made sizable donations, as did the American rock band Journey.
2014
Ludian Earthquake, 3rd August 2014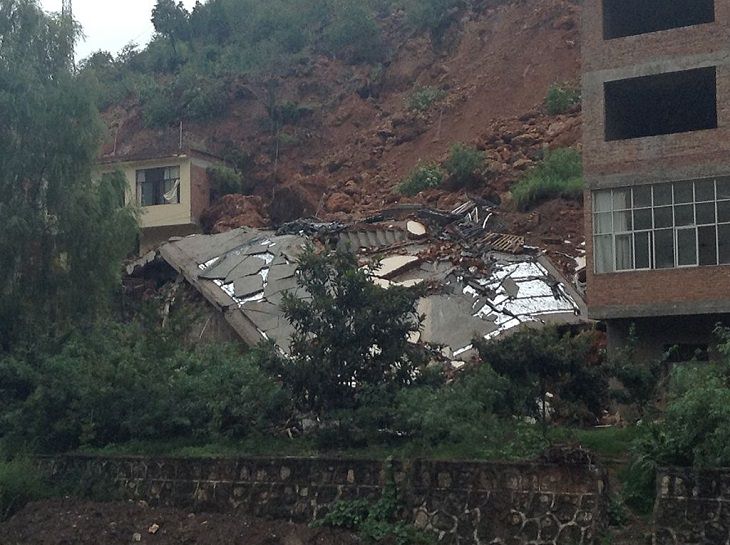 (By Kakarkars, Wikimedia Commons)
This earthquake had a magnitude of 6.1 and struck Zhaotong city in China. Collapsing over 12,000 houses in Ludian county, a little over 700 people died during this disaster. 112 were listed as missing and over 3,000 injured. In addition to its high magnitude, this earthquake was also categorized as having a very strong intensity on the Mercalli intensity scale.
In the aftermath of the disaster, the Chinese government first organized a 30 person crew for search and rescue of survivors. Folding beds, tents, quilts and coats were provided to the displaced residents. Donations were provided by numerous other Chinese provinces, as well as Chinese-owned companies, and even Chinese communities in other nations.
2015
Gorkha Earthquake, 25th April 2015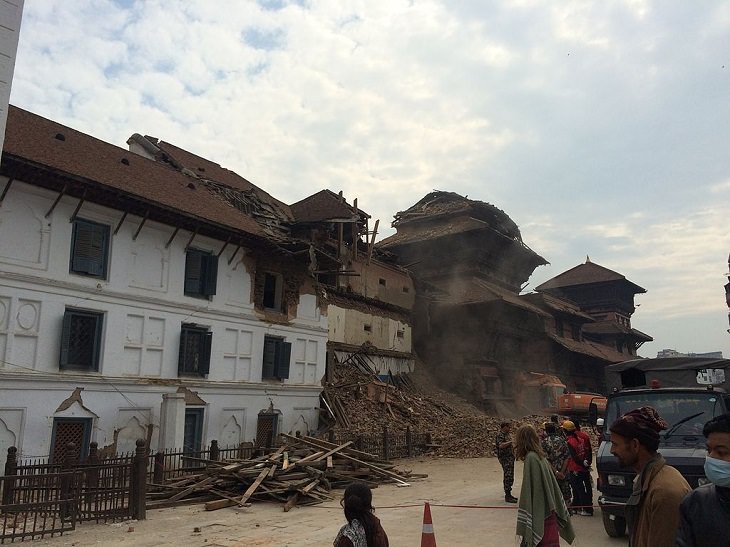 (By Nirjal stha, Wikimedia Commons)
In the year prior to Ecuador's earthquake, Nepal was devastated by its own 7.8 magnitude earthquake. The epicenter of the quake was the eastern area of the district of Gorkha, triggering an avalanche on Mount Everest and numerous subsequent landslides. It was the worst natural disaster since 1934 to hit Nepal, resulting in a death toll of over 8,000.
In the wake of the destruction, the Nepalese government organized Operation Sankat Mochan, deploying 90% of its soldiers to aid in rescue efforts, with survivors being uncovered from the rubble for a week after the disaster. 59 different nations, as well as numerous major organizations like the Red Cross, aided in relief efforts and pledged donations and resources.
2016
Ecuador Earthquake, 16th April 2016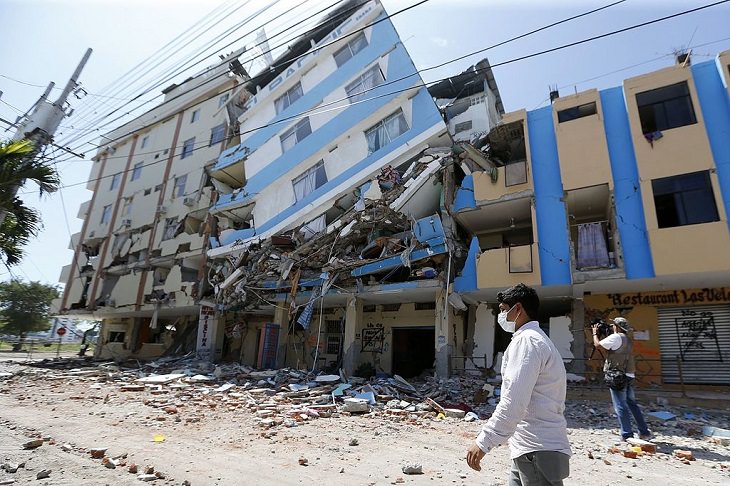 (By Galeria del Ministerio de Defensa del Perú, Wikimedia Commons)
The South American nation of Ecuador was gravely affected by an earthquake in 2016 that decimated entire districts. The provinces of Manta, Manabi, Portoviejo, and Pedernales were most severely stricken by this earthquake of magnitude 7.8. The death toll at the conclusion of this disaster was 676, with over 16,000 left injured, forcing the President to declare a state of emergency.
The National Guard was immediately called into action, with 10,000 military personnel and 3,500 police officers being deployed on search and rescue efforts. The International Charter on Space and Major Disasters was applied shortly thereafter, allowing shared satellite assets to be re-tasked for relief purposes.
2017
Hurricane Maria, 19th to 21st September 2017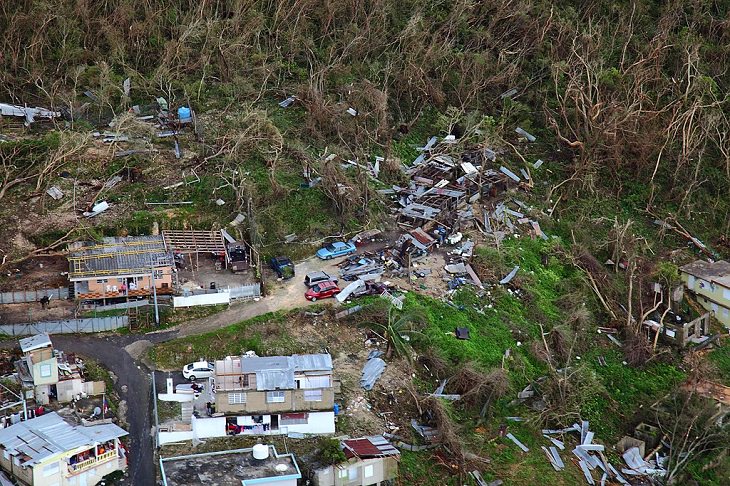 (By U.S. Customs and Border Protection, Wikimedia Commons)
Puerto Rico and the Islands of Dominica and St. Croix were affected in 2017 by the 10th most intense hurricane on record. Hurricane Maria was classified as a Category 5 hurricane on the Saffir–Simpson hurricane wind scale (SSHWS) and was the worst natural disaster to affect the islands. Over 3,000 people lost their lives in the wake of this hurricane.
Numerous South American countries provided monetary aid for supplies. The United Nations General Assembly determined methods to assist in rescue and relief efforts, and both Canada and the United States provided damage management assistance. The international relief organization Oxfam also contributed to the relief efforts.
2018
Sulawesi earthquake and tsunami, 28th September 2018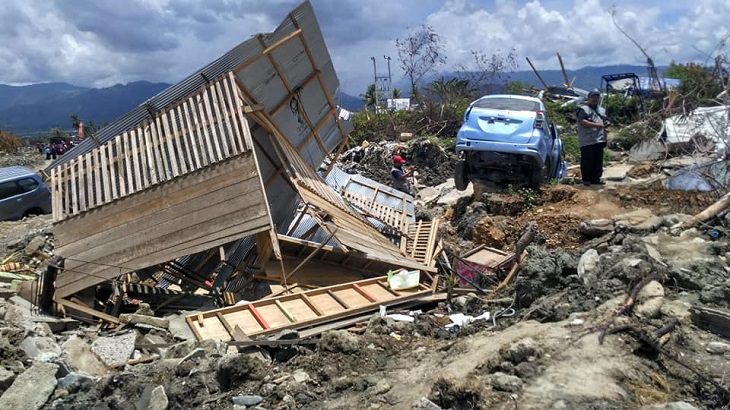 (By Devina Andiviaty, Wikimedia Commons)
The center of the Indonesian Sulawesi island was hit by two very deep blows on 28th September 2018. A series of foreshocks were first felt throughout the island, following which an earthquake of magnitude 7.5 hit the Minahasa Peninsula. This quake resulted in a tsunami wiping out certain low-lying areas and shore buildings in Palu. These joint catastrophes caused the deaths of nearly 4,500 residents.
The event was immediately declared a major disaster by the Indonesian Government and Military. Search and rescue missions were organized jointly between different sectors of the government. Many countries like South Korea, Australia, New Zealand, Taiwan, the European Union, and the United States provided emergency humanitarian assistance, as did organizations like the International Federation of the Red Cross.
2019
Cyclone Idai, 4th to 7th March 2019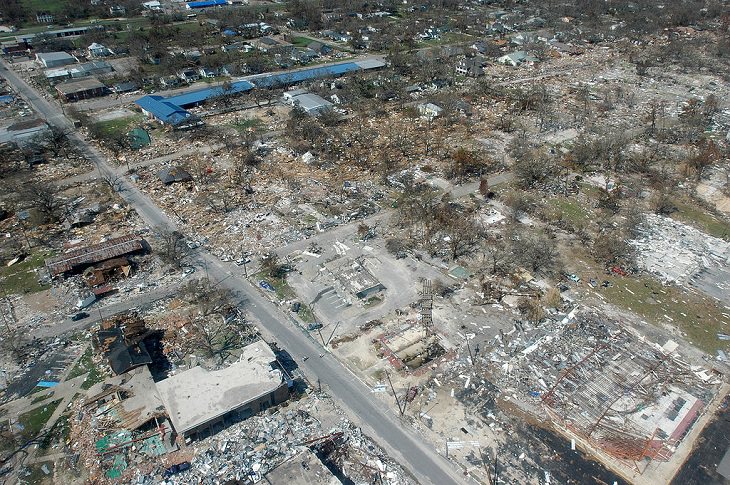 Intense Tropical Cyclone Idai was one of the worst tropical storms to hit Africa, and it left Zimbabwe, Malawai, Madagascar, and Mozambique severely affected by floods and heavy winds. Over 1.300 people were declared dead and many more ended up missing in the wake of this storm, the second deadliest tropical cyclone on record.
Mozambique's National Disasters Management Institute was overwhelmed by the disaster. A state of emergency was declared in Malawi and Zimbabwe. UNICEF (United Nations Children's Fund) and the UNWFP (United Nations World Food Programme) provided sanitary supplies and food respectively. Additional assistance was provided by the South African National Defence Force, as well as the French Red Cross, Turkish Red Crescent, Belgian Red Cross, German Red Cross, and Spanish Red Cross.
2020
The Jakarta Floods, 1st January 2020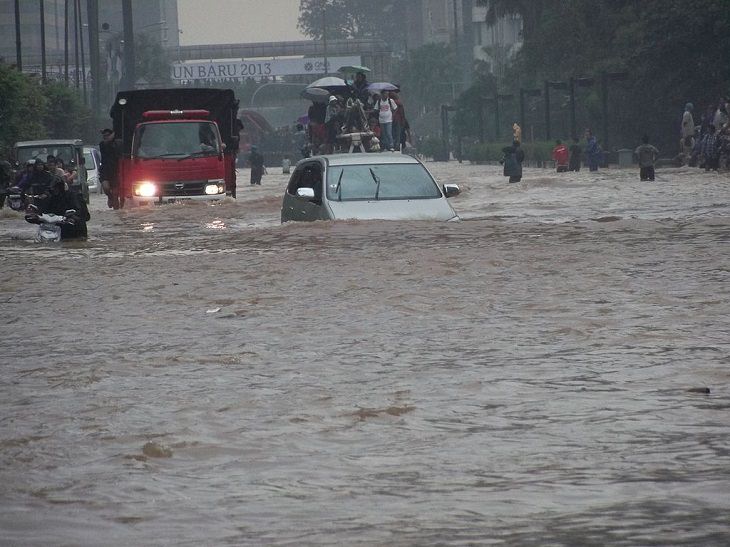 (By VOA Indonesian Service, Wikimedia Commons)
Disaster struck the capital city of Indonesia in the early hours of the new year, in the form of a series of flash floods that devastated the area. Over 60,000 people were displaced from their homes and 66 people killed by the floods. The floods were caused by the collection of the previous night's rain, which caused two major bodies of water, the Ciliwung and Cisadane rivers, to overflow.
The Jakarta government immediately pushed large scale infrastructure projects to prevent flooding from occurring again. All efforts of the national authorities have been devoted to rehabilitating the residents left homeless. Healthcare posts, medicines, sleeping mats, public toilets, and other important requirements for the evacuees are also being provided by the government.