What is a better way to cheer someone up at a dark and gloomy time like this than to show them adorable animals like snow leopard cubs, otters, and koalas going about their day? True, this collection of the best live animal cams may not solve any problems or give you valuable advice like many of our other articles do, but it sure is a particularly fun and cute distraction you can engage in from home that the whole family will enjoy. Please keep in mind that not all of these live webcams will work around the clock, as during night time, most animals are asleep and the lights at zoos dimmed. We also recommend sharing this article with your loved ones and saving it to check back into these adorable animals whenever you feel bored or down.
1. Koalas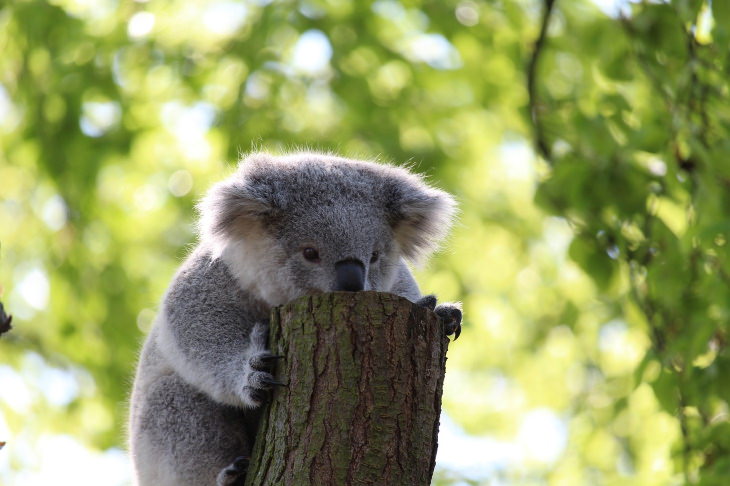 The Edinburgh Zoo offers several live webcams of some of the world's favorite cuddly animals, such as koalas and pandas, as well as tigers and 2 species of penguins. You can conveniently switch between the different kinds of cameras by clicking on the different tabs featuring each animal at the top of the webpage.
2. Jellyfish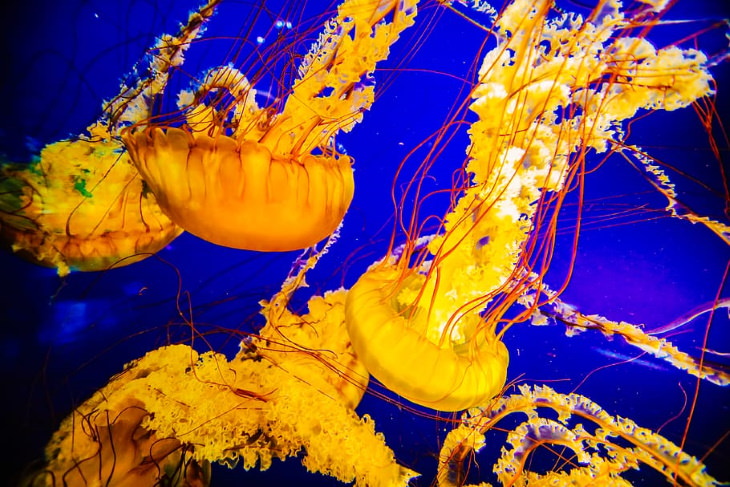 Observing jellyfish is an incredibly soothing and relaxing experience. This Jelly Cam recording directly from the Monterey Bay Aquarium is open daily from 5 PM to 4 AM Pacific time, and you can also watch pre-recorded footage in-between on the aquarium's website.
3. Pandas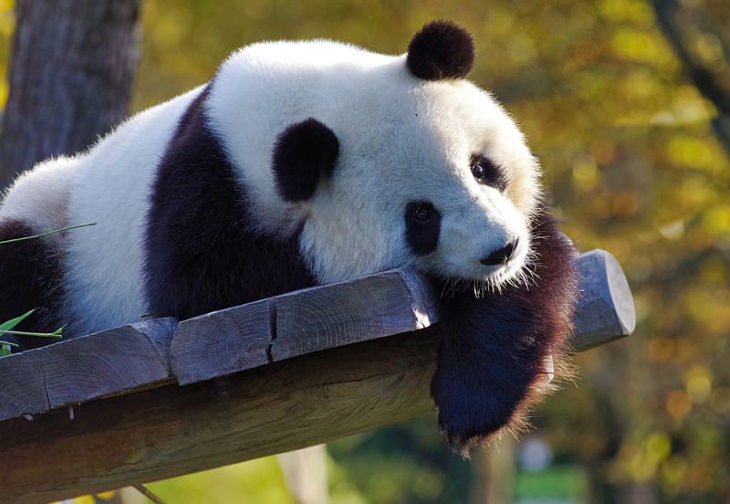 No other animal can spark joy and make you smile from ear to ear like the giant panda. The Smithsonian National Zoo & Conservation Biology Institute is home to two cuddly lazy pandas - Tian Tian and Mei Xiang, whom you can observe through 2 cameras installed in different locations, so toggle between the two to see the two bears play, sleep, and munch on bamboo.
4. Badger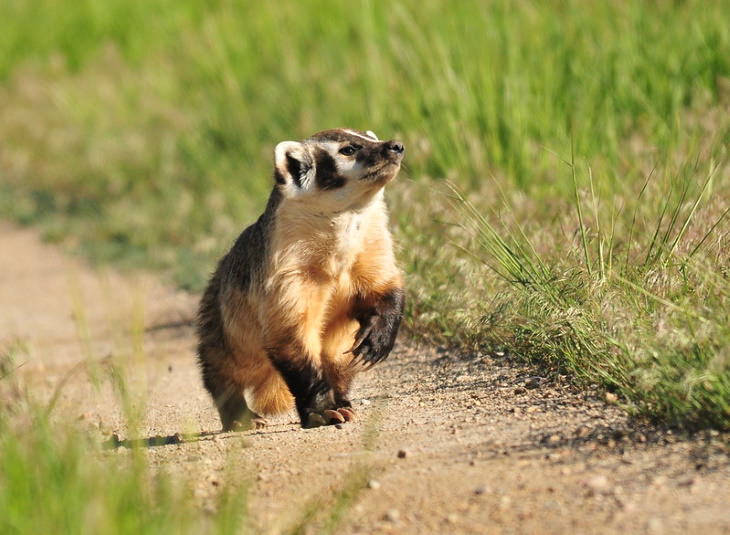 Travel to the English countryside to watch one of the most curious and intelligent animals on Earth - the badger. This camera is installed in one of the Cumbrian forests, and it captures wild badgers and other wild forest animals every day.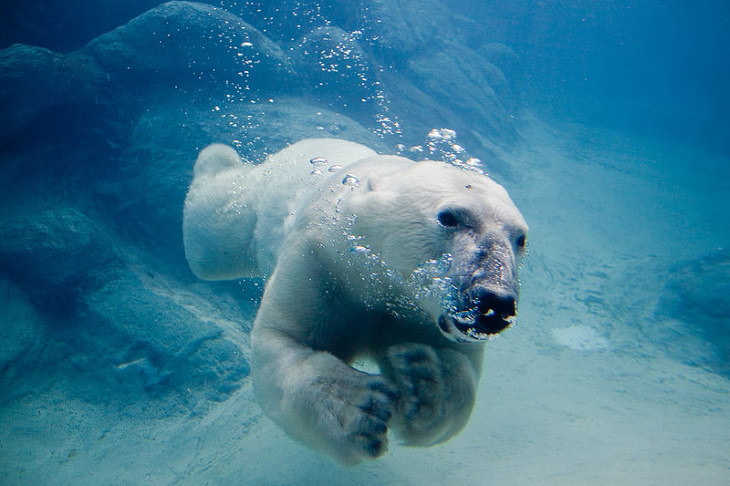 Polar bears are majestic creatures, and the San Diego Zoo shares a free live recording of their polar bears. Pro tip: Click on the 'View All Cams' link on the top of the webpage and you'll be able to choose between several other cameras installed at the San Diego Zoo, including a Tiger, Owl and Elephant camera, among many others.
6. Sharks and Other Marine Life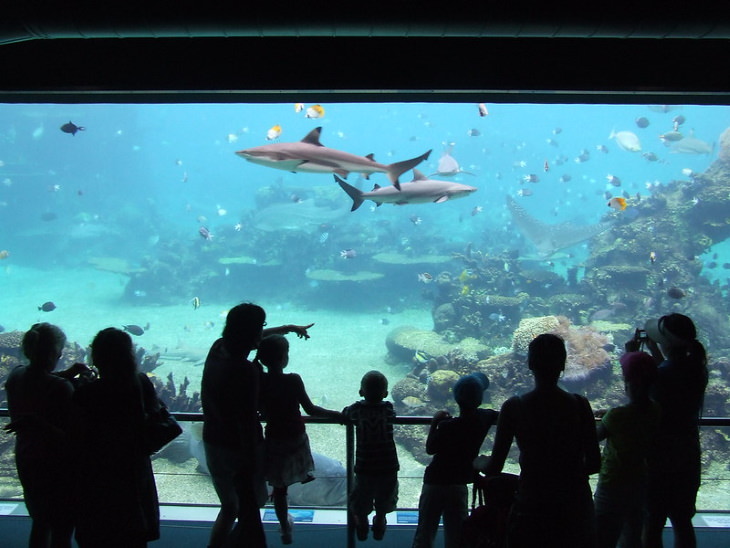 If you're more of an aquarium person, we guarantee that you'll enjoy the Live Shark Cam from the Monterey Bay Aquarium. The camera, naturally, features several species of
shark, but you'll also be able to spot other marine animals, such as rays,
spiny dogfish, and many other large fish species.
7. Otters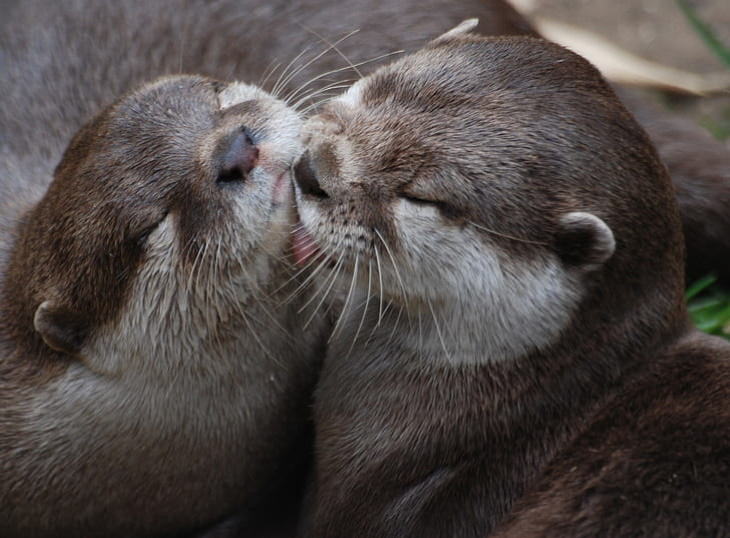 Another absolutely adorable aquatic animal is the otter. I mean, otters hold hands not to drift away from each other, what could possibly be cuter than that? The Monterey Bay Aquarium live streams footage of their sea otters every day from 5 PM to 5 AM Pacific time.
8. Penguins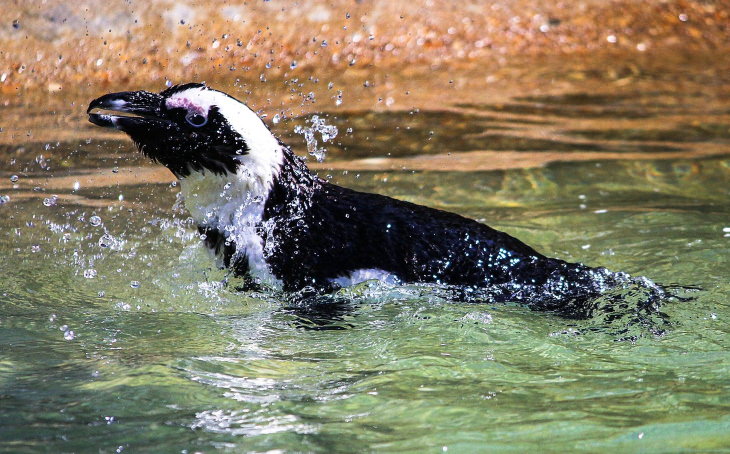 The community of penguins at the Kansas Zoo is quite large, there's always one or two splashing in the water while others rest on the shore, and truly, penguins are among the funnest animals to observe. There are 3 different penguin species at the zoo, and feeding times are at 10 AM Central Daylight Time
daily.
9. Wolves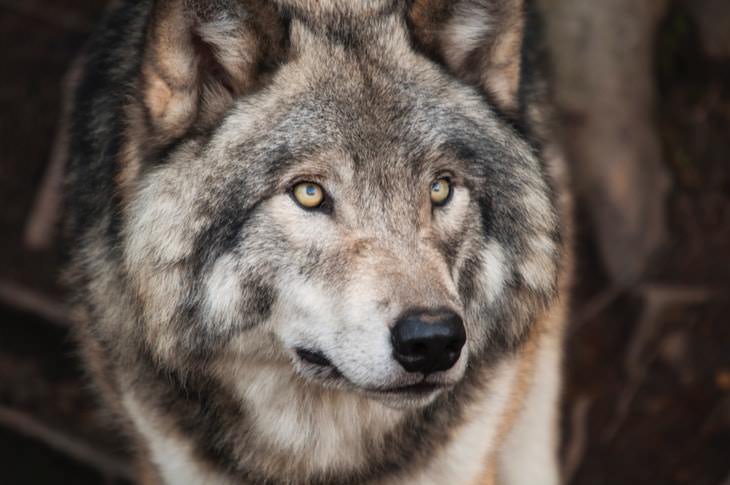 With their sharp claws and teeth, wolves may not be cute in the traditional sense, but one can hardly deny that they are magnificent creatures. The International Wolf Center offers 3 live-broadcasting cameras of their pack of ambassador wolves - Denali, Boltz, Axel, and Grayson.
10. Albatrosses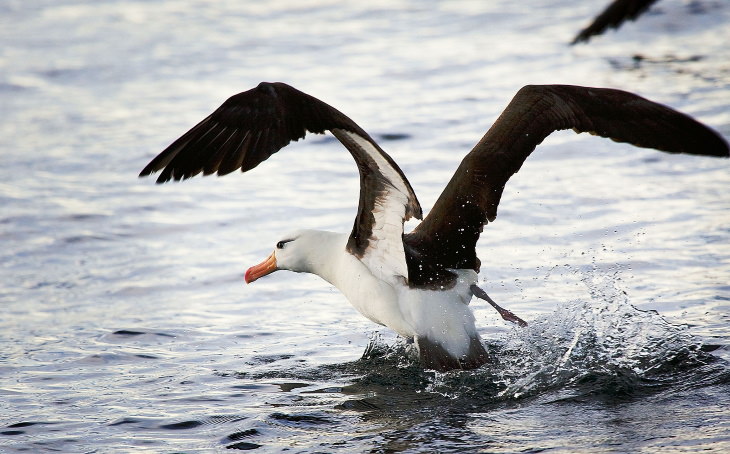 Royal Albatrosses are among the largest albatross species, the wingspan of which can extend to an impressive 3 meters (10 ft). The species are classified as vulnerable, and the New Zealand Department of Conservation collaborated with the Cornell Lab of Ornithology to install this camera featuring the impressive bird in an attempt to raise awareness.
11. Snow Leopard Cubs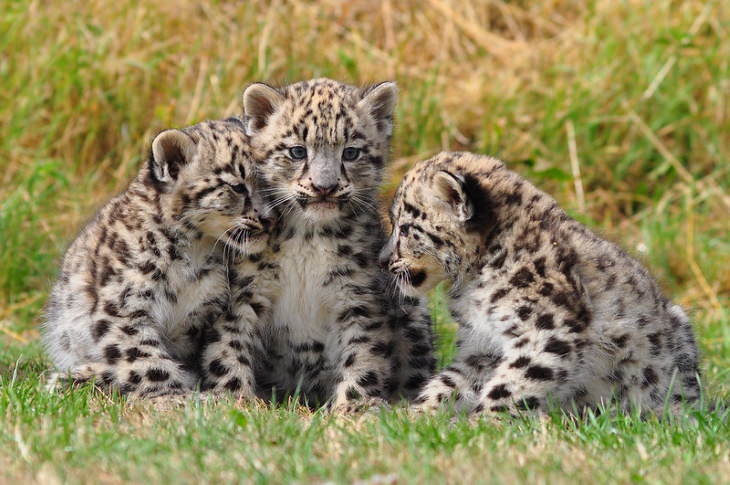 An even more endangered and immensely adorable species of big cat is the snow leopard. Zoos Victoria from Australia broadcasts baby snow leopards from two different cameras, which is surely the cutest thing you'll see today. Apart from that, you can scroll down the page and find several other live cameras, such as a Lion and a Zebra cam, to name just a few.