1. Montannah Kenney, Youngest Female to Climb Mount Kilimanjaro, 7 years old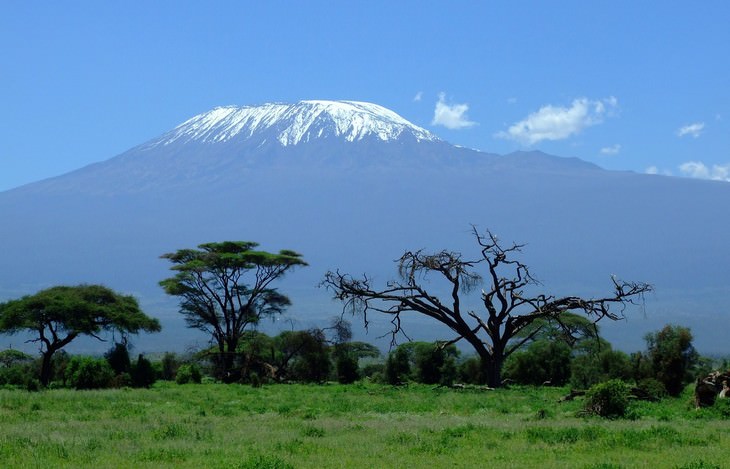 In 2018, the 7-year-old from Austin made history when she reached the summit of Africa's tallest mountain, alongside her mom Hollie Kenney. Montannah overheard her mom talking to her friends about wanting to climb Mount Kilimanjaro, and decided she wants to be the one to accompany her.
Hollie Kenney, who is a professional triathlete said she was 'very real' with her daughter about the hardships and obstacles that await her if she takes the task. But Montannah was determined. What further inspired her was the feeling of being closer to heaven and her late father. Montannah and Hollie climbed the mountain in 6.5 days and reached the summit just 2 weeks before Montannah's 8th birthday.
2. Nilanshi Patel, Longest Hair on a Teenager, 16 years old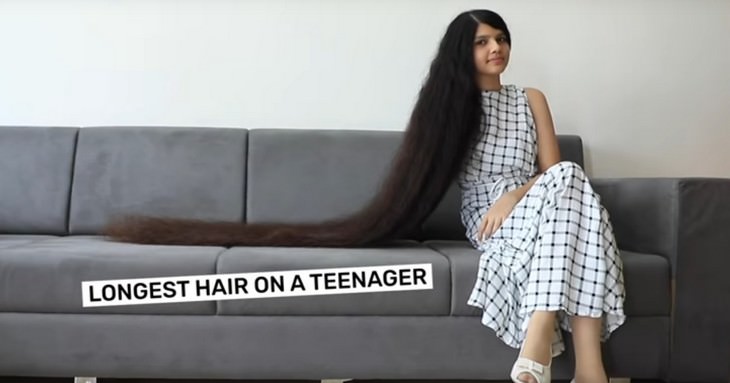 Many of us had unfortunate childhood haircuts, but the one Nilashni Patel from India got at age 6 was kind of life-changing. She recalls deciding then and there never to cut her hair again. And she actually didn't for 10 whole years. This dedication landed her in the Guinness Book of Records, for the teenager ended up with the longest hair in the world - 67 inches long when pulled straight.
Nilanshi tells that she is frequently asked if her hair gets in the way of everyday tasks and she always explains that it doesn't. She usually styles it in a long braid or a bun with the help of her mother.
3. Que Jianyu, Fastest Time to Solve Three Rubik's Cubes While Juggling, 13 years old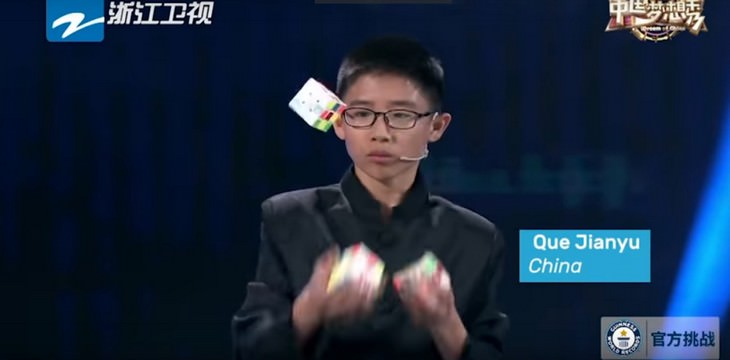 13-year-old Jianyu keeps outdoing himself. First, he set the record of the fastest time to solve three Rubik's cubes simultaneously with both hands and feet; he was also the first-ever person to attempt it. He completed the challenge in 96.39 seconds. He also broke the record for fastest time to solve a Rubik's cube while hanging upside down, doing it in 15.84 seconds. But Juanyu didn't stop there. In 2017, he solved three Rubik's cubes while juggling them on Chinese TV! He strives to continue with his passion for the Hungarian puzzle and to go on breaking his own records.
4. Diego Suarez, Youngest Person to Discover a Fossil, 7 years old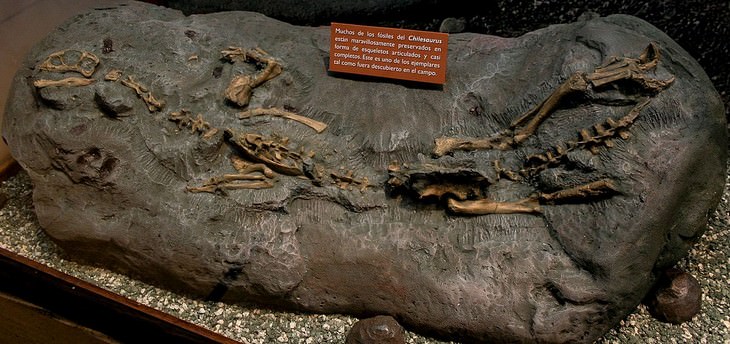 In 2004, 7-year-old Diego accompanied his geologist parents on a research trip to Cerro Negro in Chile. While playing in the forest, Diego stumbled upon the spine bones of a prehistoric creature. The boned turned out to belong to a new, not yet discovered species. It got the name Chilesaurus diegosuarezi, in honor of the young paleontologist who found them.
Related Article: 8 Teenagers Who Changed the World
5. Roxanne Down, Youngest Magazine Editor, 9 years old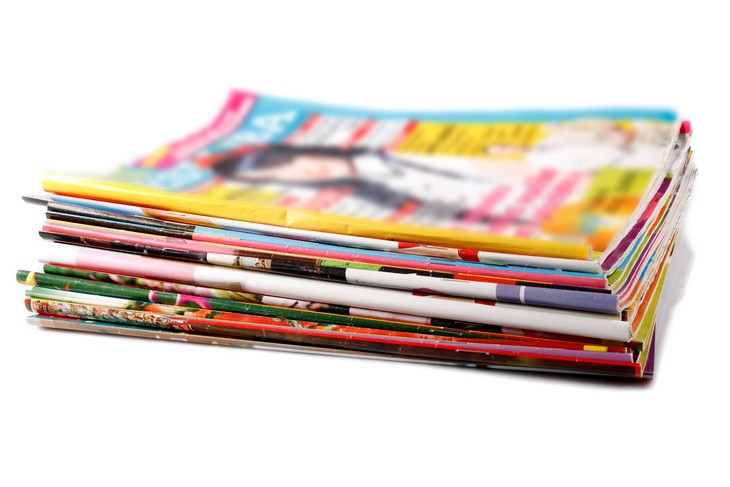 The first issue of 'It Girl' edited by 9-year-old Roxanne landed on shelves in Australia and New Zealand in 2018, making her the world's youngest editor. According to The Guinness Book of Records, her role includes "attending launches, creating editorial concepts, market research, writing the monthly editor's letter, and reviewing the magazine before print".
'It Girl's target audience is girls around Roxanne's age, and they decided it would be smart to have an editor on the team who truly understands the hearts and minds of pre-teen girls. When Roxanne took on the role, it wasn't her intention to break a record but to simply to invest in what she loved - reading and writing.
6. Krshaana Rawat, Youngest Practicing Playwright, 10 years old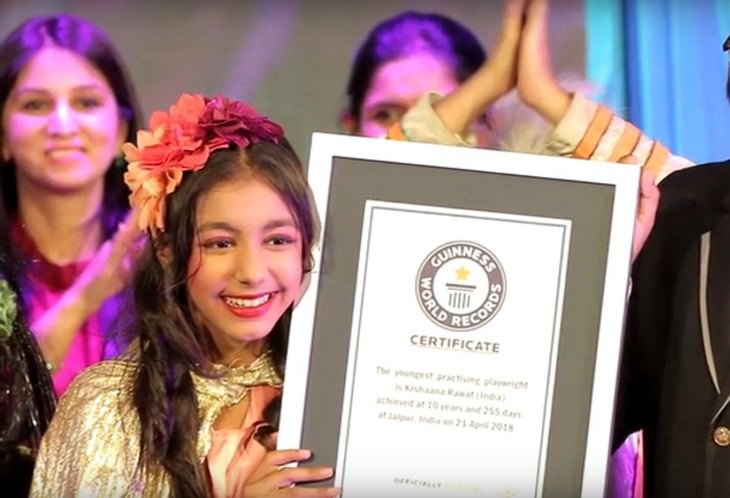 Rawat, who hails from Jaipur, India, wasn't satisfied with having just her close family witness her plays after dinner. At 10 years old, she wrote, planned and performed an 85-minute play called 'Mystical Magical Adventures – The Lost Key'. She invited a few friends to act in it alongside professional actors and dancers. Rawat's mother, who works in theatre production, took on the role of director and producer.
It took the young playwright around four months to put the play together. The official Guinness World Records adjudicator Swapnil Dangarikar commented the play was very professional with elaborate stage set-up and costumes.
7. Archie Norbury, Youngest DJ, 4 years old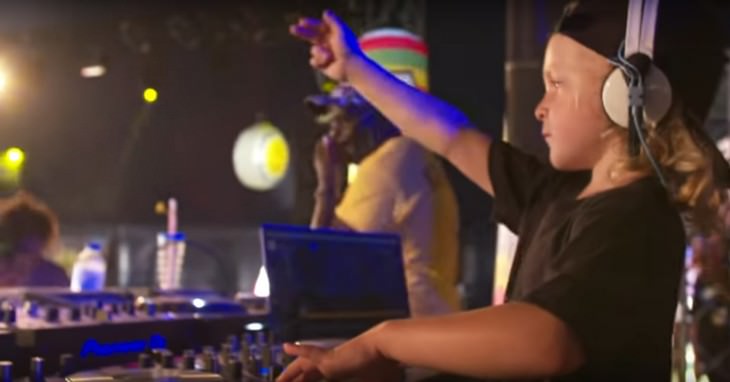 Little Archie got his Guinness title after playing a one hour set of house music at a top nightclub in Hong Kong in March of 2019. His dad, John Norbury, who is a DJ himself, discovered Archie's talent when he was just 2 years old. According to John, he caught little Archie paying with his DJ equipment and realized, to his surprise, the toddler was playing two songs in time.
Archie wants to be a professional DJ when he is older. In the meantime, he has social media channels on Instagram, Facebook, and YouTube, featuring videos of him playing dance music.
8. Julian Pavone, Youngest Professional Drummer, 4 years old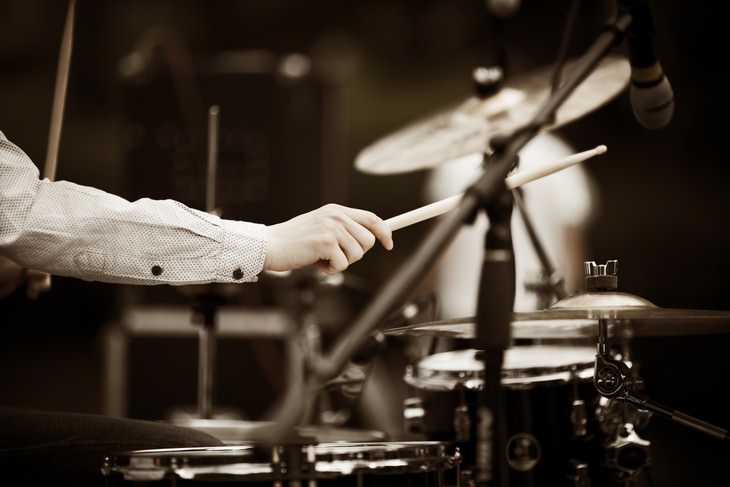 According to The Guinness Book of Records, to be considered a professional drummer, you must record a real song and be paid for your contribution, as well as give at least 20 concerts of 45 minutes or longer within a five-year time frame. Julian Pavone met these qualifications at 4 years old.
The youngster is widely recognized as a musical prodigy. He began learning how to play the drums while sitting at his dad's lap when he was three months old. He has appeared on plenty of television shows for his extraordinary talent, including "The Tonight Show with Jay Leno", "The Oprah Winfrey Show", "Good Morning America", and more.
9. Seven Wade, Fastest Clapper, 7 years old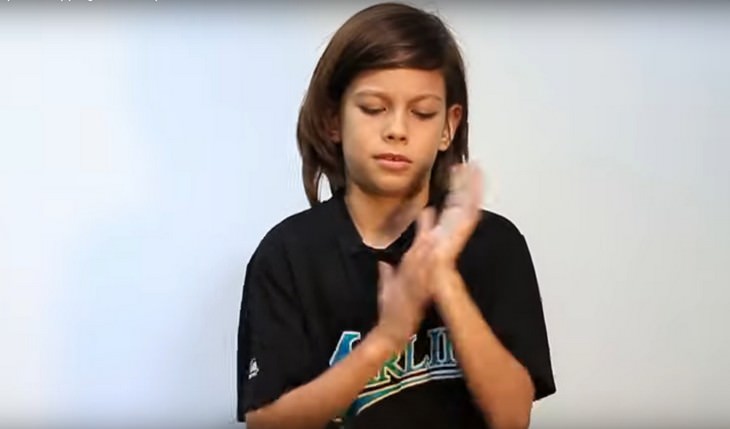 This 9-year-old from Florida managed to clap 1080 times in one minute. He became interested in breaking a clapping record after seeing the previous record-holder Eli Bishop on YouTube. His parents told him that in order for them to take his quest seriously, he needs to set a daily practice schedule. Seven did just that, as well as closely studying Bishop's speed clapping technique.
Chikako Wade, Seven's father, was quoted saying he is happy for his son's achievement and for the important lesson he learned in setting goals and working hard for them.
10. Greta Thunberg, Youngest 'Time' Person of the Year, 17 years old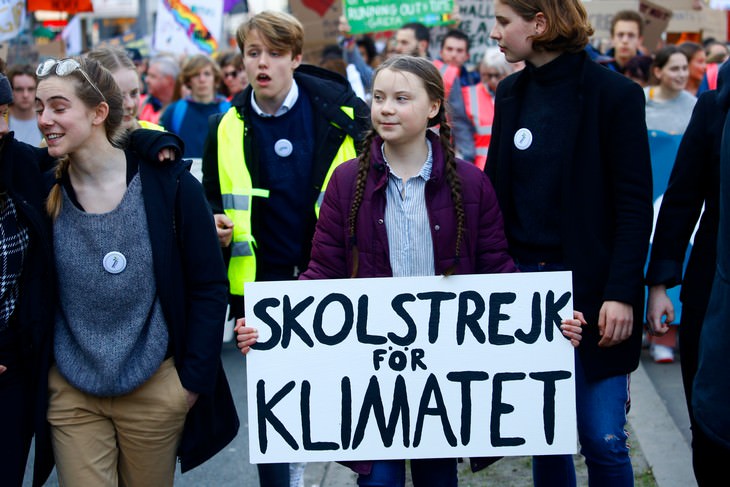 The last record-breaking girl on the list probably needs the least introduction. Greta Thunberg is an avid climate change activist and was chosen to be Time Magazine's person of the year in 2019 when she was 16 years old. Greta inspired millions around the world to join her struggle and strike from school, which came to be a movement known as 'Fridays For Future'. Throughout 2019, Thunberg met with several government officials and gave speeches at important events, such as the UN Climate Action Summit held in New York City.