Graffiti creator Sergio Odeith, is a street artist from Portugal who began creating his works of art in the 1990s. In 2005, his life-like works of art began to gain immense popularity. This professional street artist has since been commissioned to create campaign street art by companies like Samsung, Shell, and Coca Cola. He has even been requested by representatives to design pieces all across major US cities like Los Angeles, Charleston, Lexington, and Baton Rouge. When you take a look at his amazing creations, you will understand why! Here are 22 of his incredible creations.
1. Always have a stylish signature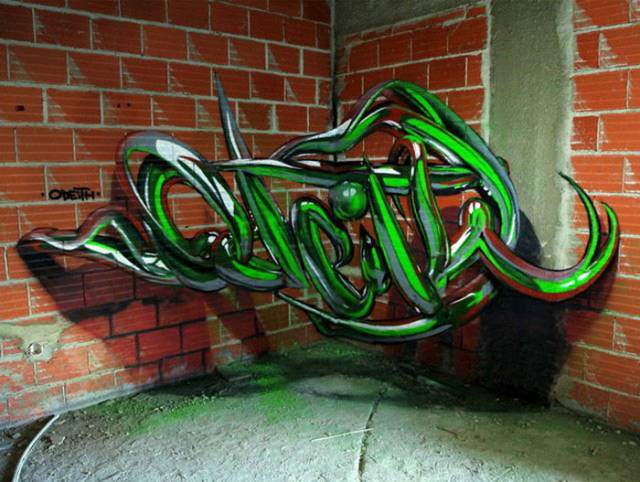 2. I hope that can has bug spray in it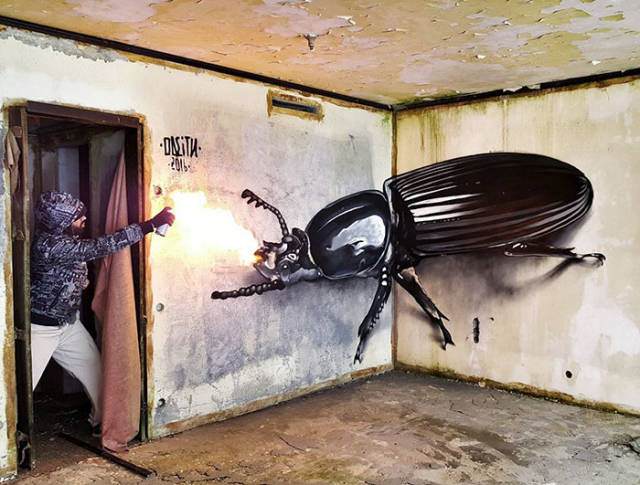 3. The sign did say beware of dog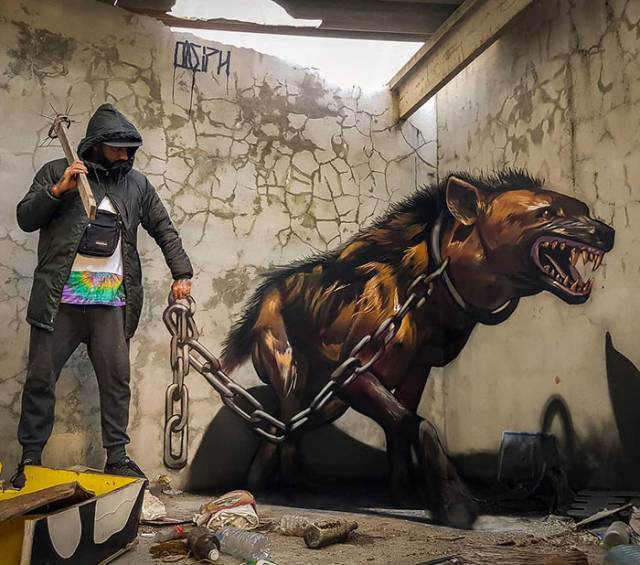 4. Dang raccoon gets into everything.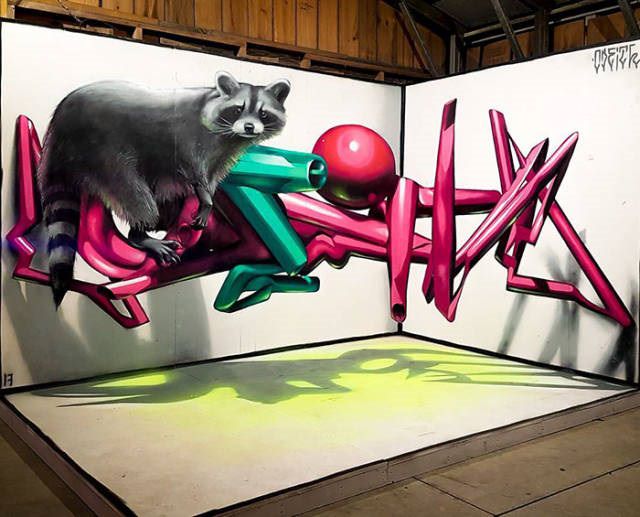 5. The Artist's name submerged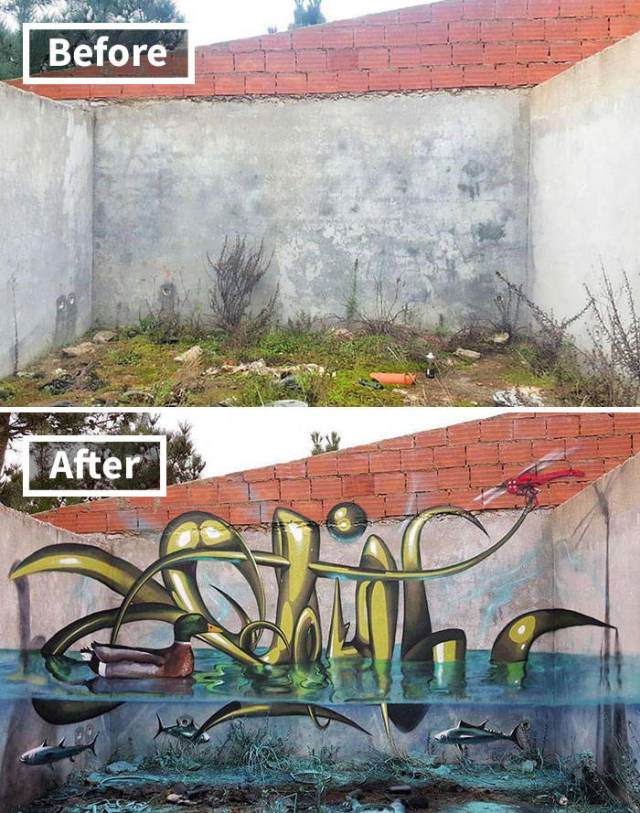 6. Watch out for these shallow pools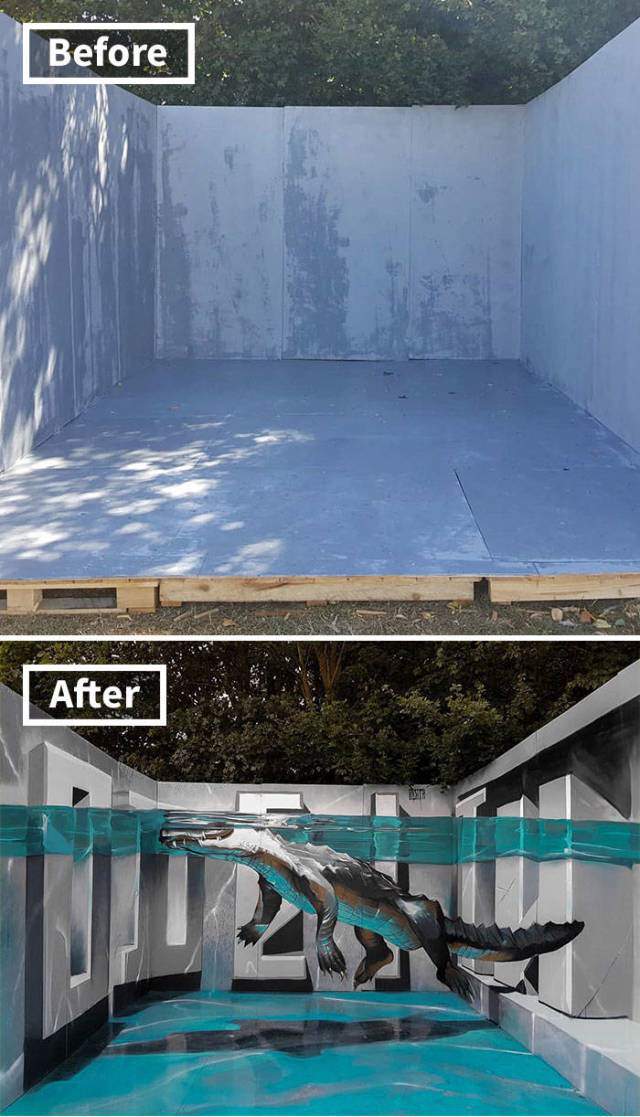 7. That's too many giant legs to bear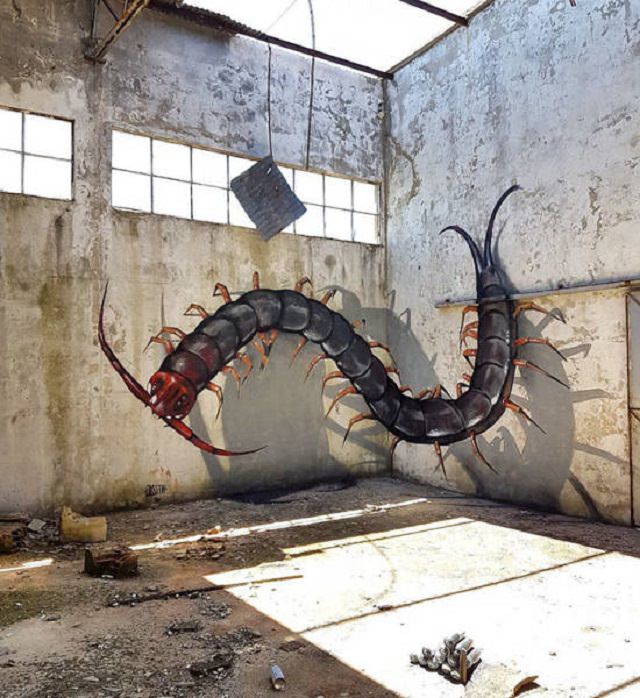 8. A burst of vibrant color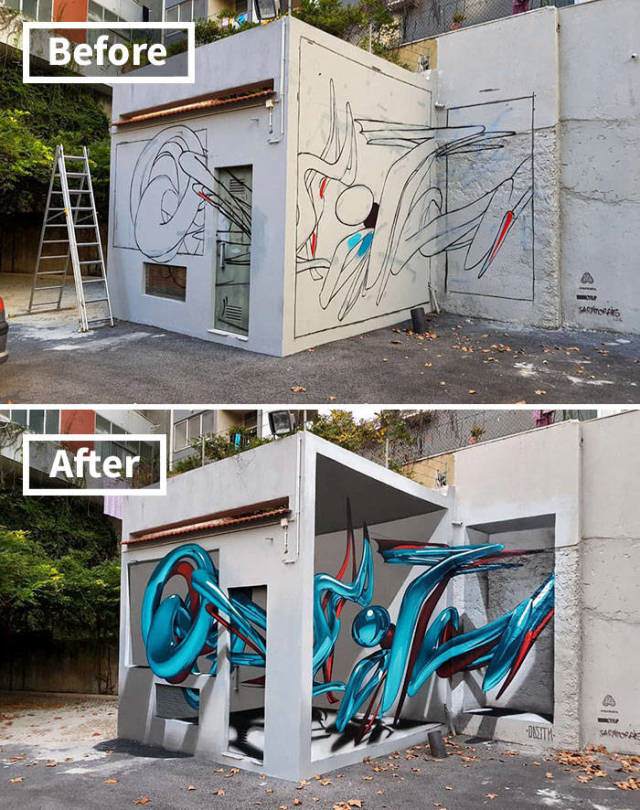 9. Looking down at it all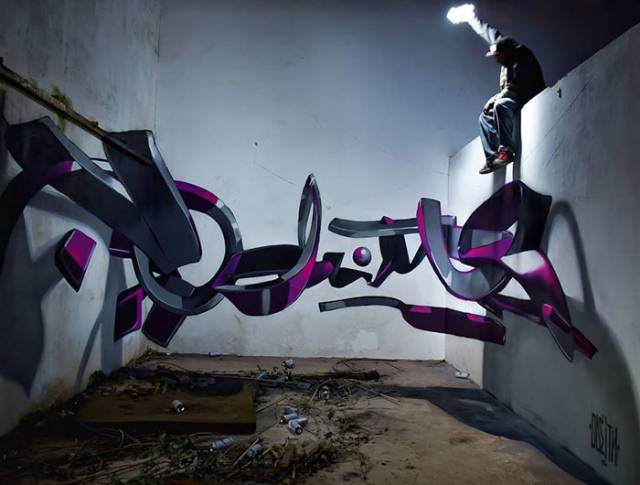 10. The artist that sits with his creation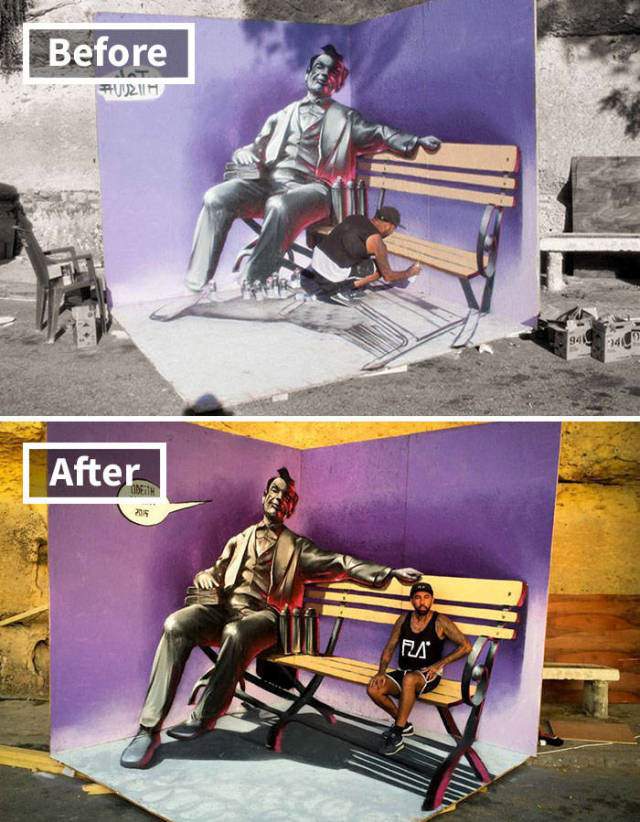 11. There really is a big rodent problem in this part of the city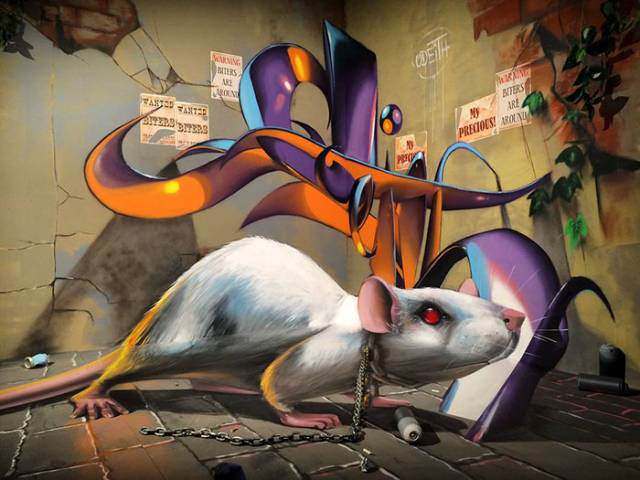 12. This gives a new meaning to the term eight-legged freaks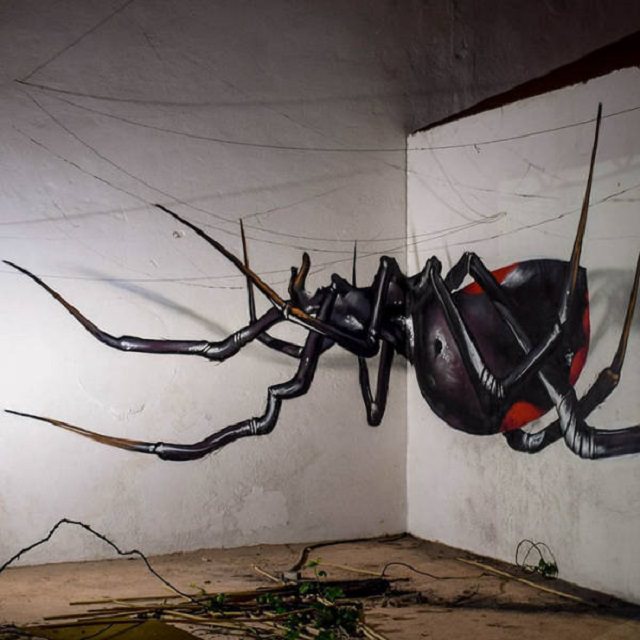 13. Here's a painting that really crashed and burned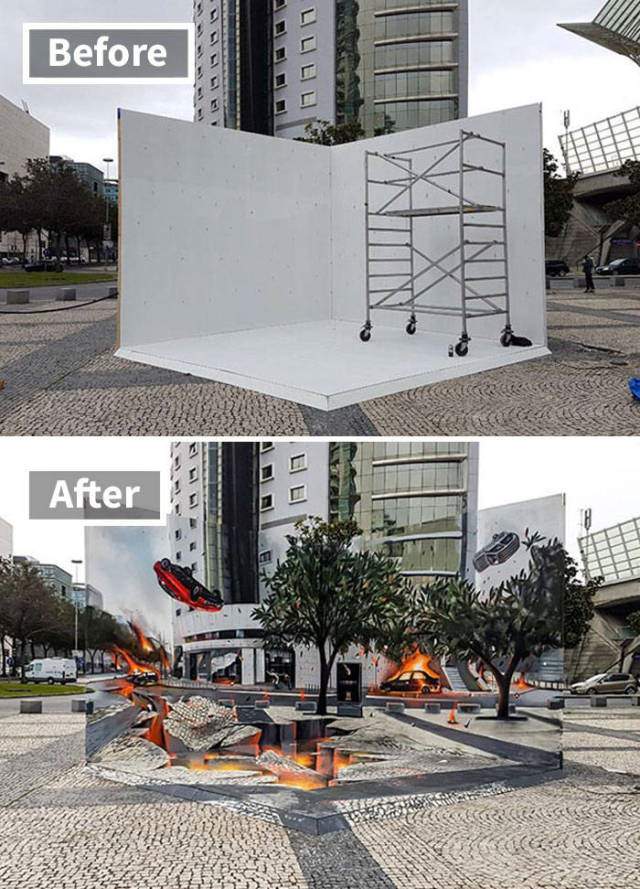 14. There's something weird about this can of spray paint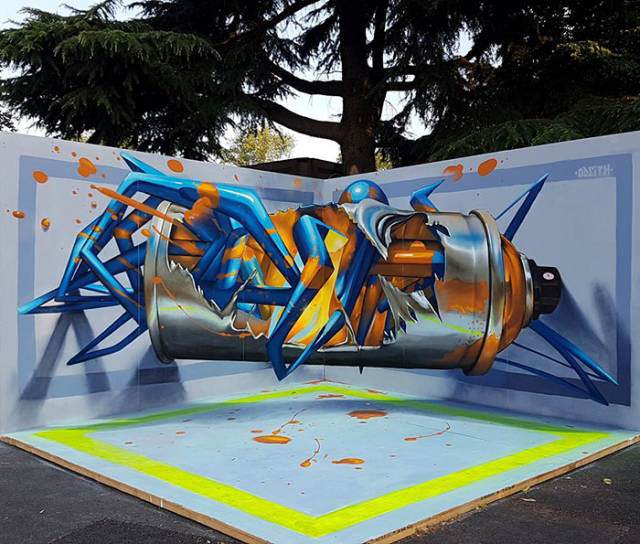 15. The Shadow makes it look too real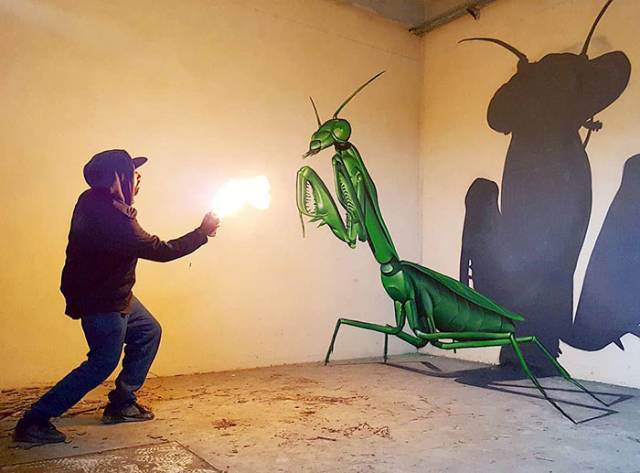 16. And therein lie the perils of being real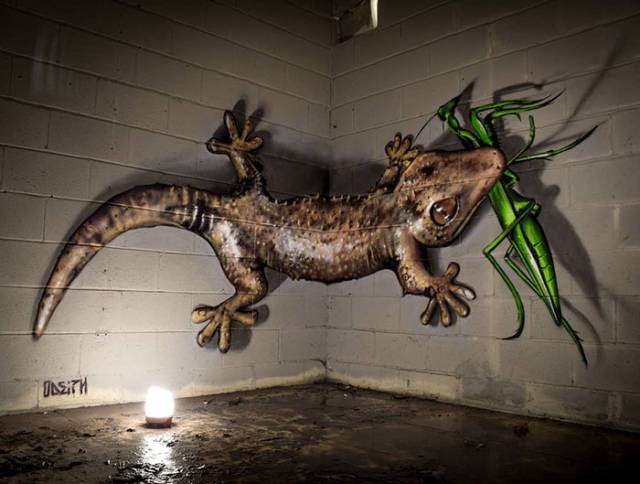 17. Watch out! You'll get stung!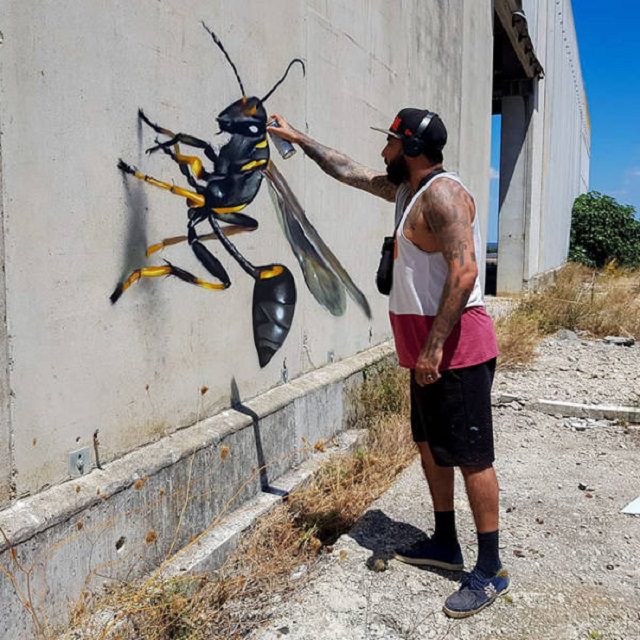 18. Well, my inky friend, you seem to have lost your way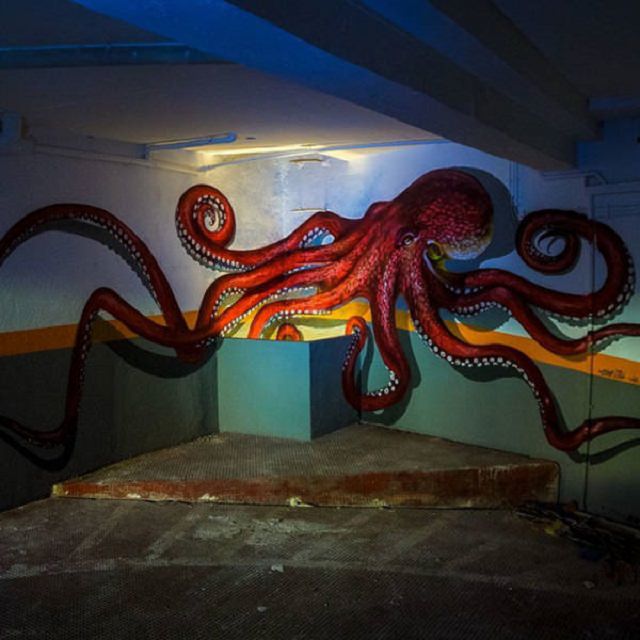 19. Don't mind me. I'm just a fly on the wall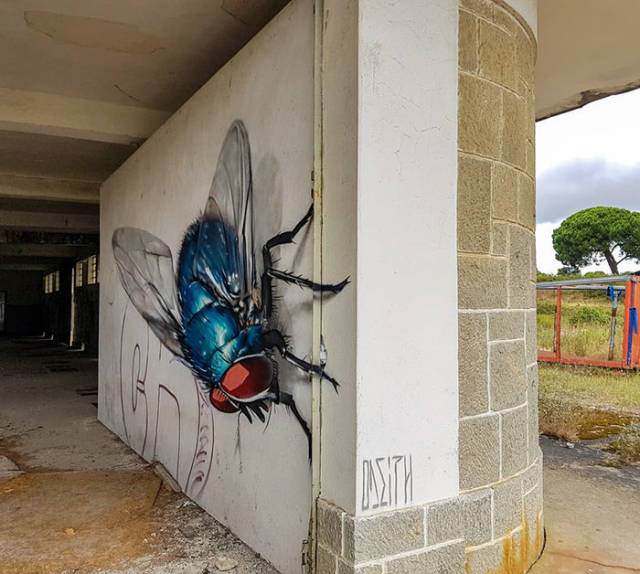 20. Such a longing for home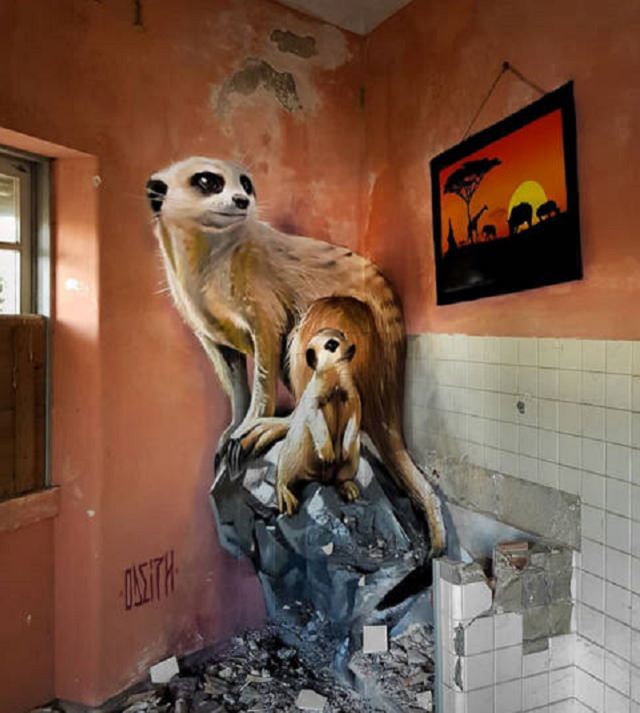 21. Alas, poor Yorrick. I painted him well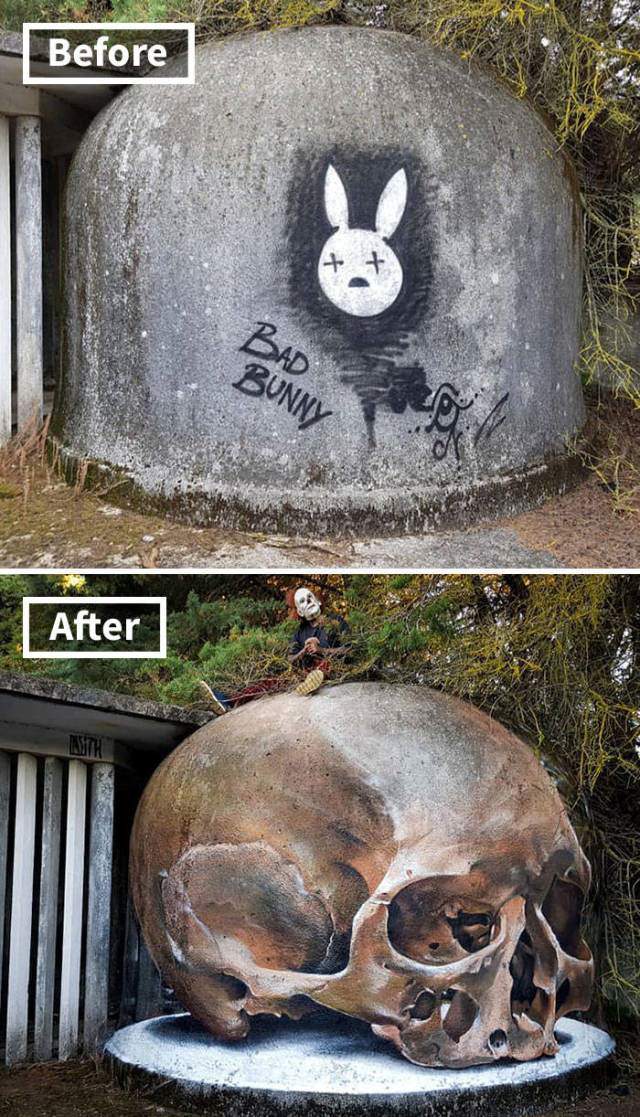 22. Just following the leash laws