Miniature creations are always so fascinating. Apart from appreciating the incredible talent, attention to detail and precision that goes into creating miniature models, they also appeal to people because they remind us of our childhood and all things cute and tiny. But when it comes to the antique miniature room models we're about to showcase, they go far beyond your usual dollhouse, as each tiny detail in these models is not only incredibly crafted but also historically accurate. As the author of these art pieces, Chris Toledo said in an interview with BoredPanda, "Each model I create starts with extensive research of the era and time period I'm trying to recreate."
Here are 14 of our favorite miniature room designs by the artist.
1. The Grand Entry Project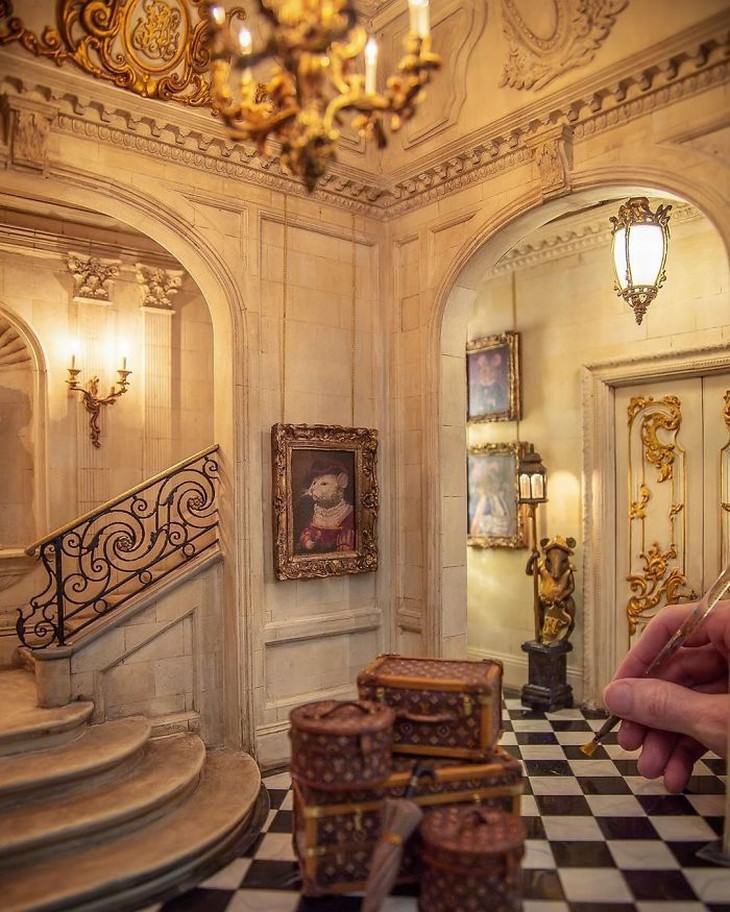 2. A Spanish-Style Loggia from the 1920s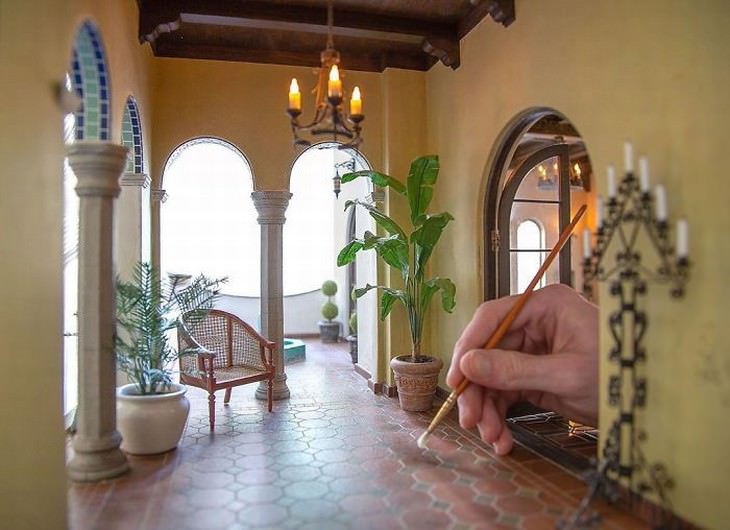 Chris Toledo, the artist behind these incredible miniatures does a lot of preparatory research to make sure each house or room he creates fits the time period to a dot, even with details like plants, furniture, and tiles being taken from historical references.
3. A 1920's Bathroom
4. Even the Ceilings in This House Are Hand-Made and Decorated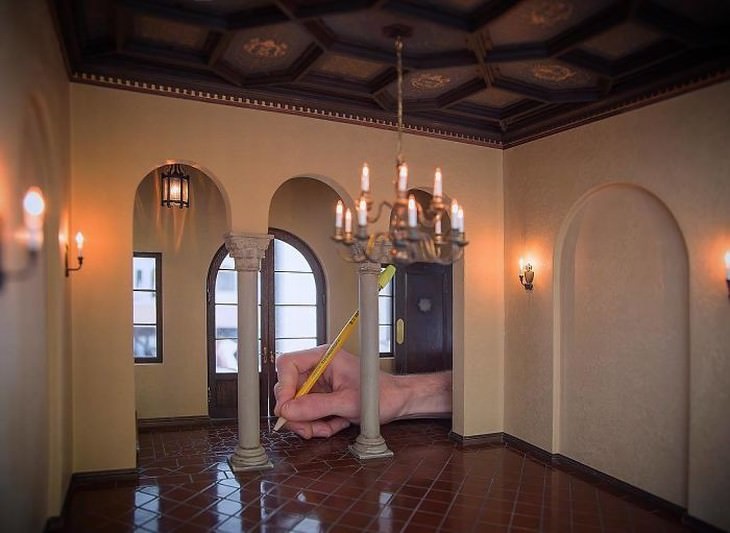 Specifically because each of the 1:12 models of buildings and rooms is executed with such great accuracy, they take months, and sometimes years to complete depending on the size of the project.
5. The Bathroom in a 1920's Tudor House
6. Antique Staircase Complete With Hand-Crafted Metal Railings
7. The Chandelier from The Grand Entry Project
8. A Closeup Shot of the 1920's Bathroom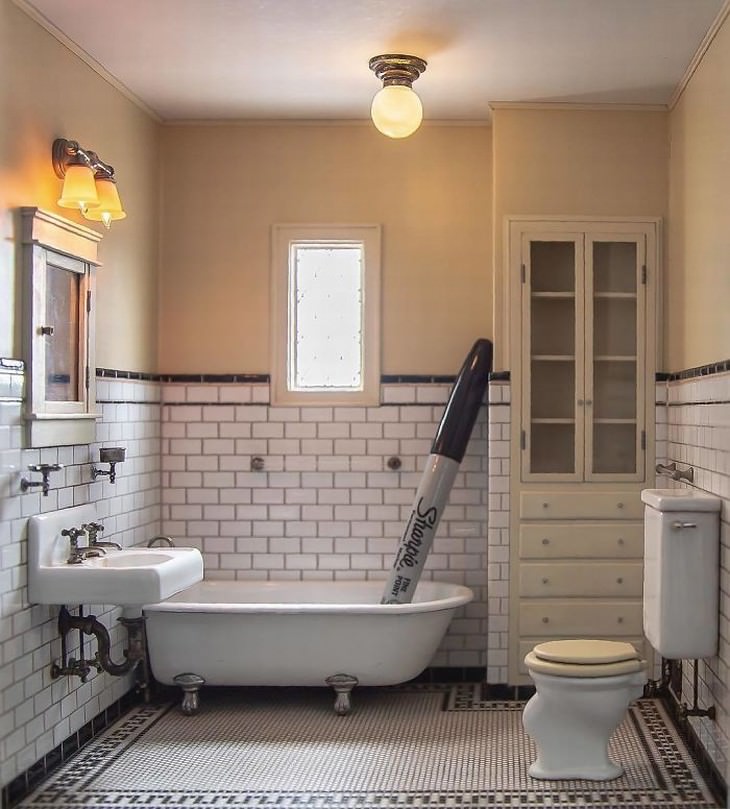 The miniature artist himself has a lifelong fascination with architecture and miniatures, being involved in the craft since his early childhood. The artist's passion clearly shows in the careful, and honestly, unimaginable attention to detail.
9. Hand-Crafted Antique Wooden Miniature Chair
8. A Model of a 1920's Kitchen
11. 1920's Tudor Revival project
12. Table Set With Real Sterling Silver Tableware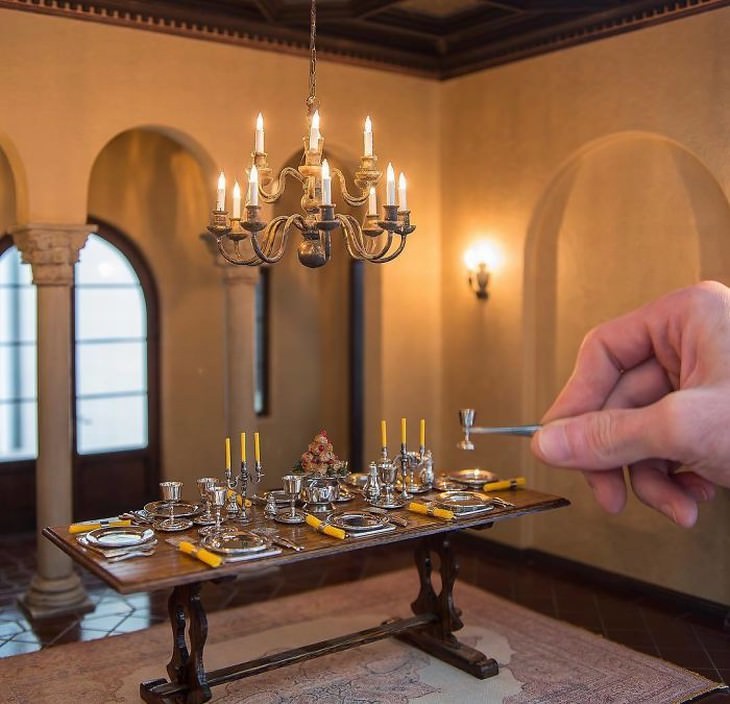 While the art of miniatures requires a lot of patience, research, and preparation, Chris points out in the same interview that his main driving force and the secret to his success is "to just have fun", a piece of advice we could all get behind.
13. Casa California
14. The Kitchen in Casa California