There is nothing quite as cute as the animated animals we often see in T.V Shows and movies. Imagine if these fantastical creatures could step out of the screen and nestle beside you on the couch or bury itself in your lap. This is exactly what Malaysian artist Yee Chong does. He begins by digitally creating the animal, foxes being his favorite, and then juxtaposes them to real-world frames and scenes. With over 93,000 followers on Instagram, Yee Chong's cute critters are instantly recognizable. Take a look at these 20 beauties and prepare to be overwhelmed with cuteness.
1. You might have to have your morning coffee a little late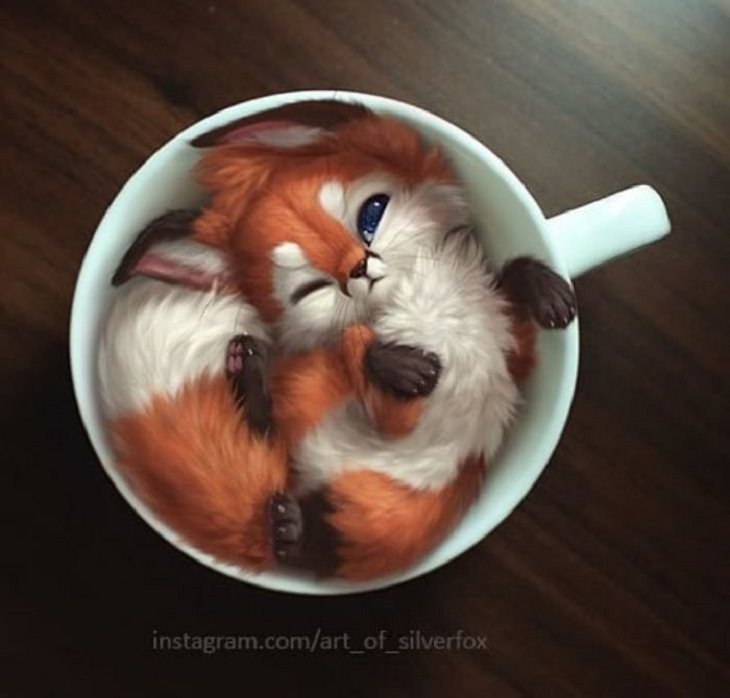 2. You don't need a microscope to see those big blue eyes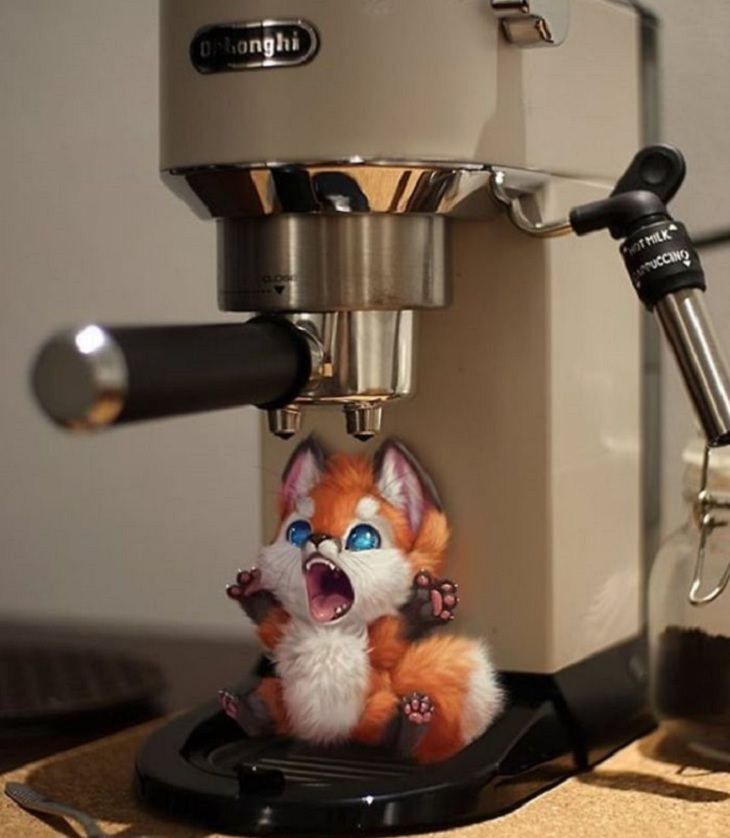 3. Two is always better than one!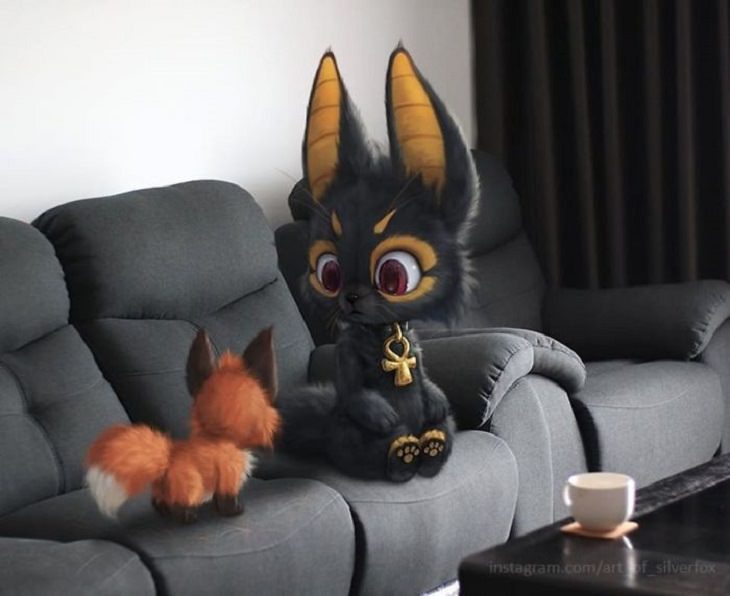 4. No! You know I hate broccoli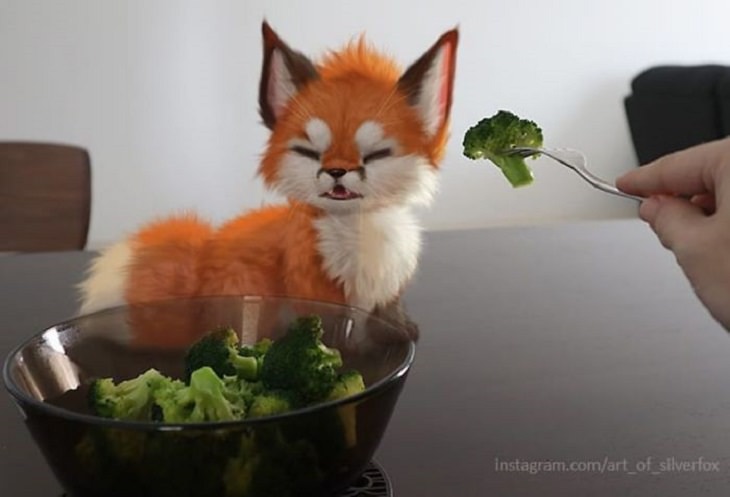 5. So much aaawwww!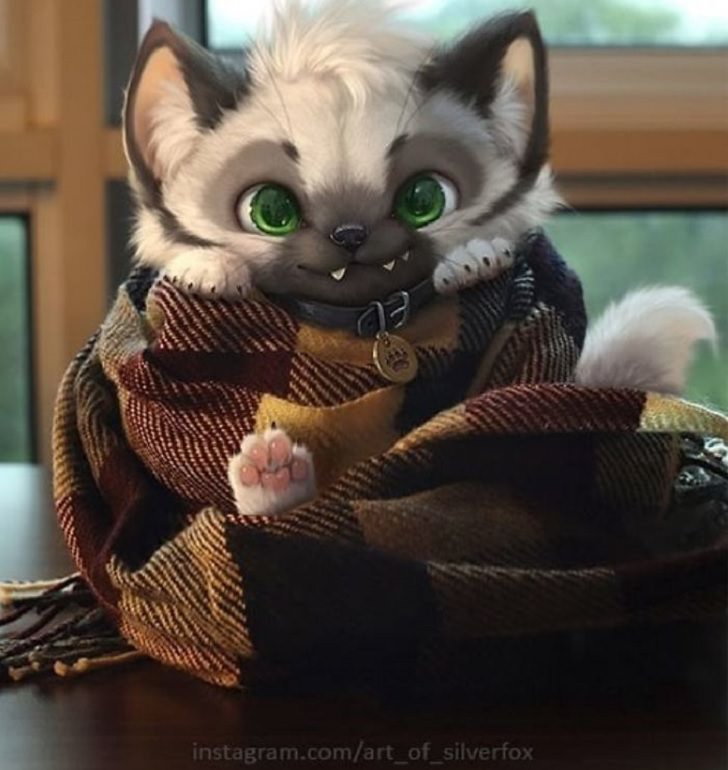 6. Is that Lola Bunny?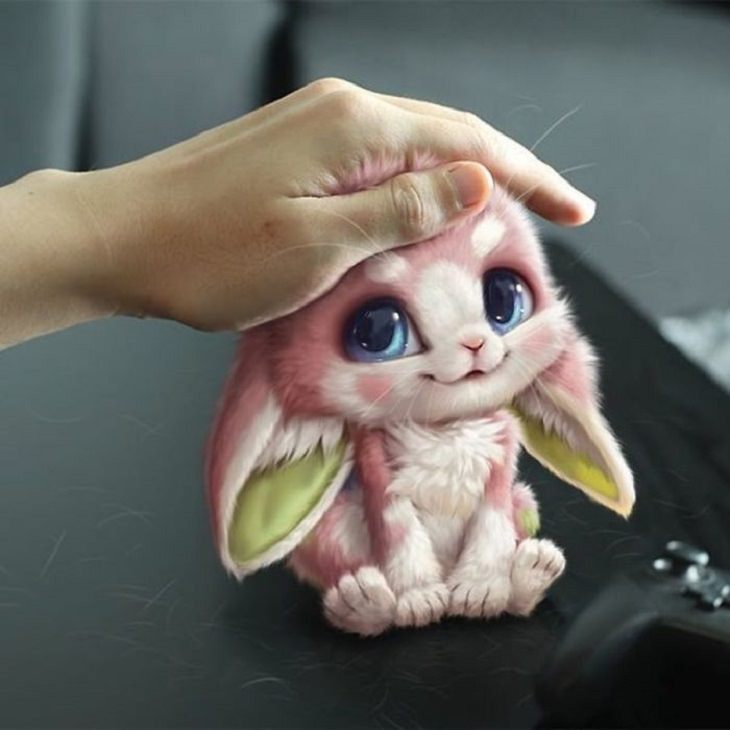 7. It's nap time, my precious babies!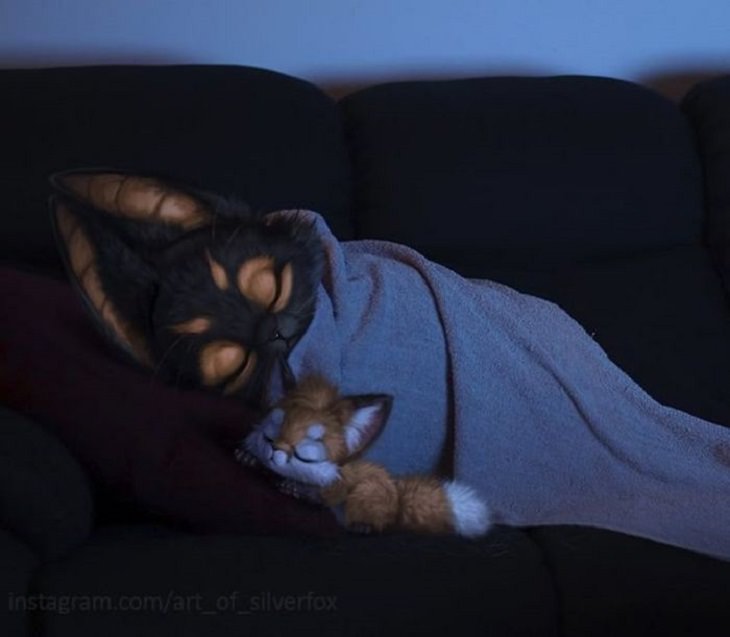 8. Surprise!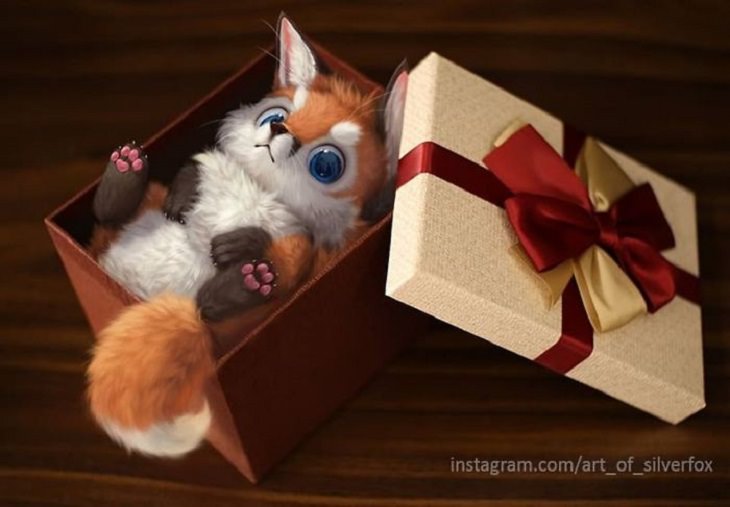 9. Mourning the loss of his furry compadre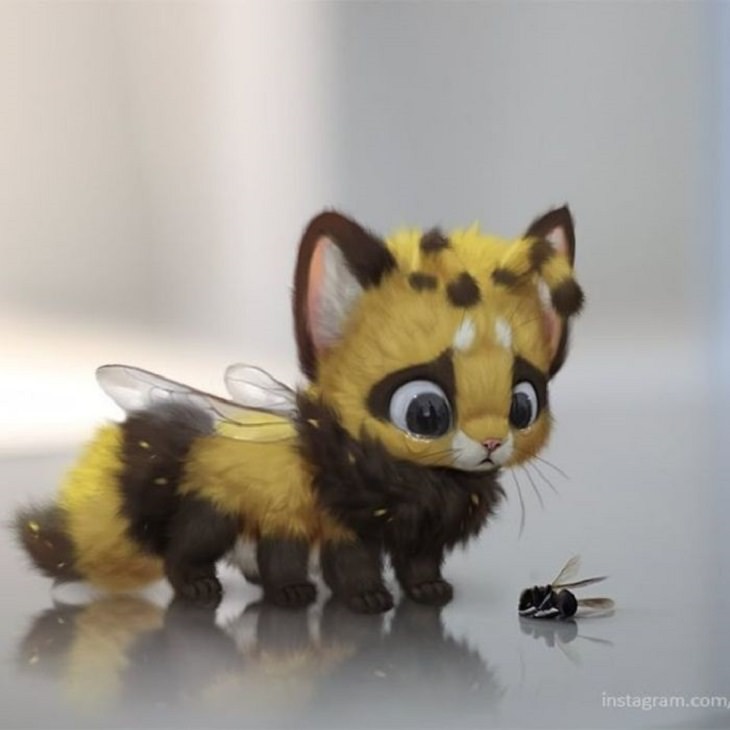 10. I'd like a long tall glass of blue, please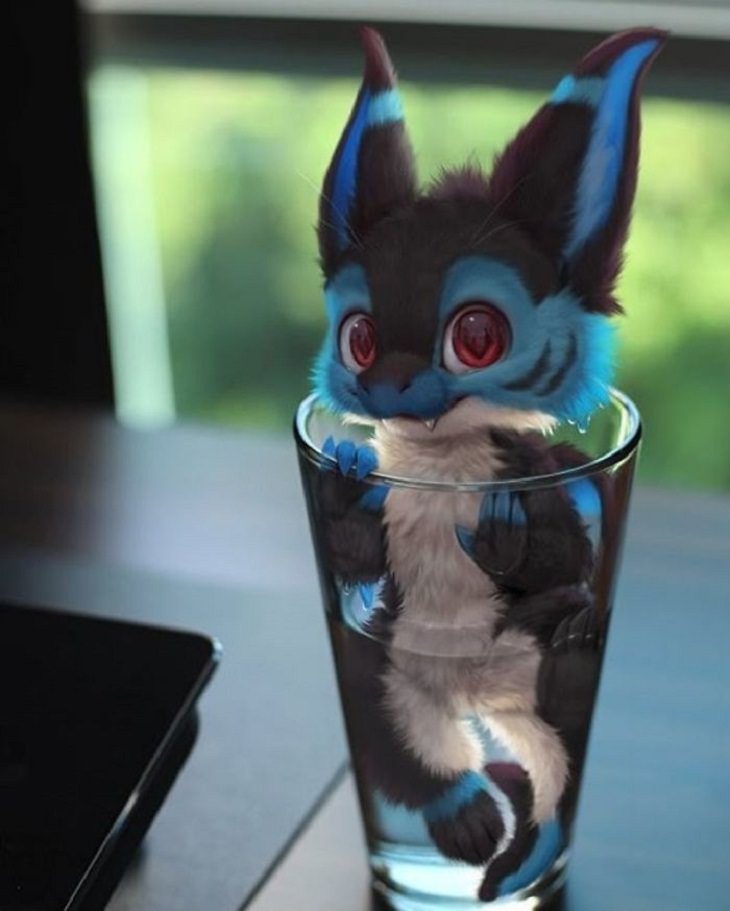 11. What have I told you about eating out of the trash?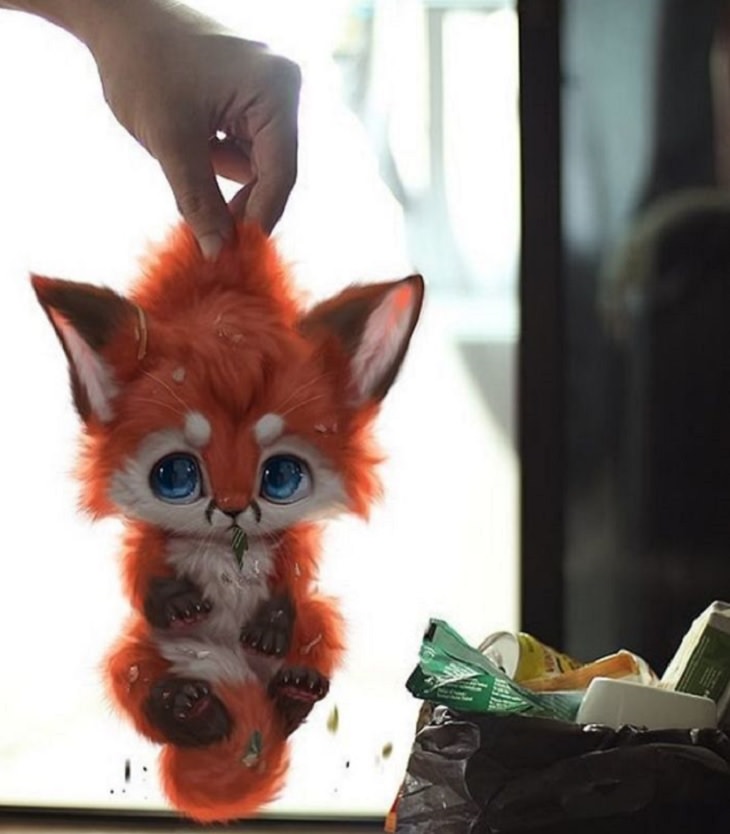 12. I want this on all of my pens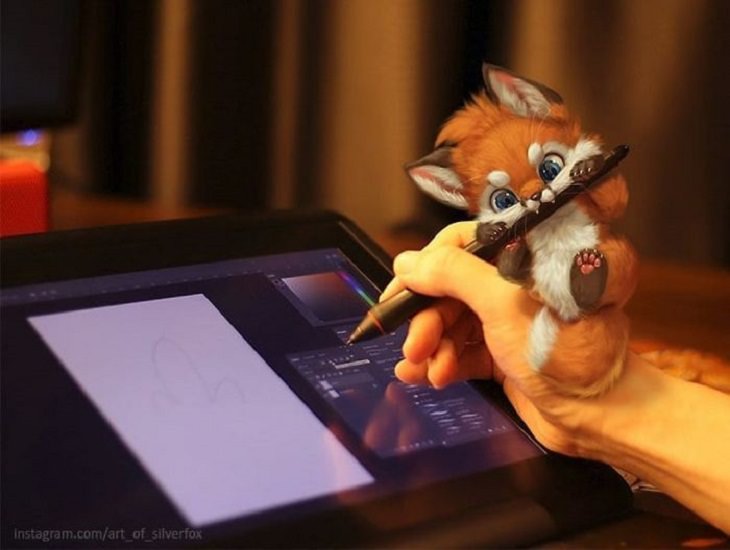 13. A handful of cuteness!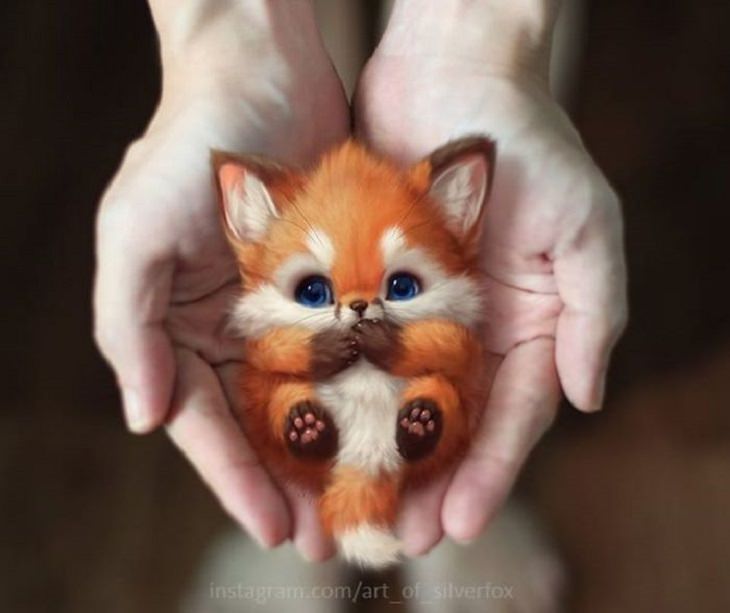 14. Look at the joy on that face!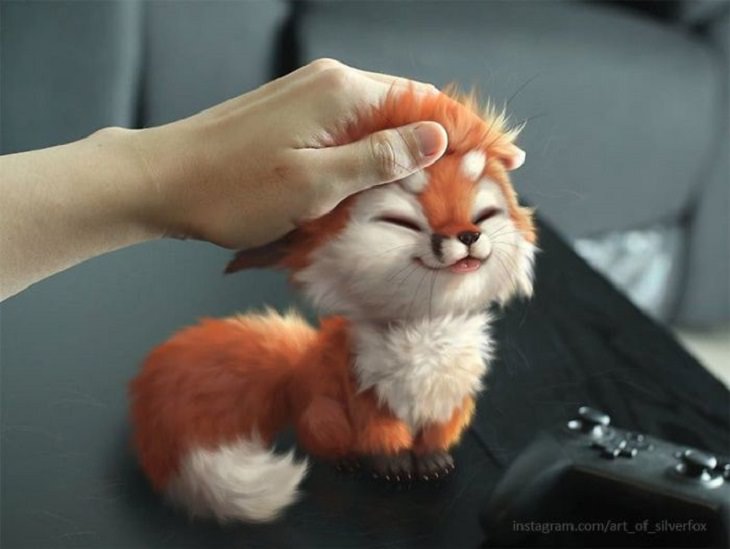 15. Adorable but this cat definitely needs exercise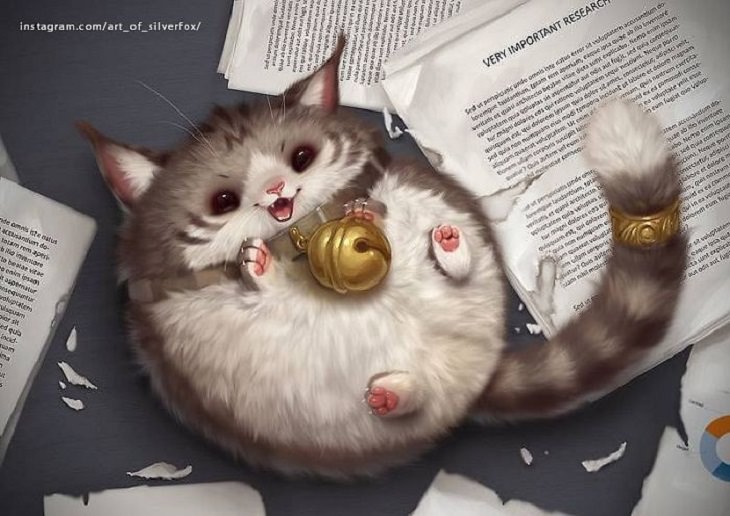 16. Ahem… Where do you think you're going with that?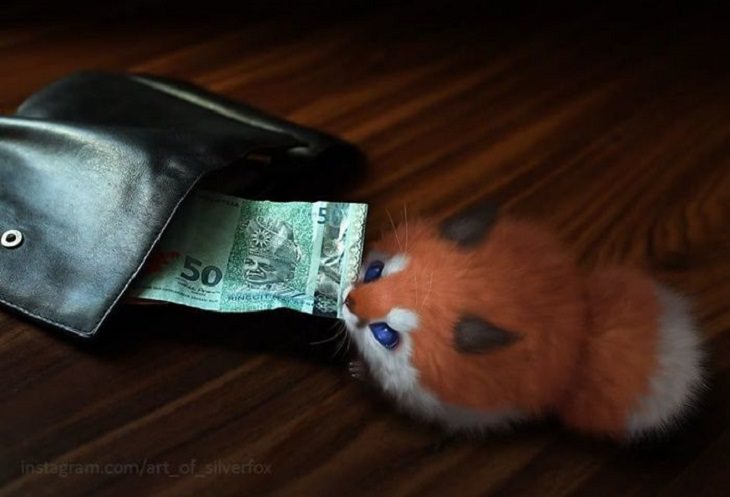 17. Someone is looking extraordinarily hungry!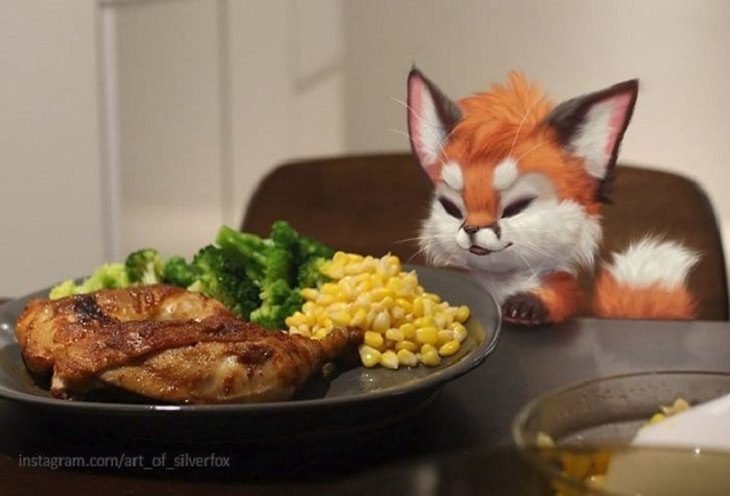 18. My little baby, I could hold you forever!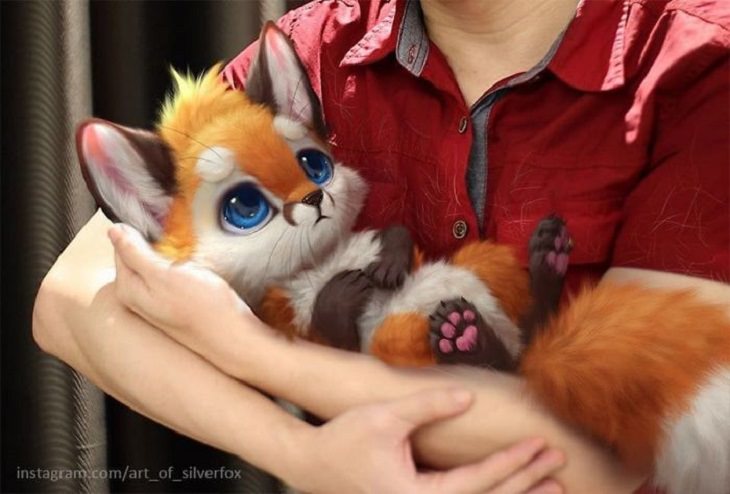 19. I can hear the cutest little "Rawr!" coming from this cuddly feline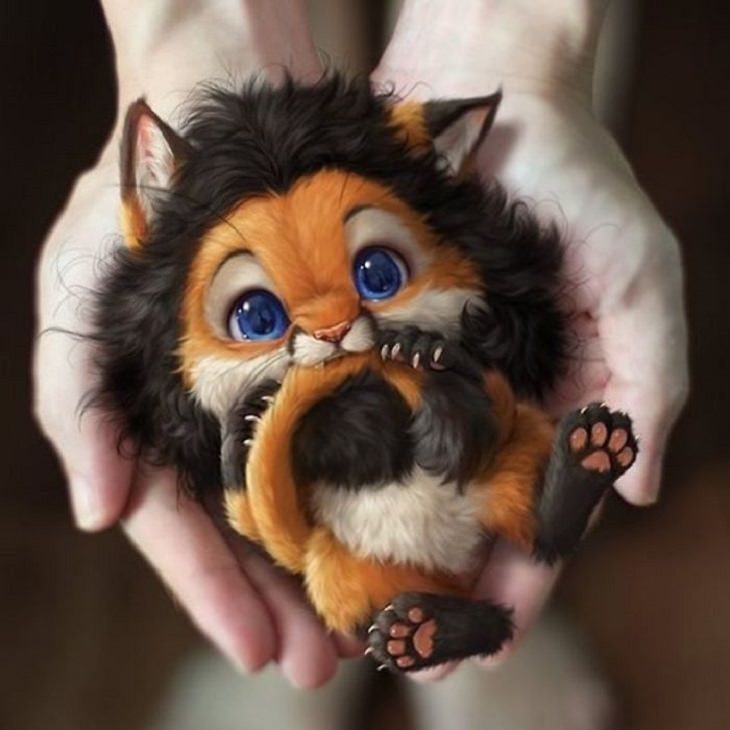 20. Don't pout, I'll let you in soon!