Hot air balloons were the very first human-flight technology developed and today, these lighter-than-air floating balloons propelled by fire are immensely popular for collectors and enthusiasts the world over. Numerous festivals are held every year where companies can send up the hot air balloon that bears the promotional words of their choice and, the part that we all truly enjoy, expert balloonists can release their ingenious new designs of hot air balloons. These balloons can come in every conceivable form resembling vehicles, buildings, and even just plain random shapes. Creative and functional, these hot air balloons will have you ooh-ing and aah-ing!
1. Balloon of the Ferrara Balloons Festival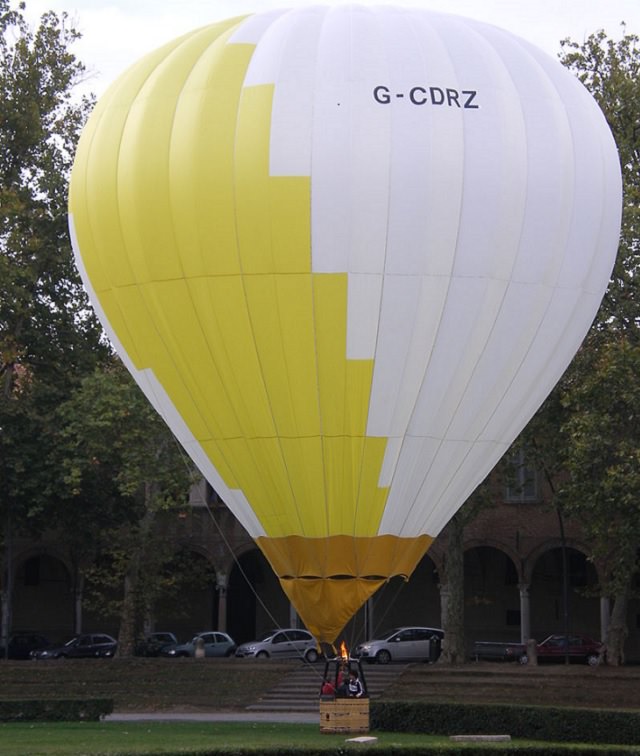 (By RanZag, Wikimedia Commons)
2. European Balloon Festival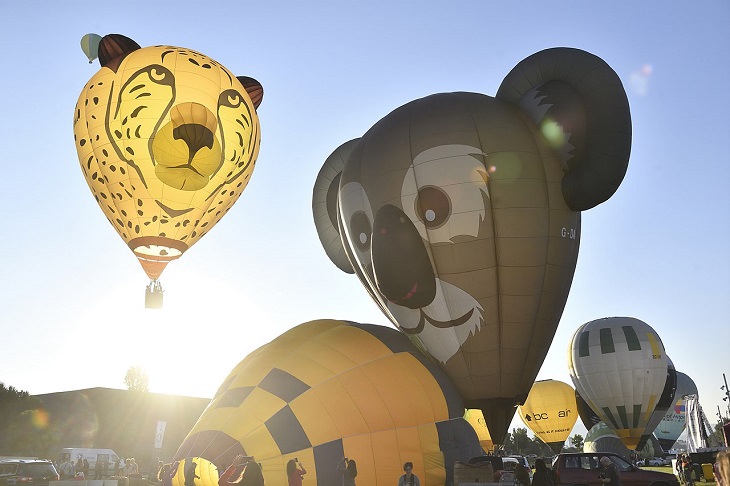 (By XèniaCastillo, Wikimedia Commons)
3. Italian Alps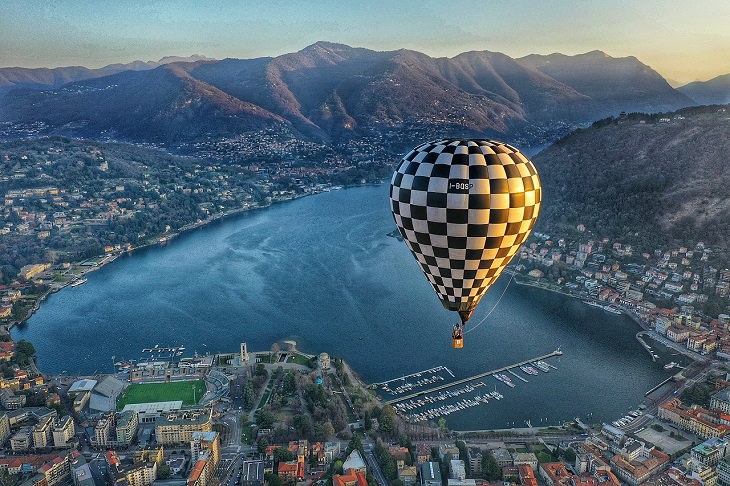 (By Valerio emotion, Wikimedia Commons)
4. G-BZPK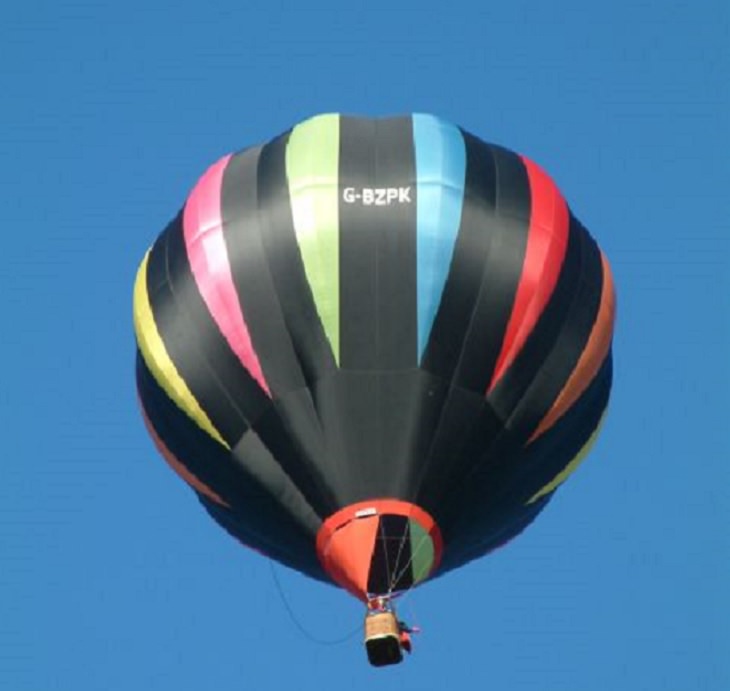 5. Hot air balloon over Yate, England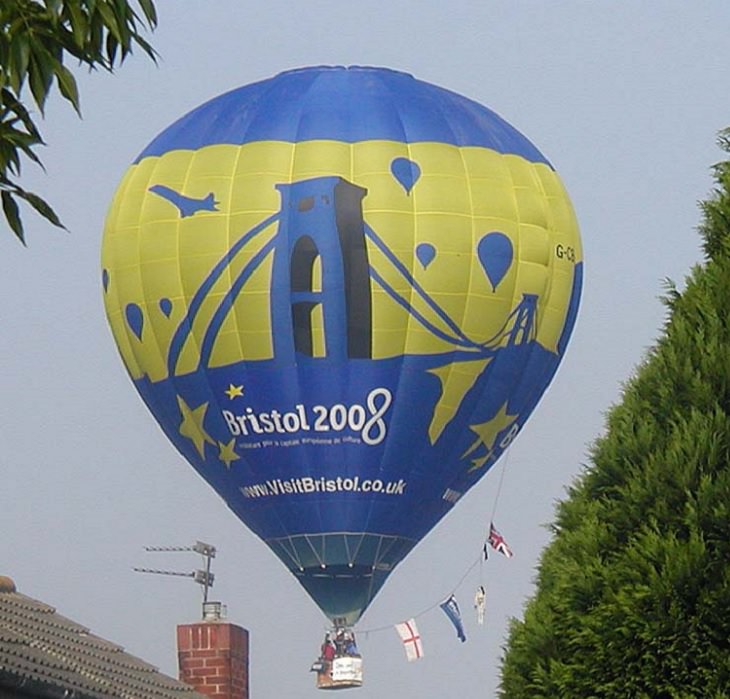 6. Montgolfiere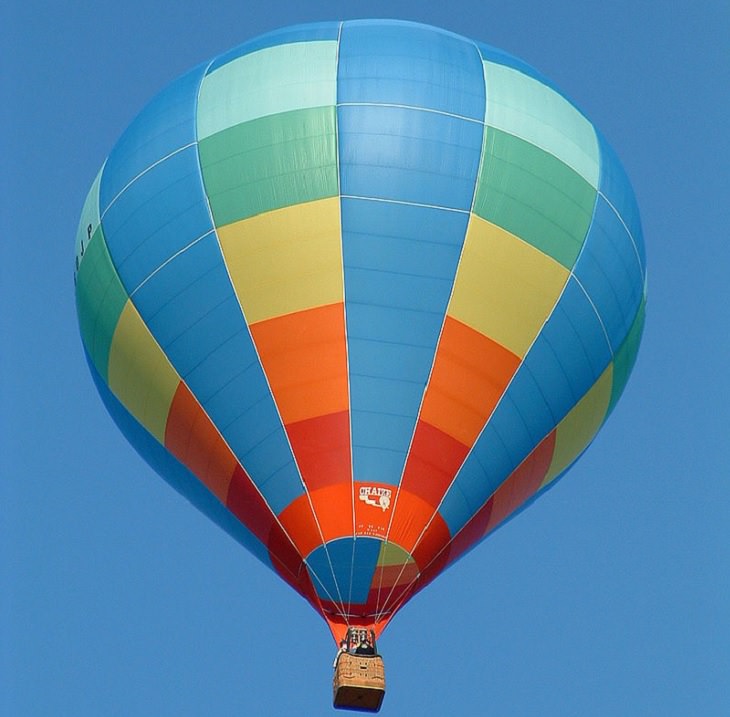 7. Hot air Balloon in Quebec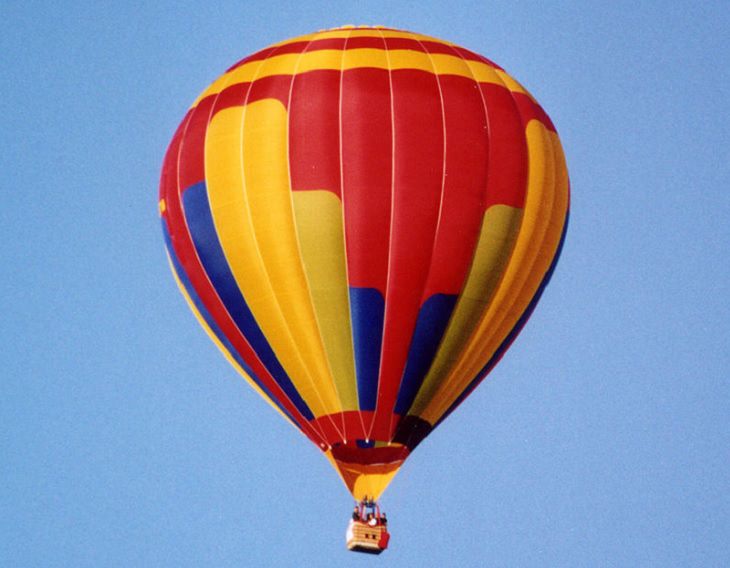 8. Hot air balloon of the Ferrara Balloons Festival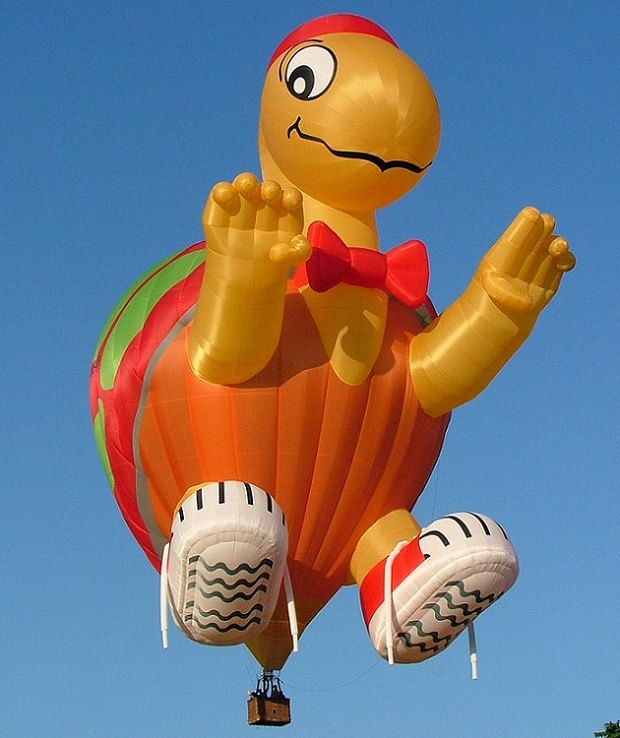 (By Tommaso gavioli, Wikimedia Commons)
9. Balloon Trip: "Experience with the balloons ascending."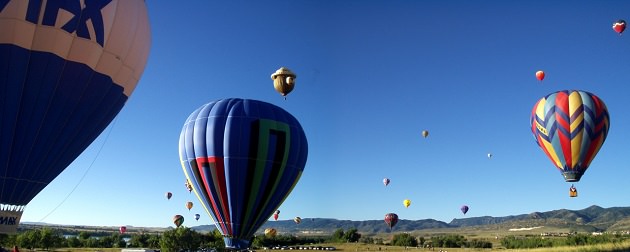 (By Lena Berger, Wikimedia Commons)
10. 2006 Ojiya Balloon Festival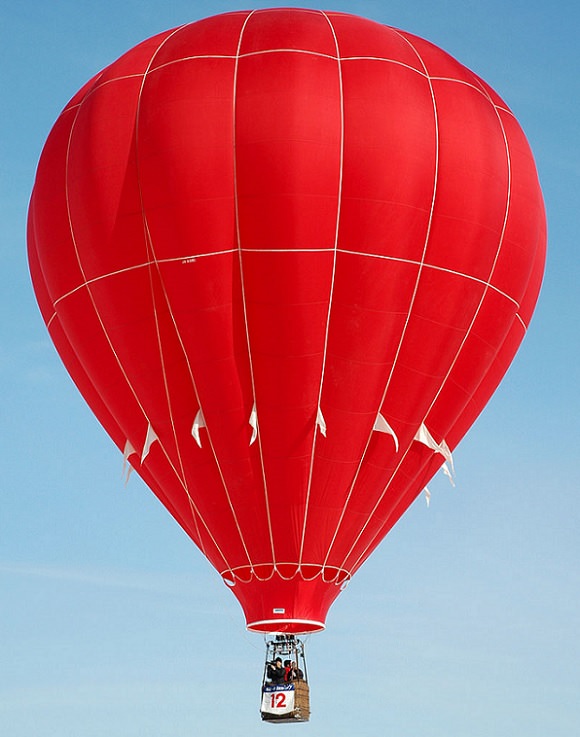 (By Kropsoq, Wikimedia Commons)
11. Motorbike Hot Air Balloon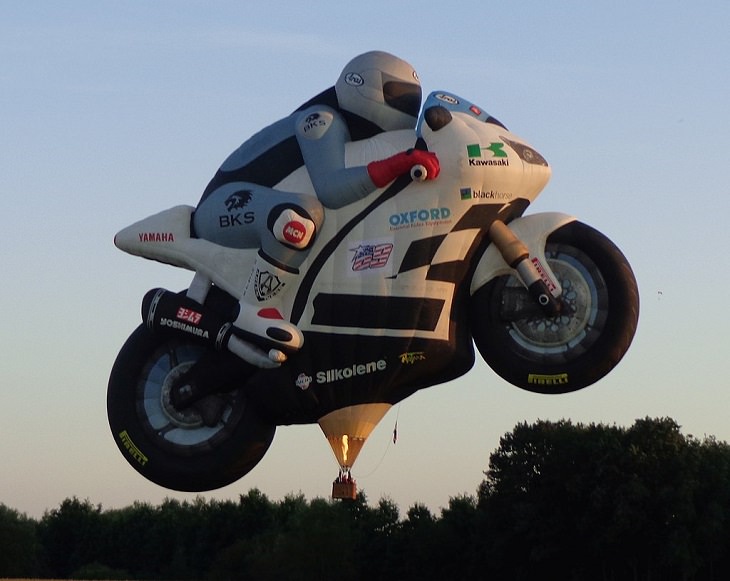 (By HenkvD, Wikimedia Commons)
12. Dog design Hot Air Balloon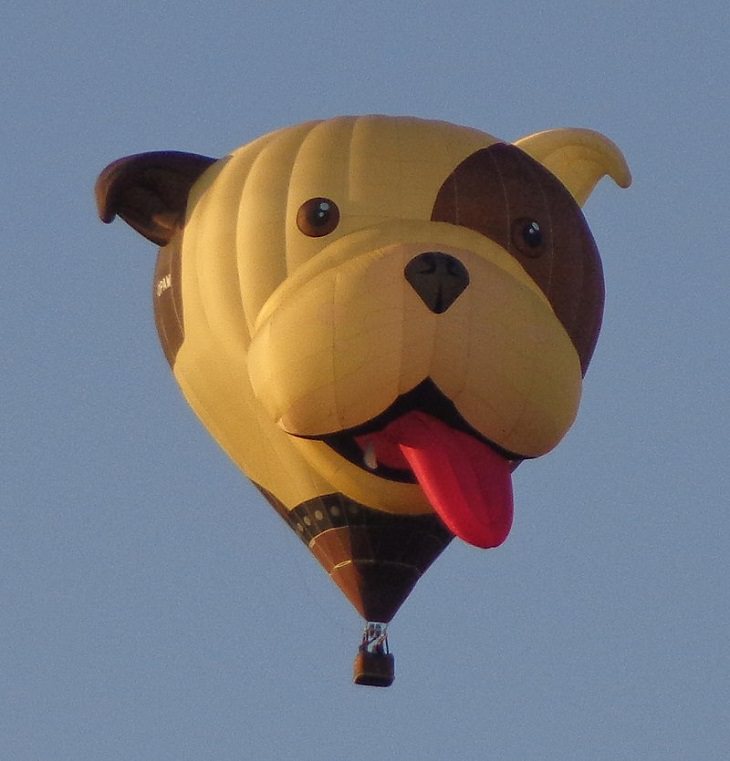 (By HenkvD, Wikimedia Commons)
13. Different type of Design for a Hot Air Balloon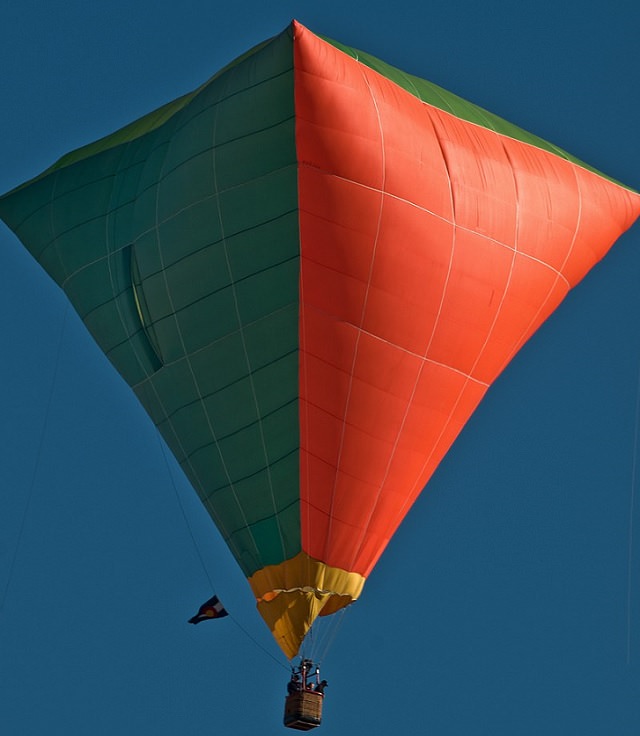 (By Dorian Wallender, Wikimedia Commons)
14. Smurf Hot Air Balloon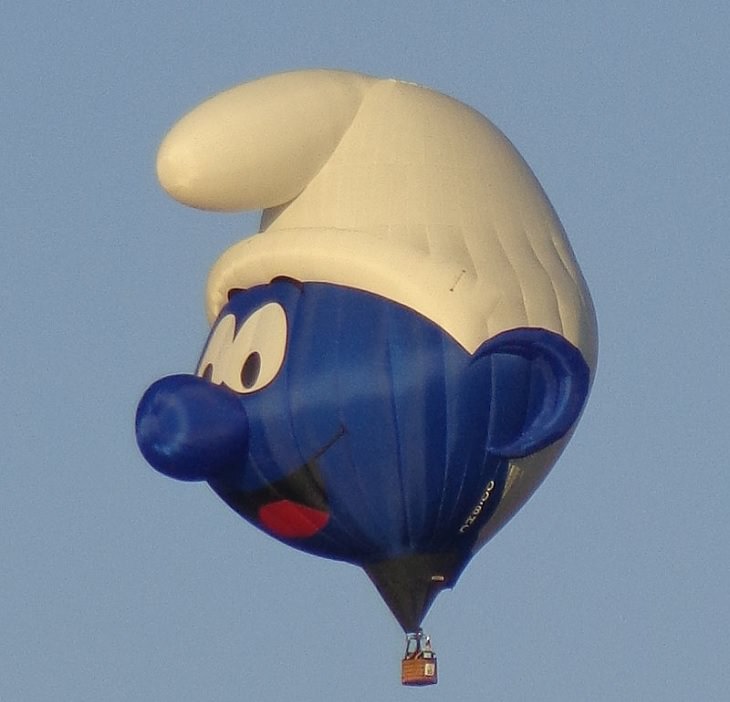 (By HenkvD, Wikimedia Commons)
15. Cartoon Hot Air Balloon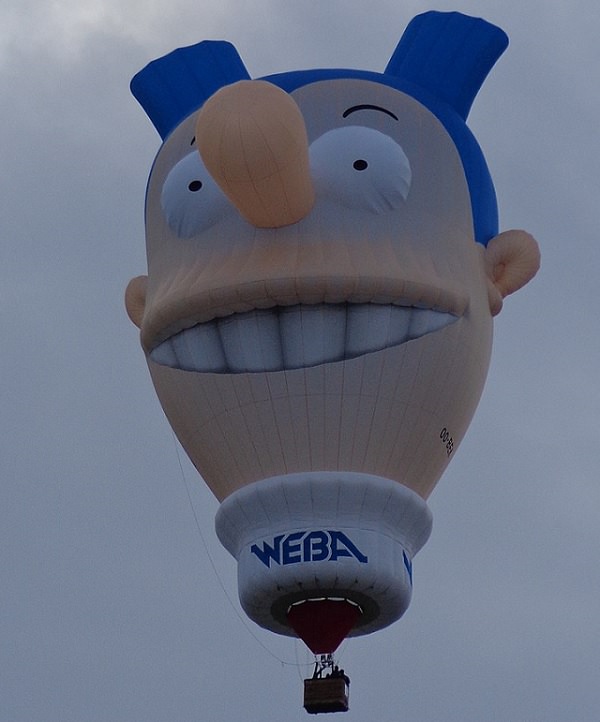 (By HenkvD, Wikimedia Commons)
16. Strawberry Hot Air Balloon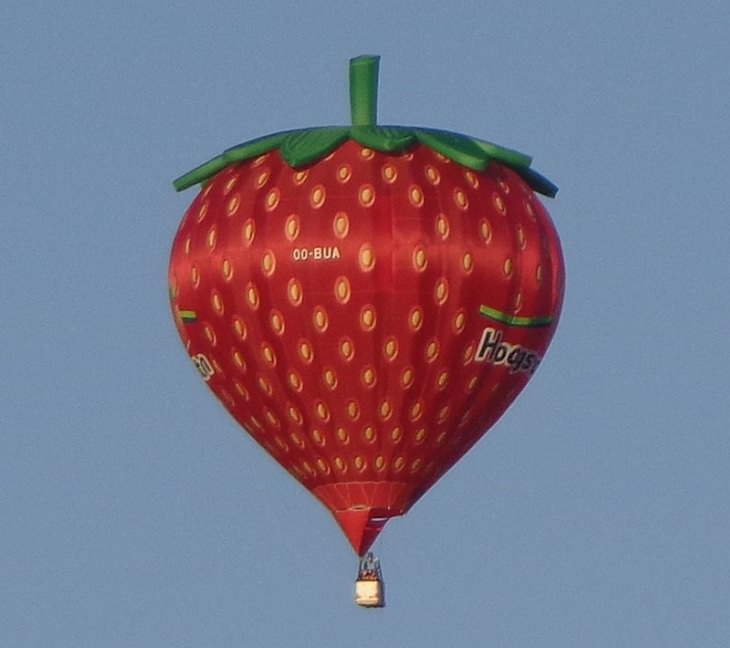 (By HenkvD, Wikimedia Commons)
17. Russian Doll Hot Air Balloon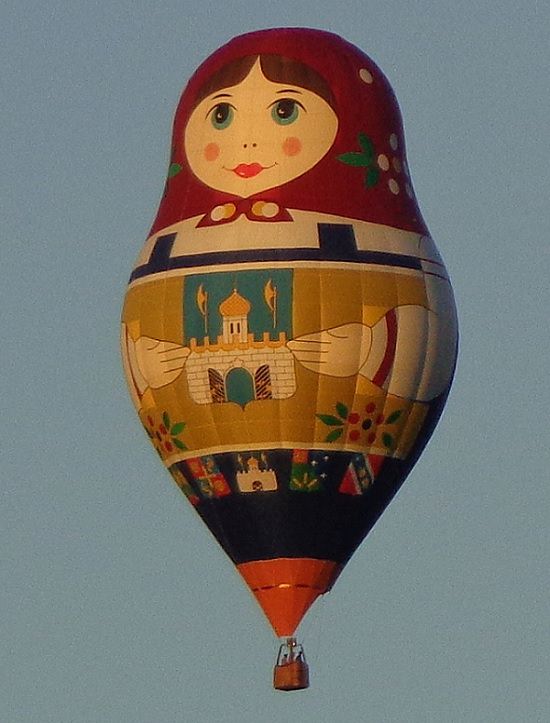 (By HenkvD, Wikimedia Commons)
18. Balloon Babette (PH-BAB) on Ballonfiesta Barneveld 2019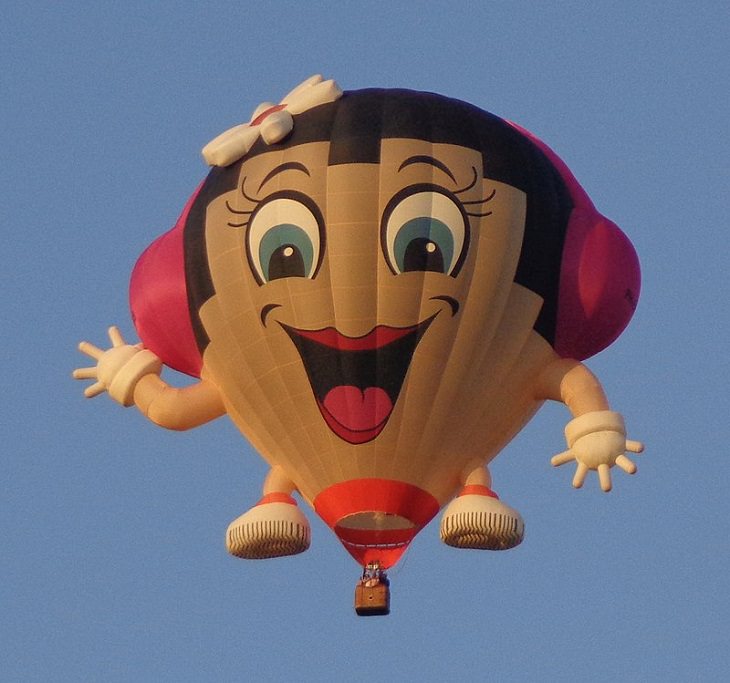 (By HenkvD, Wikimedia Commons)
19. Höfte Ballooning Hengevelde 2011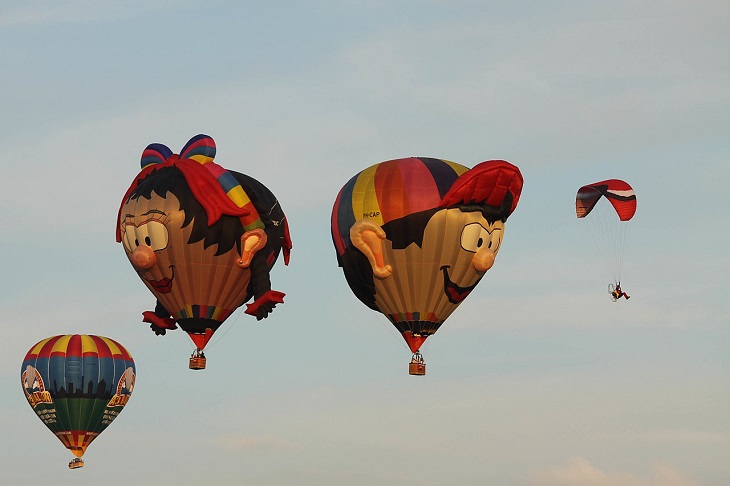 (By Jan Hetebrij, Wikimedia Commons)
20. Fish Hot Air Balloon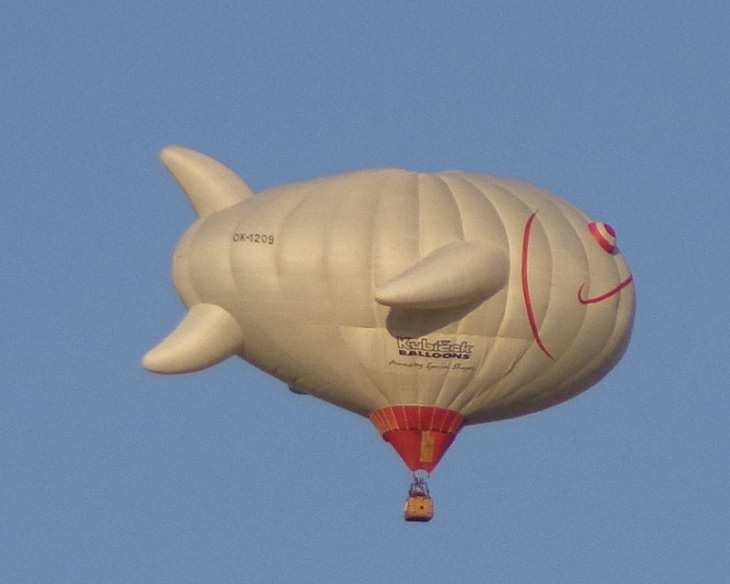 (By HenkvD, Wikimedia Commons)
21. Nightglow (hot air balloons) at Kieler Woche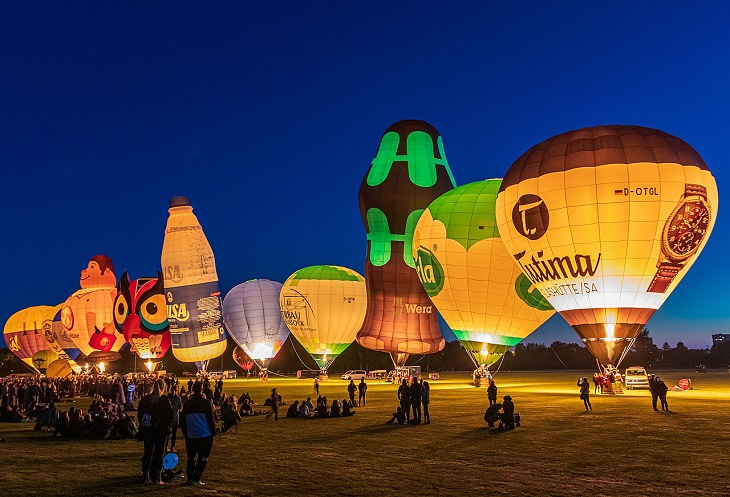 (By Matthias Süßen, Wikimedia Commons)
22. Hot air balloon glow Photo taken at the Ashland, Ohio Balloonfest, 2005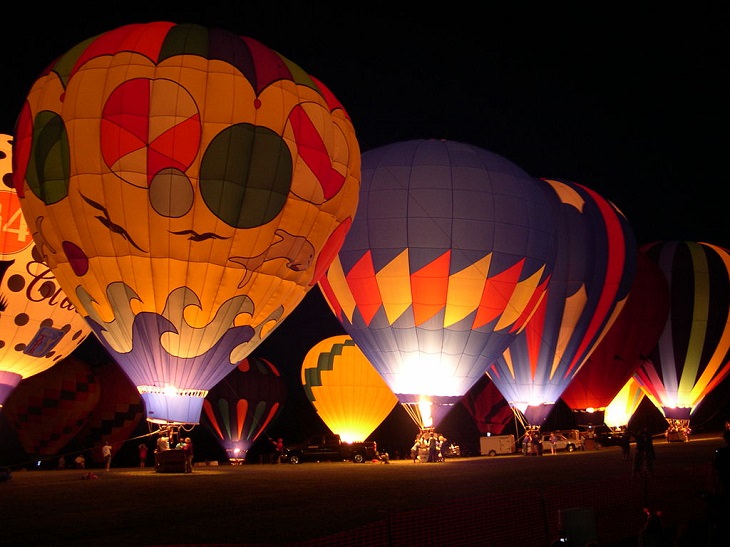 23. Balloon glow with Fireworks. Niigata, Japan, 2006 Ojiya Balloon Festival, Night Event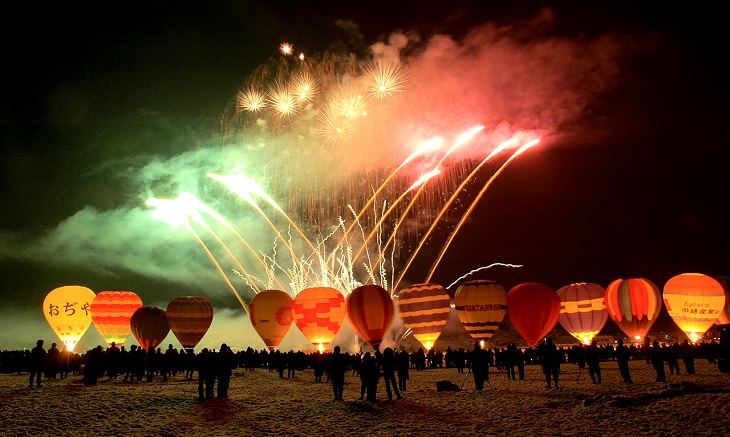 (By Kropsoq, Wikimedia Commons)
24. Ballonfiësta Barneveld, The Netherlands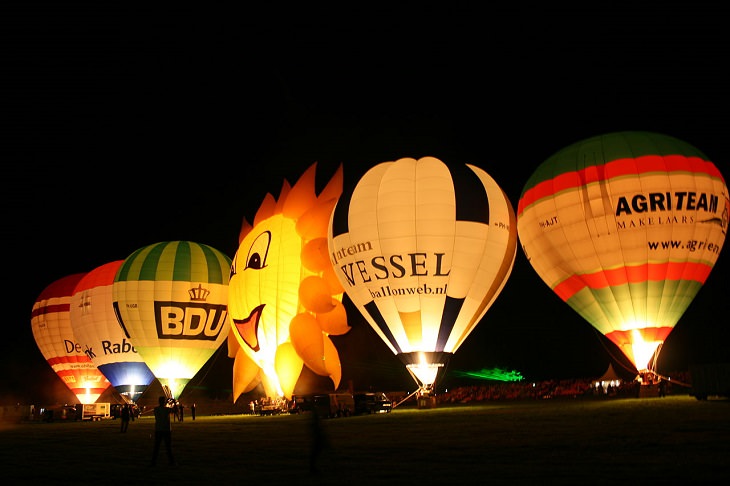 (By Willem ter Haar, Wikimedia Commons)
25. Chester County, PA, USA Balloon Festival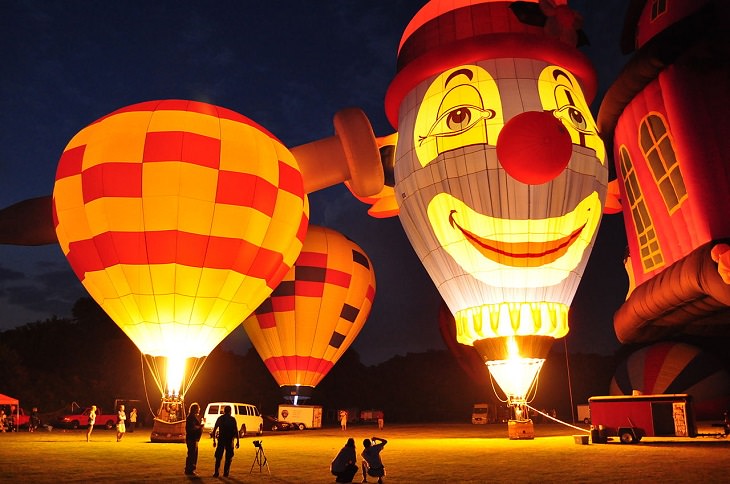 (By Winfree, Wikimedia Commons)
26. Hot air balloon festival in Leon, Guanajuato, Mexico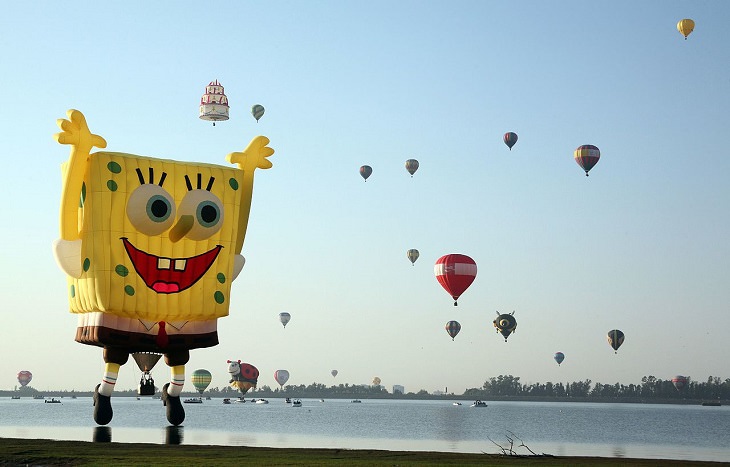 (By Tomas Castelazo, Wikimedia Commons)
27. Canberra Balloon Fiesta 2006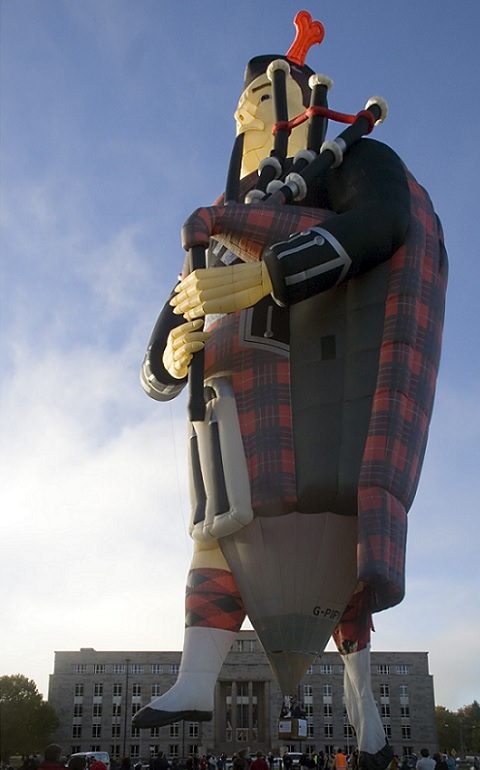 (By Ruth Ellison, Wikimedia Commons)
28. Bumblebees at Canberra Balloon Fiesta 2006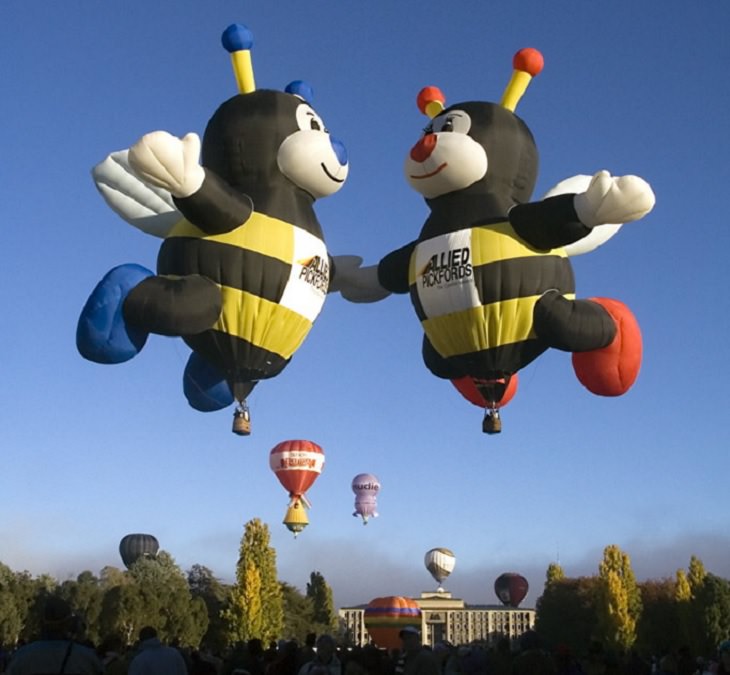 (By Ruth Ellison, Wikimedia Commons)
29. Great Pershing Balloon Derby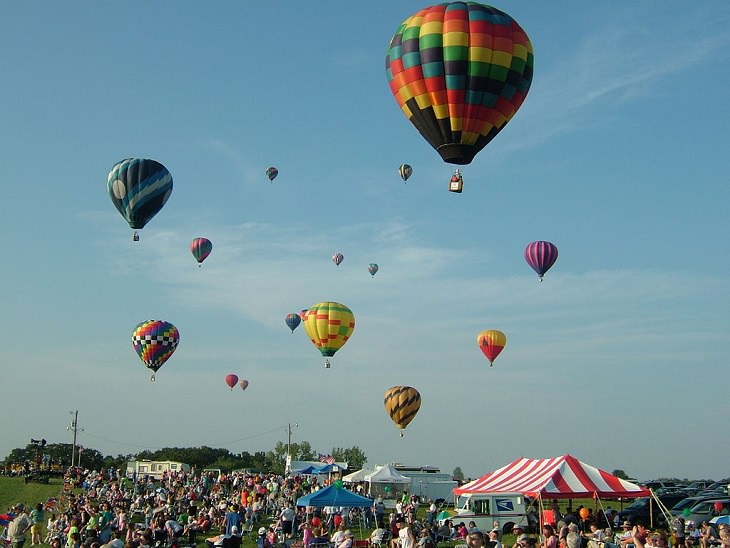 30. Hot air balloons entered in Saga International Balloon Fiesta 2004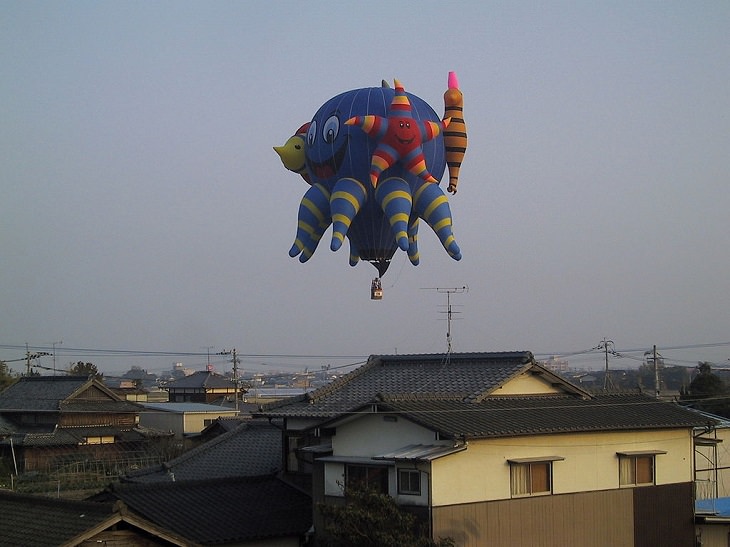 (By Ozizo, Wikimedia Commons)
31. Four hot-air balloons, including "the world's largest refueling attendant" (far left) and "the world's largest carpenter" (second balloon from left) at the Barnstorfer Balloon Festival 2019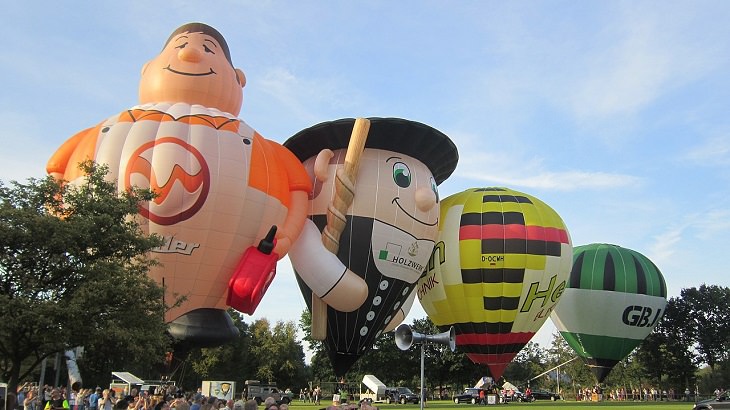 (By Corradox, Wikimedia Commons)
32. Novelty hot air balloon resembling the Abbey of Saint Gall - Kubicek Balloons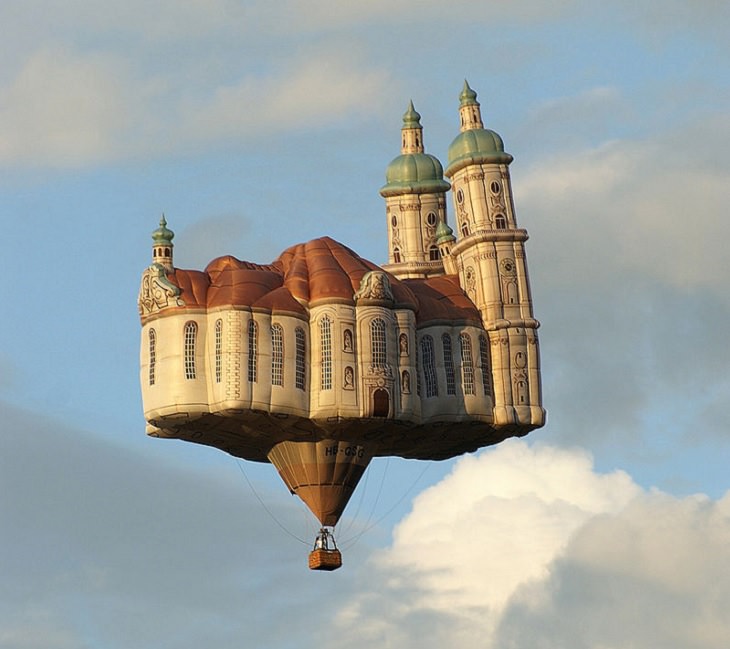 (By Böhringer Friedrich, Wikimedia Commons)
33. Bristol International Balloon Fiesta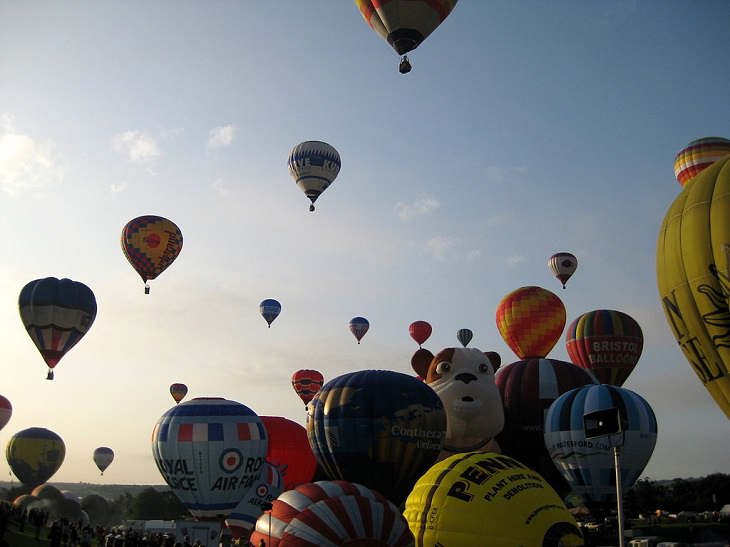 (By NotFromUtrecht, Wikimedia Commons)
34. New 2017 Cameron Hot Air Balloon in flight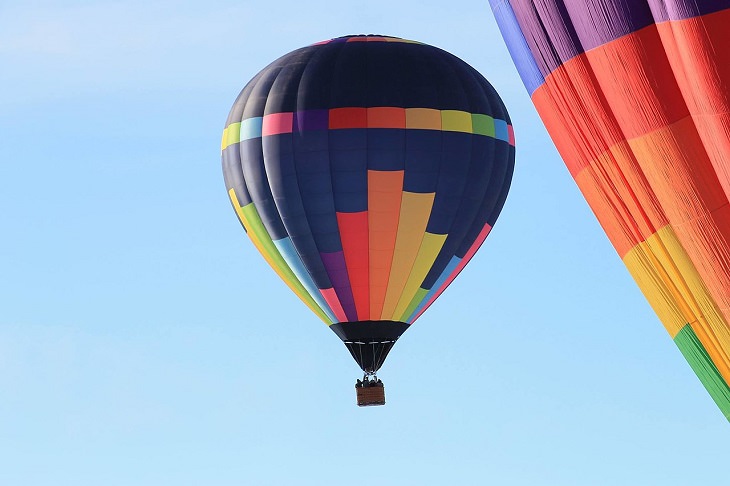 (By EliavCohen303, Wikimedia Commons)