Can anyone argue that the 20th century may have been the most momentous and incredible century in recorded history? Some historians may argue this point, but I for one cannot imagine a century that changed the world more. At its beginning, the car was a new invention, and electricity was only starting to be used. By the end of it, people were using little computers in their pocket to talk to electronic items in space, we have left Earth and landed on the moon, medicine has taken such huge steps it is almost unrecognizable.
The world was rocked by two world wars, the worst wars we ever witnessed, and we learned and grew, invented new social orders and have progressed so far with technology, so much more than any century before it. This fascinating series of photos will give us a look at some of the moments this epic century has gone through.
1. A few minutes after the atomic bomb "Fat Man" was dropped on the Japanese city of Nagasaki, 1945.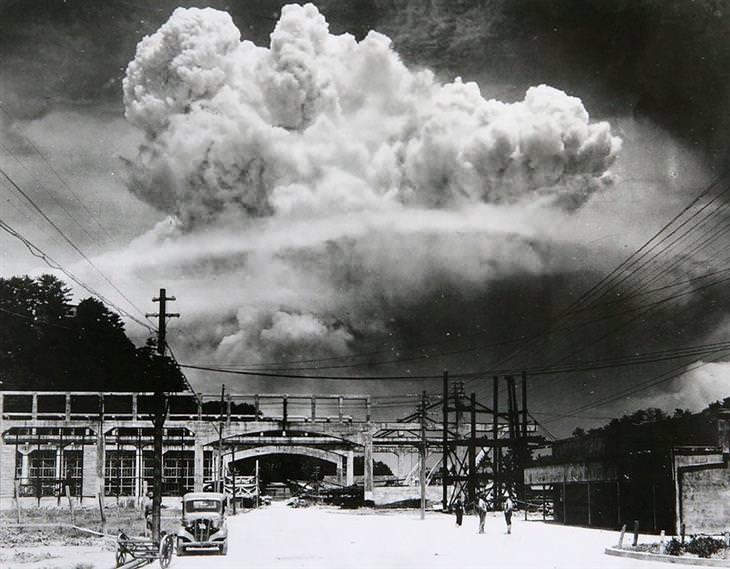 2. The coronation of the Central-Africa Republic, Jean-Bédel Bokassa, 1977.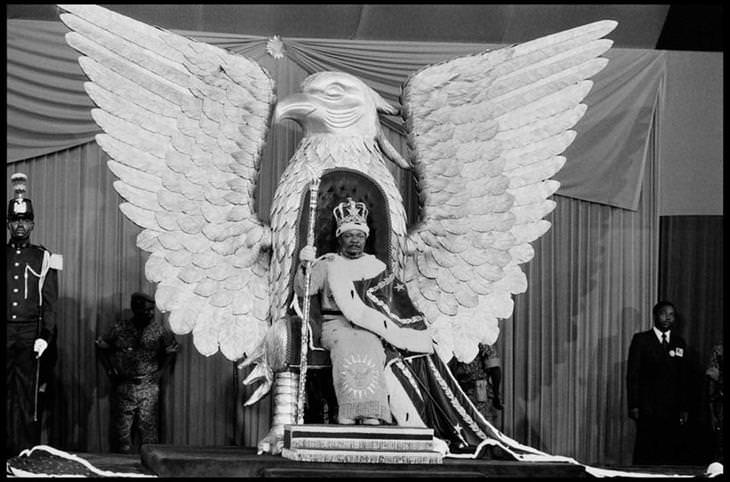 3. 2 British warships and 2 Austro-Hungarian Battleships anchored in Turkey, 1914.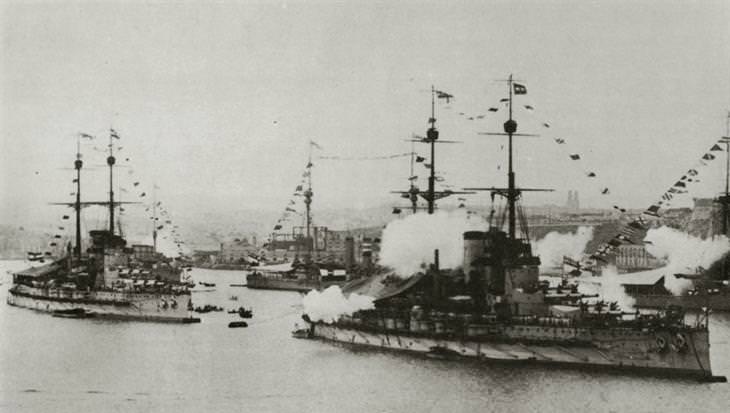 4. Tandem-bikes used to make enough energy to operate a light radio station, 1917.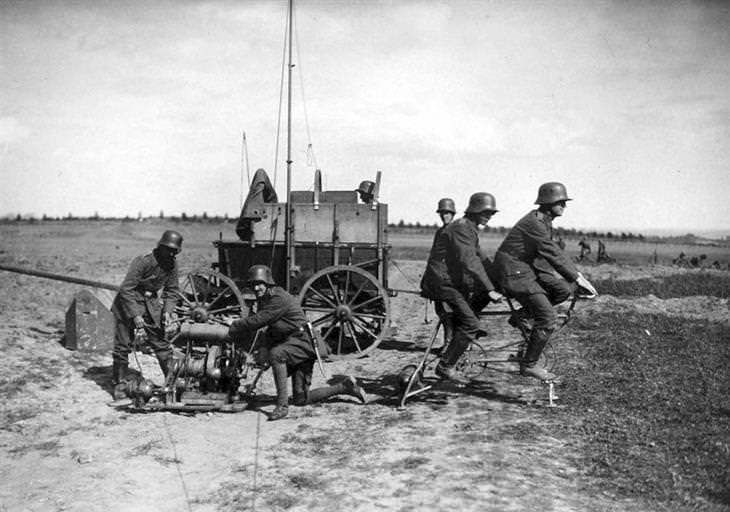 5. A marine, First Private Delton Gunderson, checking the area following Operation Virginia, 1966.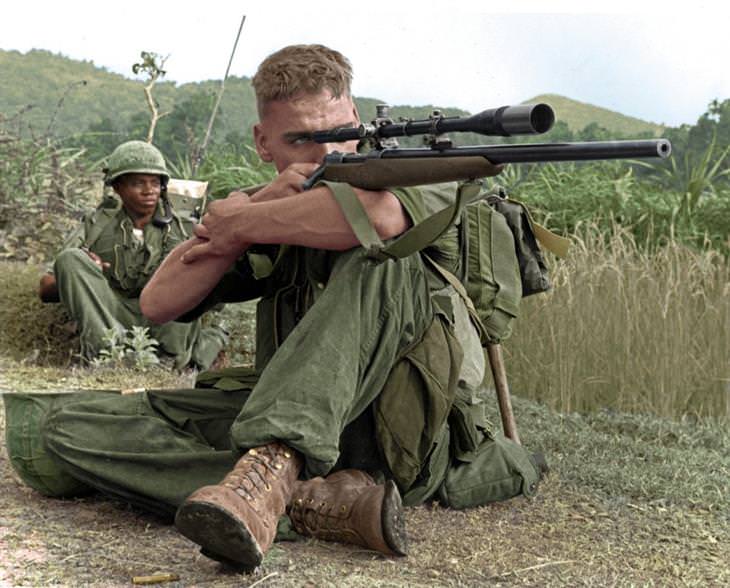 6. The battleship HMS How passing Egyptian forces in the Suez Canal, during WW2, 1944.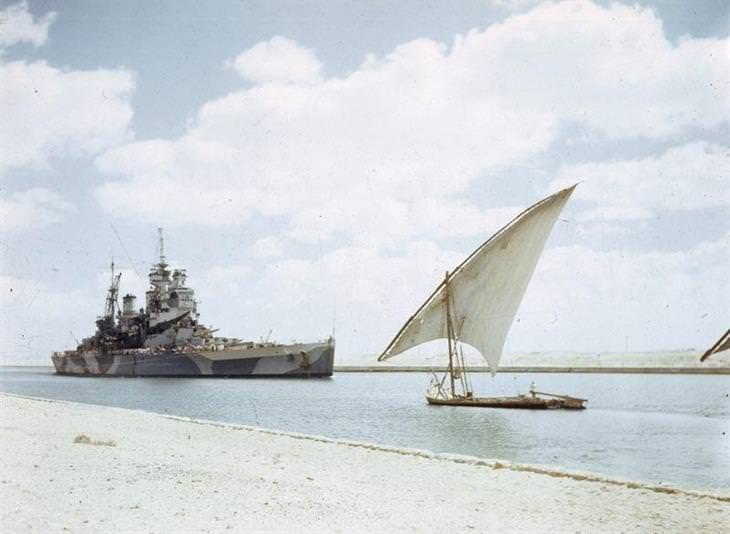 7. A rescue worker holding a cat among the ruins of a street in London following a V-1 attack, 1945.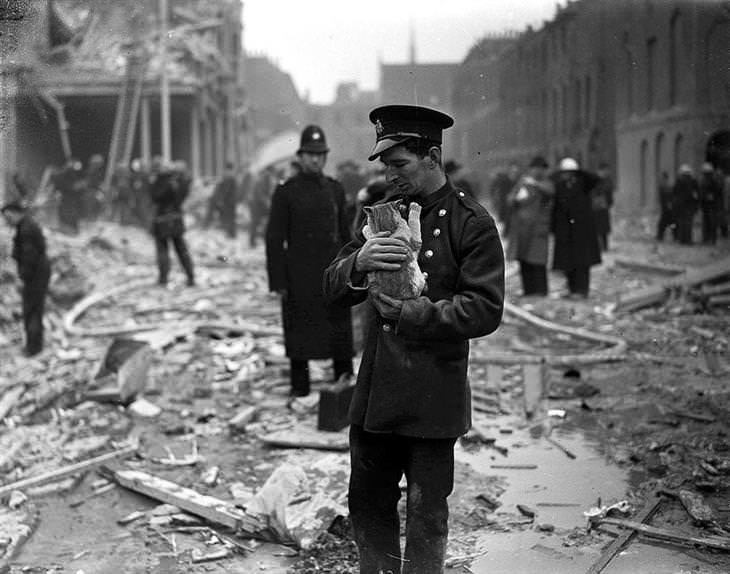 8. The airship Hindenburg watches over the Berlin Olympic Stadium during the 1936 Olympics.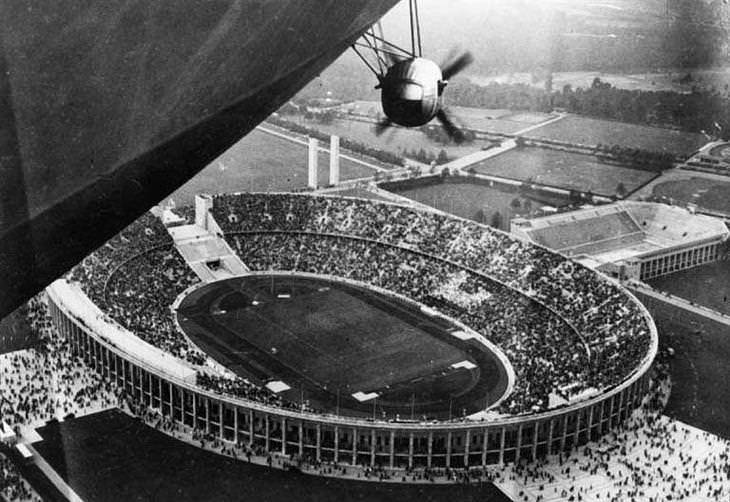 9. Times Square, 1945.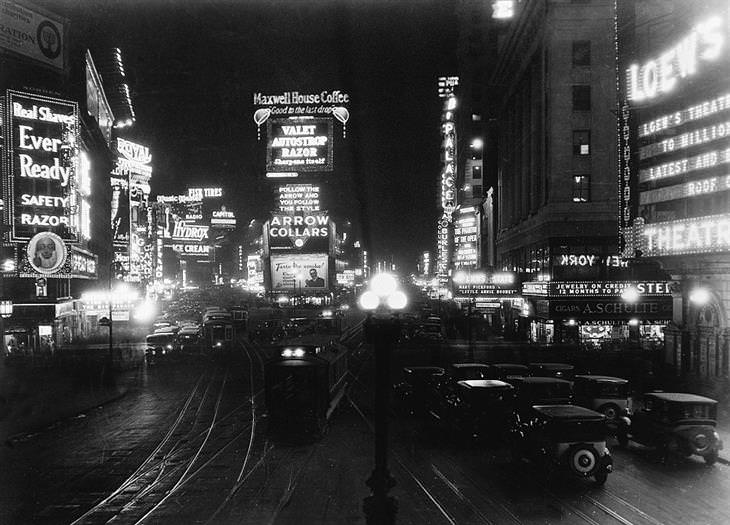 10. Albert Einstein, holding the Nobel Prize for Physics, meets the famous poet Rabindranath Tagore, who won the Nobel Prize for Literature, 1930.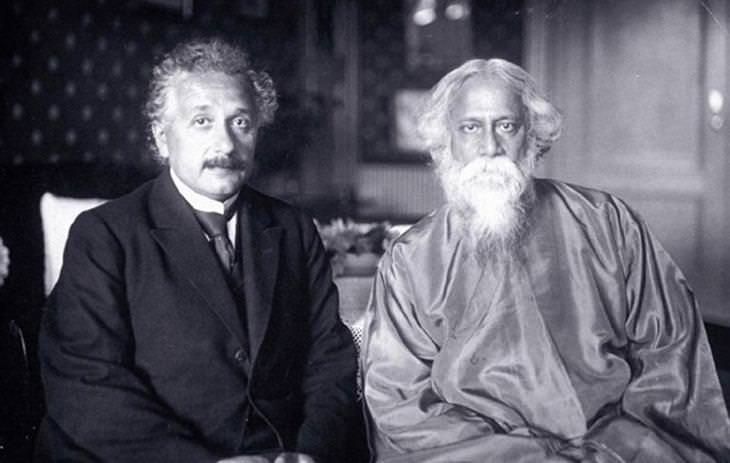 11. Muhammad Ali runs next to Queen Elizabeth's horse carriage, London, 1963.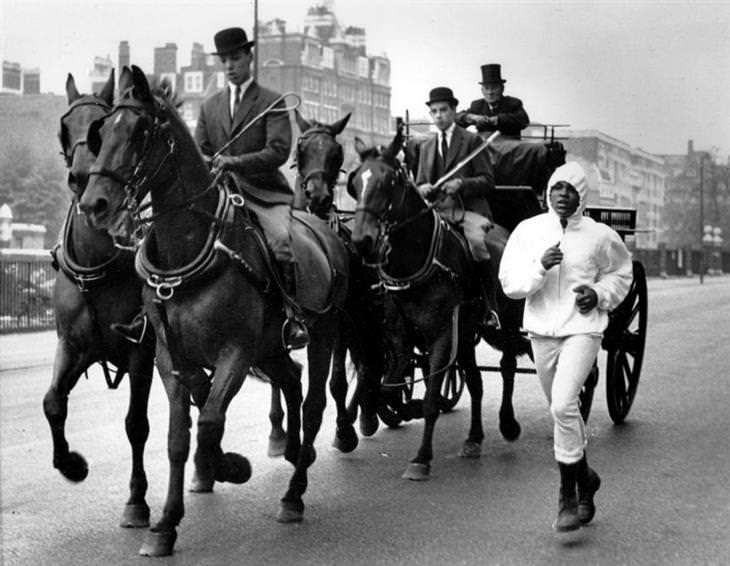 12. A photo of New York during the infamous power break of 1977.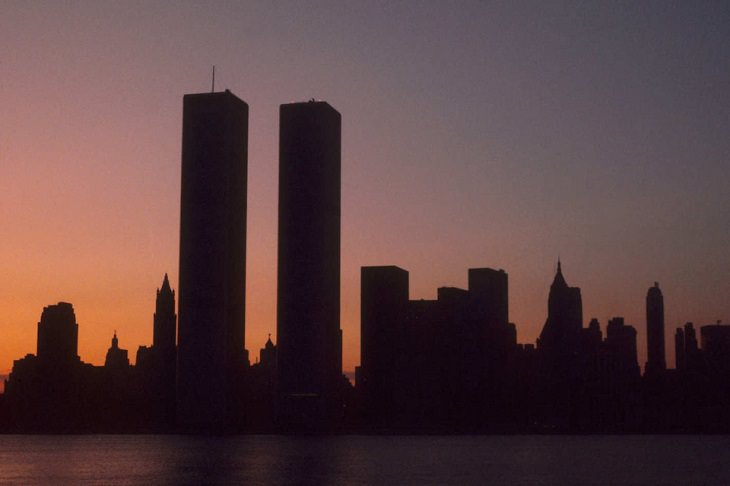 13. Hooverville - A shanty town made following the great depression, Central Park, NYC, 1932.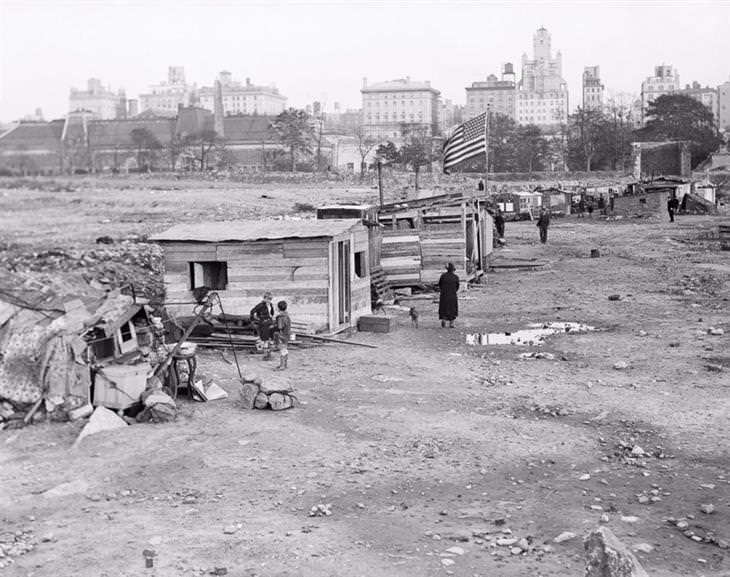 14. Women protesting the order to wear Hijabs following the Iranian revolution, 1979.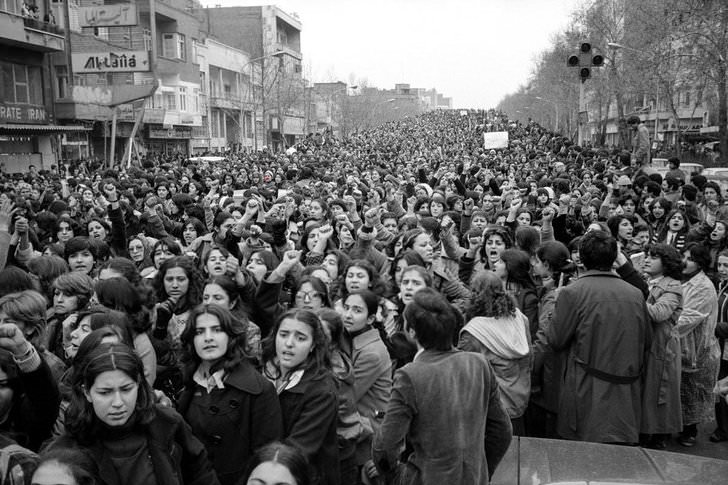 15. Shooting practice by German forces, 1935.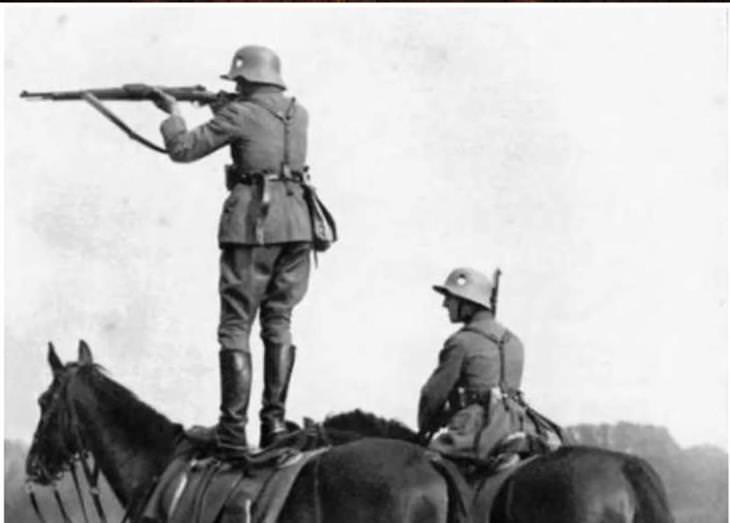 16. British forces light up the sky during an aerial exercise over Gibraltar, 1942.