There are many of us that enjoy a good book, but hardly any thought is ever given to bookends and what they look like. Tokyo-based designer, Monde, is not like everyone else. He's found a way to use bookends as tools for transporting bookworms to another world. He has called his project "bookshelf dioramas", referencing the fact that he turned bookends into miniature models. Take a look at this glorious art project: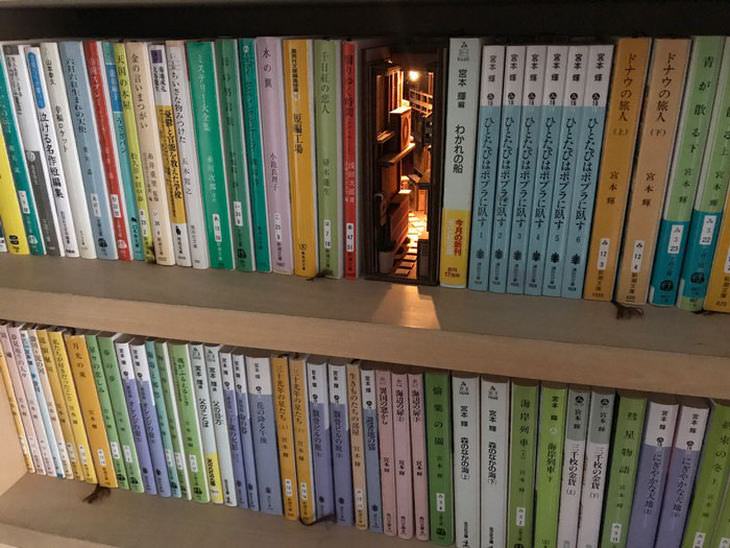 Monde first introduced his dioramas at Design Festa, an international design show.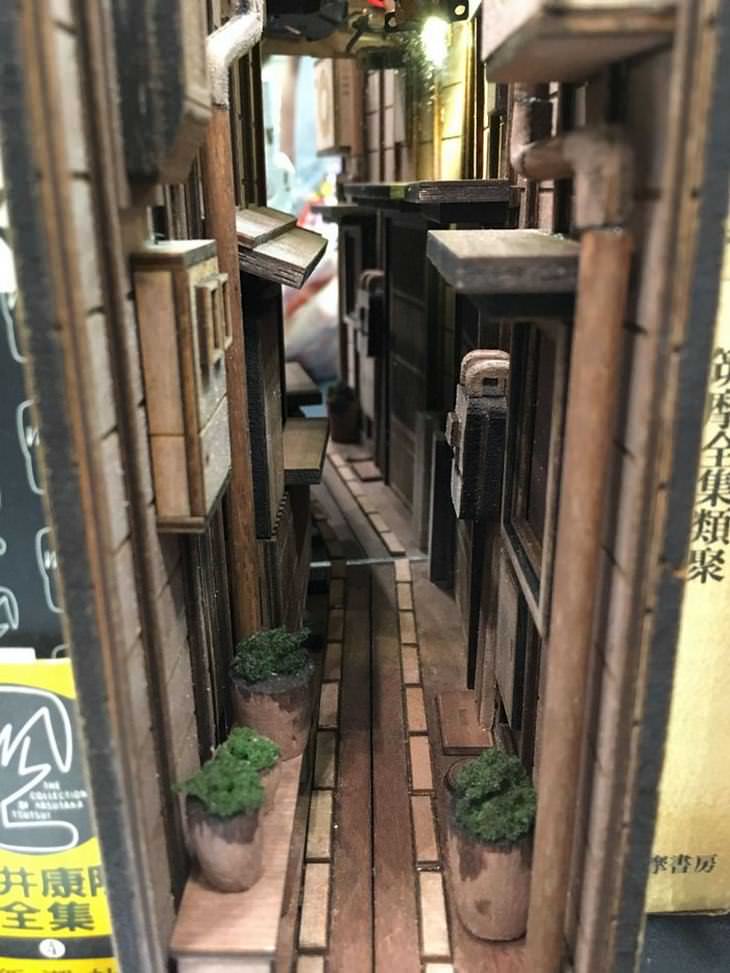 This wooden model can fit snugly between two paperbacks and even has its own lights.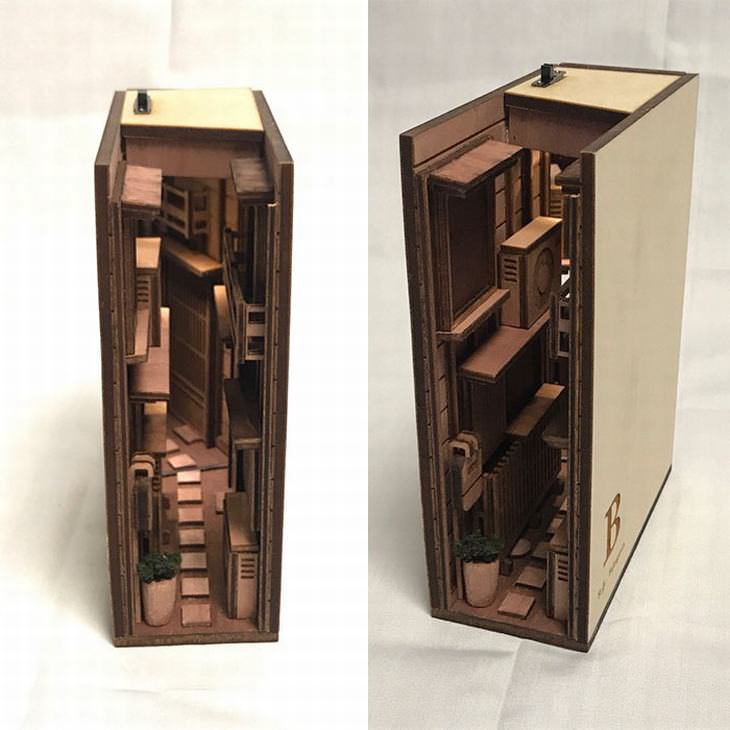 These beautiful bookends are the culmination of many attempts and much effort by Monde to realize his vision.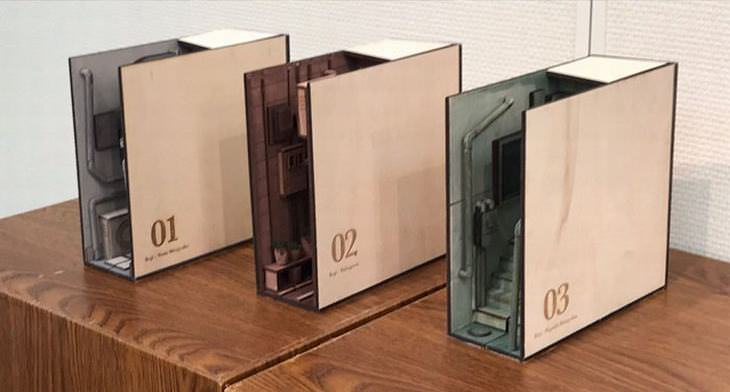 His inspiration came from Tokyo, thinking that it would be interesting to depict its alleyways in the gaps between the books themselves.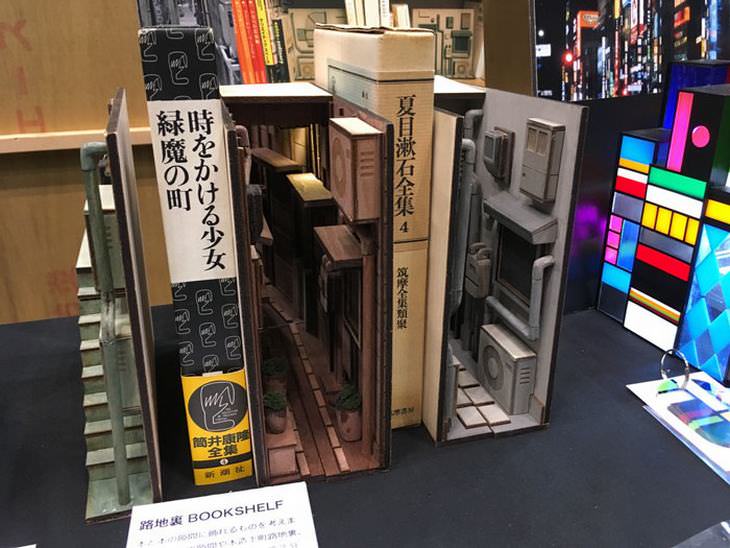 Yet another bookend inspired by the urban landscape of Tokyo.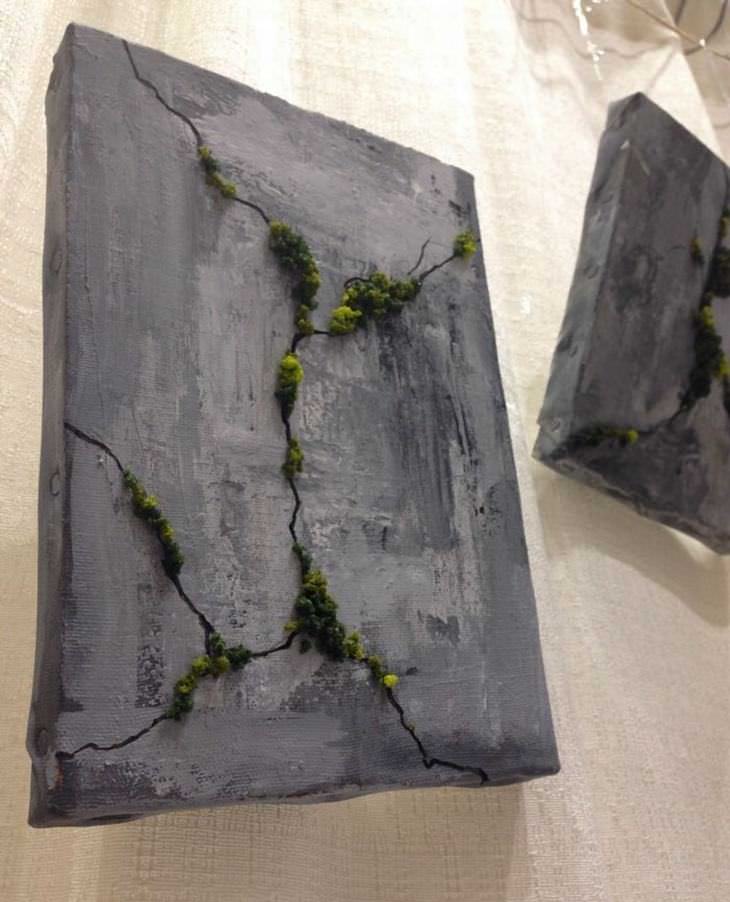 These bookends go at either end of a row of books and depict street scenes from Tokyo.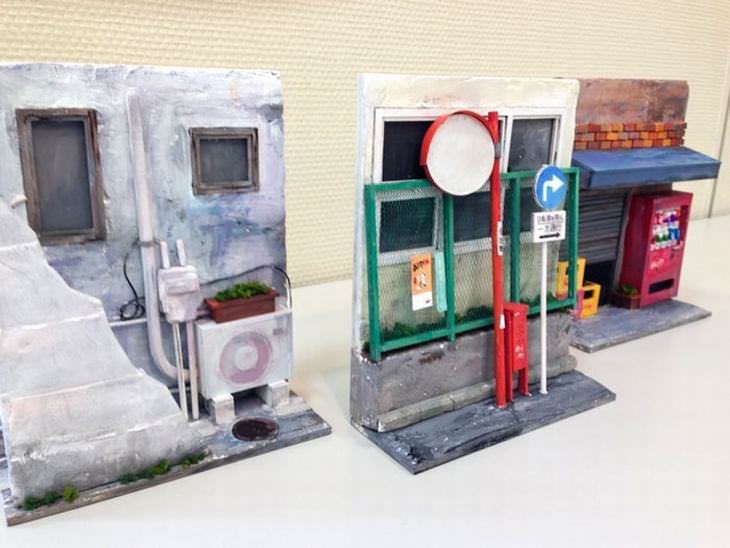 "It (the aforementioned Design Festa) was the first time that the work had echoed so far. I made a thing that I would like to make in a small way, not only in Japan, but also for people overseas such as the United Kingdom, the United States, and Canada," Monde said about his creations.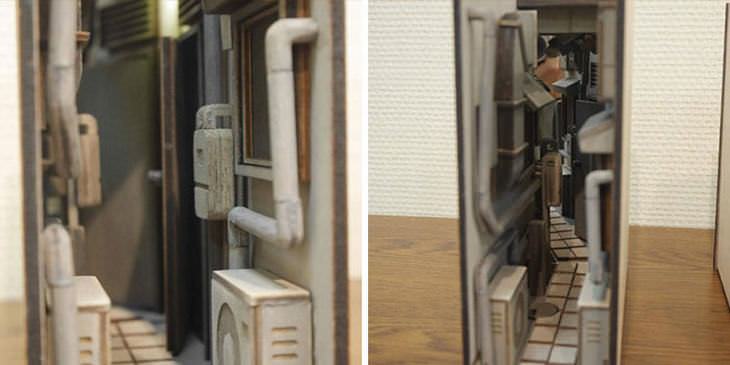 Monde also admitted being taken aback by the reaction to his project.