You may have had a particular project in mind for months, possibly years. And while you've got the tools, the vision, and the plan, the only thing missing is... your phone? As unusual as it may sound, your phone has plenty of access to design inspiration, calculators, color matching, money saving tips, organizational plans and so on - enabling you to start and complete your dream project. Below are seven apps that will come in handy.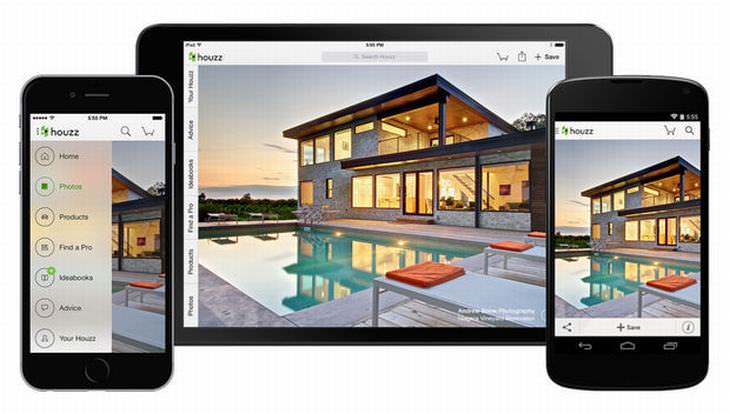 Need some inspiration? Look no further than Houzz, an app which enables you to join a community of more than 40 million homeowners, home design enthusiasts, and home-improvement professionals. Look through the millions of photos for design inspiration, or even connect with homeowners who have been through the process themselves. You can search through the app's index for any questions that you may have and scroll through their many examples.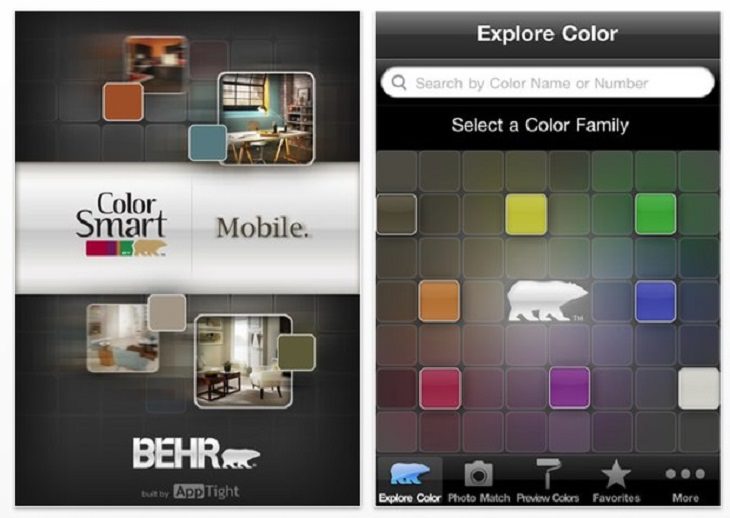 Need to pick the perfect shade for your bedroom? This app will allow you to search through options on the go. You can upload a photo to color match, then share your DIY successes with family members or friends, and preview a color in various rooms. Once you've selected your favorite shade, you can order the hue directly through the app, picking it up from your closest retailer.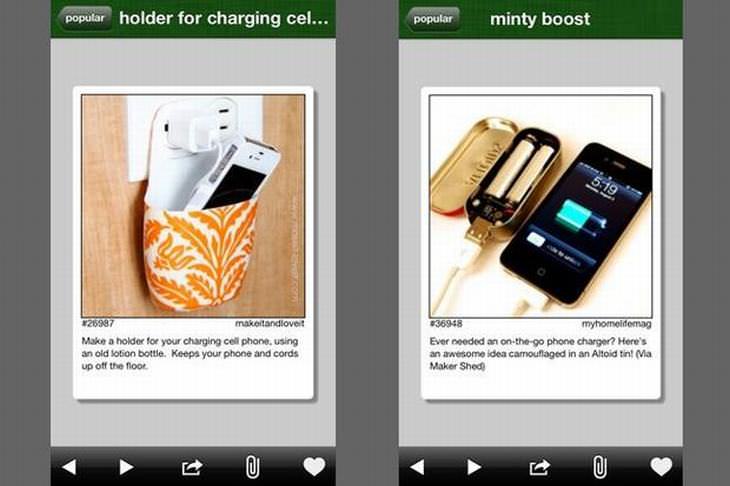 This app is similar to Pinterest, only it solely focuses on crafts. In this app you will see a curated photo gallery that offers endless inspiration and how-tos for your next project all selected by their editors, giving users the best experience possible. Through the app, you can create your own page of all of your favorite ideas. You can also see how many people tried the project and check out tips for the best results.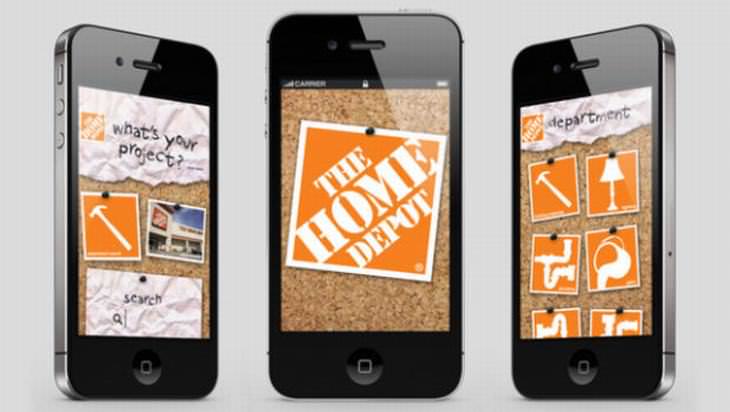 This app covers all the bases, from gift cards to product reviews. You will enjoy shopping for appliances, power tools, concrete, furniture and more through this app with their buy now, pick up in the store option. If you use voice recognition, you can all tell the app what you need, adding it to your shopping list. Shoppers can also scan the barcode of a product you need to replace and add that to the list as well.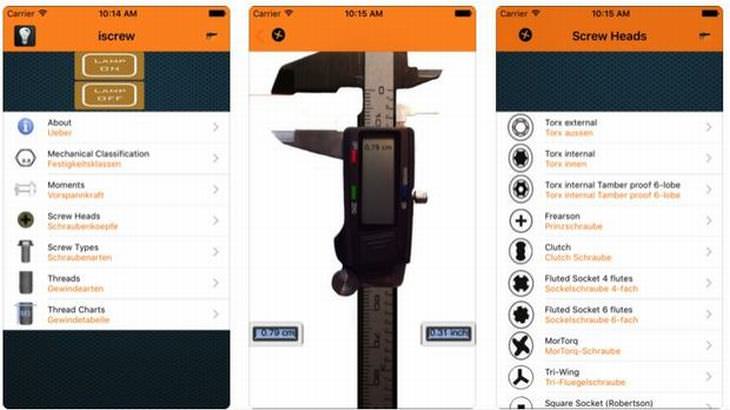 Unsure what the difference between a Masonry Screw and a Decing Screw is, or when to use them? iScrew will help you identify which screws, bolts, or fasteners you need for your projects, enabling you to nail (pun intended) your next project.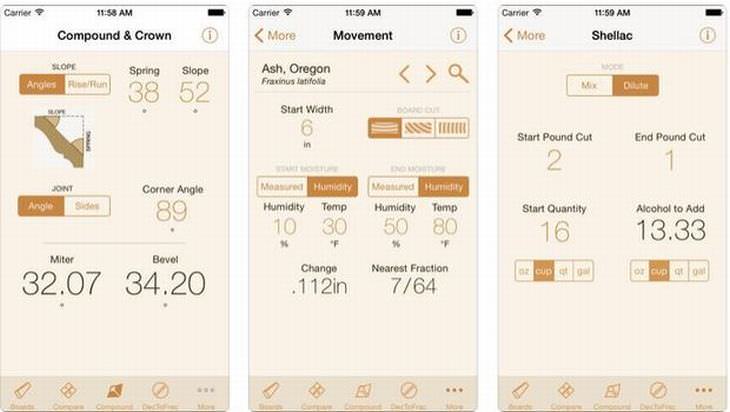 This app is certainly worth looking into. It allows you to compare different types of wood and decide which one suits your needs best. It allows users to compare hundreds of species of wood, giving you access to the board-foot calculator to price your wood and test the squareness, so you can achieve the perfect right angle.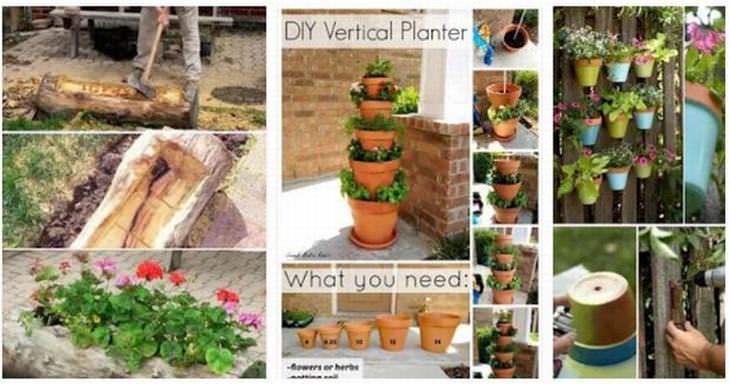 With this app, you can turn your backyard into the garden of your dreams. DIY Garden Ideas will provide you with plenty of inspiration for vegetable gardens, herb gardens, lawn decor, garden storage and more. It enables you to save your top project picks for later, and when you are ready, it will provide you with step by step instructions for a flawless execution.