Like to play in the snow? And what about solving mazes? If you answered these two questions with a yes, then we have just the place for you - Snowlandia Snow Park in the Polish resort of Zakopane. Locals and tourists flock to the park these days to enter the largest snow maze in the world, over 2,500 square meters. It's definitely not something you see every day and we invite you to view pictures of this new and impressive labyrinth, and find out more about the experience it offers to anyone brave enough to enter it…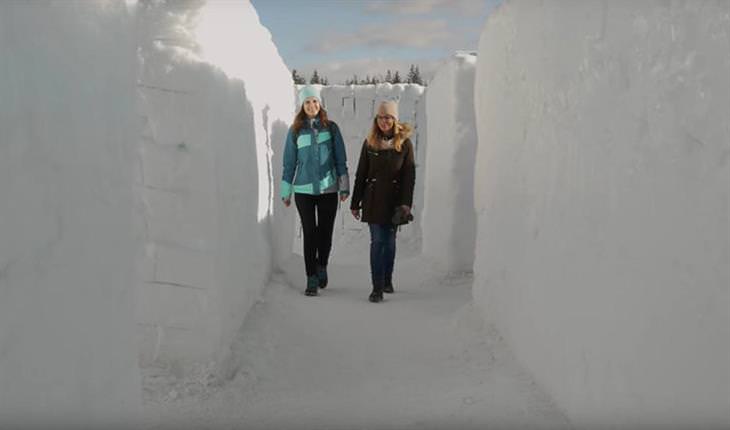 Make sure to bring along a warm coat and a compass, because once you get into this maze it'll take you a long time to get out of it!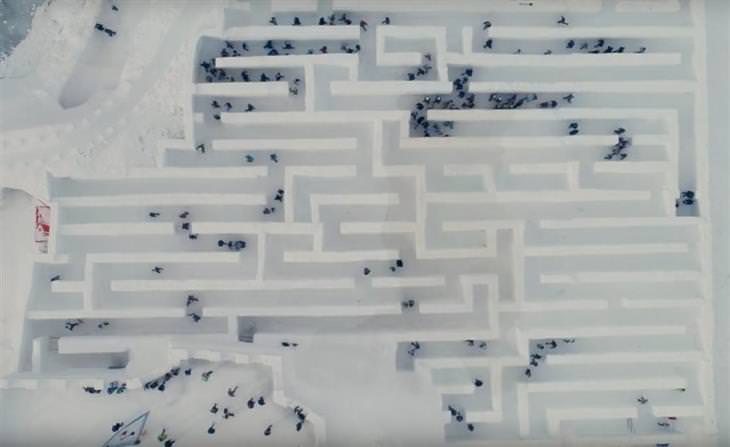 Inside the maze, you'll be surrounded by 2-meter tall walls made of snow and ice. Looking at it, it seems like a really simple maze, but adults and children alike get lost in it for hours.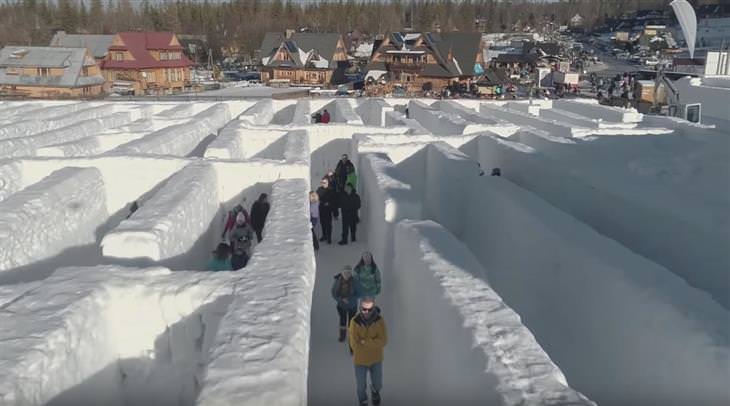 Many people find themselves forming friendships with strangers in order to try to escape the maze together, so it is also a great activity for meeting new people. Dealing with the maze will certainly improve your sense of direction!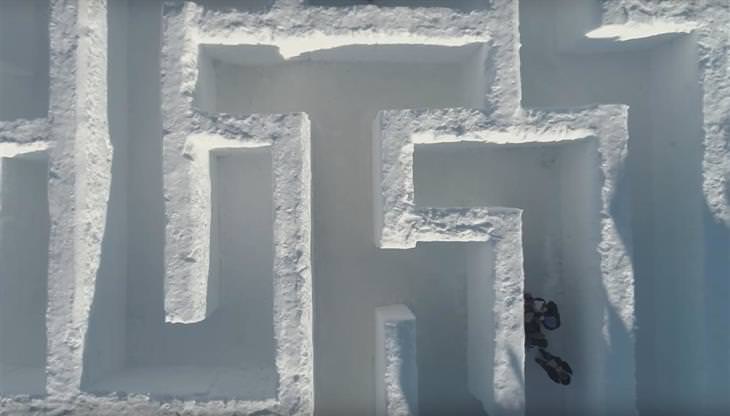 There are quite a few routes that lead to a dead end in this maze, which people often reach much more than once. It may be frustrating, but it is also very challenging!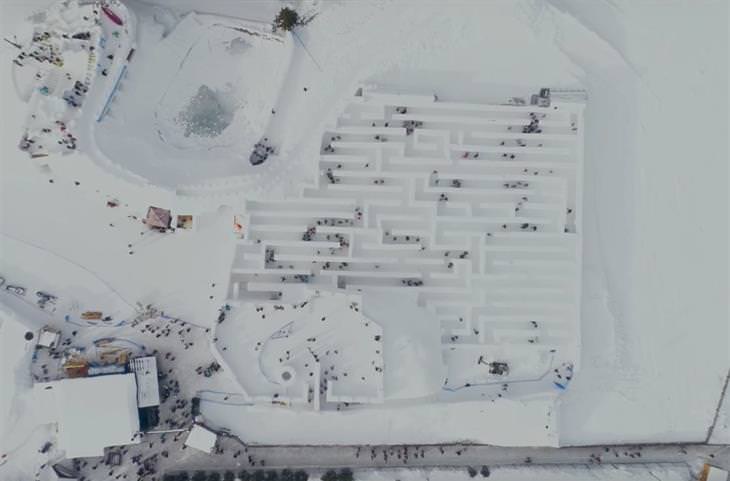 Much of the fun in the maze is getting lost. The more you lose your patience and experience great frustration within the maze, the more pride you'll have in successfully completing it. You may even want to try it again.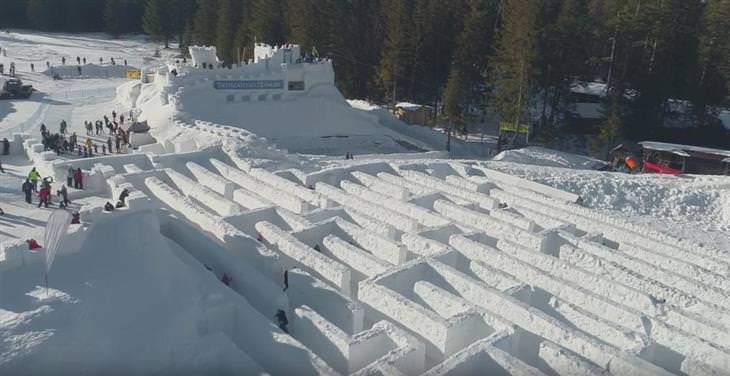 Apart from this wonderful attraction, the snow park in Zakopane also has a huge snow castle, and children and adults alike enjoy the sight of snow sculptures, as well as sculpting in the snow themselves.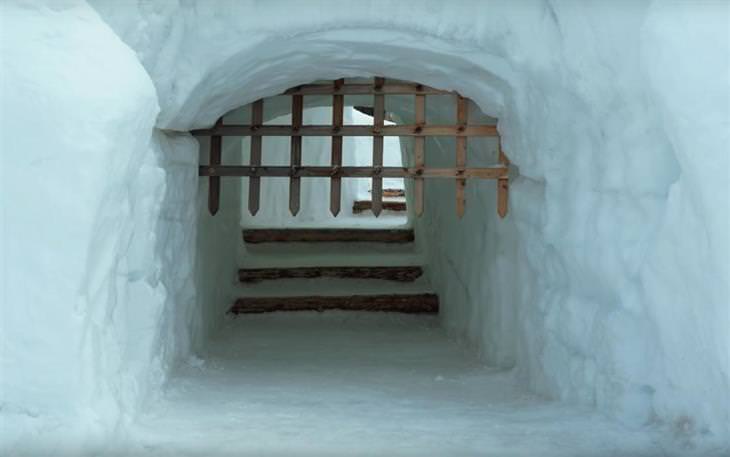 If you plan to fly to the area to experience this huge snow maze, you can prepare for it in advance and for the rest of the activities awaiting you at Snowlandia Park in Zakopane with the following video:
source: lifebuzz