Whatsapp is a popular messaging service with over a billion users. With the introduction of end-to-end encryption in 2016, WhatsApp has made sure that message details do not fall into the wrong hands. However, there are more steps that you can take to make your messages more secure. Here are 7 essential tips to keep in mind:
1. Manage WhatsApp Web effectively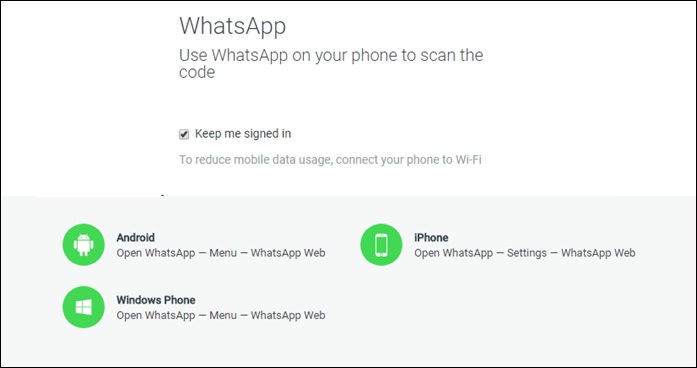 While the web version of WhatsApp has made reading and replying to messages easier, it also lets you access your messages even if your android is not in near sight. All that you need to do is log in once using the QR code. While this is convenient if you are using your own personal laptop or desktop to access Whatsapp, on a public computer, be sure to log out from all computers.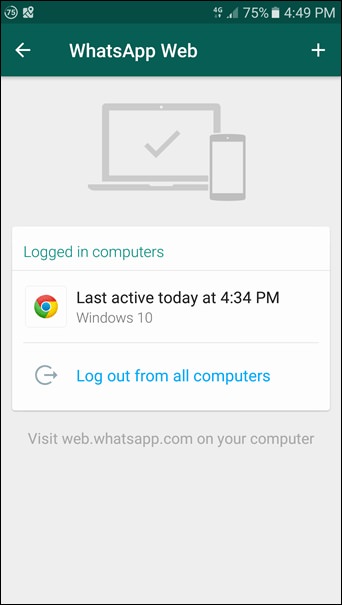 All you need to do is tap on it and all your existing WhatsApp web sessions will be terminated immediately. Also, be sure to keep an eye out for the persistent notification pop-ups each time a web version is activated.
2. Use two-factor verification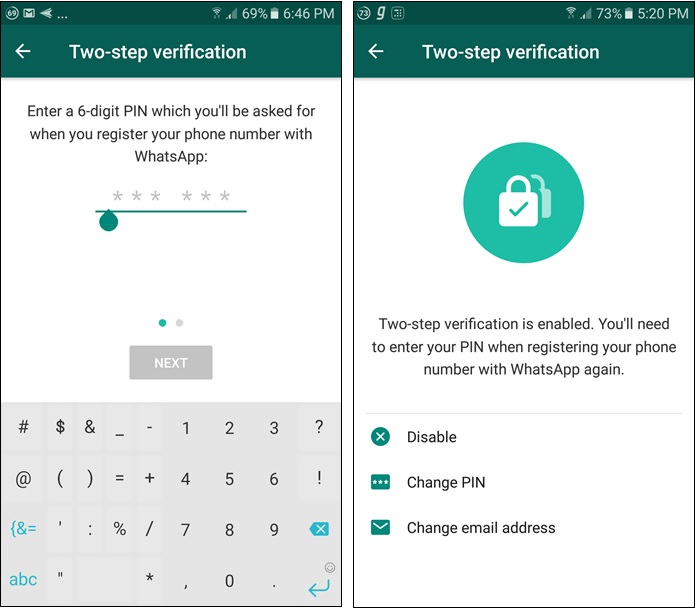 WhatsApp has adequate security, but only if using the two-factor authentication. SIM cloning is rather easy these days, so this method ensures that nobody else can set up your WhatsApp on their phone without knowing the secret 6-digit code. Settings can be accessed through Account > Two-Step Verification. Once enabled, any re-verification must be done with this number. As an additional measure, you can also set up an alternate email address which will send a link to your email once this authentication is disabled.
3. Restrict access to your profile pic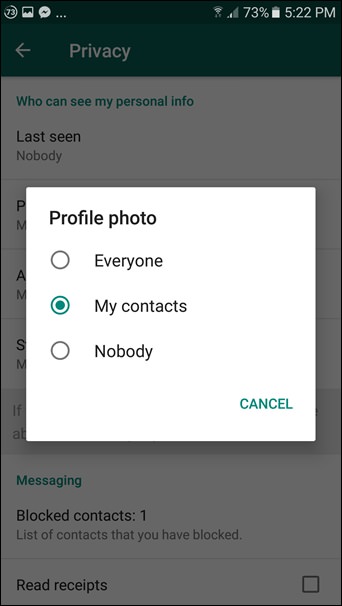 What made WhatsApp popular was the fact that anybody can be texted with just a contact number. Yet one thing you need to be aware of is that your profile picture can land in the wrong hands. But WhatsApp has a function that allows you to restrict who sees your profile picture. All you have to do is head over to Privacy and switch from the default Everybody to My Contacts. With this function, only contacts that you have saved will be able to see your profile picture. You can also opt for Nobody, should you wish to keep your profile picture completely hidden.
4. Hide photos from gallery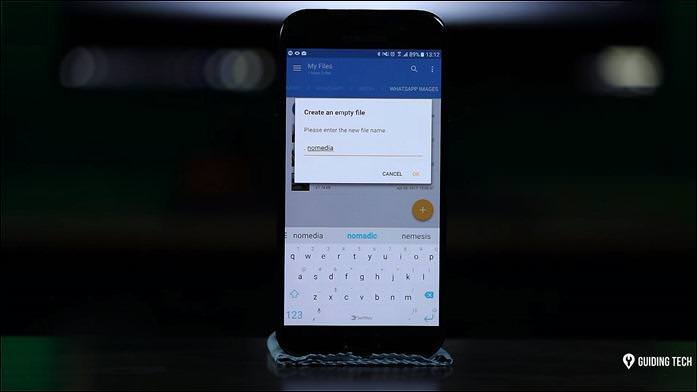 WhatsApp saves all media items sent to your phone automatically to your gallery. But, it is possible for WhatsApp media to be easily hidden from the gallery, keeping whatever was sent to you a secret. All you need to do is go to the WhatsApp image folder using the File Explorer and create a file called nomedia. Once you've rebooted your phone, all your WhatsApp media will be hidden. Alternatively, you can also download an app named Hide image, video of WhatsApp which hides the required folders.
5. Lock WhatsApp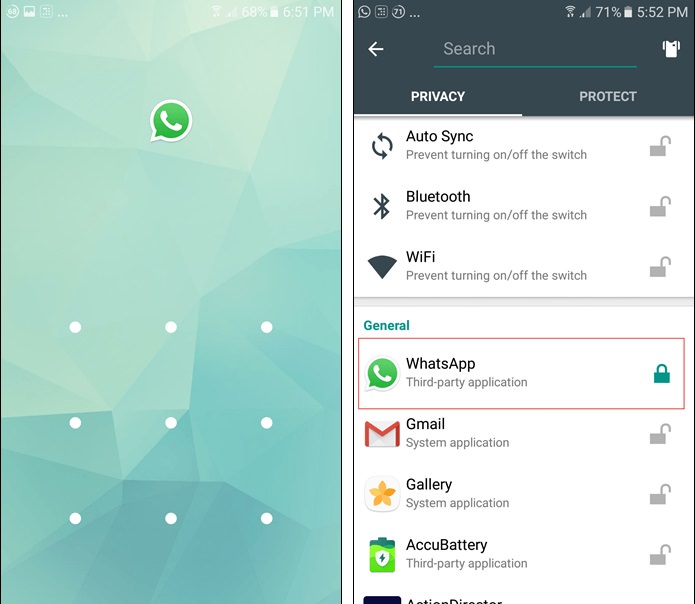 You also have the ability to lock the app from prying eyes using a third-party app. If your messages contain highly sensitive information than AppLock is an app you certainly want to try. You can choose to have a lock on with a PIN or a pattern. The app also lets you lock individual apps and various system switches such as Bluetooth, Wi-Fi and so on.
6. Deactivate account on a lost or stolen phone

If your phone gets lost or stolen, the WhatsApp account can also be deactivated along with the SIM deactivation. However, remote WhatsApp deactivation is not as yet supposed meaning that deactivating it is a bit long. You would need to send an e-mail to WhatsApp support with the phrase LOST/STOLEN: PLEASE DEACTIVATE MY ACCOUNT (phone number) as the subject line. Be sure that your number is in the correct international format.
7. Be aware of scams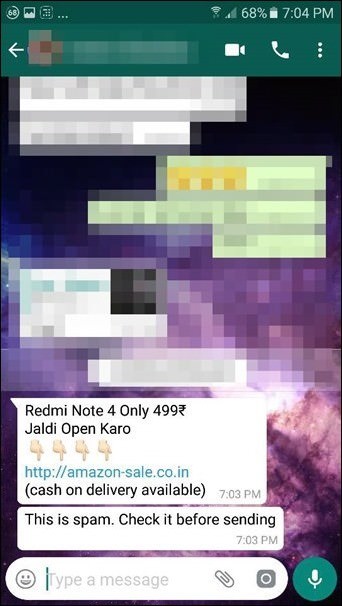 The above points ensure that your phone apps remain secure. However, you should always take care of any suspicious links. As contents are not actively monitored, WhatsApp is fast turning into a den of suspicious links and misleading content.