Electric cars and buses are making their presence felt around the world, but building and developing a viable all-electric airplane is entirely another kettle of fish. Nevertheless, that hasn't stopped Airbus, Rolls-Royce, and Siemens from teaming up to build one.
The E-Fan X project involves gradually replacing the British Aerospace 146's (a short-haul airliner primarily used for domestic flights in various countries) gas turbines with a pair of electric motors capable of generating a megawatt of power each.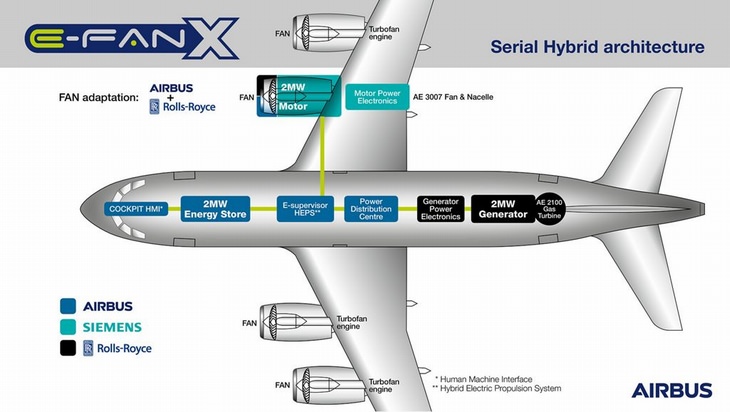 Airbus Chief Technology Officer, Paul Eremenko, said in a statement: "The E-Fan X is an important next step in our goal of making electric flight a reality in the foreseeable future.
The lessons we learned from a long history of electric flight demonstrators, starting with the Cri-Cri, including the e-Genius, E-Star, and culminating most recently with the E-Fan 1.2, as well as the fruits of the E-Aircraft Systems House collaboration with Siemens, will pave the way to a hybrid single-aisle commercial aircraft that is safe, efficient, and cost-effective. We see hybrid-electric propulsion as a compelling technology for the future of aviation."
Each of the three companies involved in the project will be responsible for a separate part of it. Airbus is overseeing the overall integration of the new electric power units and batteries into the aircraft, as well as taking responsibility for their integration with the aircraft's flight controls.
On the other hand, Rolls-Royce has been tasked with providing the power unit, the two-megawatt the turbo-shaft engine, two-megawatt generator, and power electronics, whereas Siemens will provide the two-megawatt electric motors, power electronic control unit, DC/DC converter, and power distribution system.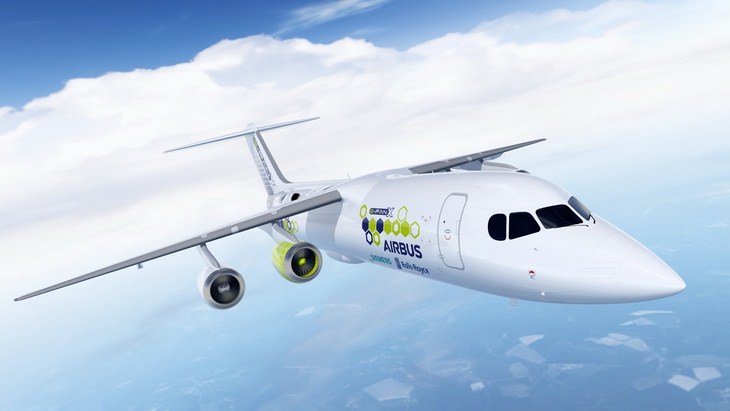 "The E-Fan X enables us to build on our wealth of electrical expertise to revolutionize flight and welcome in the third generation of aviation. This is an exciting time for us as this technological advancement will result in Rolls-Royce creating the world's most powerful flying generator," added Paul Stein, Chief Technology Officer at Rolls-Royce.
Expected to take off for the first time in 2020, the E-Fan X is scheduled to beat rival electric airplane projects to the sky by at least two years. With that being said, the E-Fan X is expected to go head-to-head with Eviation Aircraft, which has shown a prototype that's capable of transporting nine passengers across a 600-mile range on just a single charge.

BONUS - Check out Airbus' First-Ever Electric Airplane Crossing the English Channel in 2015: