The island of Madagascar was one of the last regions of the world to be settled by humans, which meant that its plant and animal life could evolve completely uninterrupted. In addition to its stunning and unique biodiversity, it's home to beautiful beaches and extraordinary landscapes. Here are the 10 most amazing places to visit on this one-of-a-kind island:
10. Ranomafana National Park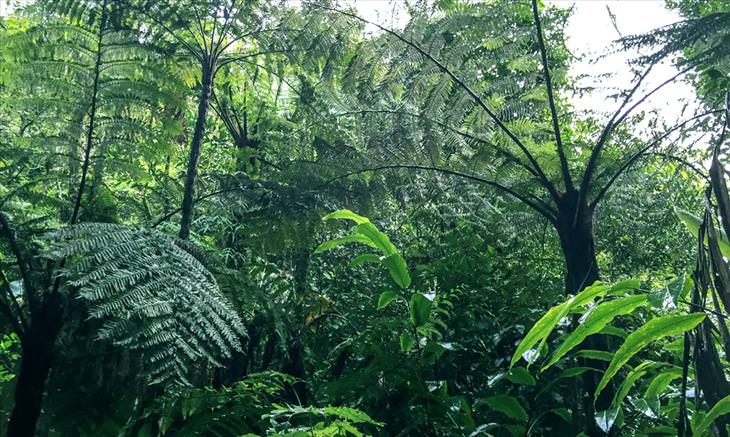 Located in the southeastern part of Madagascar near the village of Ranomafana, this national park is one of the nation's most popular. A highlight is the eastern section of the park, which boasts pretty little streams running through densely-forested hills. In this park, you'll be able to see endangered golden bamboo lemurs among many other rare animal and plant species.
9. Masoala National Park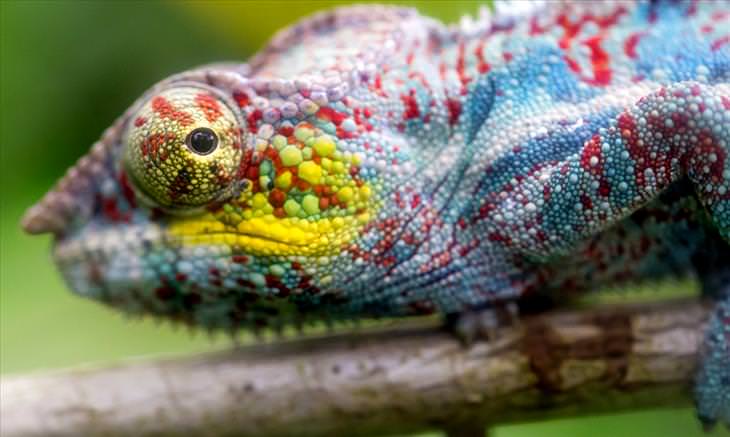 This national park covers some 250 miles of rainforest in northeastern Madagascar, and also includes three marine parks. Ten species of lemur call this national park home, as does the aye-aye, the world's largest nocturnal primate. If you're lucky, you might even get to see a panther chameleon, which is just one of 75 species that can be found in Madagascar. Other animal species to look out for are the birds and reptiles, including the bright red tomato frog.
8. Andasibe-Mantadia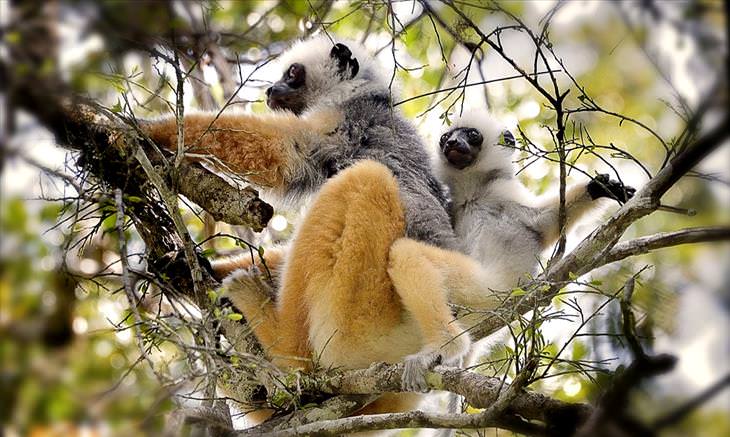 Yet another spectacular national park in Madagascar is Andasibe-Mantida, which is located in the eastern part of the island. Eleven species of lemur can be found at Andasibe-Mantida, including the country's largest - the Indri. The park is within easy reach from the Madagascan capital, Antananarivo. You can even take a guided tour of the park upon your arrival.
7. Royal Hill of Ambohimanga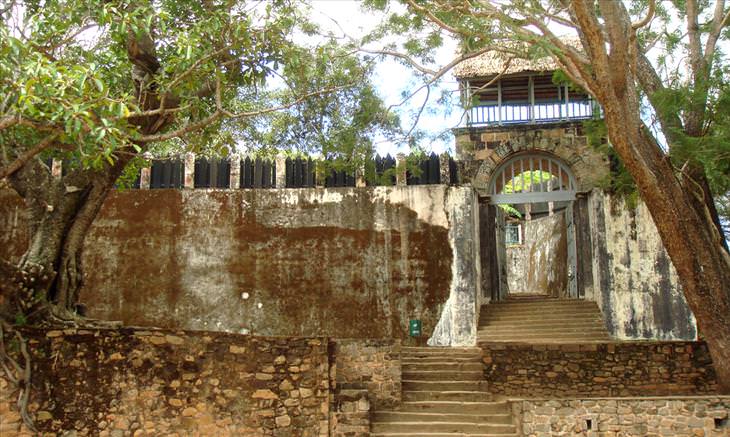 This is one of the most sacred spots in all of Madagascar, and has been to the Malagasy people for some 500 years. Madagascan royalty once lived here, with the so-called
Mahandrihono compound including King Andrianampoinimerina's royal palace. It boasts walls made out of solid rosewood and many recovered artifacts such as drums, weapons and talismans.
6. Ifaty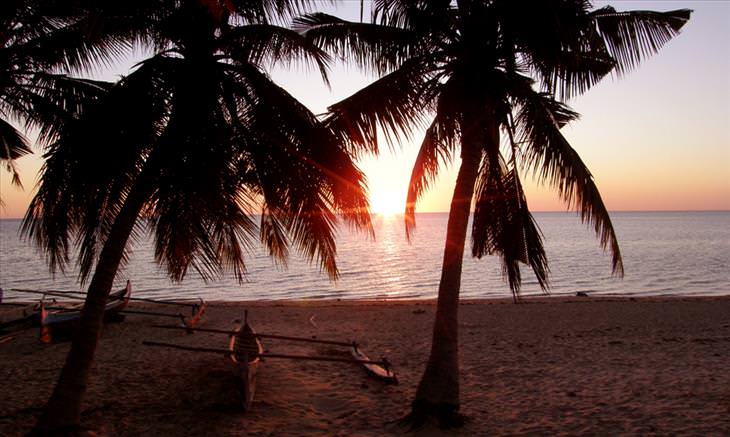 Ifaty is a coastal area consisting of two coastal villages on the Madagascar's southwestern coast. Just offshore, there's a 60-mile-long coral reef that acts as a natural barrier to ocean waves, meaning that you can dive, snorkel and swim to your heart's content. You'll also get to see local fisherman going about their business in traditional canoes. Further inland, there's a spiny forest and world-famous baobab trees.
5. Avenue of the Baobabs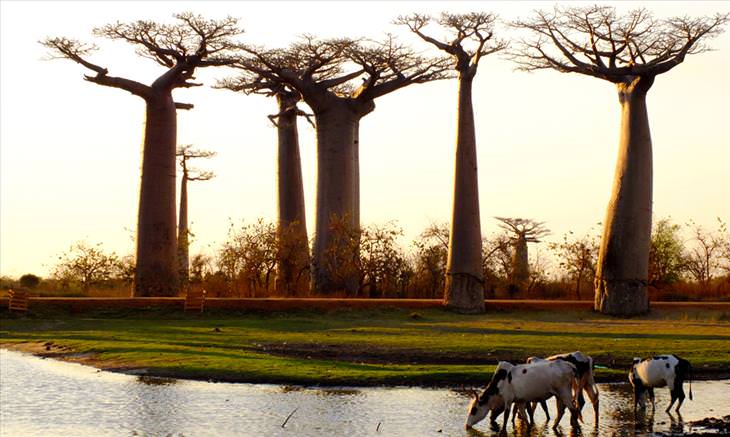 Along the dirt road between Morondava and Belon'i Tsiribihina, there are a group of trees that draw tourists around the world. Baobab trees can store up to 32,000 gallons of water in their trunks to ensure their survival in harsh drought conditions, and are also a truly striking, otherworldly sight. Some of the trees lining the Avenue of the Baobabs are 800 years old.
4. Nosy Be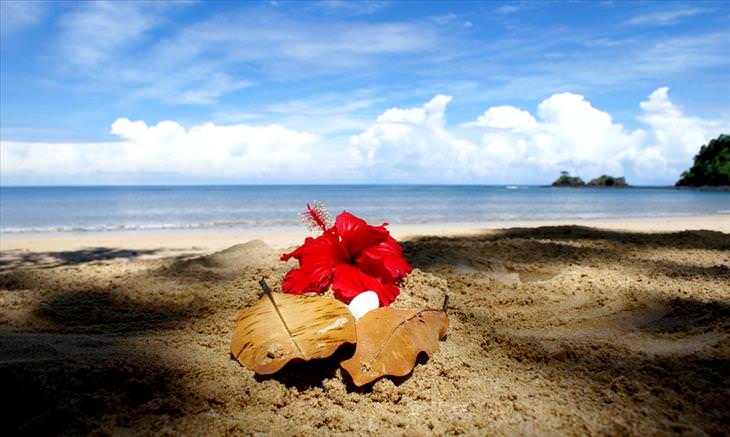 This small island is one of Madagascar's premier tourists spots. It's an incredibly tranquil place, with turquoise water to enjoy a swim in, excellent seafood restaurants and wonderful accommodation surrounded by palm trees.
3. Tsingy de Bemaraha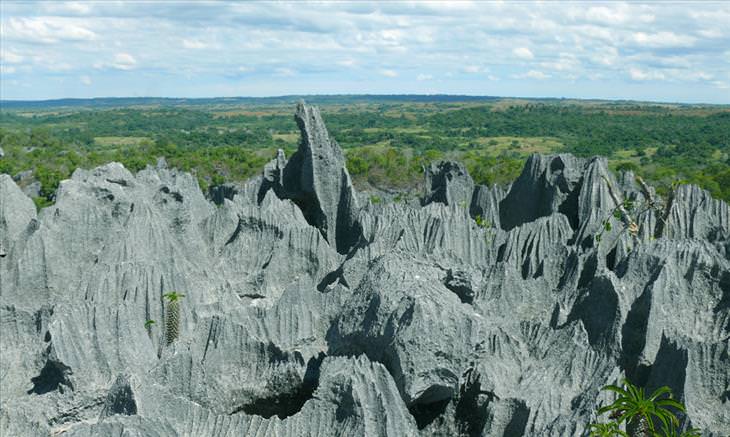 Lying in the southern region of Madagascar's largest nature reserve, Tsingy de Bemaraha is a limestone plateau with jagged peaks. There are also expanses of mangrove forest in which you can see seven different lemur species, including the Deckens sifaka lemur, which has creamy white fur and a black face.
2. Isalo National Park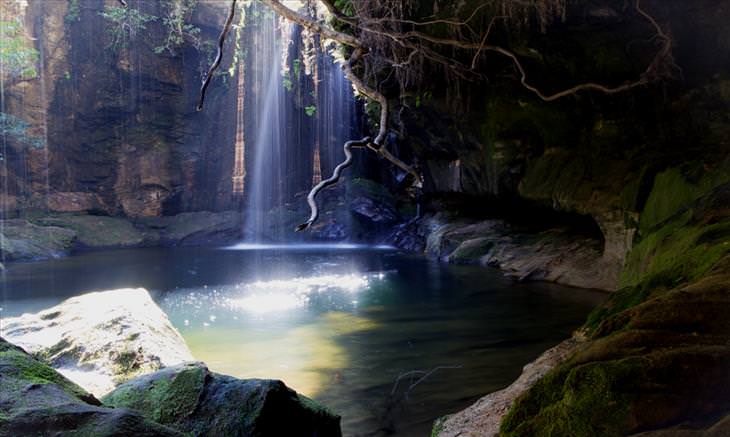 Notable for its varied terrain, Isalo National Park features areas of grassland, steep canyons and sandstone formations. Various pools, such as the one pictured above, can also be found throughout. You'll need a guide to get the best out of this park, but tours can be arranged for a duration of several hours, or even several days.
1. Ile Sainte Marie​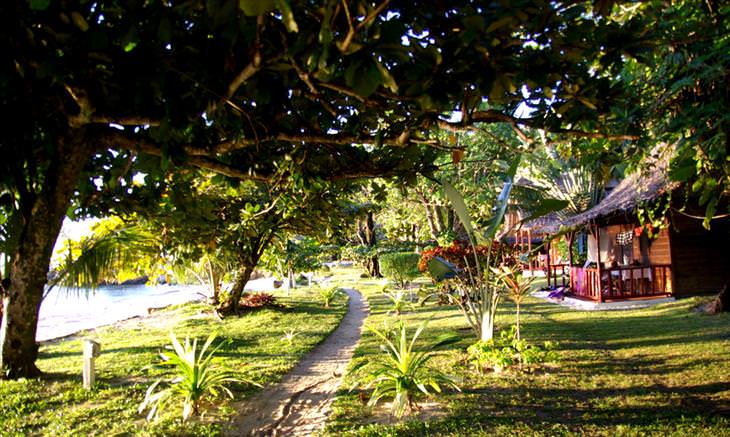 Pirates flocked to this islands array of protected bays and inlets during the 17th and 18th Centuries, and evidence of their presence can still be seen today in the form of various shipwrecks that can be seen from the shallow waters of Baie des Forbans. Furthermore, this is one of the best spots in Madagascar to enjoy snorkeling. If you happen to visit during the summer or early fall, you might be lucky enough to see a pod of migrating humpback whales!