15. Uppsala Domkyrka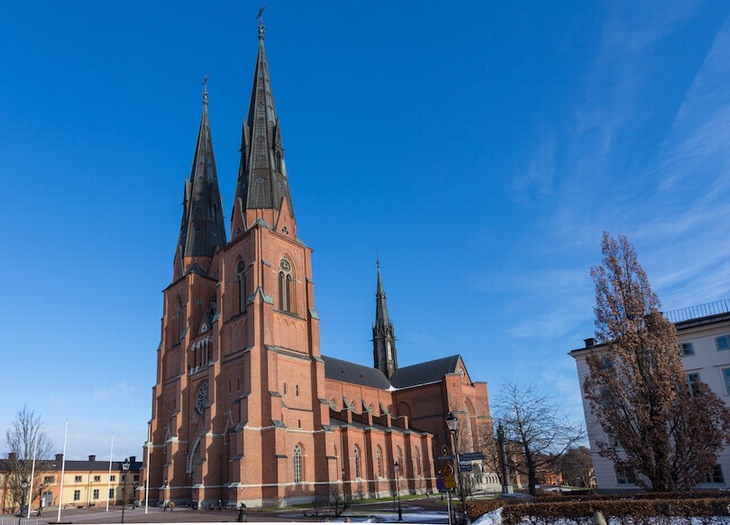 Uppsala is a university city that's renowned for its great architecture, but it's the stunning 13th-Century French Gothic cathedral that stands out above all other buildings. Uppsala cathedral is the tallest church building in Scandinavia, and is the seat of the Swedish Church. It's also the final resting place of many Swedish royals.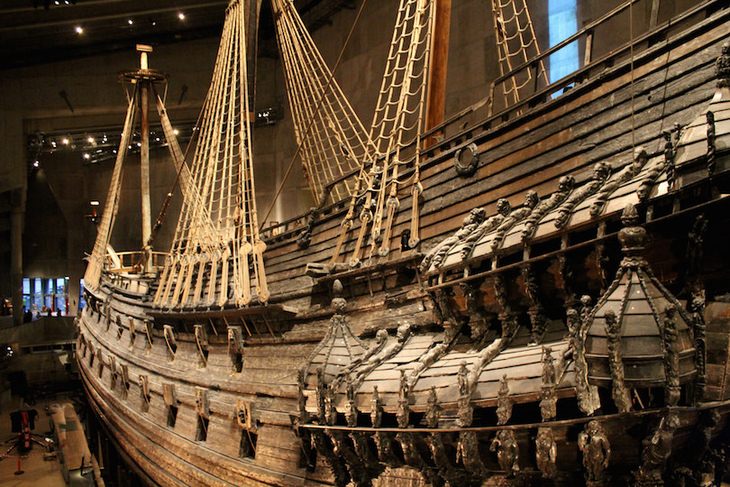 In the Ostermalm district of Stockholm, there's a vast royal park containing a museum, called Djurgården, to be found. The Vasa Museum houses a wholly-preserved Swedish warship that dates back to the 17th Century. Vasa was raised from a location just outside Stockholm harbor in 1961, and she has been meticulously restored. She offers a wonderful insight into past marine life.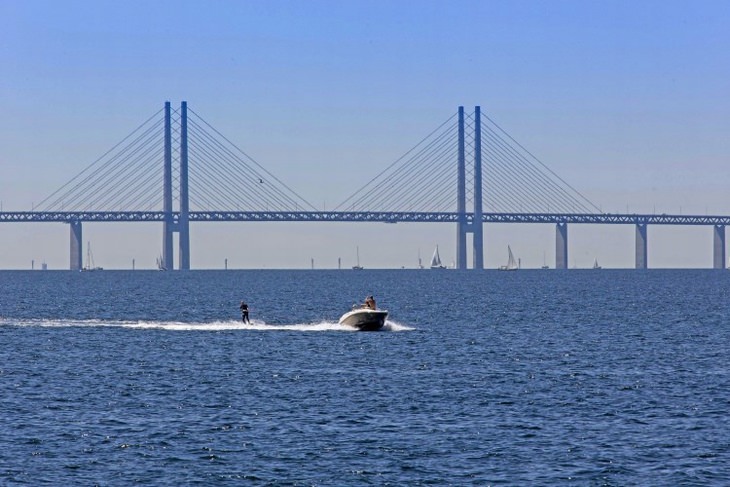 The Oresund bridge is both one of the longest and most important bridges in Europe. It spans just under five miles, and links the Danish capital of Copenhagen with the Swedish city of Malmo. More than 19,000 cars pass over it each day, but you can also use buses and trains to get from one side to the other.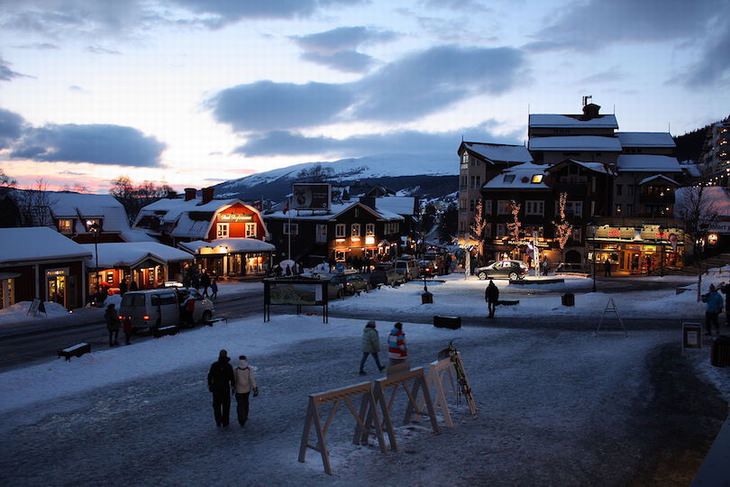 One of Sweden's top winter sports destinations can be found in the Jamtland region of the country. The Are ski resort has more than 100 slopes, together with 40 ski lifts to ferry people up and down. There are even three different principle areas that you can use depending on how good at skiing you are.
11. Gammelstad Church Town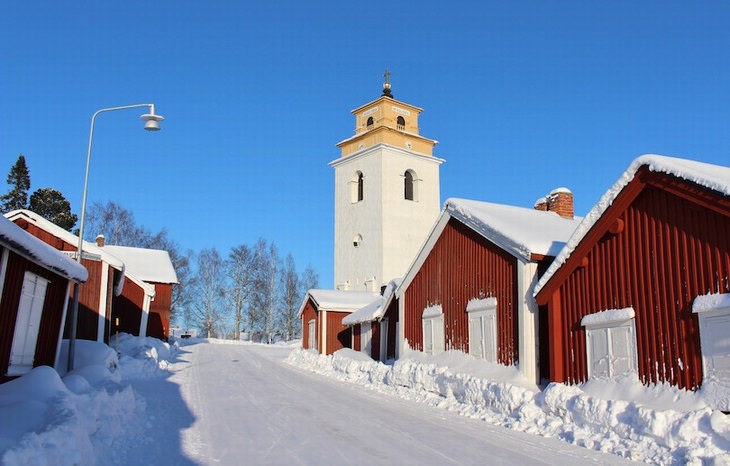 This little town in Lapland dates back to the 15th Century. It consists of a stone church that's surrounded by more than 400 wooden houses. They are all resplendent in red and white, and used to be used by countryside residents who were only in town for a church service or event. This unusual attraction is representative of the strong communal spirit in rural Sweden.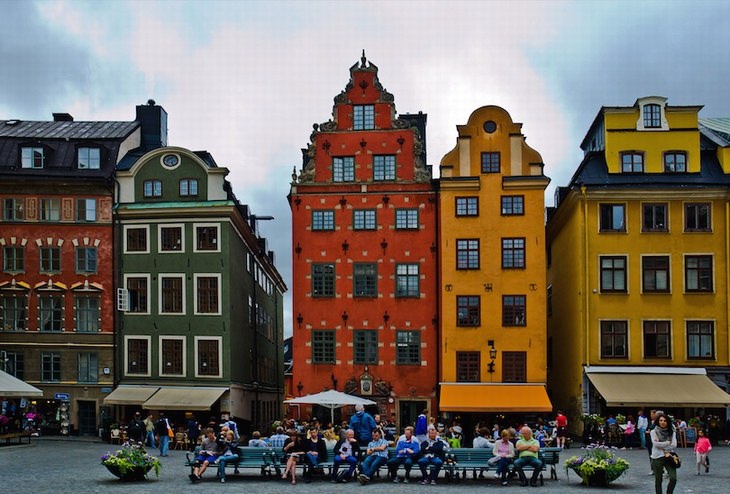 The old town of the Swedish capital, Stockholm, is called Gamla Stan, and is a must-see if you only have a couple of days in the city. In addition to stunning waterfront views, there's also a whole myriad of historically-significant attractions to see.The Royal Palace and Stockholm cathedral are two of the most notable.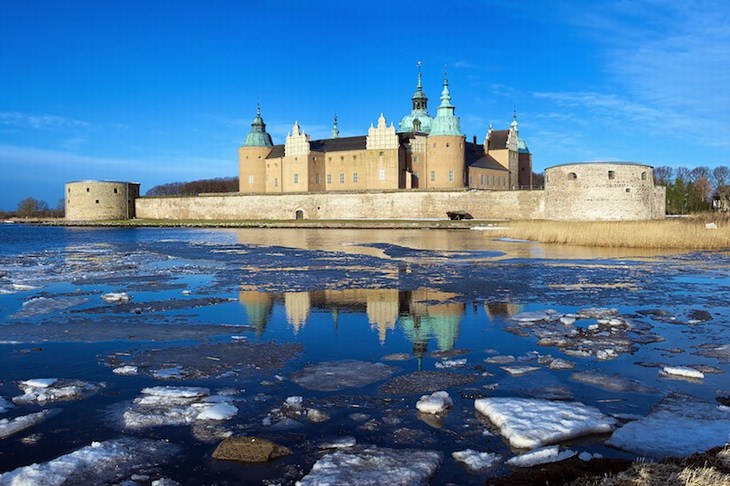 Despite being over 850 years old, Kalmar castle is remarkably well-preserved. This beautiful structure isn't just pretty to look at either - it has plenty of historical significance too. Denmark, Norway and Sweden joined forces in this very castle during the 14th Century, and it was also the site of a major battle (the Kalmar War) during the 17th Century.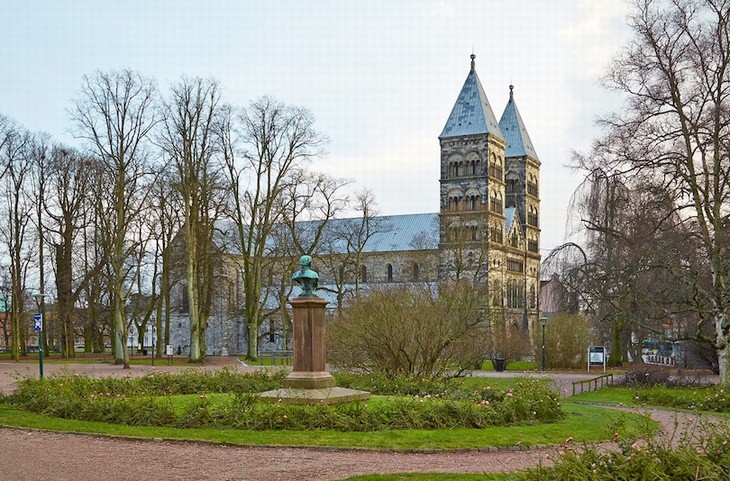 Lund cathedral is the second-oldest cathedral in all of the Nordic countries. Construction was started sometime after the year 1104, making it more than 900 years old. It is constructed from sandstone, and the entrance features two stunning, over-sized brass doors. It has been updated and added to over the course of the centuries.
7. Jokkmokk Winter Market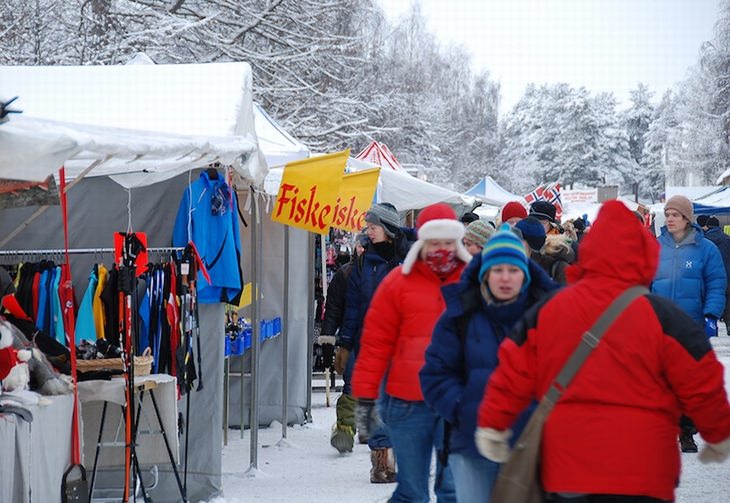 Every February, the little town of Jokkmokk in Swedish Lapland comes alive when the indigenous Sami people host a winter market that attracts people from around the world. For three days a year, there's folk dancing, reindeer racing, people in traditional dress and plenty of vendors. It's a great place to take in local culture.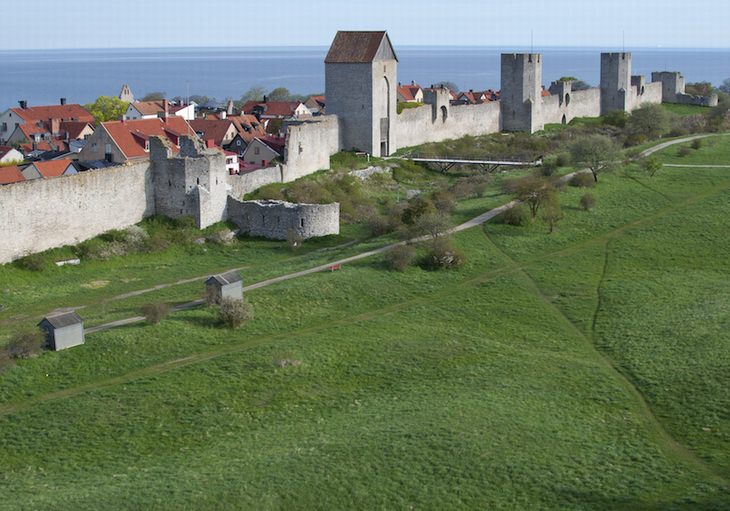 Located on Sweden's largest island, Gotland, Visby is a popular place for Swedish people to retreat from the mainland to for their annual holidays. Visby is popular because it makes people feel like they're walking back in time - the town's 13th-Century outer wall still stands, as does its 13th Century church, which is still used to this day. It's also worth a visit due to the highly authentic Swedish cuisine on offer.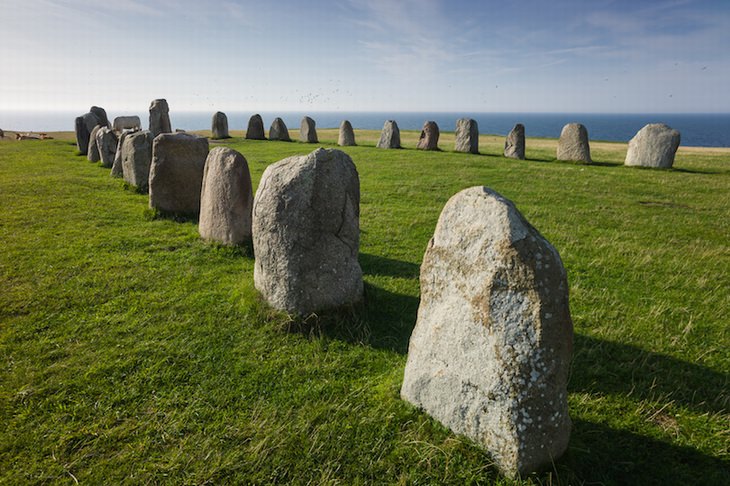 Did you know that Sweden has its very own Stonehenge? Ales Stenar is a series of 59 large sandstone boulders arranged in the shape of a ship. The site is thought to date back to around 600AD, preceding the time of the Vikings. It might be worth going on a guided tour of the site to learn some history and gain context about its significance.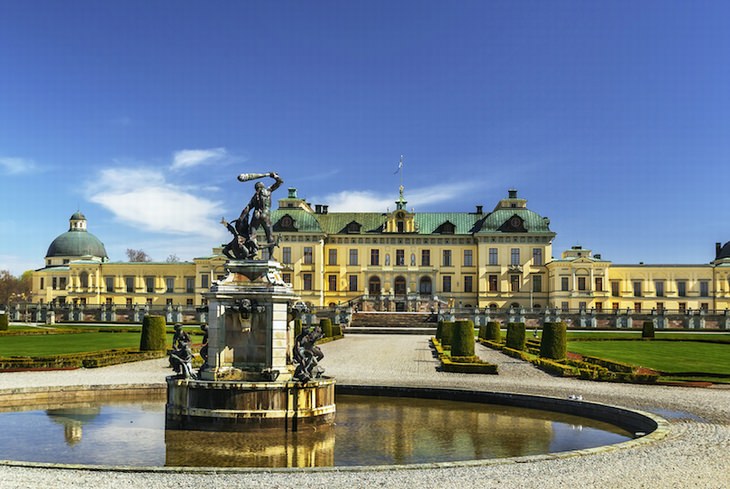 Built on an island in the middle of a lake, the 16th-Century Drottningholm Palace is a residence of the Swedish royal family. Luckily, much of the place and its grounds can be enjoyed by the public. The baroque and English gardens are very popular, as is the Chinese Pavilion.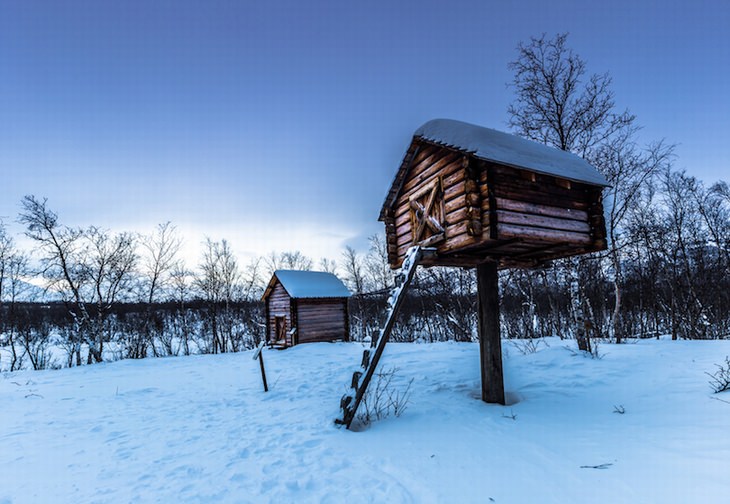 Located in Lapland in northern Sweden, this park is great if you enjoy hiking or wildlife-spotting. The Kungsleden hiking trail is 300 miles long, and starts in Abisko, and the winter months also allow for skiing and snowboarding. Moose, reindeer and bears can all be seen in the park.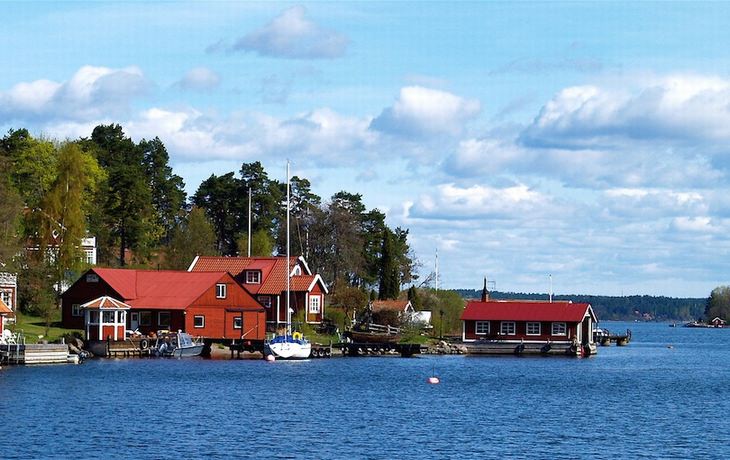 No less than 30,000 islands make up this stunning archipelago, which lies just off the coast of Stockholm. It is a haven for many Swedish writers and artists, but it's also a fantastic place to take in if you enjoy a spot of kayaking or a stroll on a beautiful sandy beach.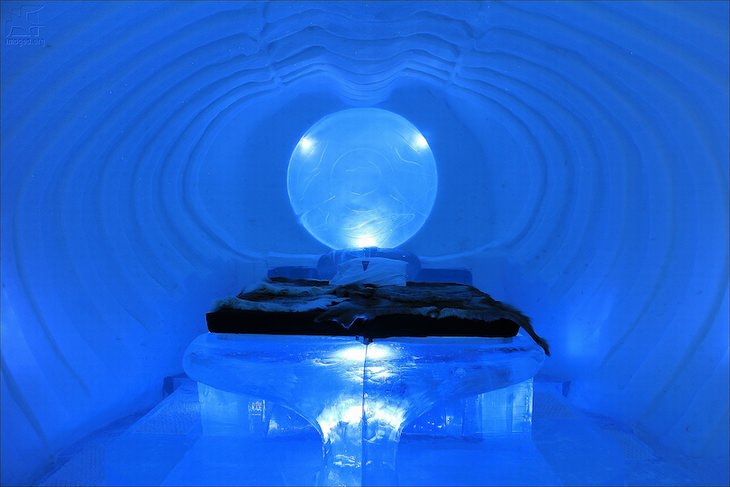 This is a hotel that you can only visit in the winter months, and that's because it isn't actually there during the summer! Each year, the ice hotel is rebuilt with ice blocks taken from a nearby river, and animal skins, furs and high-quality sleeping bags are used to keep guests warm.