The "Chairless Chair," designed by Swiss studio Sapetti, is a chair that allows its wearer to sit down whenever and wherever they need to. This amazing piece of technology was primarily designed for factory environments, where workers are required to stand for lengthy periods of time, and where traditional chairs would just get in the way.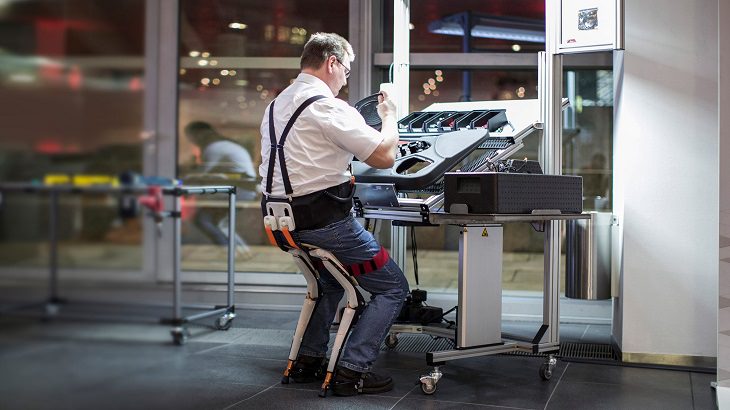 The wearable exoskeleton allows the person using it to walk around freely, but have instant support once they move into a bending, crouching, or squatting position. This helps to decrease the number of instances where employees feel physical strain, which in the end could reduce absences and early retirement.
Sapetti, along with some help from engineers from Zuhlke, designed the Chairless Chair for the well-known Swiss company Noonee, which describes itself as the world's first supplier of "wearable ergonomic mechatronic devices."
Marc Sapetti, the founder of Sapetti, states that "with the Chairless Chair, Noonee's clients can not only improve the ergonomic environment for their employees, by improving body posture, but also solve and prevent certain occupational health and safety challenges, and provide age-appropriate working conditions for their ageing employees."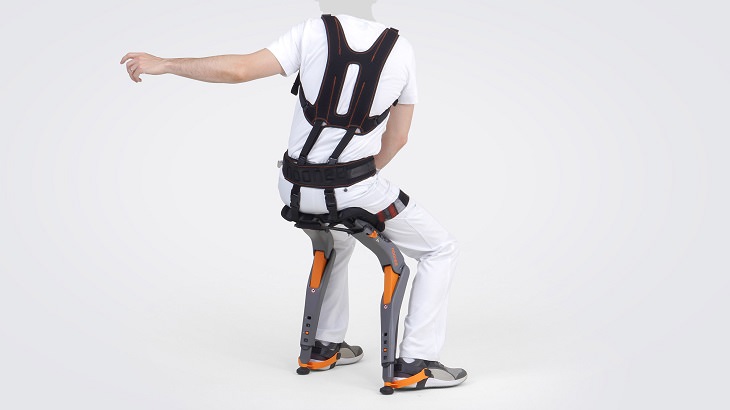 The chair frame is adjustable, making it suitable for different heights and girths, and it can also be fitted to a variety of work-safe footwear. It has been constructed using polyamide, making it light and durable. The designers worked closely with auto companies Seat, Skoda, Audi, BMW, Renault, and Daimler, so that they could get a better understanding of the needs of workers on factory floors.
The possibilities of exoskeletons – or frames worn on the outside of the body, as a form of aid and enhancement, is an idea that is being widely explored by designers and engineers. Most ideas so far have focused on those who suffer from limited mobility. For example, in 2014, American 3D-printing firm 3D Systems created a robotic suit that helps people who are paralyzed to stand and walk. More recently, Yves Behar revealed the Aura Power Clothing, which is fitted with 'electric muscles' to help the elderly with activities such as climbing stairs.
Source: dezeen