Portugal is over 900 years old and, despite its relatively small size, it had a major role in the history of the world thanks to its strategic location on the routes from Europe to the Far East. Nowadays, it is considered to be one of the oldest countries in Europe, whose borders have hardly changed throughout history. Inside these ancient borders, you can find evergreen mountains, golden sandy beaches, cities filled with history alongside modern comforts, and many quaint little villages.
If that isn't enough to get you to start packing your bags, the following 8 sites most definitely will.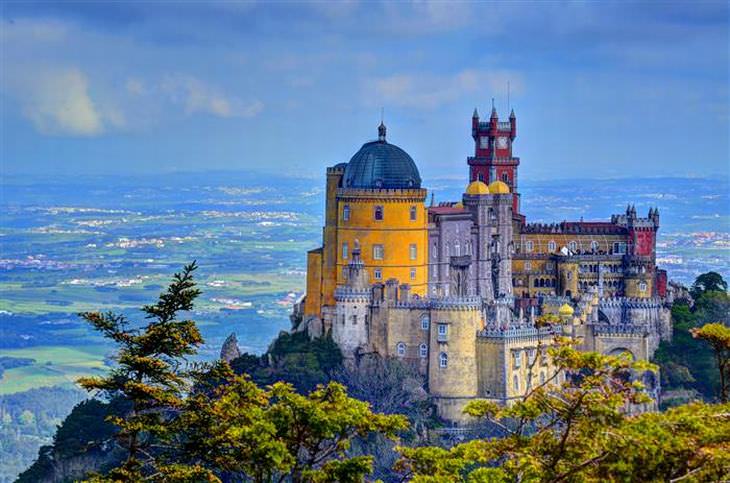 Lord Byron, one of England's greatest poets once wrote about Sintra: "Lo! Cintra's glorious Eden intervenes." And like many good things that improve with age, so has Sintra, which is now a UNESCO Heritage site. In Sintra, you can get many souvenirs, eat at famous restaurants such as A Piriquita, where you can find the best Travesseiros pastry in the region, or go to the Fábrica das Verdadeiras Queijadas and enjoy their famous Queijada (a traditional cheesecake).
Once you're in Sintra, you cannot skip the Pena National Palace, a sight most captivating, especially at sunset. If you're up for a hike, climb the Serra de Sintra to reach the palace and catch the stunning vistas that surround it.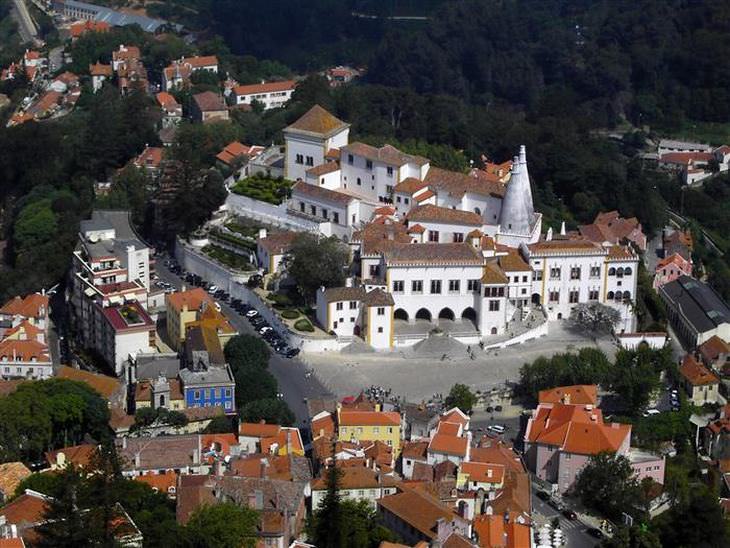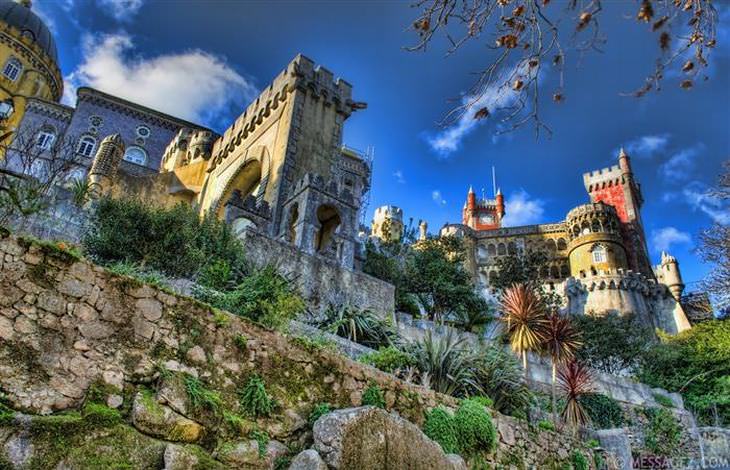 The Palace seen from down below.
2. Porto – A Historical Center
An old local saying goes: "Porto works, Braga Prays, Coimbra studies, and Lisbon gets the money." Indeed, this ancient center of commerce on the Douro River Delta is the most authentic and rustic place you can find in Portugal. The local Port Wine industry is booming, and once you've tried it yourself, take a stroll along the city's streets and see how masterfully the new buildings blend with the ancient ones. The meandering streets climb and descend to old cathedrals, fascinating museums, local fashion stores, and magnificent local restaurants.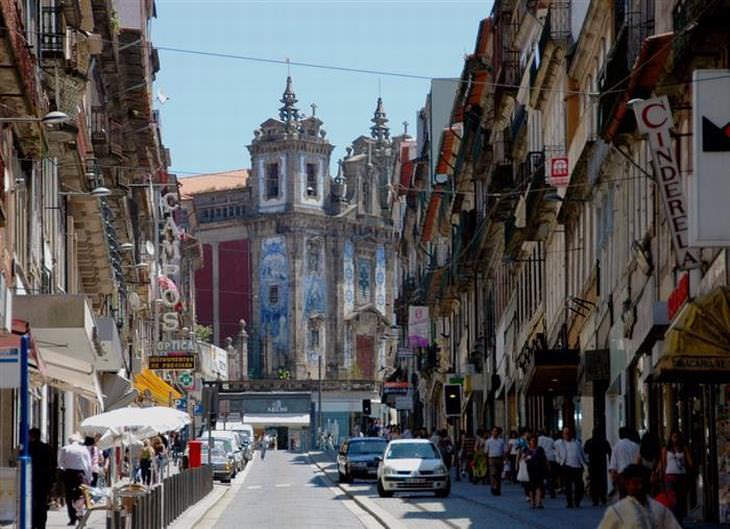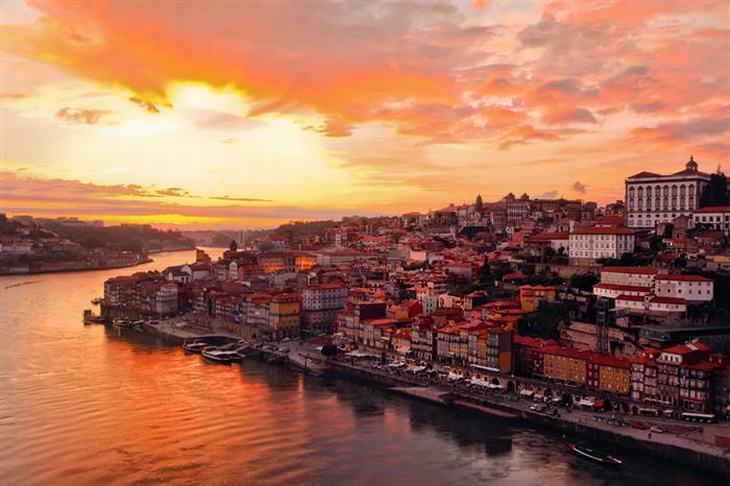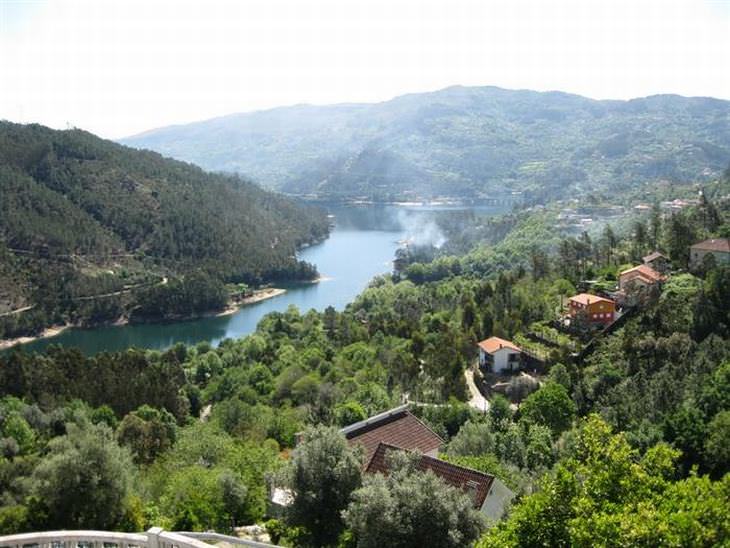 Located near the northern border of Portugal, the national park, mostly known as Geres is a place any nature lover must visit. It was officially declared a national park in 1971 and contains a unique nature reserve, home to the endangered Iberian Wolf. You can take short guided tours through the park and relish the turquoise lakes and green mountains that surround it. While touring the park, you'll see a few archeological sites from the Bronze-Age.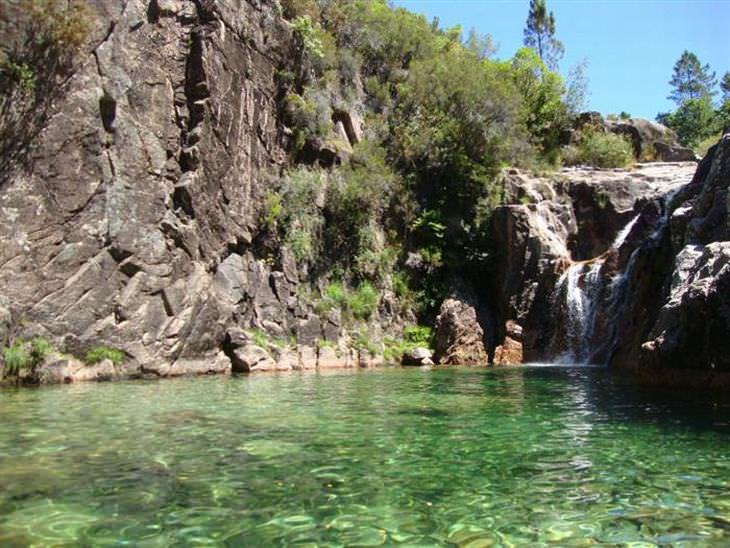 The clear water of the nature reserve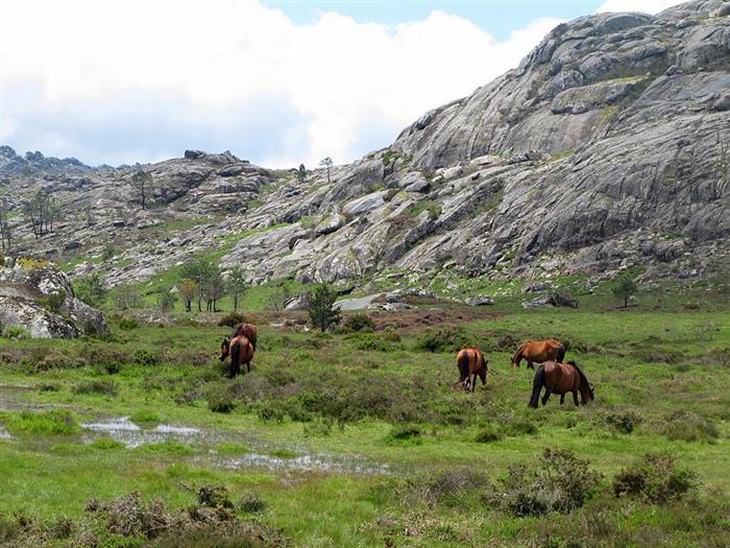 Lots of wild ponies in the area
4. The Vibrant Nightlife of Lisbon's Bairro Alto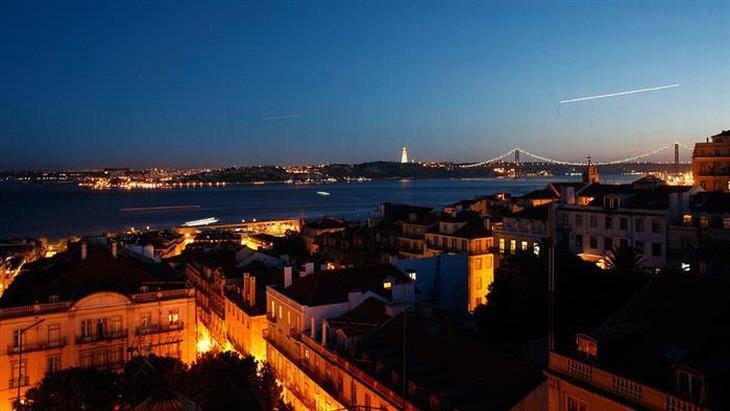 Lisbon has a great nightlife. It is a mecca for shoppers, and is probably the cultural heart of Portugal. Lisbon's Bairro Alto quarter feels like Dr. Jekyll and Mr. Hyde, in that during the day the streets are calm and quiet, but as night descends, the place comes to life, and it feels like every neighborhood is hosting its own party. If you're young at heart, you wouldn't want to miss it, and if you prefer peace and quiet then you can check out the following two lookout points that oversee the city's Tagus River – The Sao Pedro De Alcantara lookout, and the Miradouro de Santa Catarina.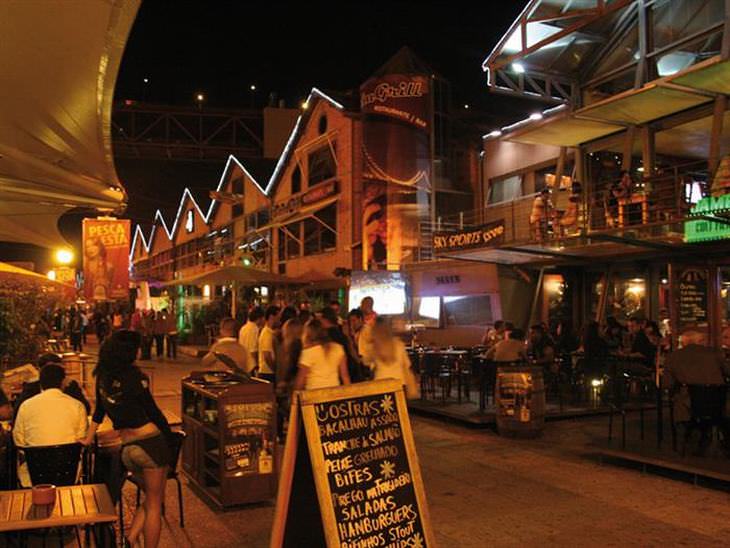 Bairro Alto: The city that never sleeps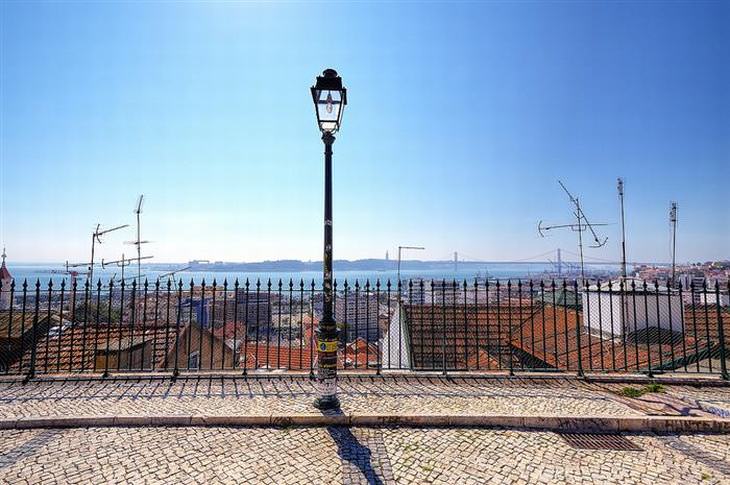 The Santa Catarina viewpoint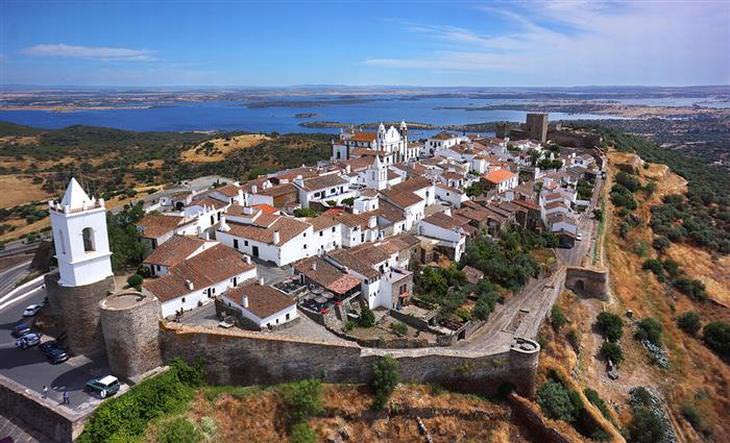 Monsaraz is undoubtedly the best place to experience what life was like during the Middle Ages. This town overlooks the Guadiana River, one of the largest rivers in the Iberian Peninsula. From the town's large castle, you can see Spain. The narrow, paved streets that cross between the old buildings will guide you to sleepy local taverns. If you're in the mood for some pottery shopping, visit the nearby Sao Pedro do Corval village, well renowned for its masterfully crafted works of pottery.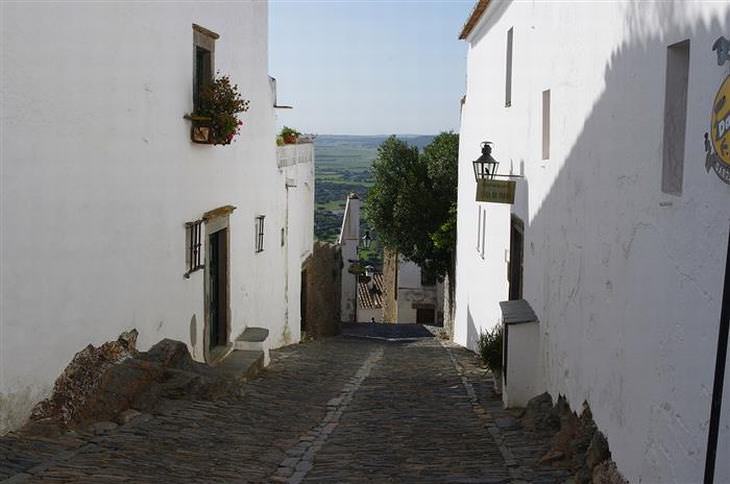 Narrow, paved streets that have been preserved for hundreds of years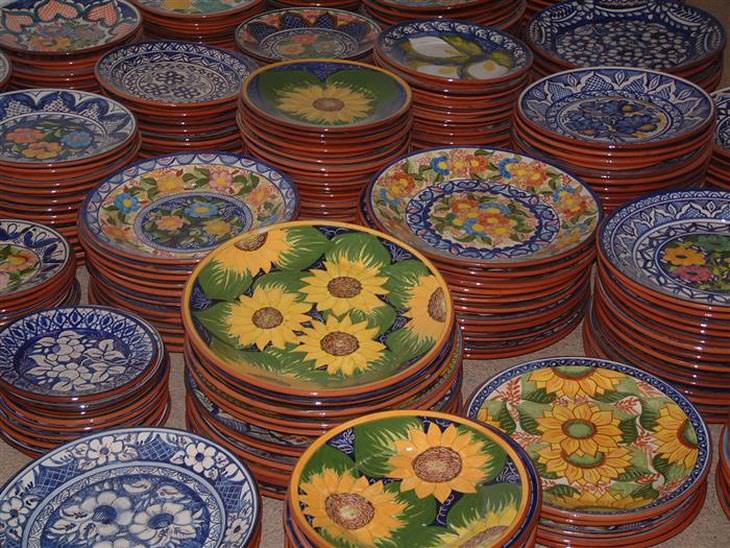 Pottery of Sao Pedro do Corval
6. Explore the City Walls of Obidos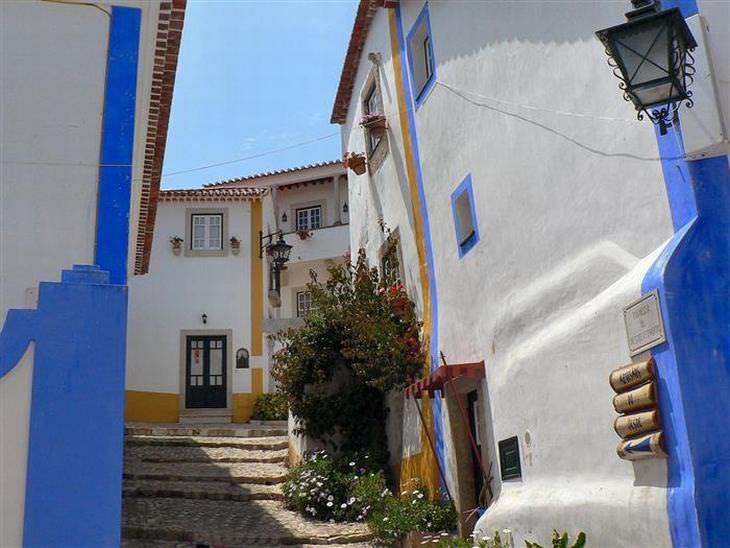 It's plain to see what attracts so many tourists to Obidos every day. Just imagine a fairy tale town, filled with white houses and touches of blue and yellow, and paved sidewalks and streets filled with flowers. Once you've had your fill of walking around, you might want to try a local cherry liquor called "Ginjinha." The town is also the home of a large, impressive castle that now serves as a hotel. If you love walking around, you can tour the city walls – a 1 mile (1.5km) stroll above the city.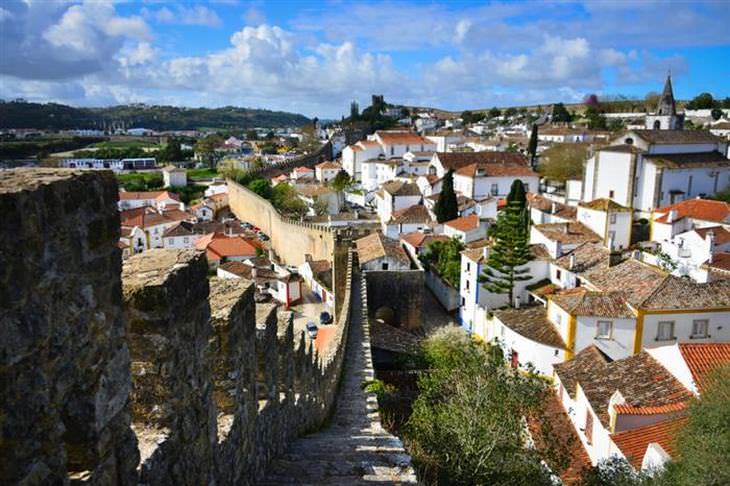 A stroll along the top of the city walls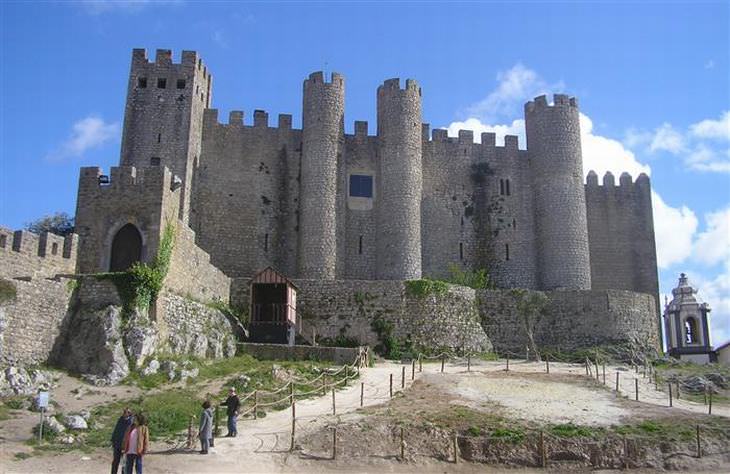 Pousadas de Portugal - A castle/hotel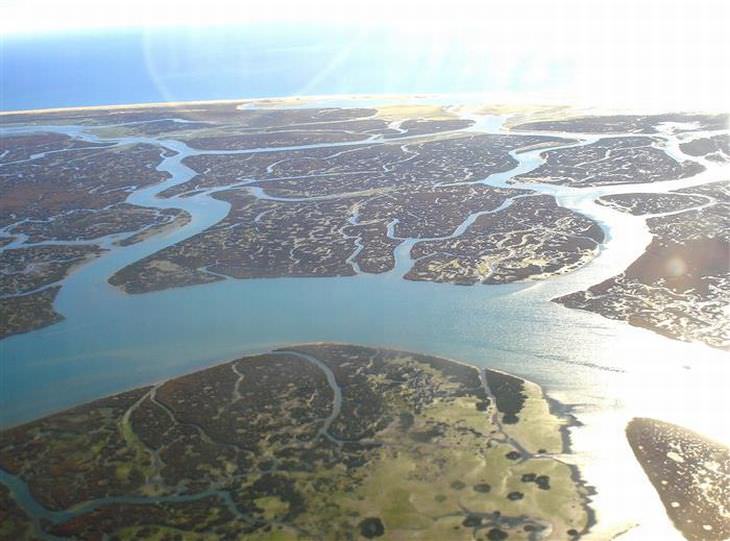 Ria Formosa will leave you speechless once you see its sandy dunes and beautiful shoreline. This lagoon stretches some 37 miles (60km) along the Manta Rota beach and down to Vale do Lobo. While there, you'll see beautiful lakes, a variety of wildlife and plants, and the tiny islets that make for the perfect spot if you feel like catching some rays. If you're feeling more active, you can rent a bicycle and go exploring for a while.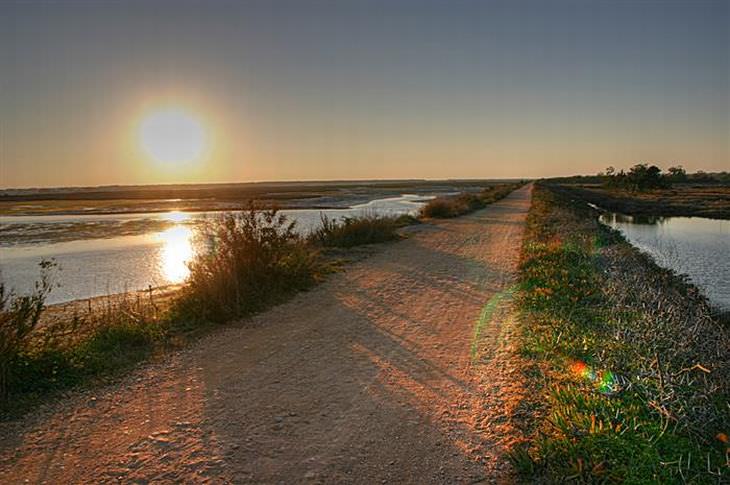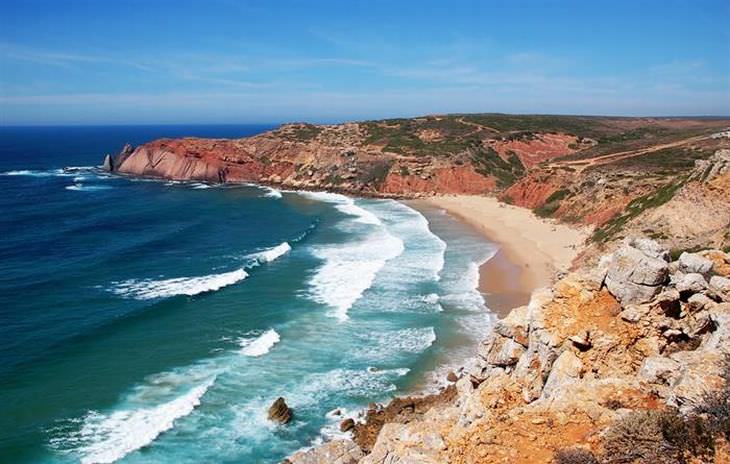 One of the many bike paths in Formosa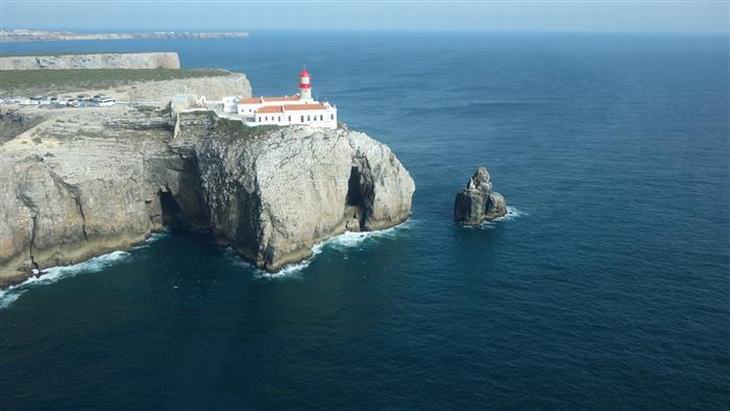 Want to enjoy a romantic evening? Then head to Cabo de São Vincente, where you can see the most beautiful sunset you'll ever witness. This beautiful bay is an amazing sight – the 200ft (60m) wave-battered cliffs will make you feel like you're on the edge of the European continent. The Cliffside is also home to many species of birds and, if you look into the water, you can see the many sea creatures that inhabit this area. For a real thrill, go to the top of the local lighthouse.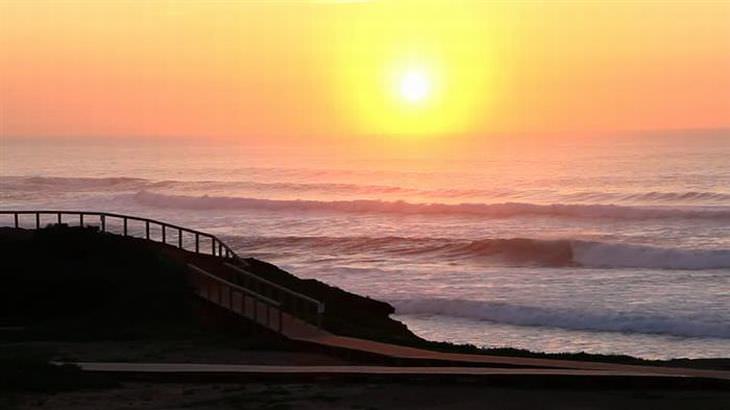 Here you can see some of Europe's most beautiful sunsets
There are many other places worth visiting in Portugal, and you should probably just rent a car and drive around, visiting the different towns and villages. No matter where you go – Portugal will always be able to offer you many incredible sights.