With each passing year, many an amazing new technological device comes out, but this year in particular is expected to be a big one for smartphones. Many new design trends are emerging, such as all-glass-bodied phones, the addition of fingerprint and iris scanners, and edgeless screens. What's more is that the latest models emerging this year will also have the very best in processing power and features. Here are the rumors on five of the most hotly-anticipated smartphones coming to market in 2017: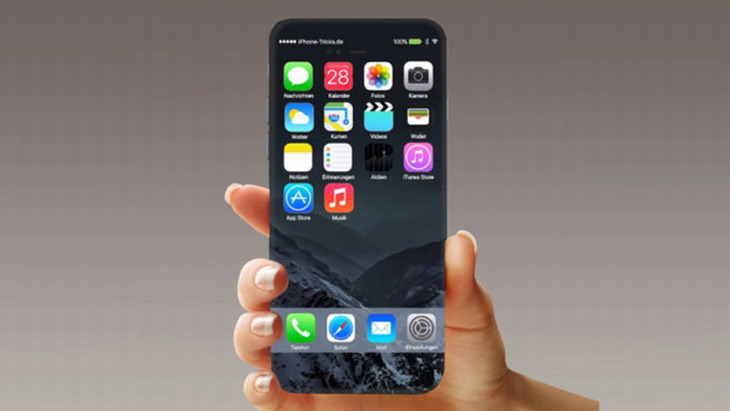 Rumored specs
• 5.8-inch 2K AMOLED curved edge display
• No home button and no bezels
• iOS 11 operating system
• Apple A10/A11 chipset
• 4GB RAM
• Fingerprint sensor
• Dual cameras
• Li-Po 3000 mAh non-removable battery
Expected launch date: Q4, 2017

Although it has been barely six months since the iPhone 7 dropped, many are already looking to the release of the iPhone 8. It's hotly anticipated due to this year marking the tenth anniversary since the first iPhone went on sale. The new smartphone is rumored to have a glass body, a display that stretches from edge to edge, a Touch ID fingerprint sensor and front-facing camera.
2. Samsung Galaxy S8 and S8+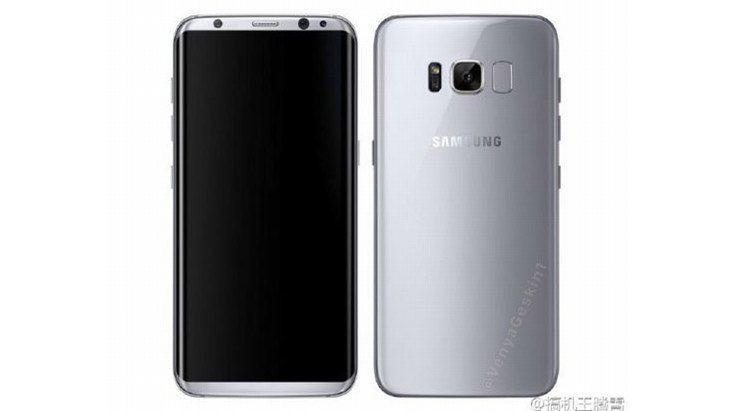 Rumored specs
• 5.8 inch (S8) and 6.2 inch (S8+) displays
• Snapdragon 835 / Exynos 8895 chipset
• 6GB RAM
• Mali-G71 graphics processing unit
• 64GB or 128GB internal storage capacity
• Dual cameras
• Type C USB port
• Fingerprint scanner
• Advanced iris scanner
• 3450 mAh battery
Expected launch date: Q2, 2017

After the disaster that was the Note 7 (a tablet released last year that had a penchant for catching fire and exploding in people's pockets), this year is an important one for Samsung. The S8 and S8+ will have large bezel-less displays, a fingerprint sensor next to the rear camera and even an iris scanner for security purposes. The chipset inside the phones will vary from region to region, but offer very similar, if not identical, performance.

3. OnePlus 4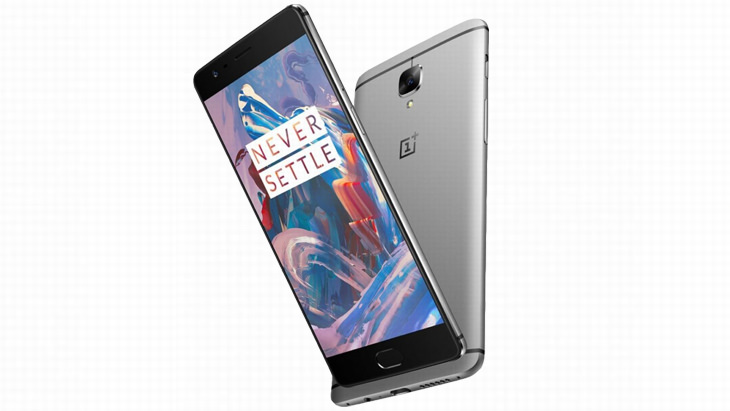 Rumored specs
• 5-inch Full HD display
• Quad-Core 64-bit Snapdragon 835 chipset
• 6GB or 8GB RAM
• Adreno 530 graphics processing unit
• 64GB or 128GB internal storage capacity
• Android 7.0 Nougat based on Oxygen operating system
• Dual cameras
• Dual SIM
• Fingerprint sensor
Expected launch date: Q2, 2017

The current OnePlus 3 smartphone has been a huge hit with consumers today – the value for money it offers in terms of its performance is currently unrivaled by the major smartphone manufacturers. The OnePlus 4 is expected to be an evolution of the OnePlus 3, possibly with even more RAM. The design is also expected to be refined rather than changed.
4. HTC 11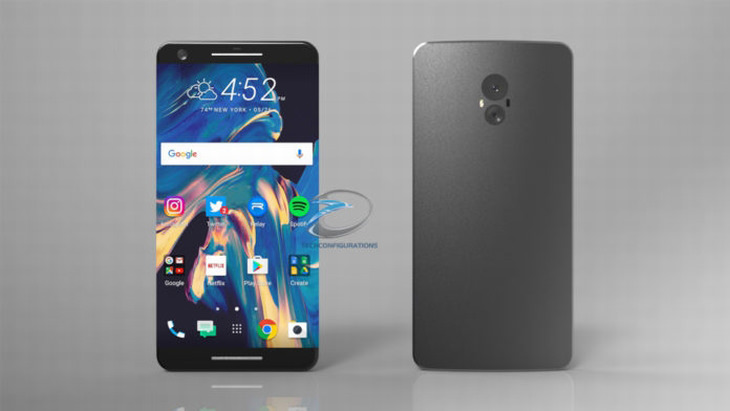 Rumored specs
• 5.5-inch 2K display
• Octa-core Snapdragon 835 chipset
• 12-megapixel rear camera/ dual camera
• 8-megapixel front-facing camera
• 256GB internal storage capacity
• 8GB RAM
• BoomSound stereo speakers
• Water-resistant technology
• Fingerprint sensor
Expected launch date: Q2, 2017

Taiwanese manufacturer HTC has been a hit with consumers in recent years, but the company's last flagship model, the 10, didn't go down as well as hoped. The new 11 is rumored to have either a metal shell or glass back, as well as an edge-to-edge screen as is rumored for many of the new smartphones coming out this year. Big selling points, if realized, are the massive 256GB of internal storage and 8GB of RAM that the 11 is thought to be coming out with.

5. Microsoft Surface Phone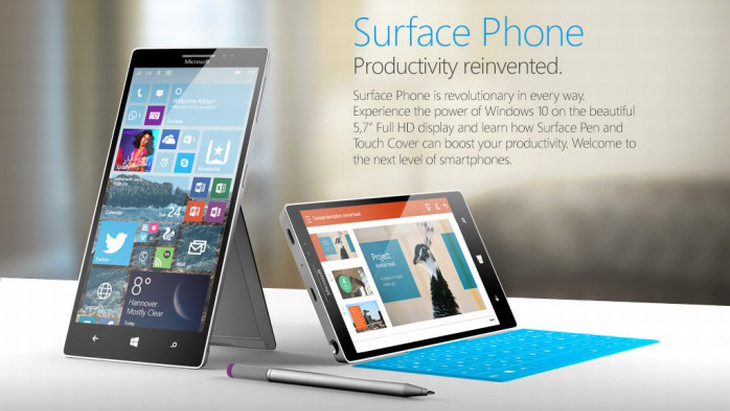 Rumored specs
• Three variants
• 3GB, 6GB or 8GB RAM
• 32GB, 128GB or 500GB internal storage capacity
• Snapdragon 835 chipset
• Windows 10
• Dual cameras
• 5.5-inch AMOLED display with 2560 x 1440 pixels resolution
• ClearBlack Gorilla Glass 4 protection
• USB Type-C connector and wireless charging
Expected launch date: Uncertain

Microsoft's previous forays into the smartphone market haven't allowed the company to take much market share from giants such as Apple and Samsung, however much hope rests with the Surface Phone. It's rumored to be going on sale in three different guises, namely Consumer Edition, Business Edition, and Enthusiast Edition. In addition, an all-metal finish is expected to bring it in line with the Surface line of tablets. An added bonus if you're a Windows 10 user is that this smartphone will come with the same operating system installed on your PC for your ease of use.

The biggest downside to these smartphones
Well, it's a simple one really – none of these phones are going to come cheap. In fact, they're all expected to cost in the region of $1,000, give or take a couple of hundred dollars. Admittedly, it's a whole lot of money to spend on a new phone, but as with anything else, getting your hands on the latest and greatest thing always comes at a premium.
What's more, should you choose to take the plunge and buy yourself one, you'll likely want to consider taking out an insurance policy on it. Imagine leaving your brand-new $1,000 smartphone in a bar, or smashing it to pieces after dropping it from a height! They're both great ways of making your hard-earned money disappear quicker than you can say Jack Robinson.

What to do if your budget won't stretch to that amount
The good news is that with anything technological you'll always be able to get your hands on the previous model at a discount when the brand-new model comes out. If any of the models outlined above appeal to you, keep its expected release date in mind, then run a Google search every so often so you'll know exactly when it has become available in stores.
If the old model's price isn't dropped immediately (and significantly, for that matter), all you need to do is wait a few weeks and you'll be able to have a year-old model of flagship smartphone for probably half the price of the brand-new one.
Content and image source: RayArena