Some structures are designed so they are not just beautiful creations of architecture, but also dynamic and changing entities. One of the ways to achieve this effect is by using light and color. Every night, they transform buildings like the ones you're about to see into unique and exceptionally beautiful structures. Have a look at some of my favorites, and click on the photos to see them after dark...
CLICK on the images to see the buildings at night!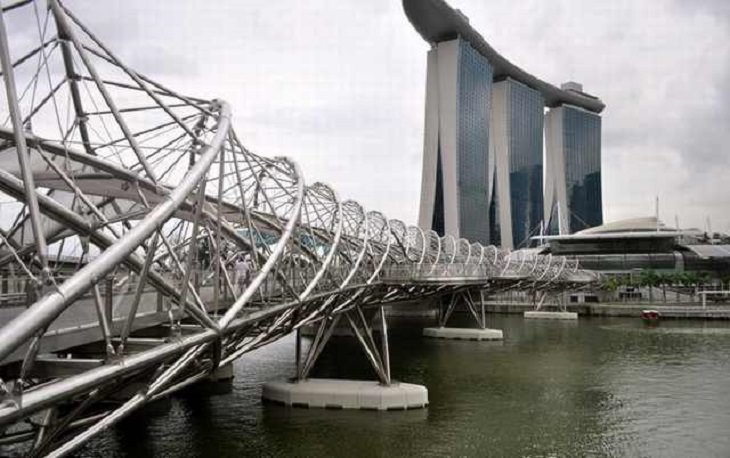 This special bridge is designed in a sling-like form. It is lit every night by thousands of light bulbs whose light reaches the sky.
Busan Cinema Center, South Korea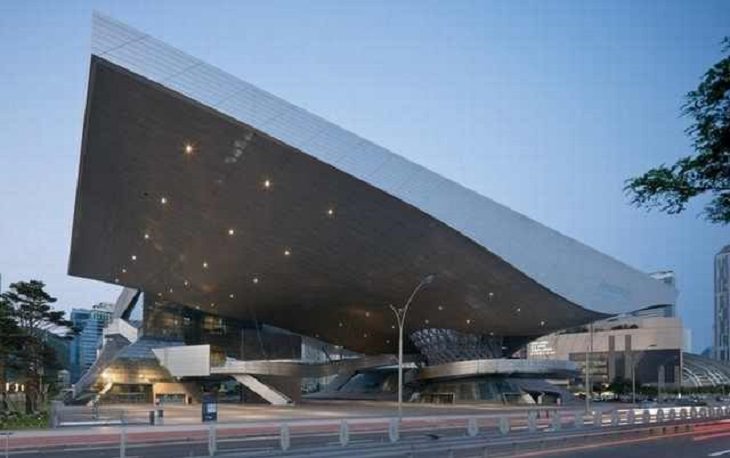 The lights on top of this unique building can change into an endless array of different patterns.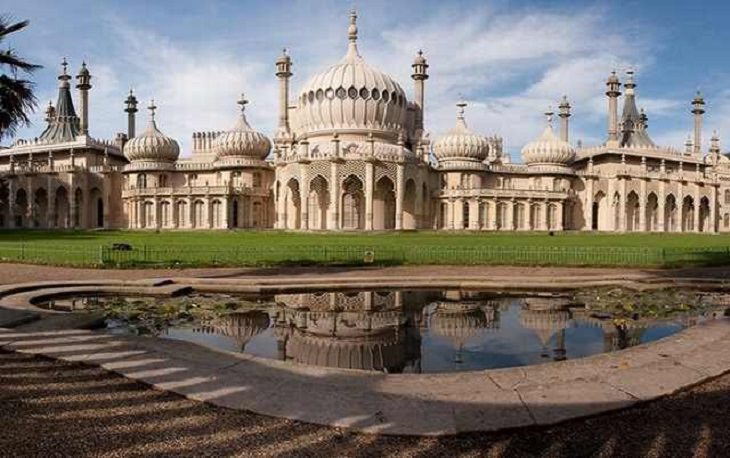 This impressive building once served as a royal resort. Today it is owned by the municipality of Brighton, which conserves it as a popular tourist spot.
Sheraton Huzhou Hot Spring Resort, China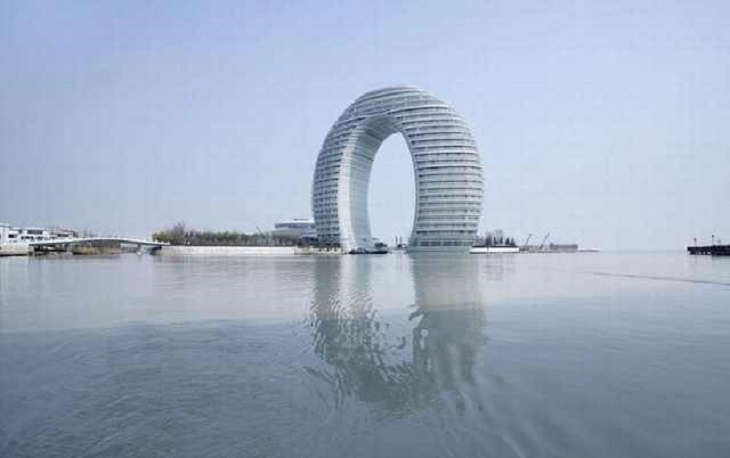 This extravagant hotel is considered one of the finest health spa resorts in the country, and the way it looks definitely lends credence to that claim.
Canton Tower, China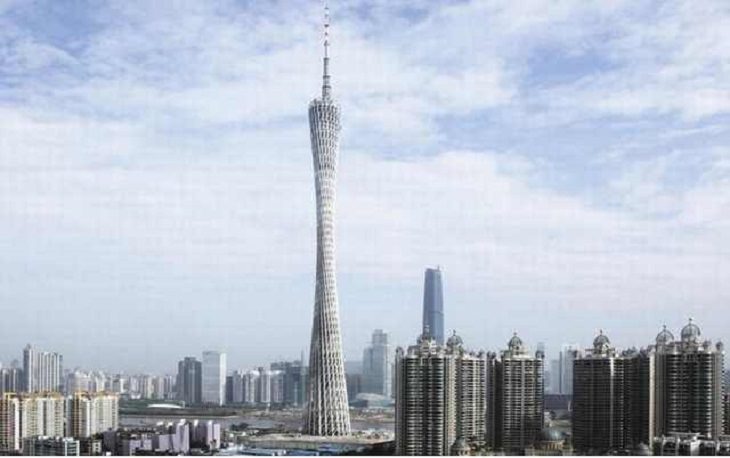 This impressive tower reaches a height of nearly 2,000 feet, and is the tallest tower in the country. Every night it is illuminated with many colors and can be seen from almost any point in the city of Guangzhou where it is located.
Khan Shatyr Entertainment Center, Kazakhstan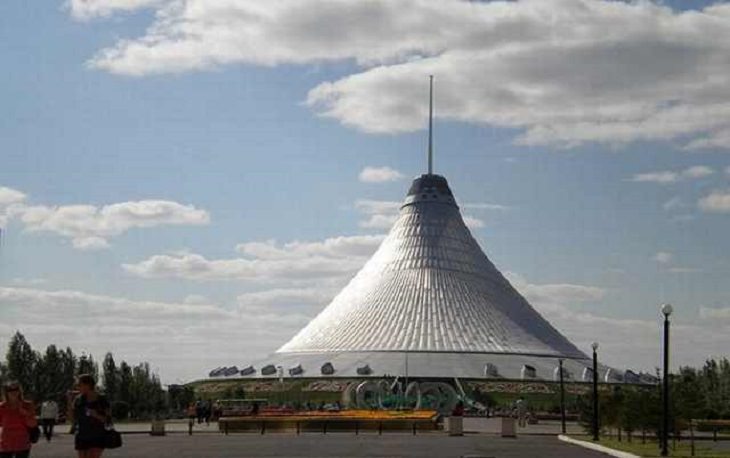 Inside this gigantic structure you'll be able to find an artificial beach, a shopping center, a mini-golf track and grassy fields to sit and relax on at any time, day or night.
City of Arts and Sciences, Spain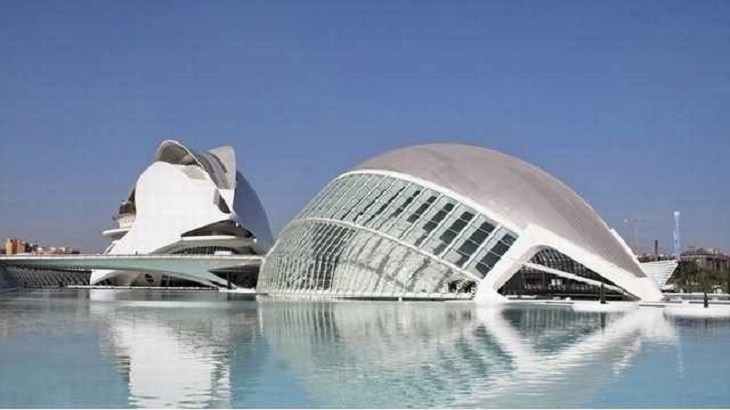 Another example of a giant entertainment center, this time in the city of Valencia, Spain. In this 'city', you'll find a huge cinema, an interactive science museum and the largest aquarium in Europe.
Beijing National Aquatics Center, China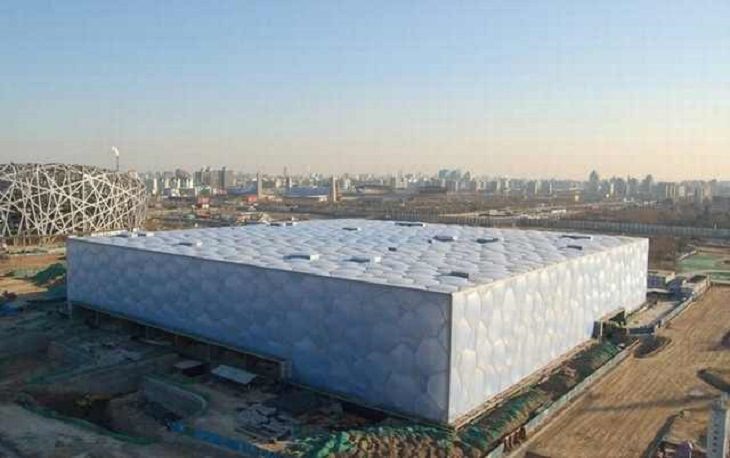 During the day, this may seem like a graceless cube, but at night this huge structure comes alive with color, and has been nicknamed 'the ice cube' by local residents.
Adelaide Entertainment Center, Australia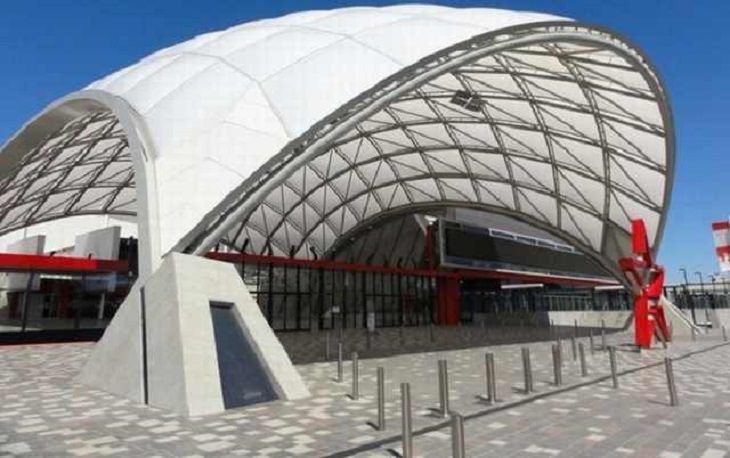 This leading entertainment attraction in Southern Australia boasts an amazing glass ceiling that is 'repainted' every night.
Lisbon Oriente Station, Portugal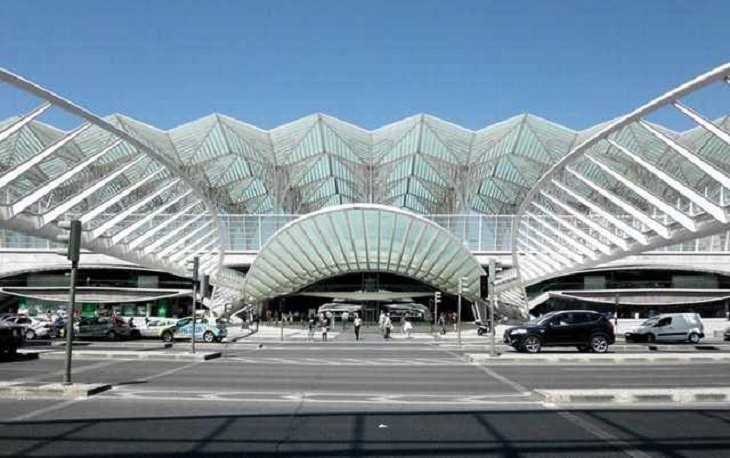 This central train station is impressive during the day, but at night one can truly appreciate the splendor of this structure.
Banpo Bridge, South Korea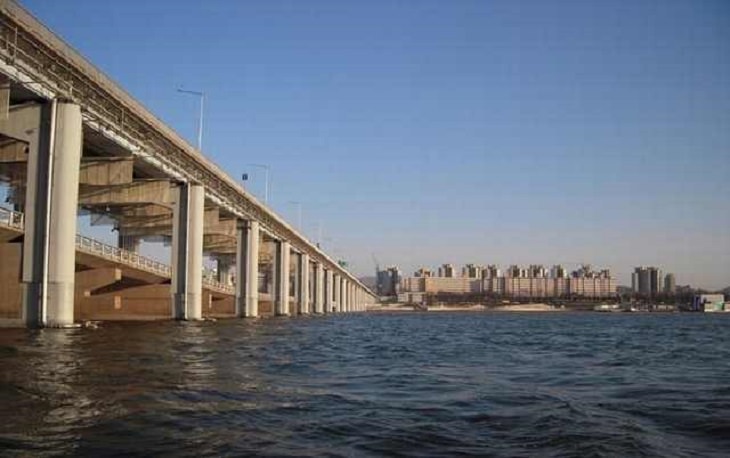 This amazing bridge holds the world record for being the longest bridge fountain ever built. The fountain creates new patterns of movement and color every night.