Judaism is one of the main Abrahamic religions and the one that is most responsible for the rise of Christianity and Islam as religions. Judaism is one of the first monotheisms in the world, and the oldest one surviving to this day. Jews today, other than their seat in the only Jewish country, Israel, are scattered around the world, calling many places their home. But what do we know about being Jewish? What did you always wonder but didn't ask? Here we've answered some of the most common questions about Jews and Jewish traditions.
Is being Jewish a race? Are Jews a race like black or Latino

?
In so many words - no. Being Jewish means subscribing to the Jewish faith, and people of Jewish beliefs can be found from all kinds of racial backgrounds from around the world. However, it is Jewish tradition (only tradition and not by law) that if you have a Jewish mother, you are Jewish by inheritance. However, without acting on certain Jewish traditions like circumcision (for boys), such a person would not be considered Jewish. One must follow at least some of the traditions in order to be considered Jewish. For example, famous actor Harrison Ford was born to a Jewish mother, however, he is not considered really Jewish since he's never practiced it.
Why do Jews wear hats? Why do Jews wear a Kippah? What IS a Kippah?
It is part of Jewish tradition that religious Jews (those that are actively religious) cover their hair to honor God, who is above them, and symbolize their respect towards him. The Kippah, or Yameka, is a small round cloth that religious Jews wear on their heads for this reason. However, students of the Torah, the Old Testament Bible, used to wear a second cover on their head, which is why many orthodox Jews (Haredim) wear a hat in addition to their Kippah or Yameka.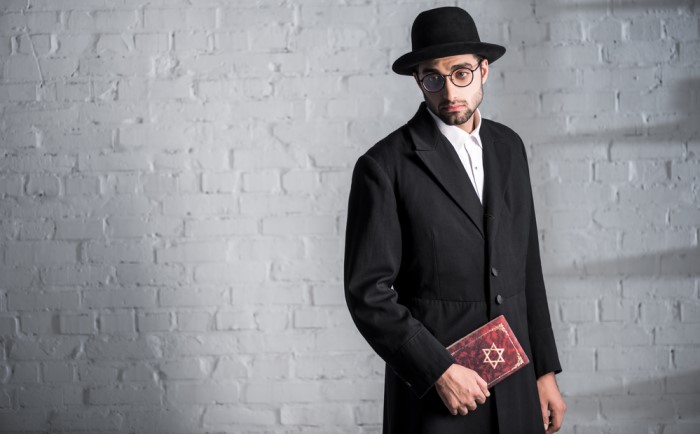 Can a Jewish person believe in Jesus?
This is the main difference between Jews and Christians, if one of many, and so the answer is no. A Jewish person believing in Jesus becomes a Christian, as Jews do not accept Jesus as their savior, the son of God or even a prophet.
What are the most common Jewish traditions?
1. Honoring the Sabbath: It is imperative in the Jewish tradition, if you are religious, to obey an extensive and complicated set of rules when it's Saturday. For example, Saturday begins at dusk on Friday and ends at dusk on Saturday. One cannot work, move furniture or light a fire or use electricity at all. They also don't drive cars or get on public transportation of any motorized kind.
2. Wearing a yameka: As we wrote above, it is imperative for religious Jews to cover their hair in order to show respect to God.
3. Fasting: Jews fast on specific days in the Jewish year in order to pay respects to tragedies from biblical times. Jews will usually fast for a day, meaning from dusk the day before until dusk on the day, such as on Yom Kippur.
4. Blessing with wine: Jews are big on wine, it has a symbolic and important part in many of their traditions, and is involved in many holiday prayers, such as Passover.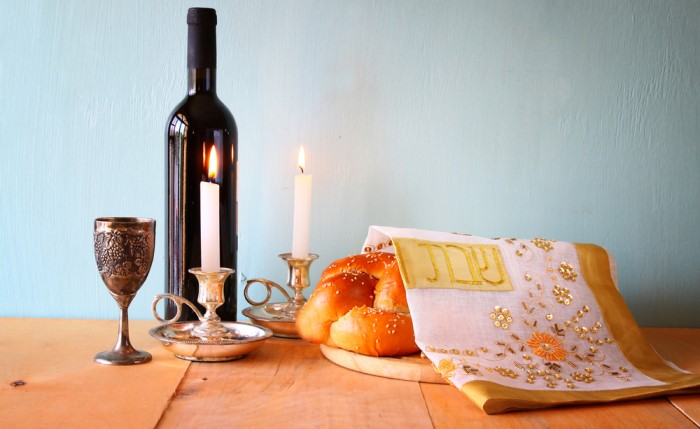 5. Avoid eating pig: One of the strongest prohibitions in Jewish tradition is the prohibition of eating any part of the pig, as it is described as a filthy animal. Today we know pig meat is not tainted and is safe as cow meat, but religious Jews will still never eat any part of a pig, and most seafood is not "kosher" for eating either.
6. Eat kosher: Eating kosher means that as a religious Jew, you only eat food that has gone through a religious process in which a certified Jewish expert handled the food. This includes how the animal was killed, by whom, how the food is processed and many other rules that pertain to kosher food. A strongly religious Jew, therefore, will have problems eating at most foreign restaurants because they do not certify their food as kosher.
If I marry a Jewish person, do I become Jewish?
Not at all. Marrying a Jewish person has no effect on your status as a Jewish person. A non-Jewish person marrying a Jewish person remains the same as they were, only married!
How does one convert to Judaism?
Here is where those born to a Jewish mother have one advantage - if they go through a bris and a bar mitzvah, then they are Jews already. However, if you begin your life as a non-Jewish person and want to convert as an adult - you'll need to sit through a rigorous process that may take up to 2 years, during which you must study Jewish tradition, the Bible and other Jewish books and pass muster in all of them. Only then is the conversion authorized formally by the Jewish high court.
Are there different TYPES of Jews? What types of Jews are there?
Like most religious communities, the Jews have several distinctions within their culture. One of the biggest separations in the Jewish religion is the distinction between Ashkenazi and Sephardi. While the distinction is mostly geographical, having to do with what countries these Jews hail from, in practice, there are many differences in traditions between the Ashkenazi and Sephardi Jews, especially when it comes to religious practices.
In addition, one can divide most Jewish people today into 3 groups in order of religiousness: The most religious, the Orthodox Jews, are called "The Haredim" (the worried/the afraid). You may have seen them dressed all in black and wearing hats. Then there are religious Jews that are not "haredim", do not wear black and do not wear hats. They do wear yamekas (kippah). Their communities are much more open than the orthodox and they do not follow every Jewish tradition, However, they will still wish to marry only another religious Jew, just like any other religion. The third group is the secular Jews, which are the biggest group of Jews by far, in Israel and the world. These Jews may follow some traditions, but will leave most of them unvisited. They will not keep the Sabbath or pray in the Synagogue. Members of this group may be very traditional even without wearing a yameka all the way to atheist without practicing any Jewish traditions at all.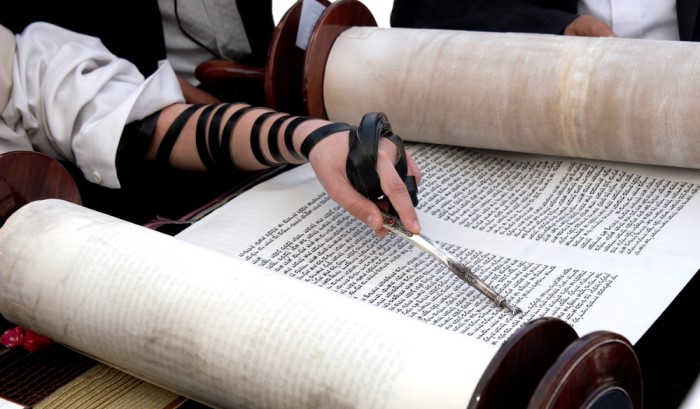 What are the main Jewish holidays?
There are at least six main Jewish holidays that must be observed in Jewish tradition:
Rosh Ha'shana: This is the Jewish name for their new-year celebration, which opens the new Jewish year.
Purim: Perhaps the happiest of all Jewish holidays, in which one wears costumes and give each other candy.
Passover: This may be the biggest Jewish holiday, celebrating the story of Moses and the Israelites as they escaped Ancient Egypt.
Sukkot: This holiday continues the story of Moses and the Israelites, and during this holiday Jews sit in special temporary dwellings to symbolize the tents the Israelites were in during their time in the desert.
Yom Kippur: The most holy and solemn of Jewish holidays, Yom Kippur literally means "Day of Reparations" and it is on this day that Jewish people confess their sins to God and get absolved.
Hannuka: Celebrates the story of Judas Maccabeus and the revolt of the Jews against the Greek government that ruled Israel shortly after the bible was written.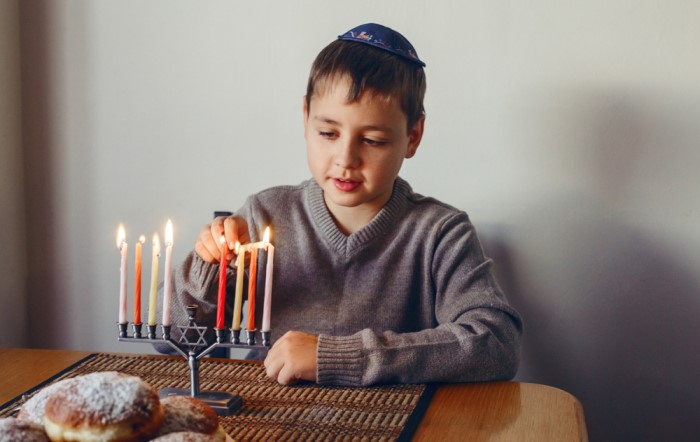 For some extra credit, have a look at this video about what it means to be Jewish: