After losing his wife Kerry to cancer 2 years ago, mourning husband Eric Landman set out to cherish her memory in a way that will both last the hands of time and honor her beauty of spirit.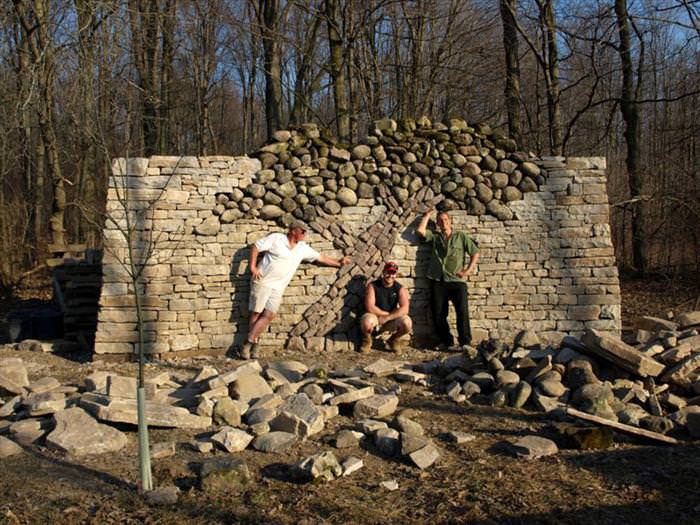 He was granted permission to erect a stone wall with a special tree-like monument, built with his own hands.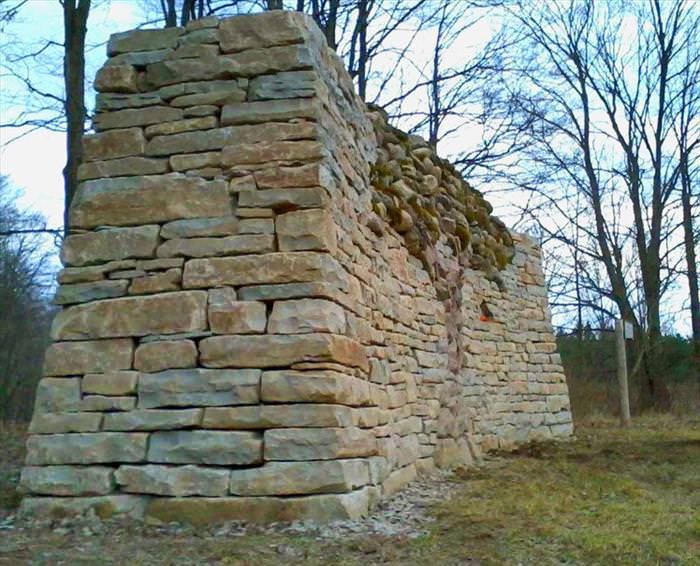 For those unfamiliar with the concept of dry stone, this is a method of construction with stones that uses no mortar or binding material, but relies only on using a special pattern of stones that support each other, without any added material. To do so, of course, requires a lot of planning, trial and error.
The photo below shows the original design idea.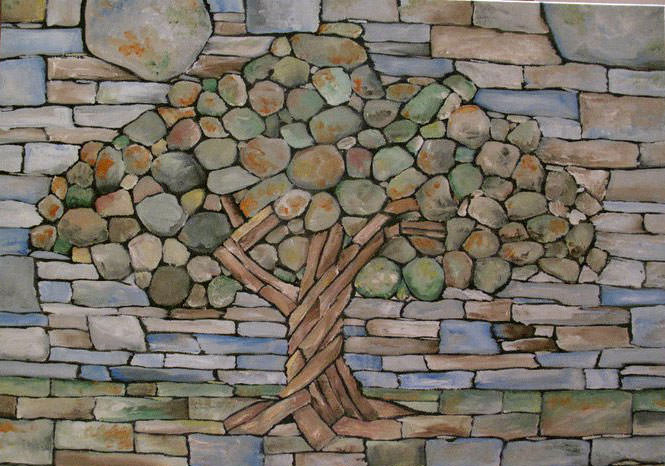 When dealing with the loss of a loved one, sublimation - the act of channeling energies in certain directions - can be a very helpful, very therapeutic thing. Many mourners are encouraged to create a project in honor of the loved ones they lost. The work and focus help the mourner deal with the terrible grief in a healthy and constructive way.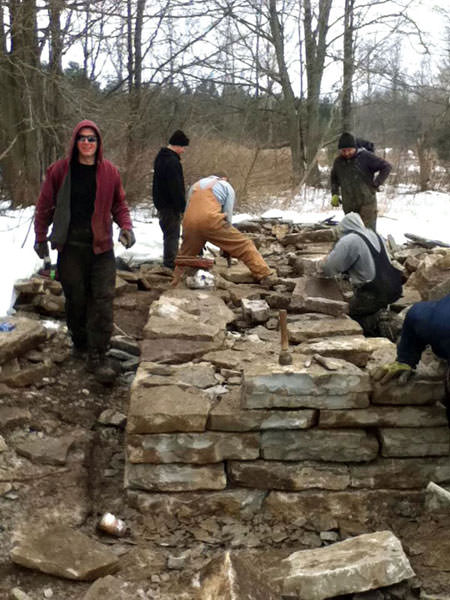 With the help of his eldest son Jordan, Eric built the dry wall and memorial tree that is 10 foot high, 20 feet wide and 5 foot deep - using only stone placement for the work.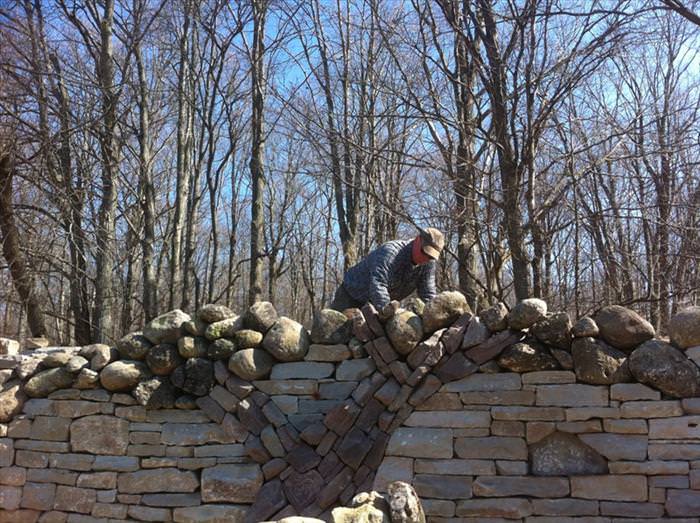 To complete the memorial, Eric and Jordan used between 50-60 tons of stone, mainly limestone and granite. For the part of the tree, Eric used stones that had a rough, almost bark-like exterior, as well as some that were covered in moss, to give that living feeling.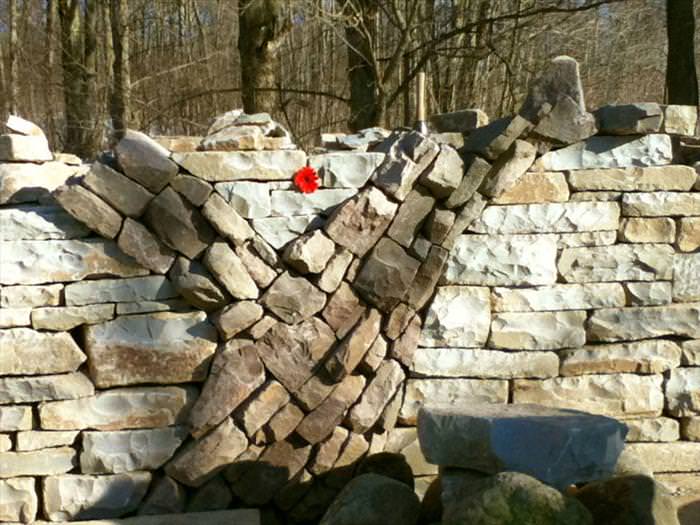 Completed in March, the Kerry Landman Memorial Tree stands now as a beautiful and loving gesture for a loved one passed away.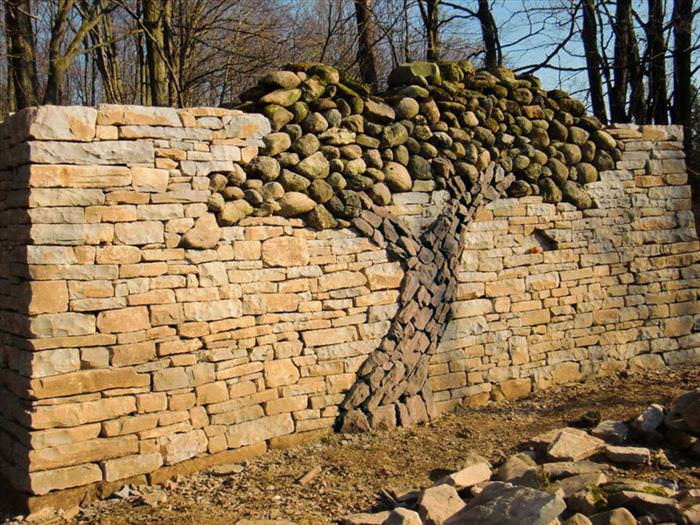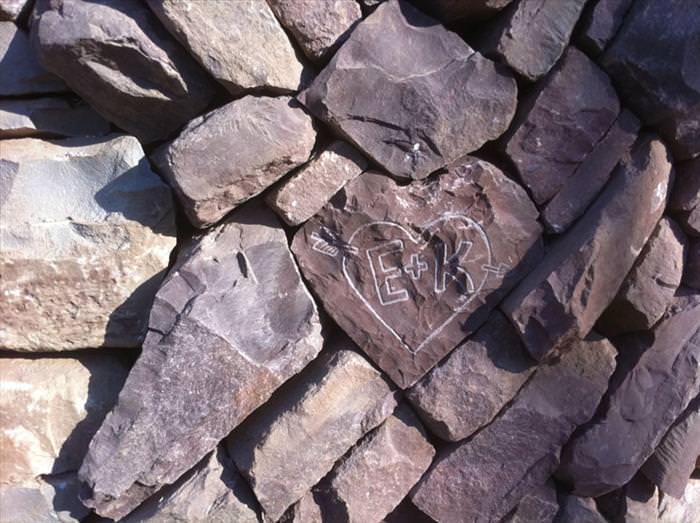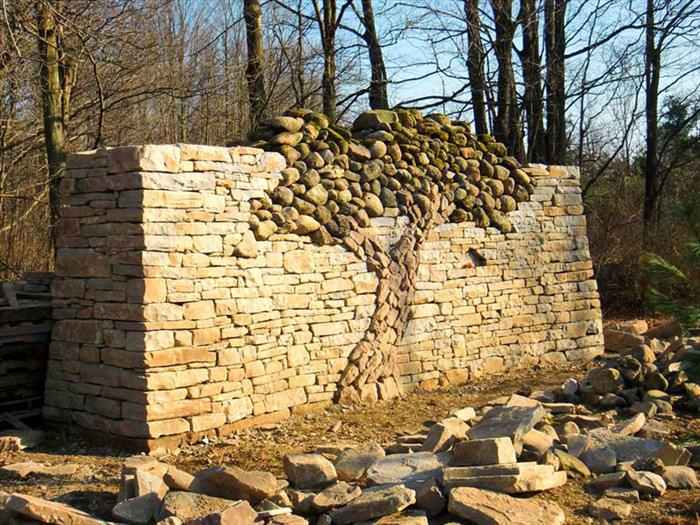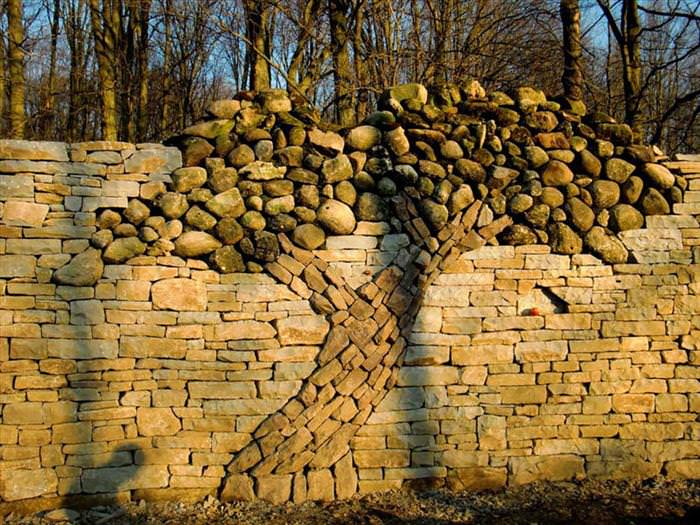 Related Articles:
Jame's Brunt's Unique Natural Art
Polishing Dirt Balls to Perfection and Beyond
Perfectly Balanced Stone Statues