The presentation is accompanied by music
To start the music click on "play"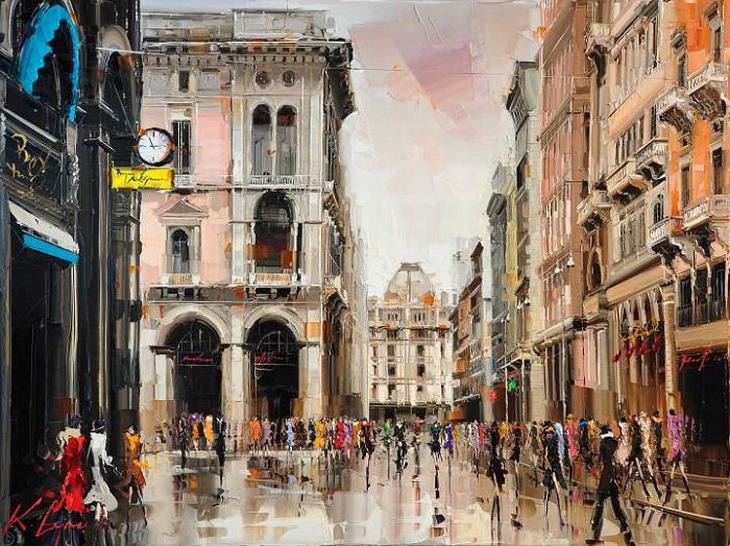 His art is predominantly inspired by cityscapes. He specializes in oil painting and palette knife techniques, on canvas.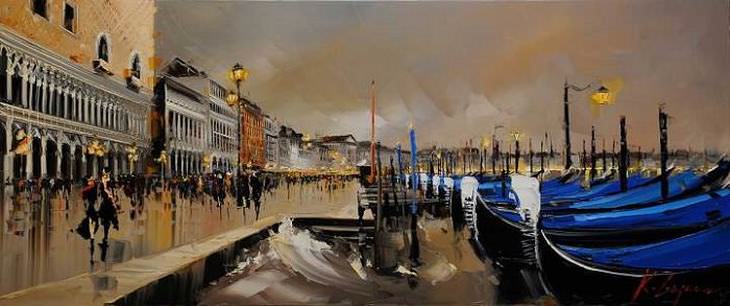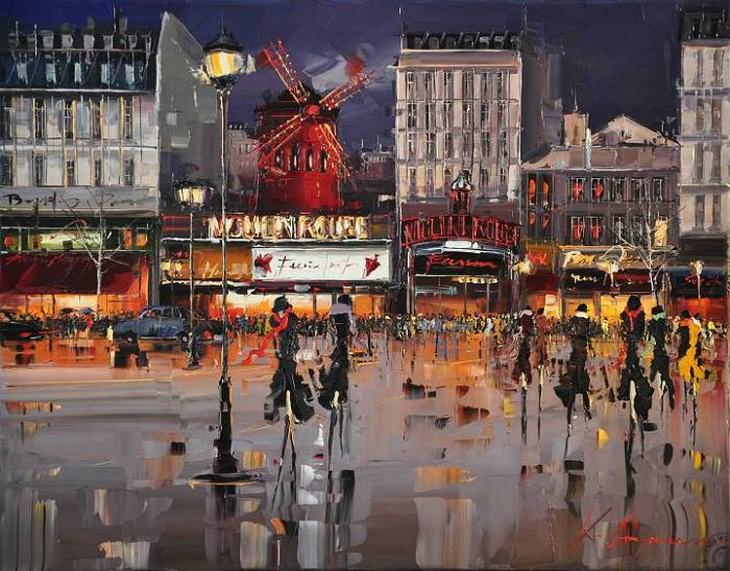 He was introduced to oil painting and palette knife techniques by a family friend who had studied art at the Leonardo Da Vinci School of Art in Rome.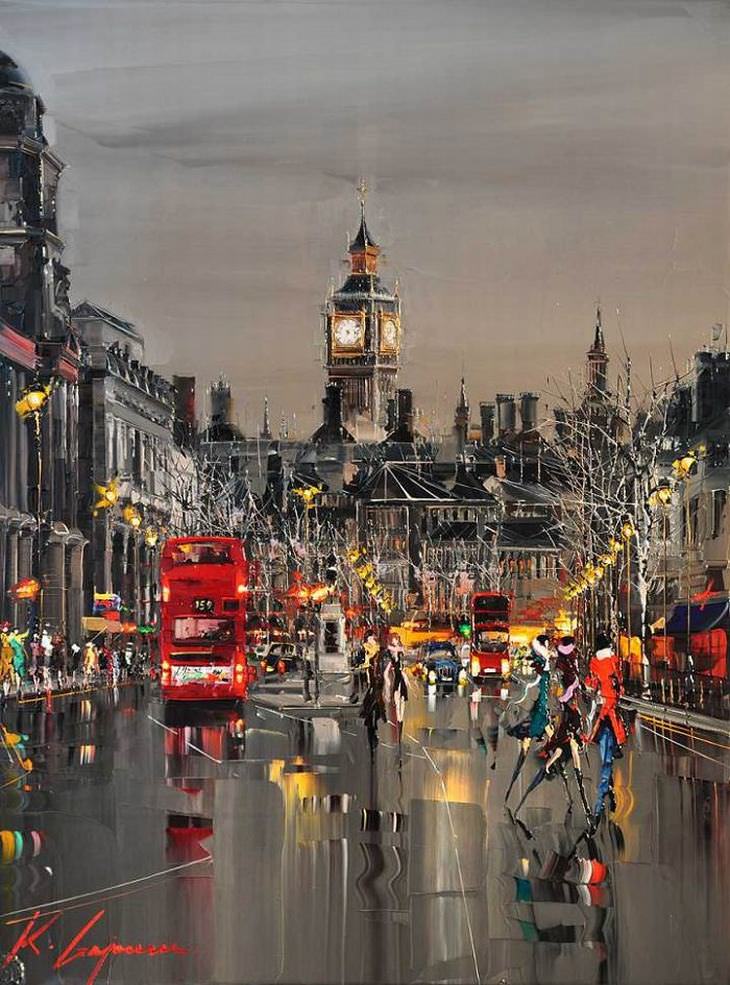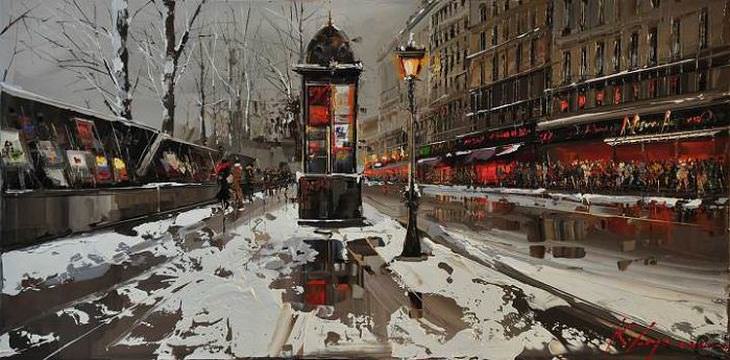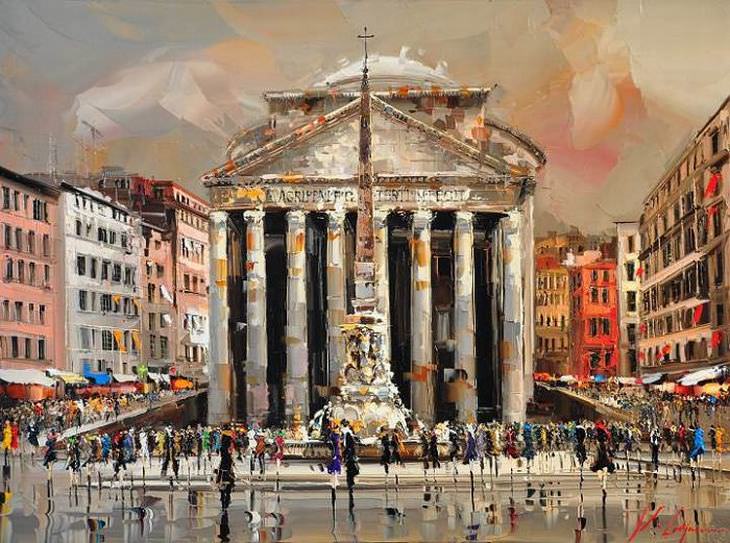 Besides this technique, Gajoum also learned watercolor techniques as well as Parisian-style paintings, in Paris.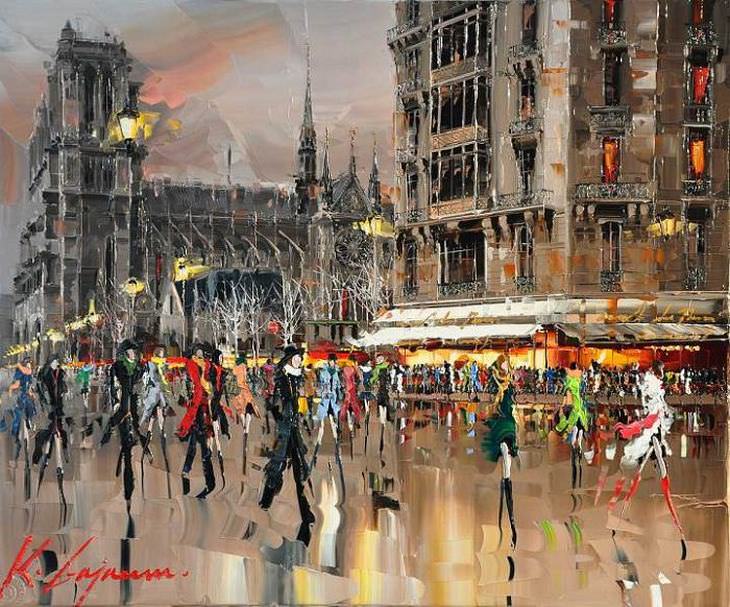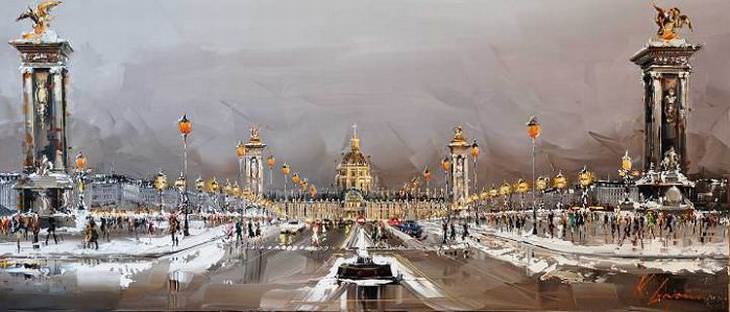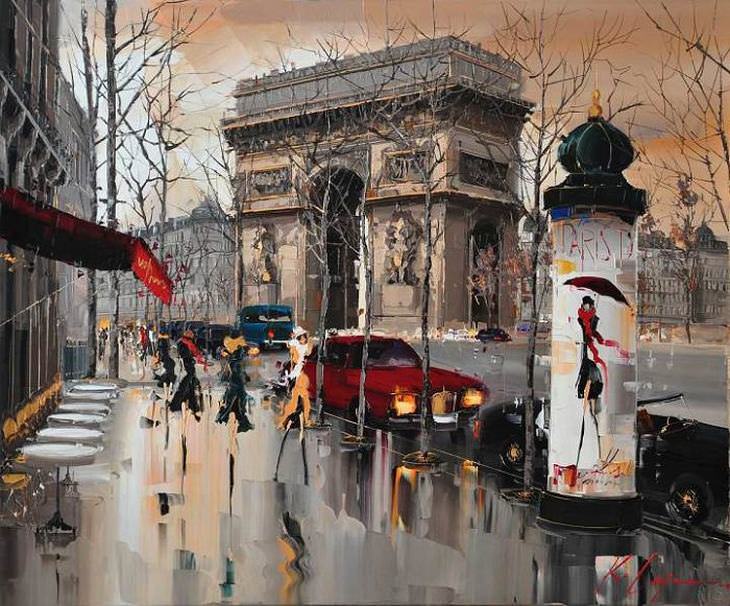 In his artworks, you can feel the warmth and the energy he strives to put across - a quality that is often overlooked by contemporary artists.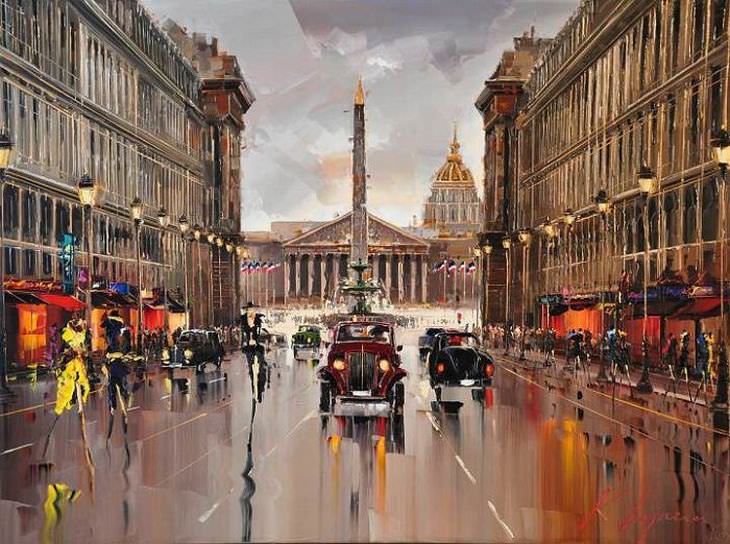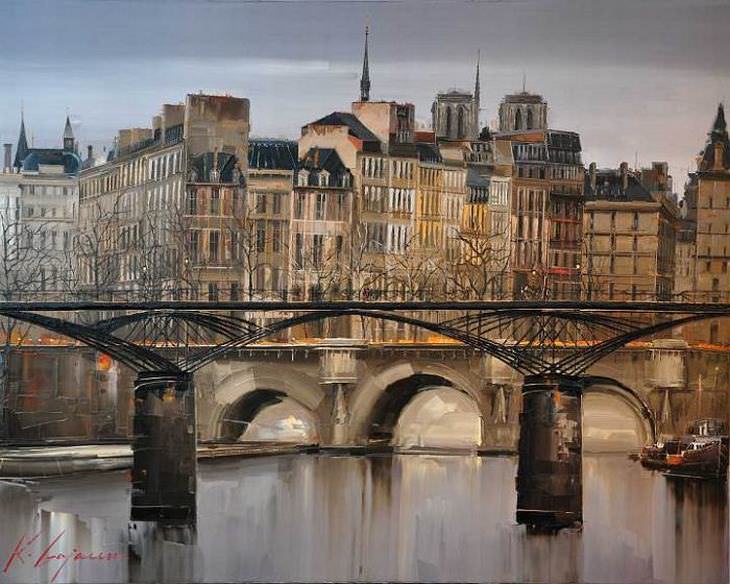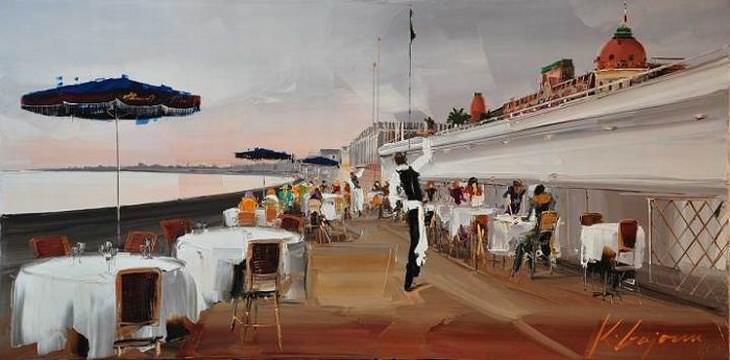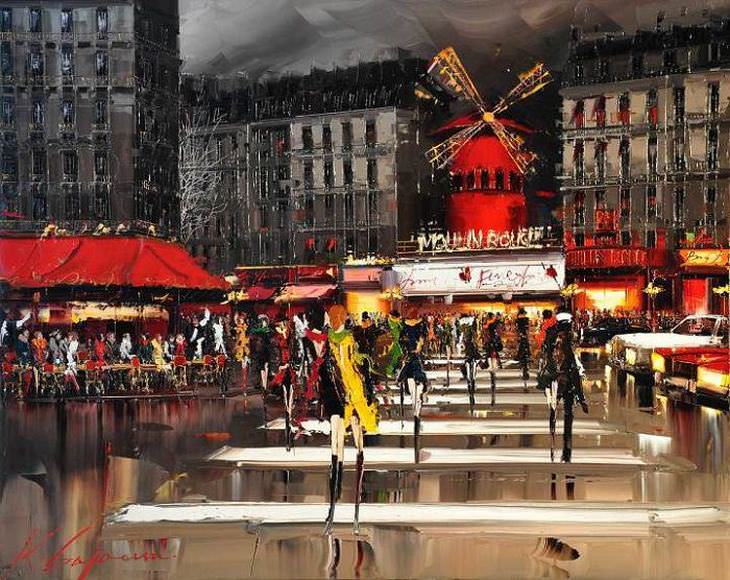 His paintings are both modern and traditional, powerful yet delicate, and both complex and simple.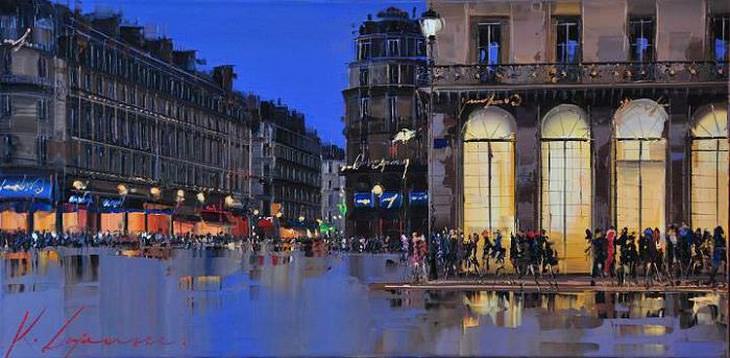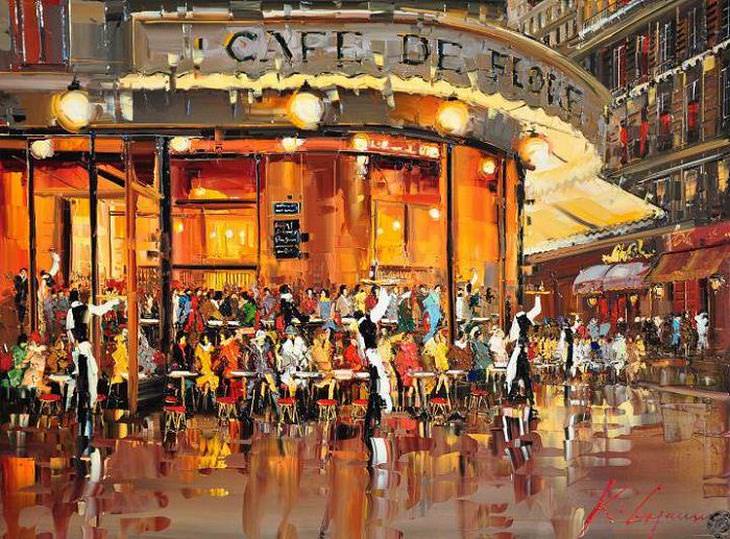 His artwork often illustrates vivid scenes of street life, occasionally adding red umbrellas - which has become a hallmark of his work.