Nicholas Roerich was a well-known Russian figure celebrated for his paintings and written works all over the world. Roerich was even admired by the likes of Einstein, Gandhi, and Franklin D. Roosevelt for his creative genius.
Born in St. Petersburg, Russia, on October 9, 1874, Roerich was interested in art, archeology, history, and philosophy from a very young age. He showed a particular aptitude for drawing, and by the time he was 16, he enrolled simultaneously in the Academy of Art and St. Petersburg University. In 1895, Roerich began studying in the studio of the famous Russian landscape painter Arkhip Kuindzhi. Two years later, he graduated from the St. Petersburg Academy of Arts, and his final diploma painting called "Messenger" earned him great acclaim.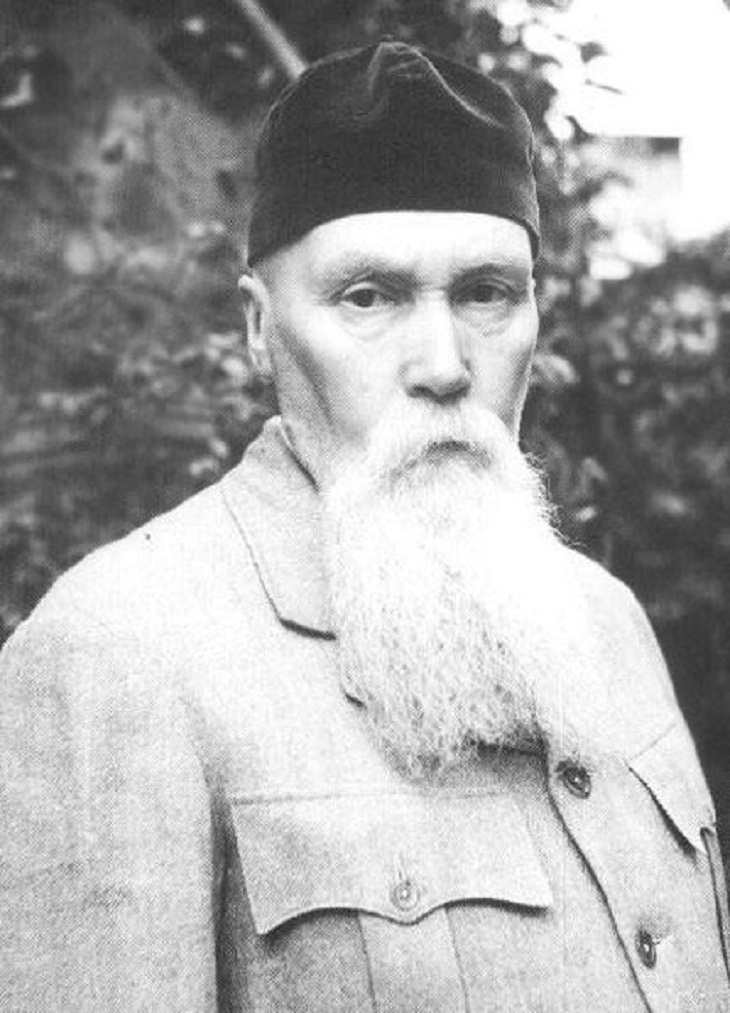 In the years to follow, the artist continued painting while also pursuing his many interests. In the 1920s, Roerich and his family embarked on an expedition to Central Asia. He faced many challenges during the journey, but it eventually turned out to be very productive. That voyage led him to understand the Himalayas and inspired him to create several paintings of mountains. In fact, he went on to make about 500 paintings that celebrate that part of the world. After the end of the expedition, the artist lived out the last period of his life in India in the Western Himalayas.
Since Nicholas Roerich was so deeply entranced by mountains in general and the Himalayas specifically, today we will show you some of his most gorgeous mountain paintings.
1. "Tibet. Himalayas" (1933)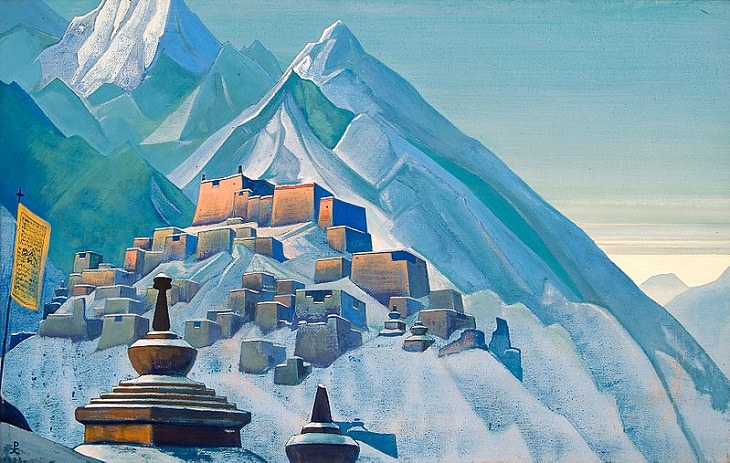 2. "Himalayan view" (Unknown date)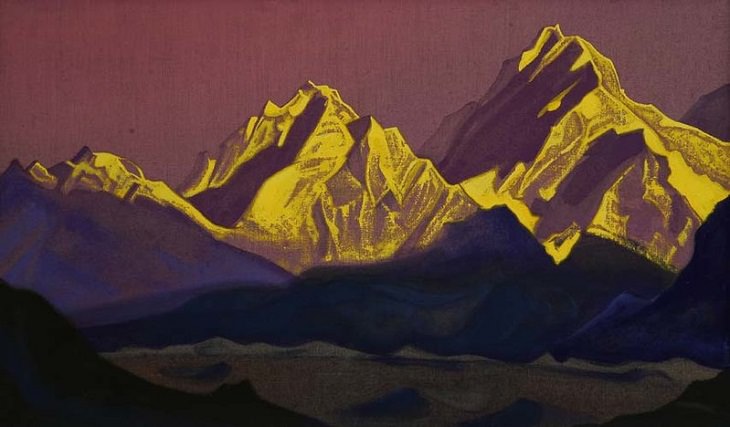 3. "Oirot messenger of the White Burkhan" (1925)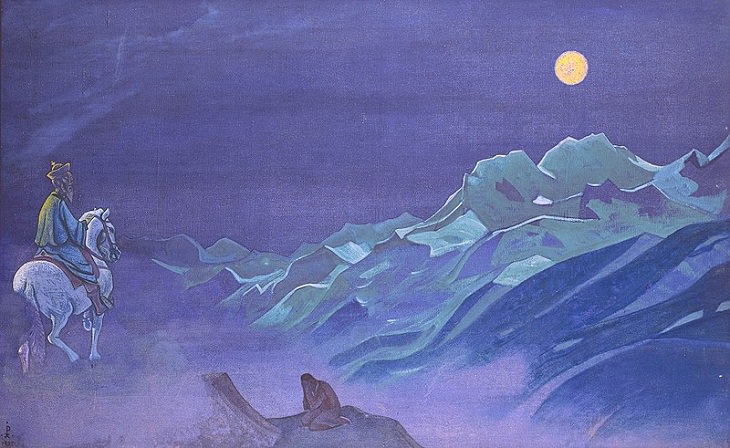 4. "Nagarjuna Conqueror of the Serpent" (1925)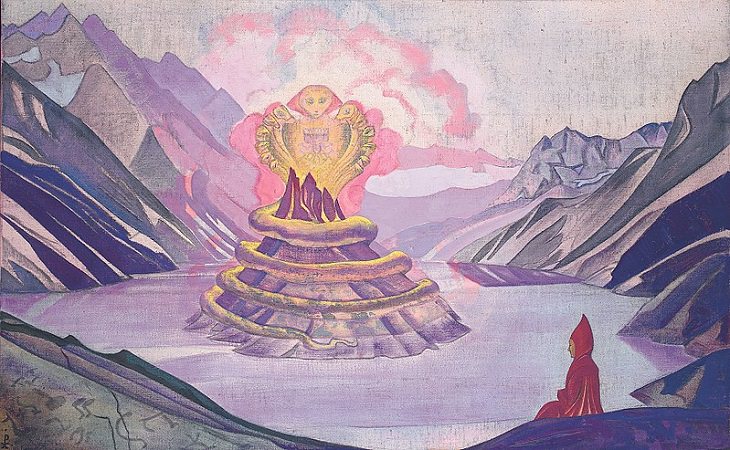 5. "Mount of five treasures" (1933)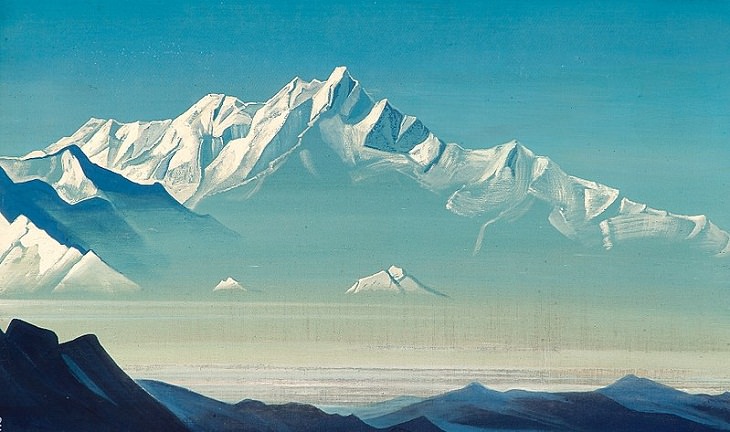 6. "Maitreya the Conqueror" (between 1925 and 1926)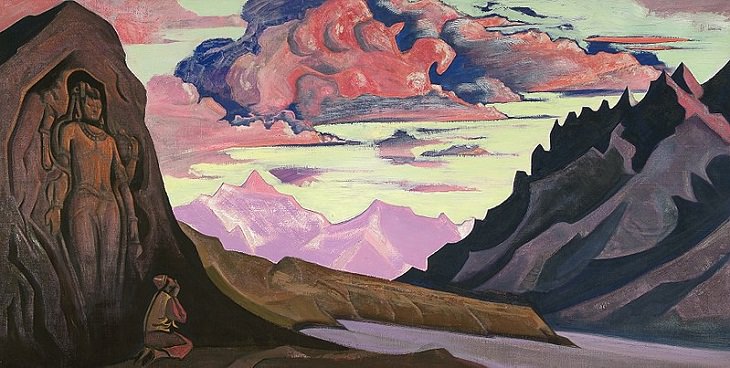 7. "Krishna. Spring in Kulu (1919)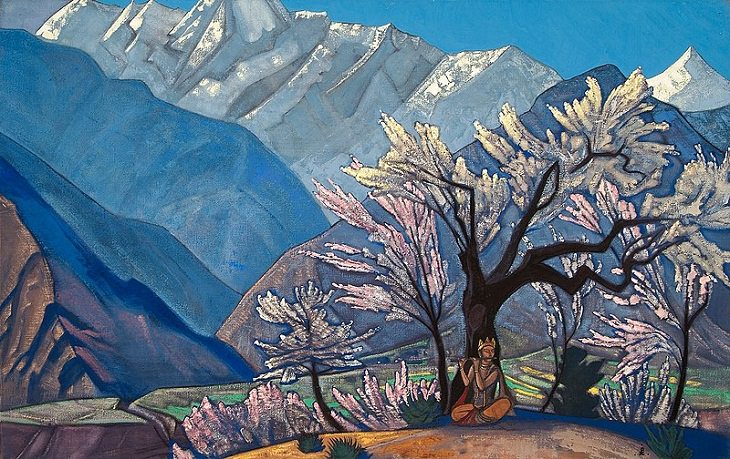 8. "Drops of Life" (1924)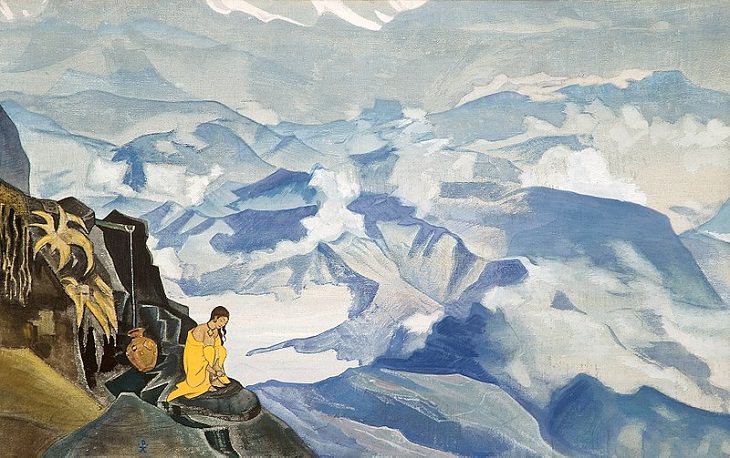 9. "Whispers of the Desert" (between 1925 and 1926)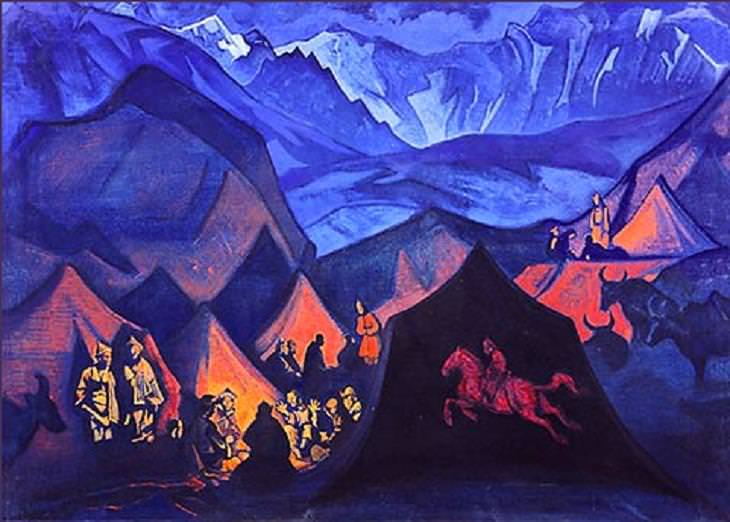 10. "Song of Shambhala" (1943)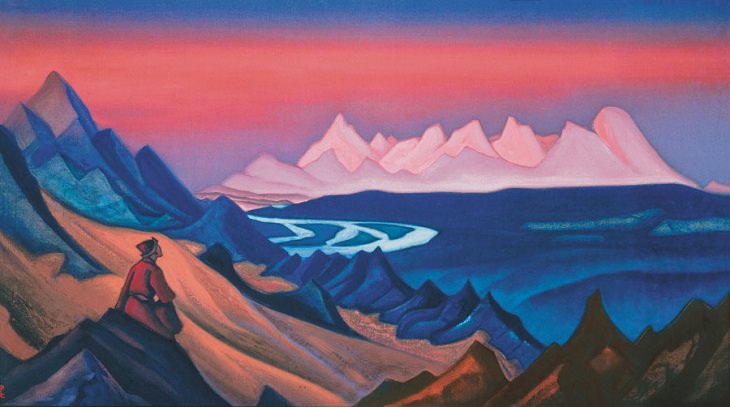 11. "Empathy" (1936)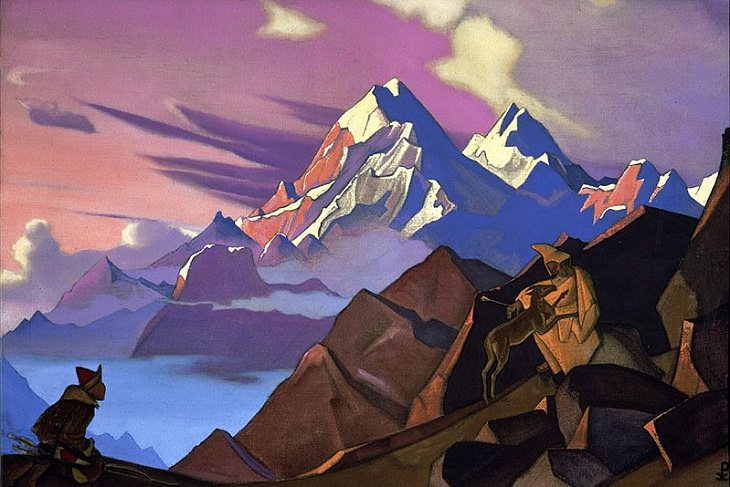 12. "On the Heights (Tummo)" (1936)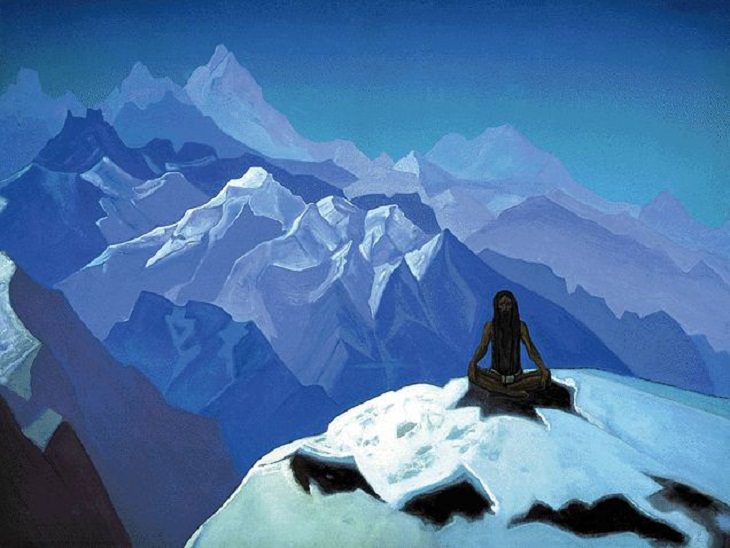 Share these beautiful paintings with your loved ones!