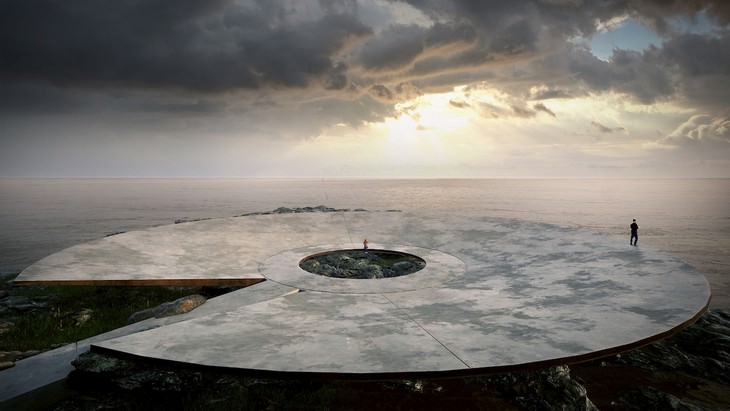 Visitors will be able to access the memorial through a long pedestrian walkaway, which is meant to pull them from their urban environment and into a different headspace, both figuratively and literally. From there, they will step onto the circular platform, which has a central cutout, revealing the blue ocean and waves. This minimalist design, which puts the expansive view at center stage, will allow the visitors to reflect on their emotions and experiences.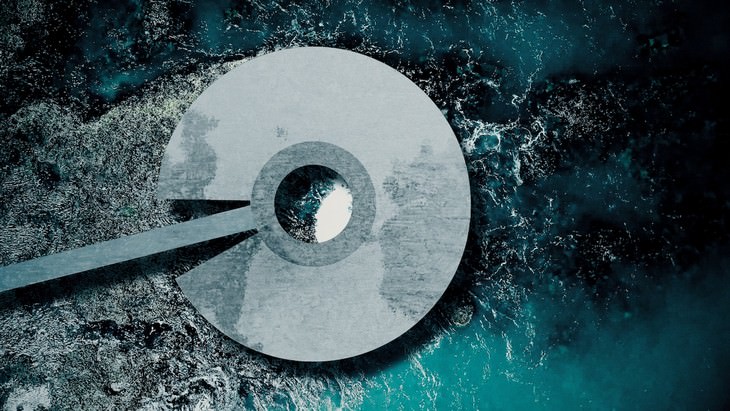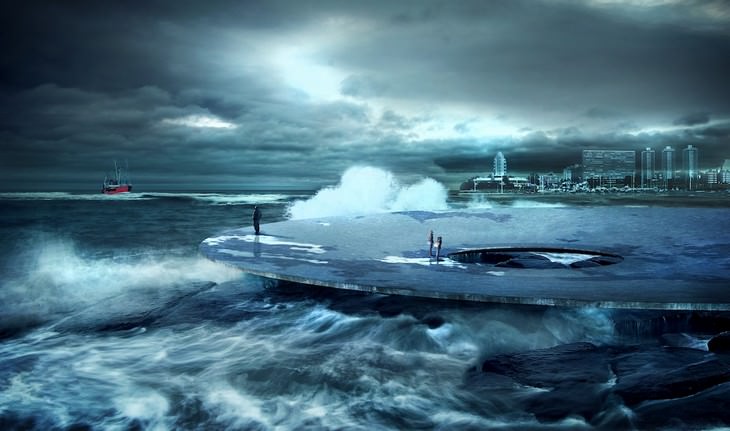 "Architecture is a powerful tool to transform the world," shares the firm's director and lead architect Martín Gómez Platero. "It is, above all, a collective and historical reality, made of small fragments which survive over time and become (part of) culture. It is a way to show who we are on this planet. Monuments, too, mark our shared cultural and emotional milestones. By creating a memorial capable of activating senses and memories in this way, we can remind our visitors —as the pandemic has — that we as human beings are subordinate to nature and not the other way around."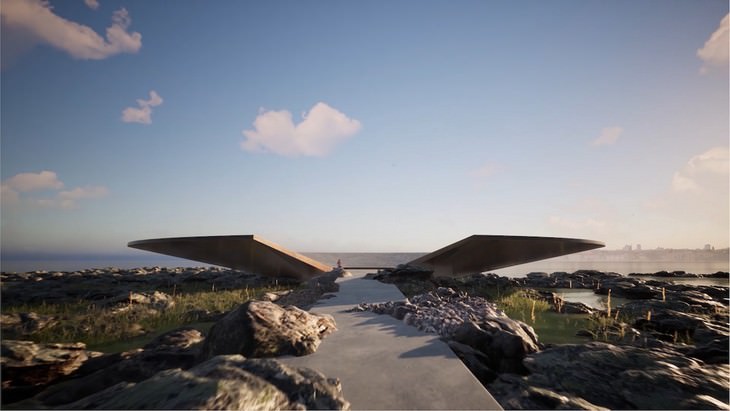 The disk will be 131 feet in diameter, with the center cutout measuring nearly 33 feet in diameter. Made from Corten steel, a highly durable material that can stand up to the elements, it'll have a concrete finish on the interior. The Memorial will be able to hold up to 300 visitors at a time, following all the current social distancing regulations, of course.
Gomez Platero is discussing the exact location with the Uruguayan government at the moment. Once the on-site assembling of the construction begins, the firm estimates it will take about six months to complete. It sure looks like it will be a beautiful and fascinating spot to visit, commemorating one of the most tumultuous time periods in recent history.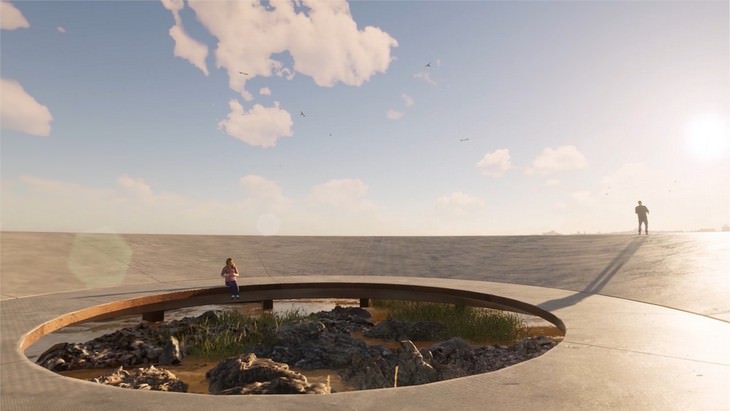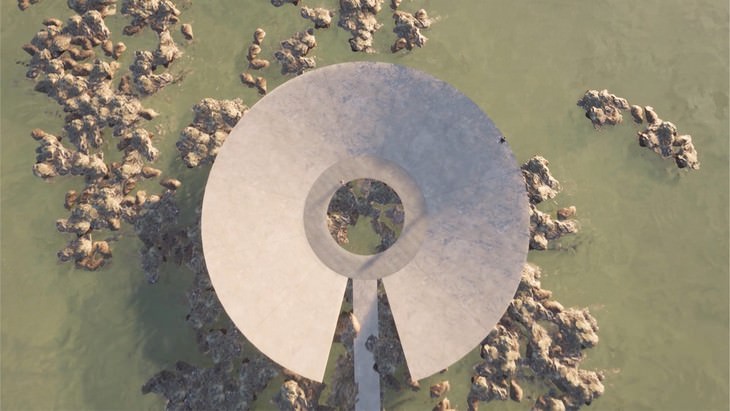 If you found this article interesting, pass it on and share it!