If you've owned a piece of jewelry for a while, you know that they tend to collect tarnish, and cleaning the tarnish can be a real hassle, as well as really expensive. Did you know, however, that there's a quick, free way to clean your jewels at home, with very little effort (if any)? By combining a few common household items and very little elbow grease, your jewelry collection will sparkle like new.
What you'll need:
• Aluminum Foil
• 1 tablespoon of baking soda
• 1 teaspoon of dish detergent
• 1 tablespoon of salt
• A bowl
• An old toothbrush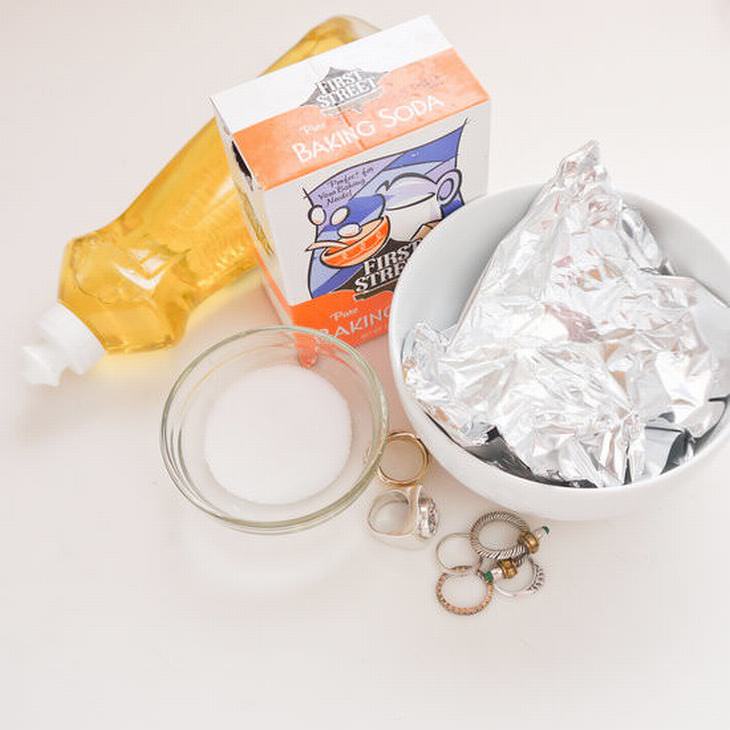 Instructions:
1. Line a bowl with the aluminum foil, making sure to keep the shiny side up.
2. Add the salt, baking soda, and dish detergent.
3. Add hot water and let the whole thing fizz.
4. Put your jewels in the bowl and wait for 10-15 minutes.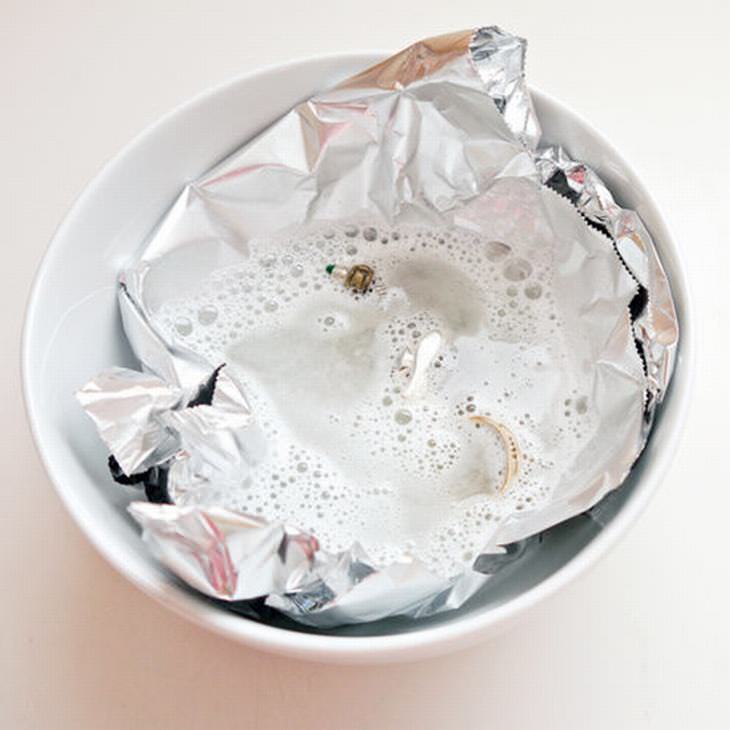 5. Take the jewels out and scrub them with the toothbrush.
6. Rinse again and dry using a microfiber cloth or paper towels.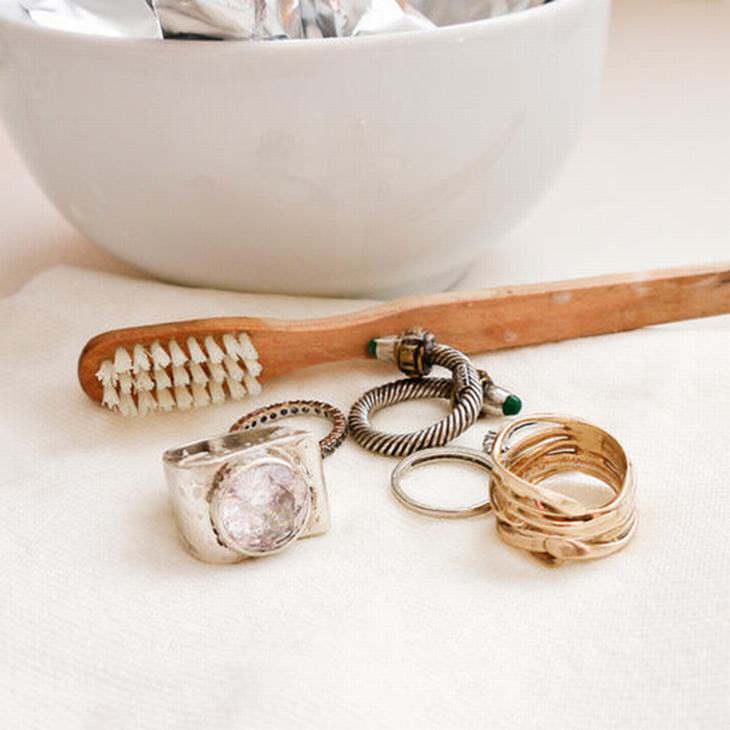 7. Enjoy your sparkling jewels.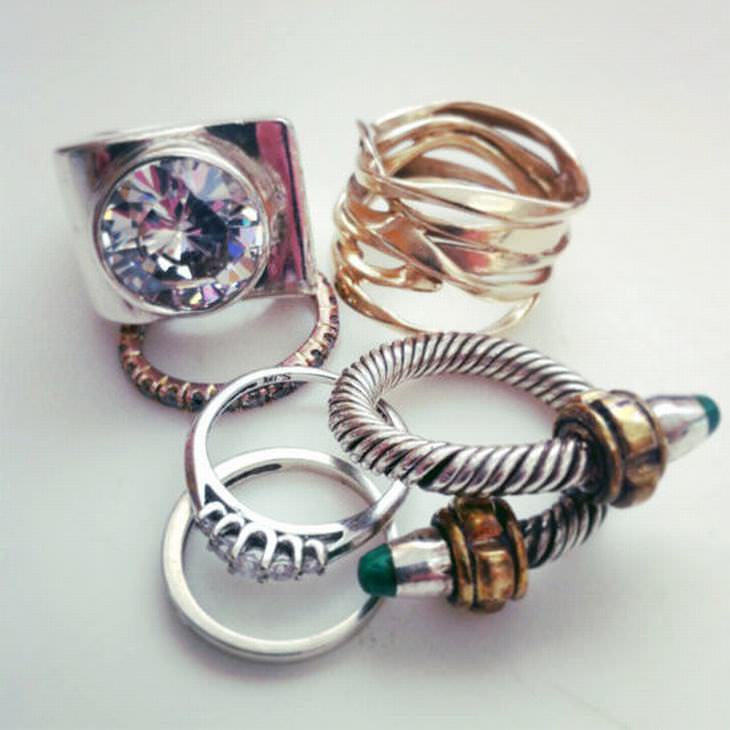 H/T: popsugar.com