When the summer heat arrives, air conditioners become pretty much indispensable. And luckily, air conditioning is the default in most homes, vehicles, and public indoor spaces - be it a restaurant, post office, or shopping mall. In terms of climate control, things only get problematic if you decide to leave the indoors.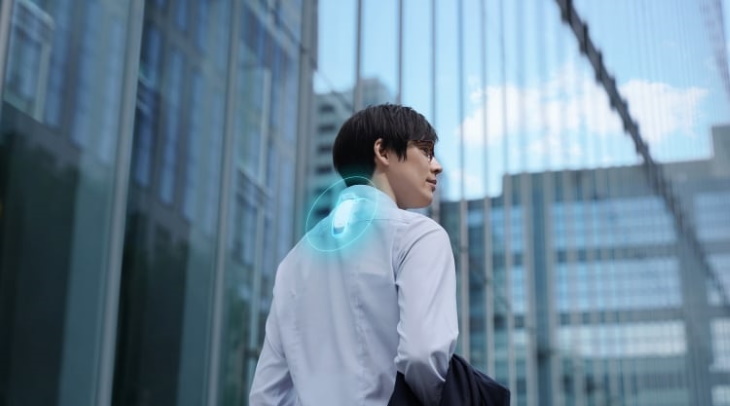 In 2019, Sony released the first version of a small air conditioning device that can be carried with you anywhere you want, keeping you cool for hours and hours as you explore the scorching outdoors. Called the Reon Pocket, this device is worn above your shoulder blades, and it cools you down by gently blowing cool air down your back.
The device can be worn in two ways - by either attaching it to a flexible silicone necklace or popping it into a special shirt with a pocket in the back to hold the device. The Reon Pocket was designed to be small and inconspicuous - you can easily hide it under a collared shirt and commute to work and back comfortably in the summer.
Though the first 2019 iteration of this device was only available in Japan and is said to have been on the weaker side, the technology of the Reon Pocket has evolved by leaps and bounds. After the initial hit launch in Japan, two more versions of the device have been released.
The latest version came out in 2022. The Reon Pocket 3 is significantly more powerful and comes with a smartphone app that will help you control the temperature and power settings. The unit also has an automatic setting, where the device adjusts the optimal temperature on its own. This is possible thanks to motion sensor technology built into the device.
Reon Pocket 3 has four power settings. The higher the setting, the more cooling power the device provides. So you can take it on various outings - from short walks and daily errands to light exercise. Depending on the power setting, a single charge of the built-in battery will last you anywhere between 8 and 61 hours of continuous work on the cooling mode.
As with any proper AC unit, the Reon Pocket 3 also has a warming mode to keep you warm in the winter. Sony says that a single charge will last between 27 and 54 hours on the heat setting. You can charge the device via a standard USB-C cable - a full charge takes about an hour and 40 minutes. So you can easily recharge the device daily, just like you do with your smartphone.
Importantly, the price of the device isn't ridiculously high either, so many people can actually experience it firsthand. On the official Hong Kong Sony website, the Reon Pocket 3 retails for 1,499 Hong Kong Dollars, which is about 190 United States Dollars. This unit includes the device itself and the neckband.
Details about the device can be found on the official Sony site in Japan here.
H/T: My Modern Met