This November all astronomy lovers and curious travelers alike will enjoy the Leonid meteor shower. This meteor shower gets its name from the Leo constellation: the meteors seem to originate from it. The meteor shower will last throughout the entire month, peaking on
the night of Wednesday, November 17 and the early morning of Thursday, November 18, 2021.
Where to Watch?
When choosing your place to watch make sure to check ahead online for light pollution percentage. Your ideal stargazing spot should be as dark as possible. Bring blankets and snacks and maybe an inflatable mattress or a folding chair. Check the weather report ahead- you don't want any clouds hiding the display from you. Help yourself to our list of best stargazing spots in the USA.
Enjoy This Explanation About Small Celestial Bodies:
For Astronomy Lovers, Here are the Major Events This Month:
Please Enjoy These Pictures From Recent Meteor Showers:
Between the planets Mars and Jupiter there's the Asteroid Belt. As explained in the video above, these are chicks of space rock and metal. They become meteors when they fly burning through the Earth's atmosphere, and the ones that made it through and land on the earth are called meteorites. The asteroids in the Asteroid Belt never formed a planet because of the massive gravitational forces of planet Jupiter, withholding them from drawing into one another.
These asteroids from the Asteroid Belt tend to bump into each other as they are pretty crowded. When the crash is strong enough it can kick them out of their course in the Asteroid belt. If you're lucky enough to find a meteorite, know that this is the oldest thing you can touch as they are that same age as the Solar System itself. Amazing!
Jupiter marks a certain point in the Solar System called the Snow Line, beyond which all objects contain a lot of ice. This is where the Kuiper Belt is located. Reminiscent of the Asteroid Belt, it contains chunks of ice. When these bump into each other they become comets. Usually, they travel around the sun as its massive gravitational force captures them. When they burn through the Earth's atmosphere, the comets' icy tail evaporates, and what we see is the glow of the trail burning.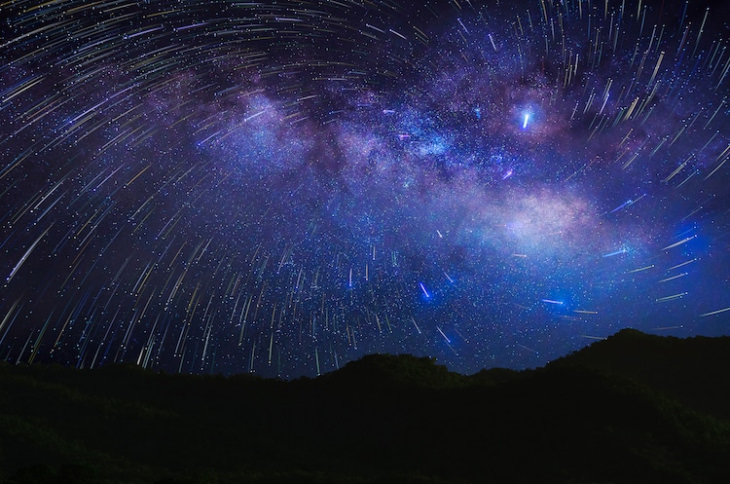 A Time-Lapse From Last Year's Leonid Shower: