There is a widespread belief that dogs and postal workers don't get along. It's not that there are no recorded cases of dogs chasing after postal workers, but the idea of dogs and postal workers being arch enemies is significantly overblown by cinema. Cliche movie tropes aside, the reality is that dogs and postal workers can and do get along quite well, for the most part.
Take these adorable photos published in the Facebook group UPS Dogs, for example. The bond between these UPS Drivers and dogs is as affectionate and inspiring as can be!
1. Meet Narwhal and Burton from Brooklyn, Connecticut
2. "Charlie gives Eric big snobbery Saint Bernard kisses."
3. Special delivery!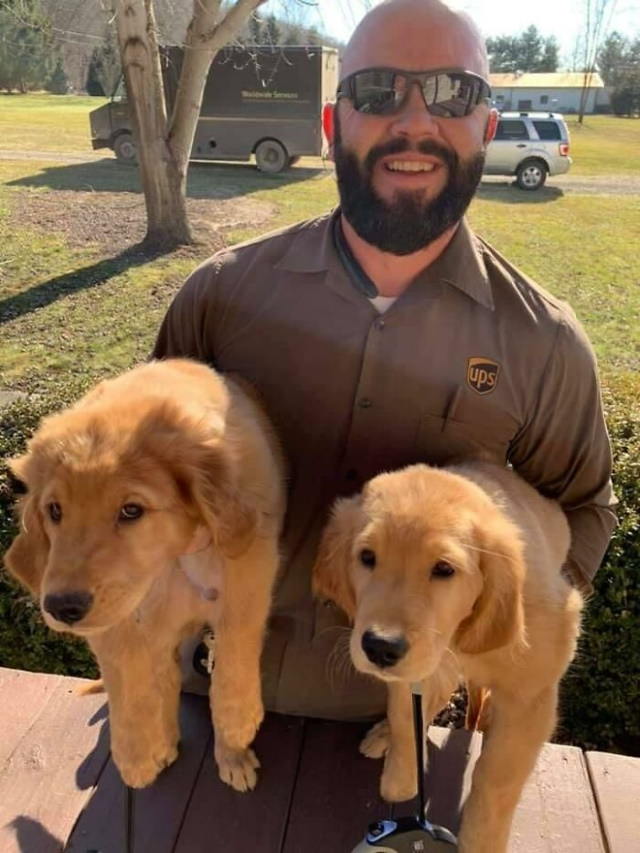 4. "You mean to tell me I get THREE biscuits on Thursdays?!?"
5. What a happy and cute picture!
6. "Paul was on one knee until Jax decided that meant playtime."
7. What an adorable little puppy!
8. Aww, she wouldn't let the UPS driver leave...
9. "Mandy barks like crazy when Carlos drives into the yard, she waits expectantly for him to step out of the truck! She offers her paw to shake, and then she gets her treat!"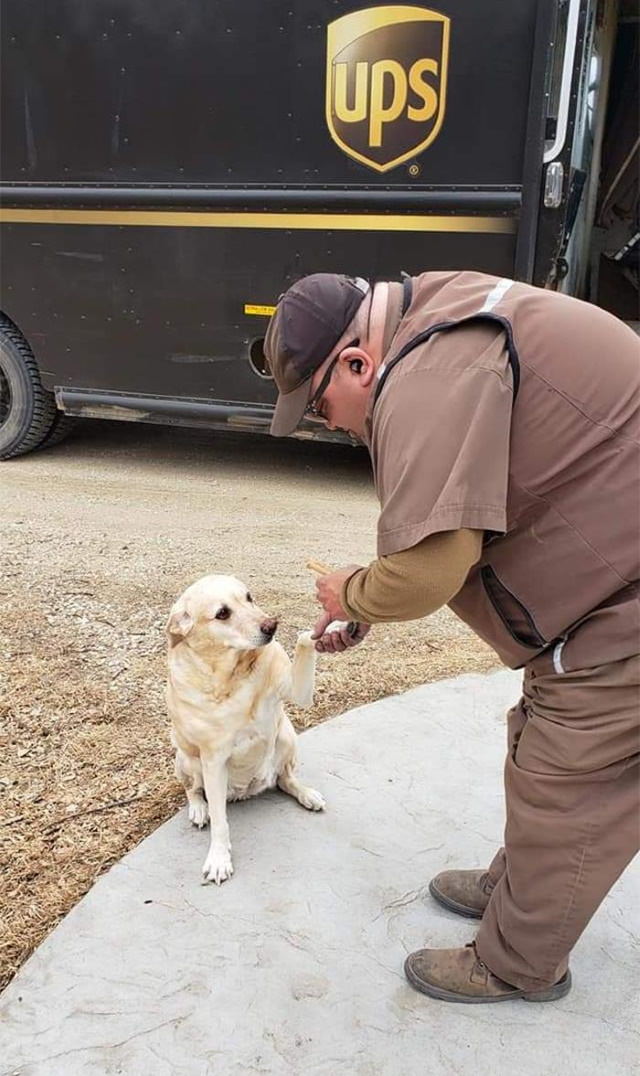 10. "Vision loves UPS and especially Darla! He even has his own uniform!"
11. It's Cuddle Time!
12. This mailman has the best company!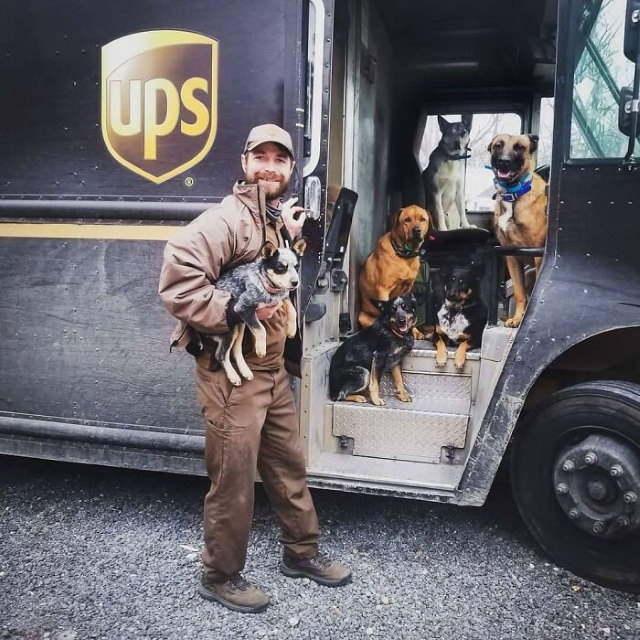 Share these adorable pictures with others!