This Friday, thousands gathered in San Francisco as part of a huge endeavour to grant one sick child's wish. Miles Scott is a 5 year old child from San Francisco that has been battling leukemia ever since he was one years old. The little batman fan was give the opportunity to star in his own little bat-drama as batkid, the caped crusader.
The city-wide event included chases, police, bad guys and damsels in distress, batkid got to join batman in his batmobile as they drove around the city to stop infamous super-villians. This amazing even was accomplished with the help of 11 thousand make-a-wish volunteers and the kind citizens of San Francisco.
Batkid's advensutre began this Friday morning as he met with batman and his Batmobile Lamborhini.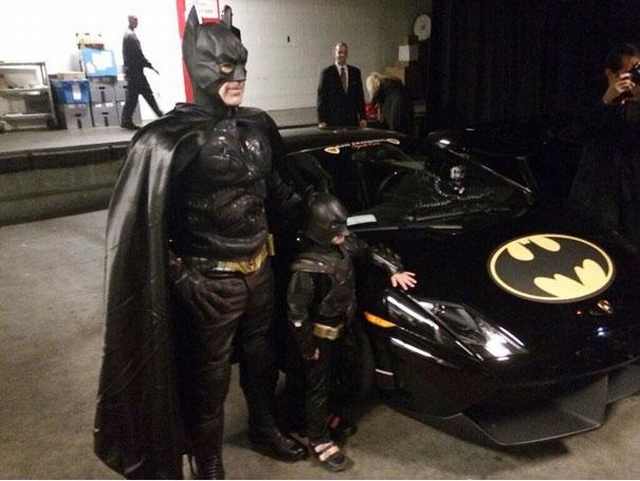 NEWS FLASH: There is a damsel in distress that needs Batkid to save her!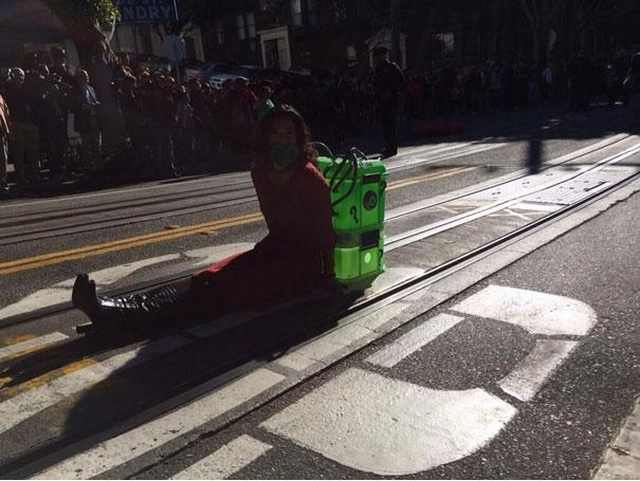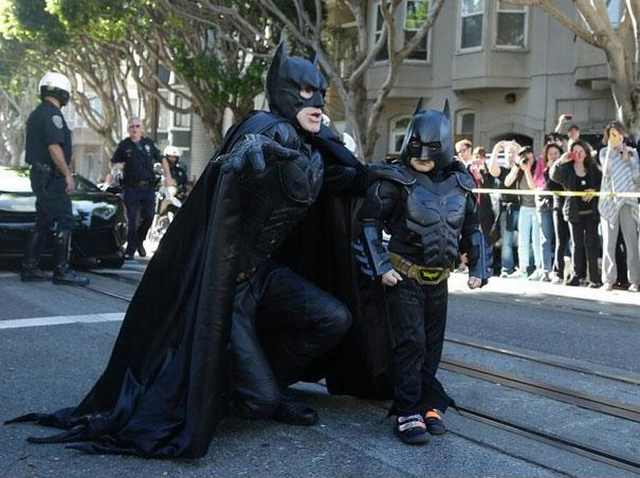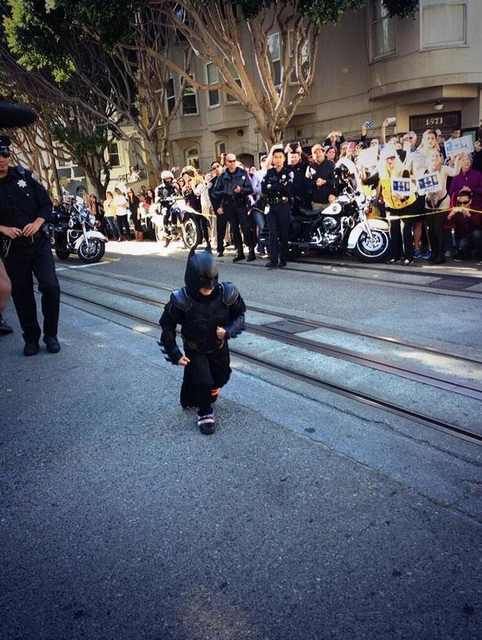 With a little help from Batman, Batkid disarms the riddle-bomb and unties the grateful woman from the tram tracks.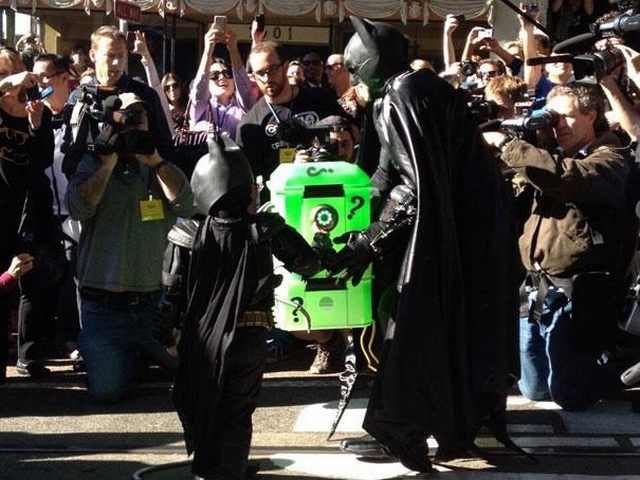 I'm just doing my job, ma'am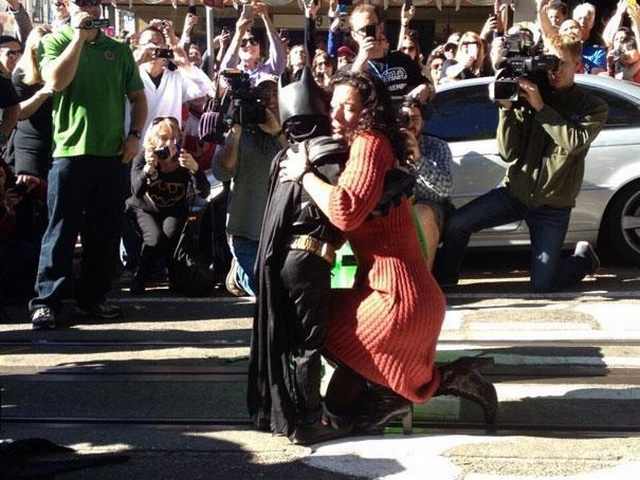 Batkid groupies are everywhere!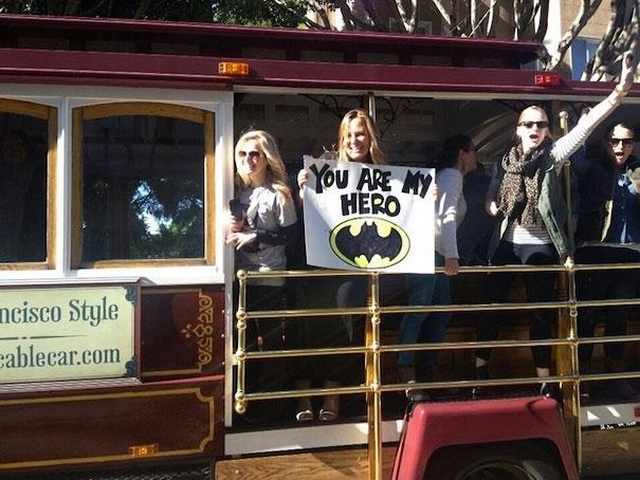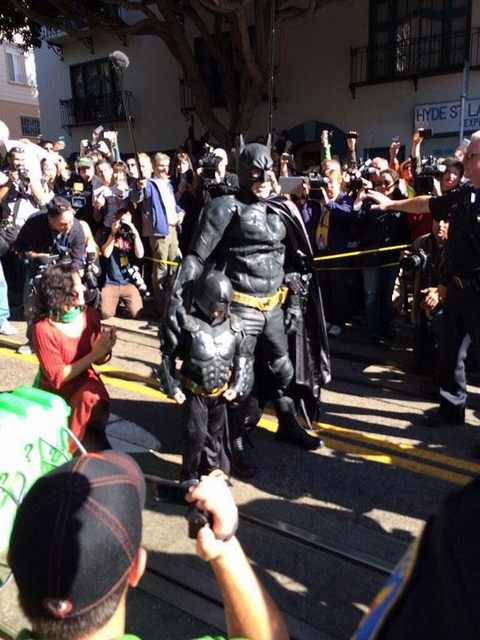 Batkid's little brother dressed as his sidekick Robin, but he hung out with dad on the sidelines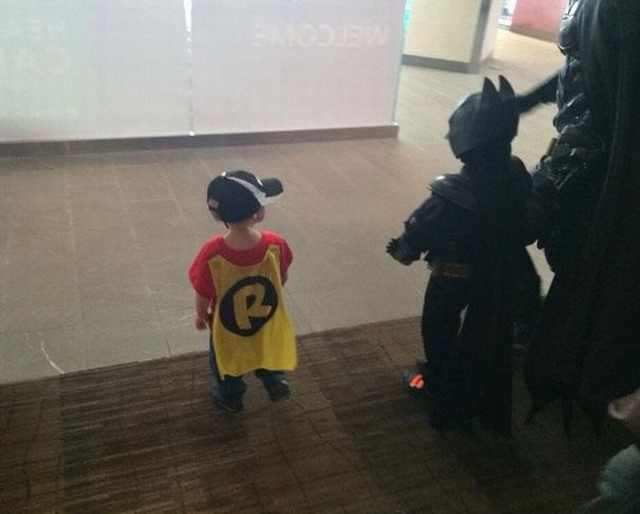 BREAKING NEWS: There's a robbery in the Financial District! Go Batkid! Save the day!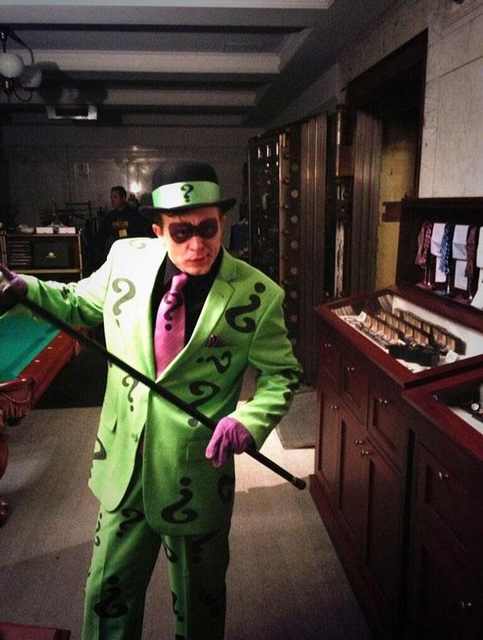 Batkid arrives at the scene of the crime in no time…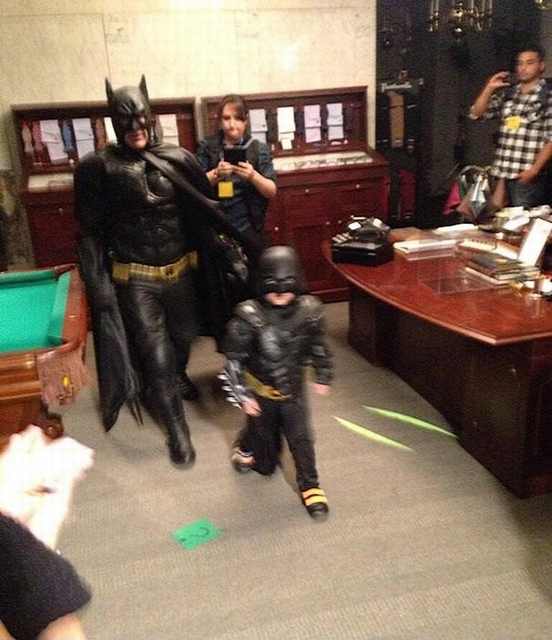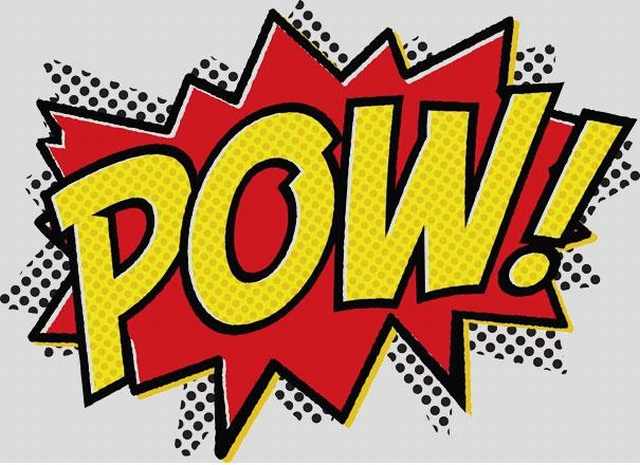 The riddler never stood a chance...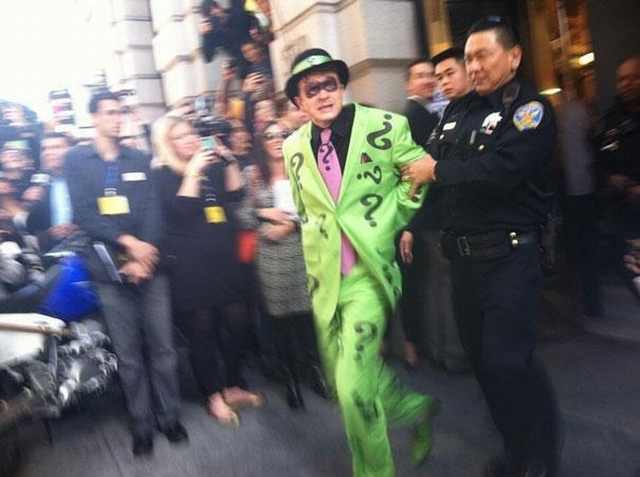 NEWS FLASH: The evil Penguin has kidnapped the mascot of the San Francisco Giants Lou Seal! Save him, Batkid! They're headed to AT&T Park!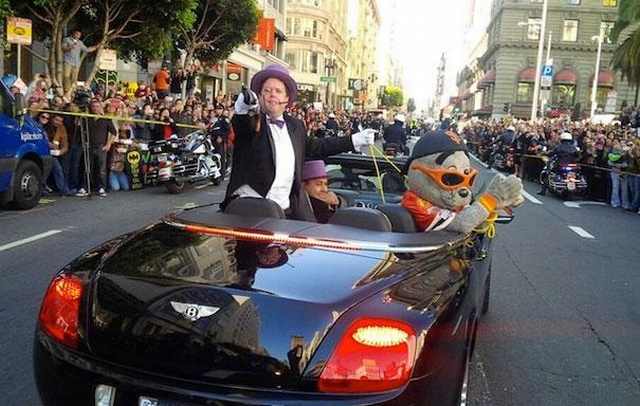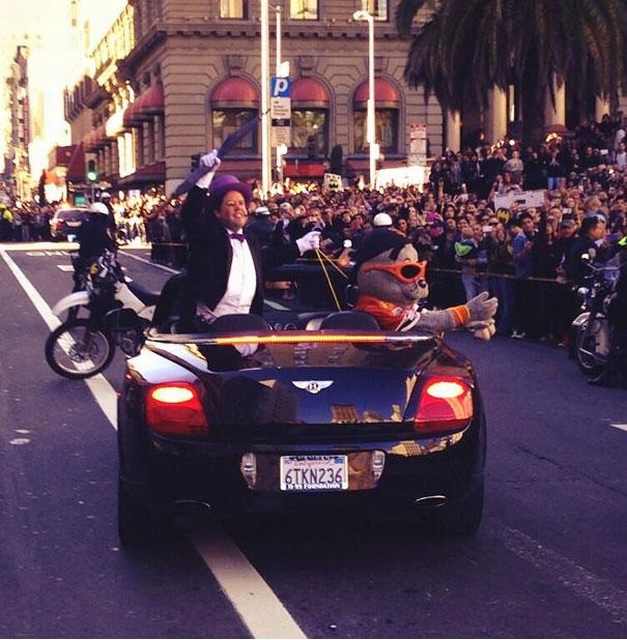 The Penguin captured Lou and tied him up in a cage. Despicable!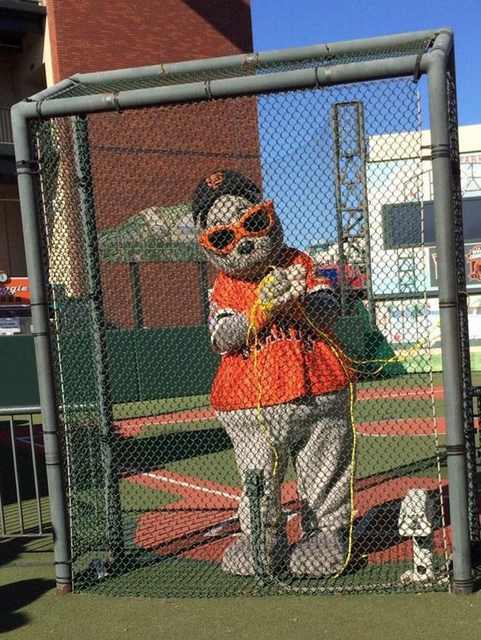 Batkid arrives at the scene of the crime to save the day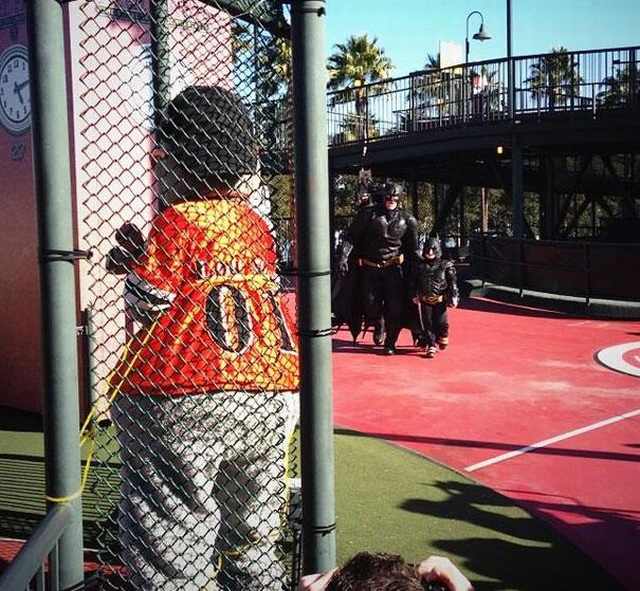 The elusive Penguin is captured thanks to Batkid!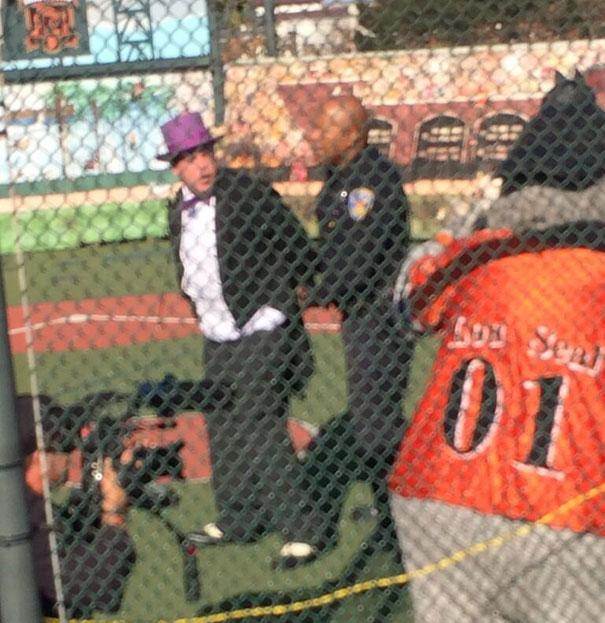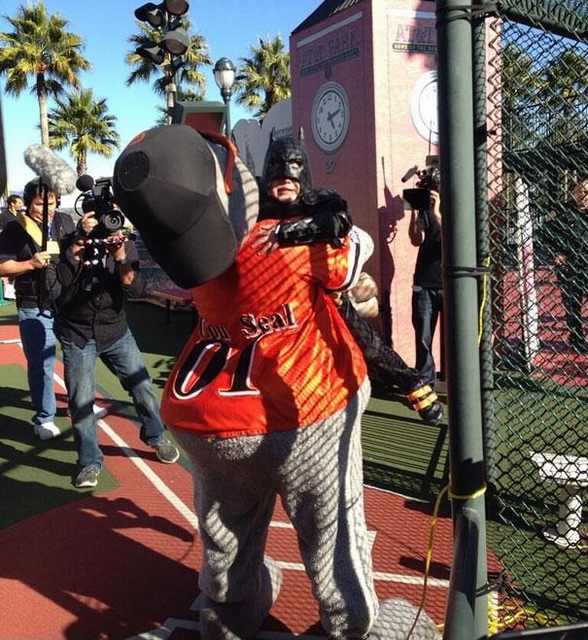 Gotham City awaits our hero, #SFBatkid. This city is full of love!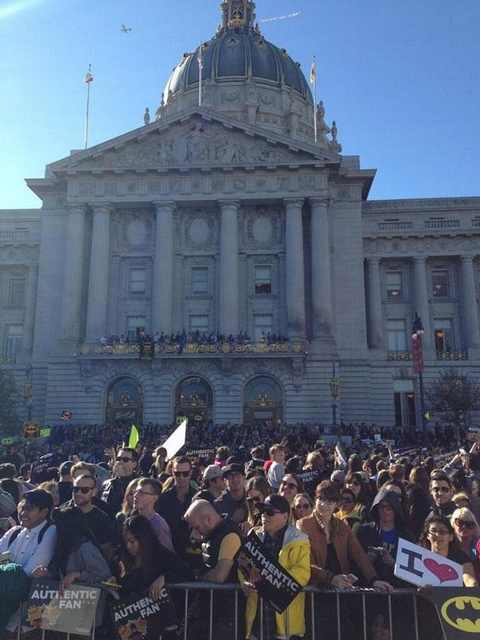 KEY TO THE CITY:
Mayor of San Francisco awards Bat Kid outside City Hall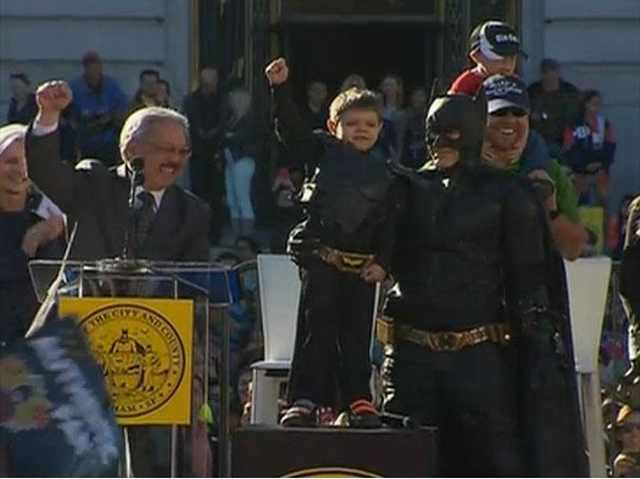 Over