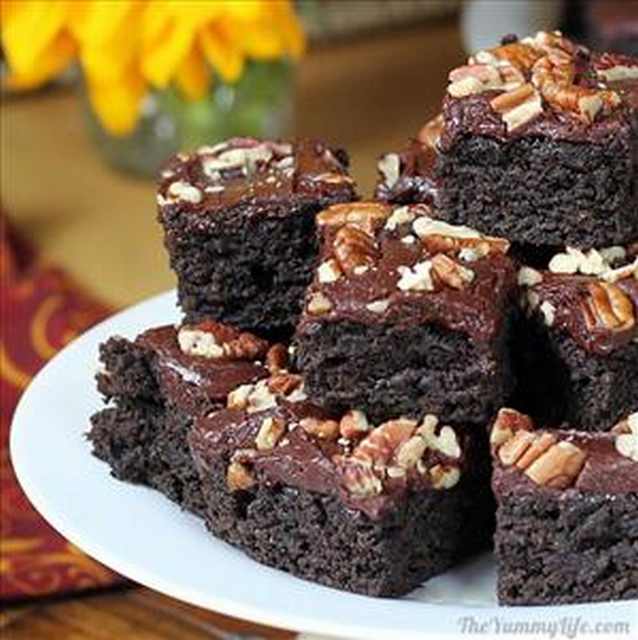 Recipe makes: 24 servings

Ingredients:

2 cups of chopped raw zucchini
1/4 cup of coconut or vegetable oil (coconut oil gives these brownies a rich and creamy taste)
1/2 cup of low fat yogurt (preferably Greek yogurt)
1 1/4 cups sugar
1 tablespoon of vanilla extract
2 cups of white or whole wheat pastry flour
1/2 cup unsweetened dark cocoa powder
1 1/2 teaspoons of baking powder
1 teaspoon salt

For the frosting:

1 cup semisweet or bittersweet chocolate chips
1/4 cup canned evaporated milk (almond milk can also be used)
2 tablespoons butter or vegetable oil
1/2 teaspoon vanilla
1 cup powdered sugar
1/2 cup chopped pecans or walnuts (optional)

Preheat the oven to 350 degrees (about 176 degrees Celsius) and grease a 9x13 baking dish. In a blender or food processor, blend together the chopped zucchini, oil, yogurt, sugar and vanilla until it is pureed and liquidy. Set aside the mixture.

In a large bowl, mix together the dry ingredients: the flour, cocoa powder, baking powder and salt. Add the wet ingredients to the mixture and stir until completely combined.

Pour the mixture into the greased pan, spreading evenly and making sure there are no air bubbles. Bake for 20-25 minutes until a toothpick comes out clean. Make sure not to overcook because no one likes dry, hard brownies. Remove the dish from the oven and place on a cooling rack for 20-25 minutes. Frost the brownies, if you wish, while they are still warm.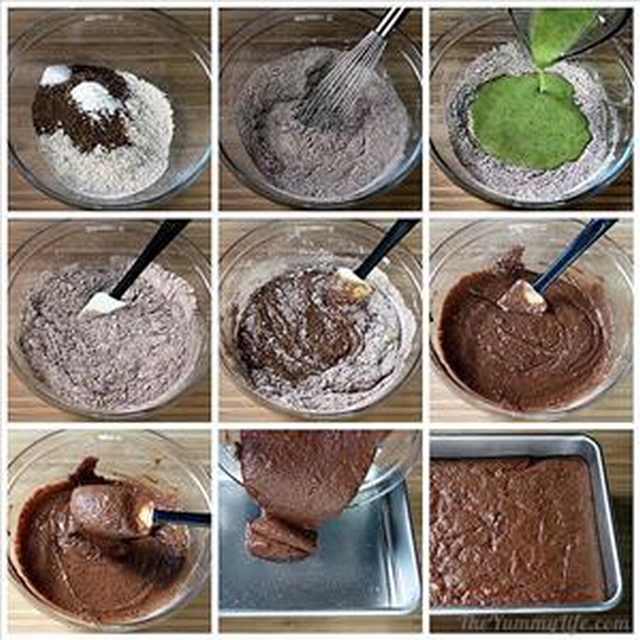 For the frosting, combine the chocolate chips, evaporated milk, butter or oil and vanilla in a microwave-safe bowl. Microwave the mixture on high for 30-40 seconds until the butter and chocolate has melted. Remove from the microwave and mix until all of the chips melt and the mixture is smooth. Add the powdered sugar slowly and continue mixing until smooth. Spread the frosting evenly over the brownies while they are still warm. Sprinkle on chopped nuts or any other accoutrements for taste or decoration.
These brownies can be frozen too! Cover them tightly with plastic wrap or in a dish, but when you defrost them, remove the cover to prevent them from getting soggy.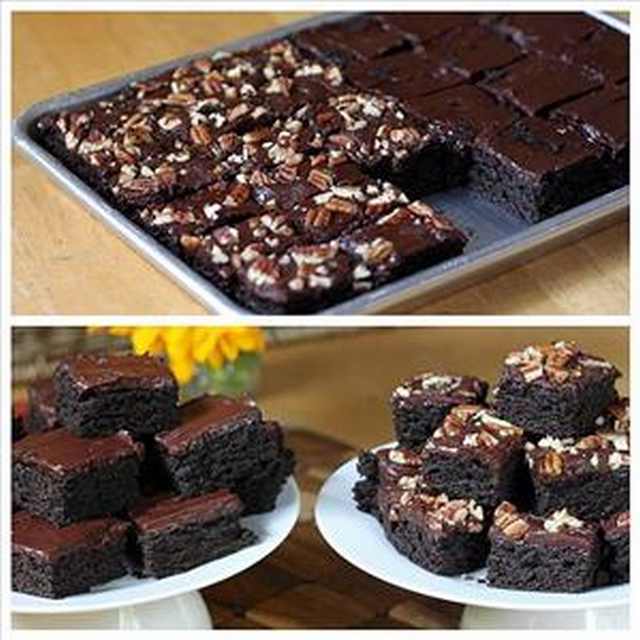 Enjoy your healthier chocolate treat and share this deliciously decadent recipe with your friends and family.