1.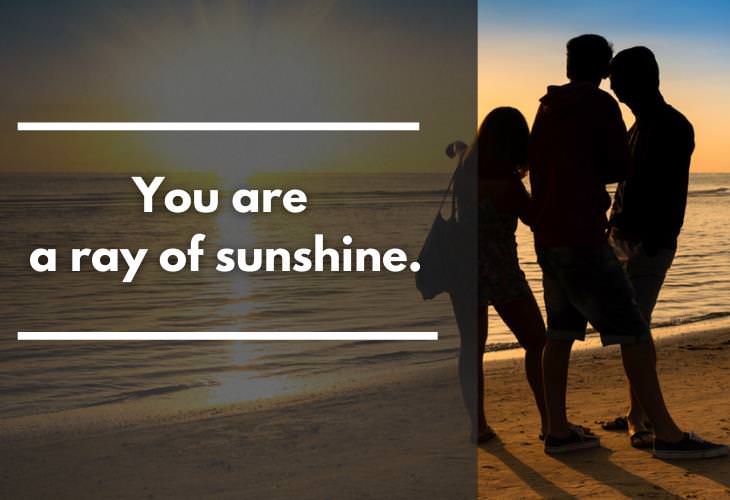 A friend who always manages to uplift your spirits whenever you feel down in the dumps deserves some appreciation.
2.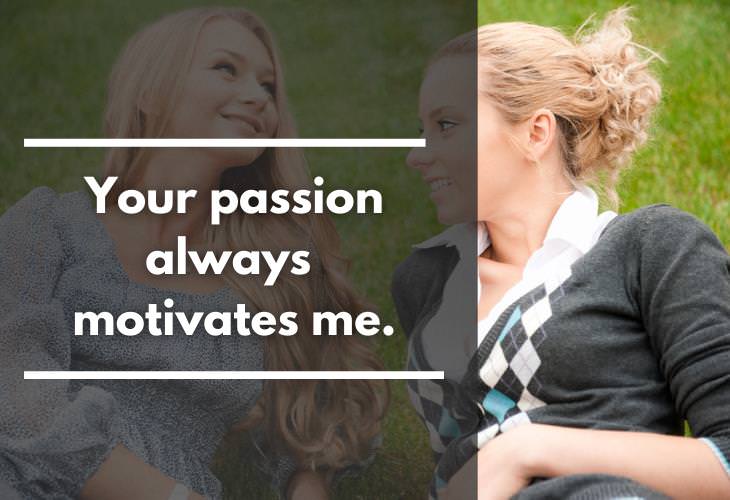 Inspiration comes in many forms. If your friend's passion toward their goal motivates you and pushes you to work harder, then let them know exactly that.
3.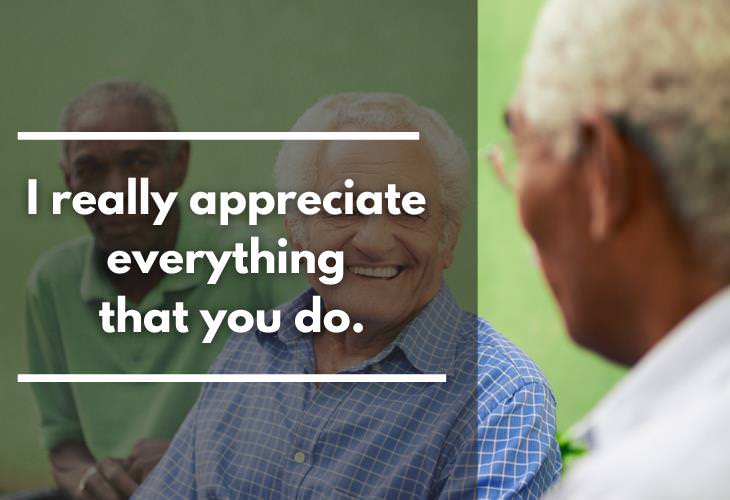 Some friends stick by us through thick and thin. They have been around us for ages, always picking us up whenever we fall. They keep pushing us to be better and we should be thankful to them.
4.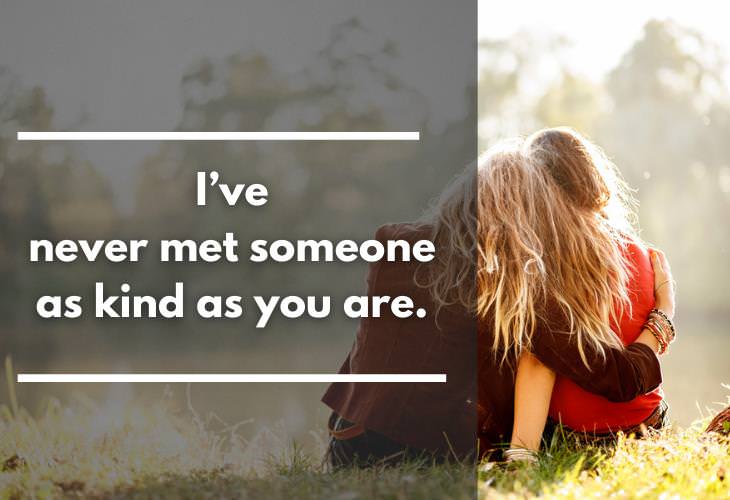 Remember that time when you lost your cool at your friend because you were having a bad day? Yet, they didn't let that outburst affect them. In fact, they put a hand on your shoulder and told you that things will be all right. Those friends are worth sticking with for life.
5.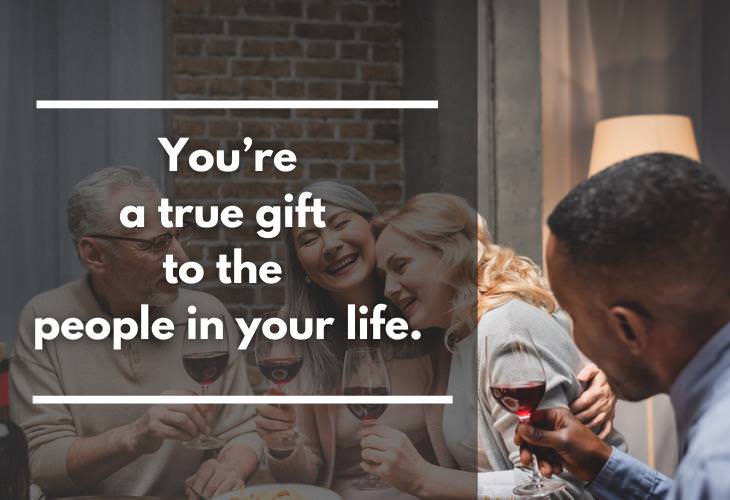 Some friends have the ability to transform your life for the better with everything they do. They go out of their way to ensure you are always happy and safe. They are special gifts, indeed.
6.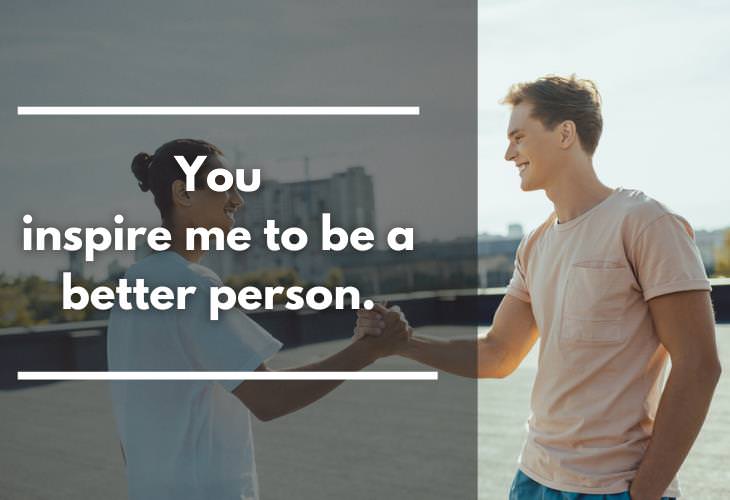 Some friends need not say or do anything special for you. But the noble way they carry their lives may serve as an inspiration for you to become a better person yourself.
7.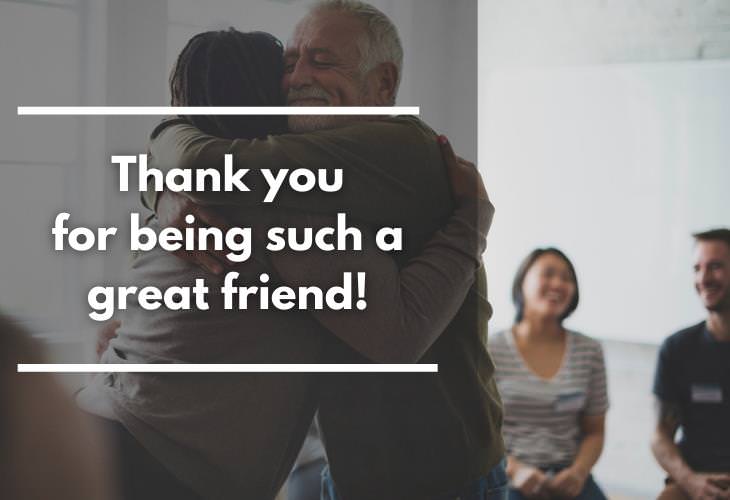 At times, just acknowledging how special your friend has been for you goes a long way in strengthening the bond you have with them.
8.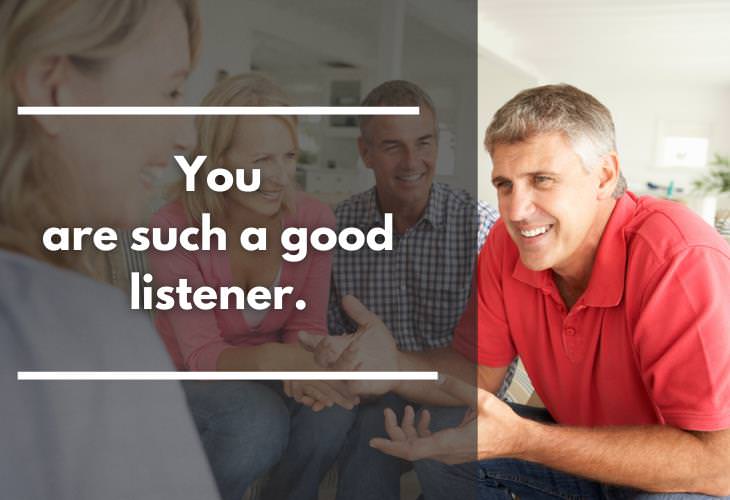 When you want to vent about the silliest thing in your life, you go to your friend. When you are in a sour mood or are feeling particularly sad, your friend listens to you. You are able to open up to them and that is one friendship you should always appreciate.
9.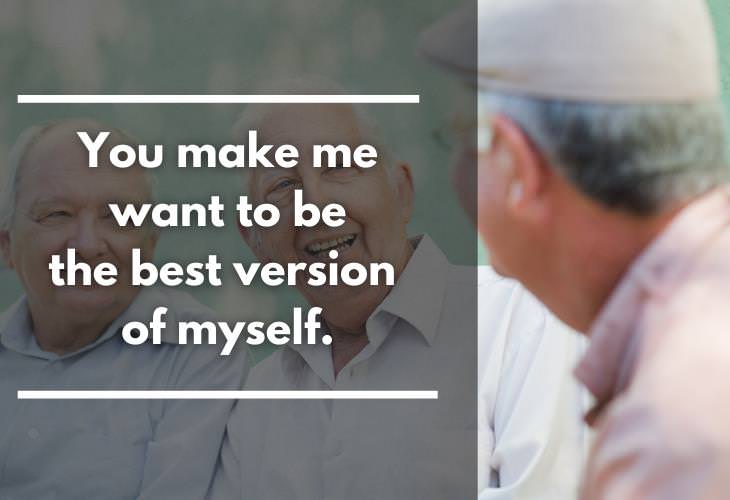 We don't always know the goodness that lies within us. Your friend, by just being a good and compassionate human being, makes you want to become the best version of yourself.
10.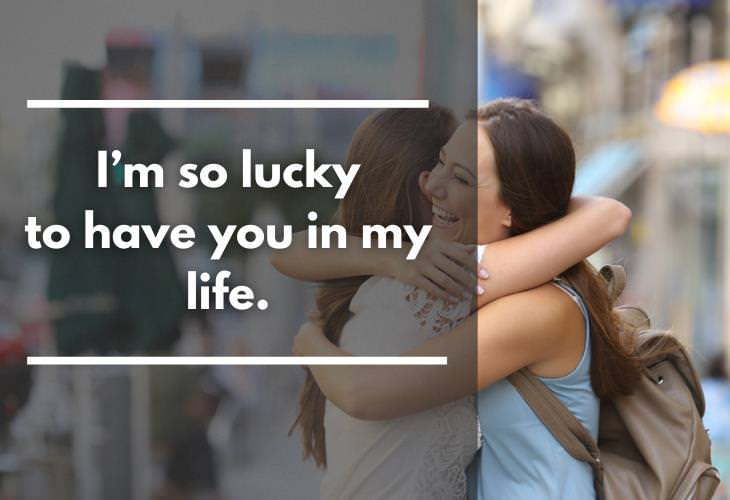 The next time you meet your best friend, just thank them in your own way for always being there for you.
11.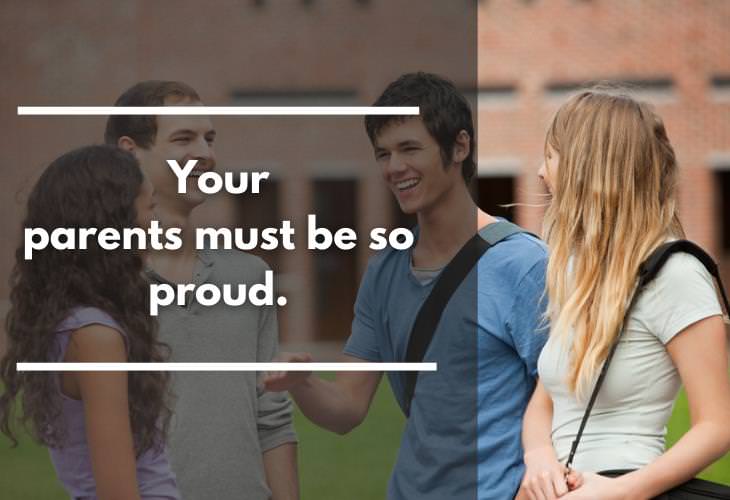 Your friend is the quiet kind. They have always been hardworking, honest, and passionate in their life. Despite that, they don't really get the acknowledgment they truly deserve. It would be good to let your friend know their loved ones are surely proud of them.
12.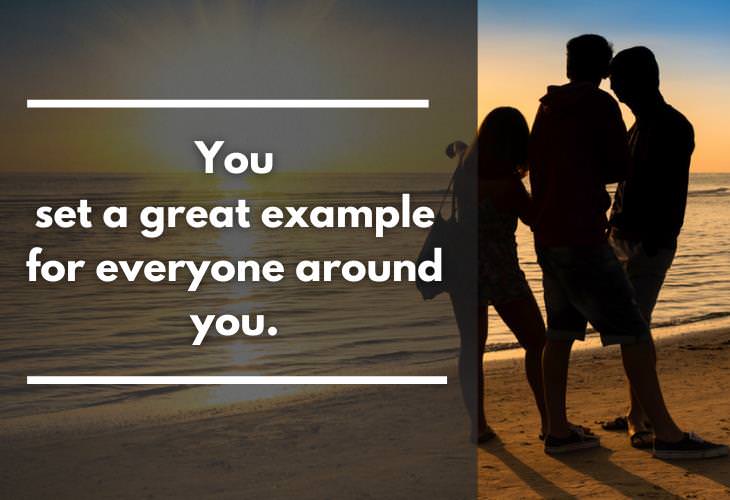 Has your closest friend always been leading their life by following the right path without caring for the end results? Then that is one person who certainly sets a great example for you.
13.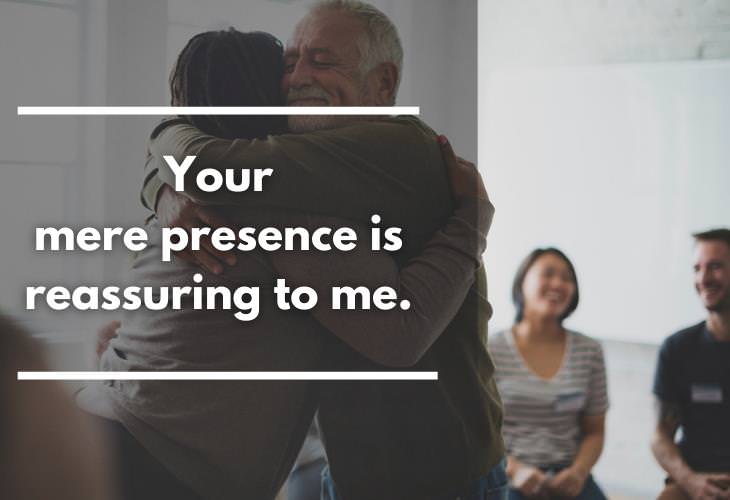 When the world suddenly appears to be a lonely and scary place, your friend's positive presence not just reassures you but also helps you look at things in a better light.
14.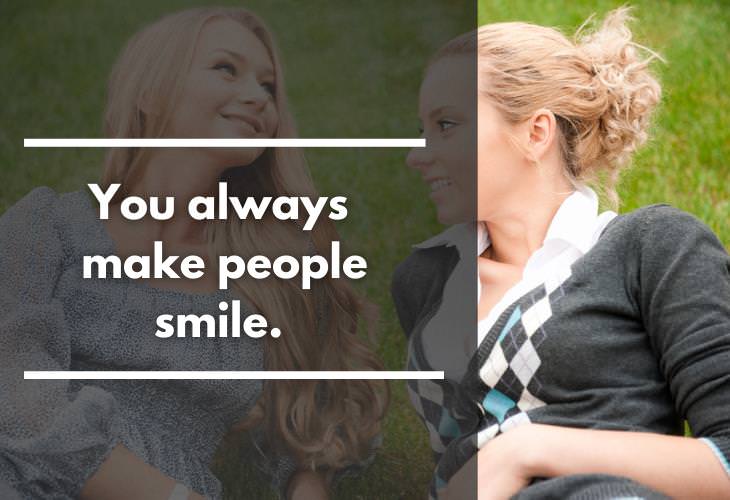 The moment you meet your friend, their radiant and positive energy makes you smile and the world feels like such a happy and colorful place.
15.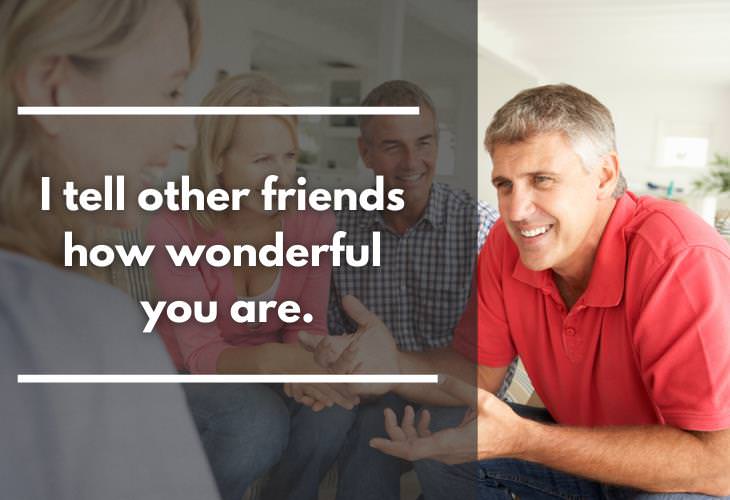 Your friend always makes you laugh and helps you even when no one else was around you. Their enthusiasm is infectious and rubs off on you the right way. You really can't help gushing about them with others, can you?
16.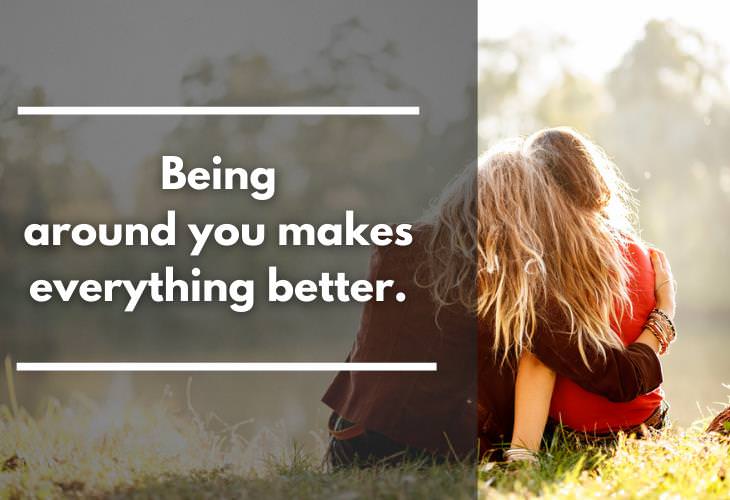 The moment you are feeling a little low, your friend wastes no time in being with you. They might not say anything, but their presence and their comforting influence make you feel a whole lot better. Always.
17.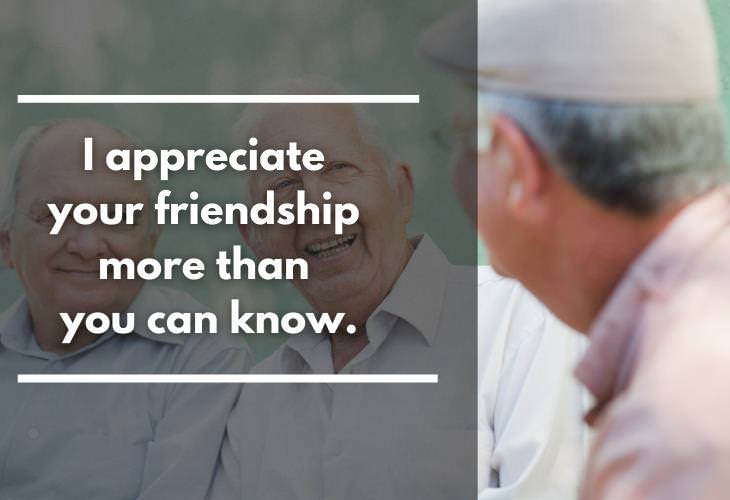 They have stuck around with you for years. You've fought and you've laughed together. Even though you never say it aloud, you have always thankful for their friendship. Perhaps, it's a good time to actually express it now.
18.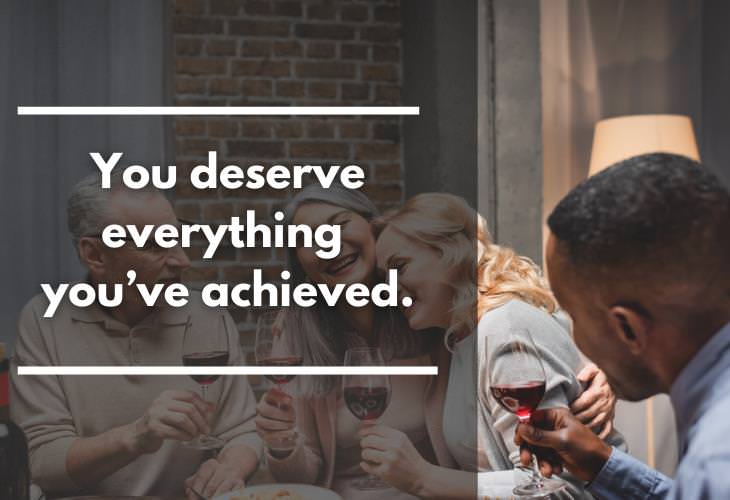 Your friend has been working very hard for their goal. They've seen plenty of downs but they never gave up. Their journey towards that goal has been nothing short of inspirational. They have finally achieved success and you are truly thrilled for them. You can bet they would be pleased if you tell them this.
19.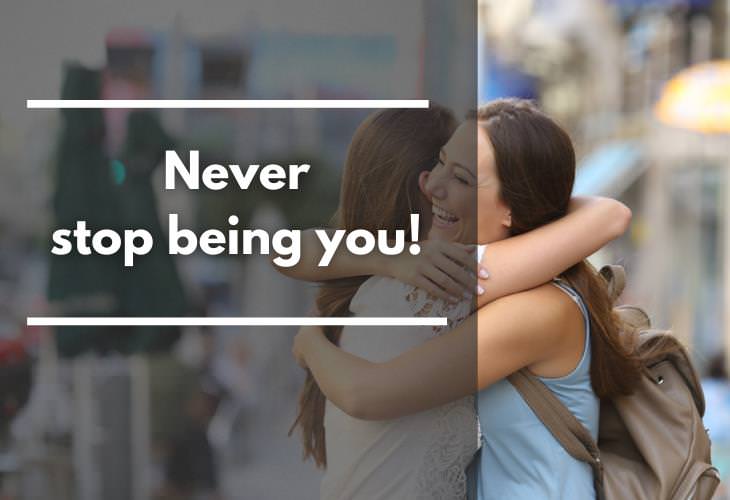 Your friend doesn't mollycoddle you. They refuse to tell you that you are great just for the sake of it. They let you know, in no uncertain terms, that you are wrong when you've slipped. You should never let that friend change.
20.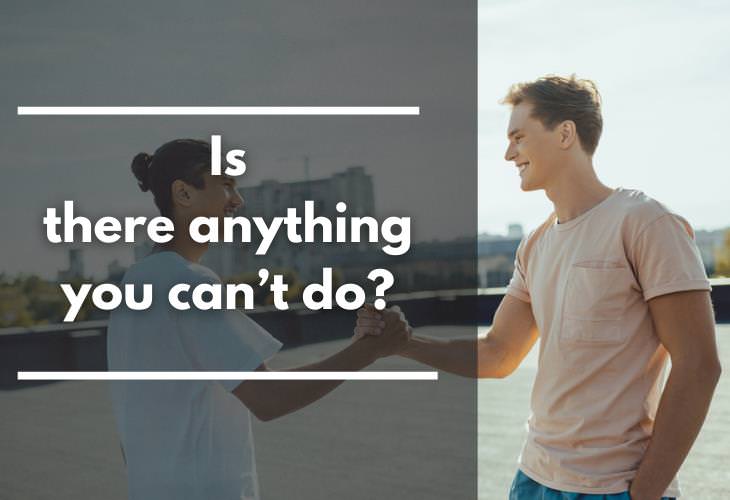 Your friend is the most inspirational person you know. They just don't give up and know how to go about their life's goals. Even when they are submerged in work, they find the time for you and help sort out your issues. You are always surprised just how can they pull it off.
Share this post with your friends!