You may have noticed our love for imagining how famous historical figures looked like in real life, and the ever-developing technology undoubtedly helps with that. This time, the focus is on Roman emperors. You're probably familiar with names like Augustus, Nero, and Caligula. Their images have been embedded in the popular imagination through busts and statues in museums, but a new project is using artificial intelligence (AI) to help us visualize how these emperors might have looked like when they were alive.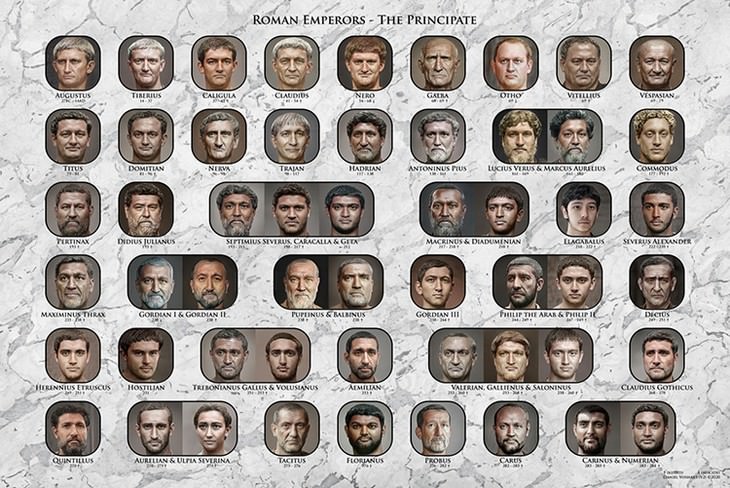 Daniel Voshart, a Toronto-based cinematographer and designer, has created photorealistic portraits of the 54 emperors of the Principate period (27 BC to 285 CE). The period, which began with Augustus, includes some of history's most infamous rulers. For this purpose, Voshart collected almost 1,000 images of busts, coinage, and other representations. The images were then altered in Photoshop based on research into each emperor's family, place of origin, and written mentions of their appearance. The artist emphasized that the portraits are an artistic interpretation, therefore they should be seen as such, and the viewers must remember there is always room for mistakes.
To see more of the project visit Daniel Voshart's website.
1. Augustus - Reigning from 27 BC until his death in 14 CE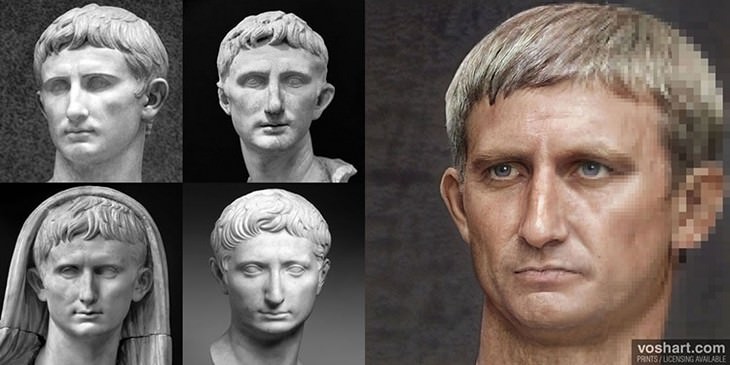 2. Nero - Reigning from
54 to 68 CE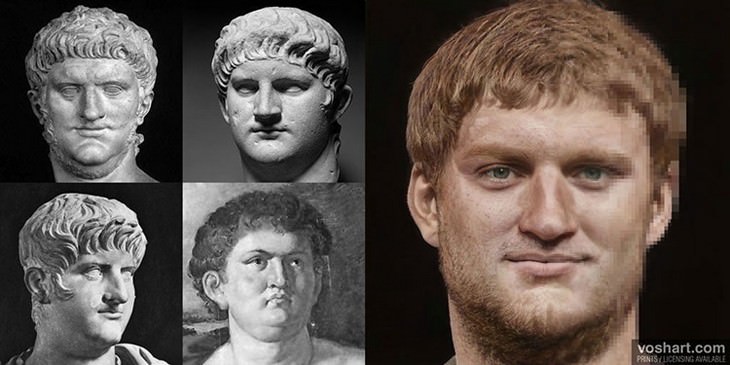 3. Hadrian - Reigning from 117 to 138 CE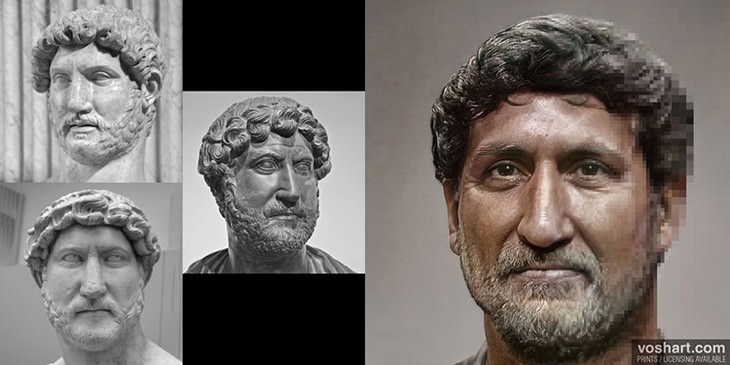 4. Diadumenian - Reigning from April 217 to 8 June 218 CE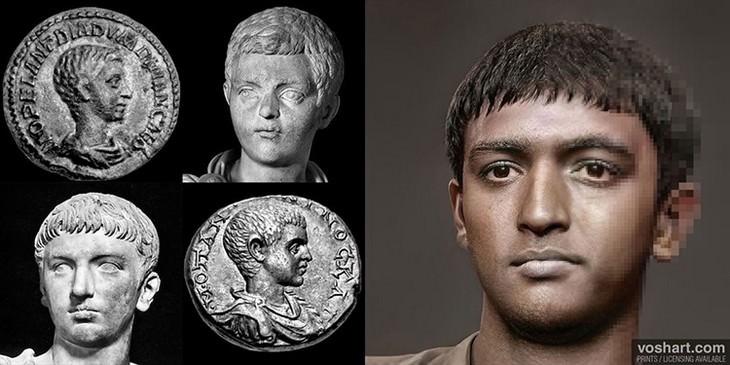 5. Caligula - Reigning from
37 to 41 CE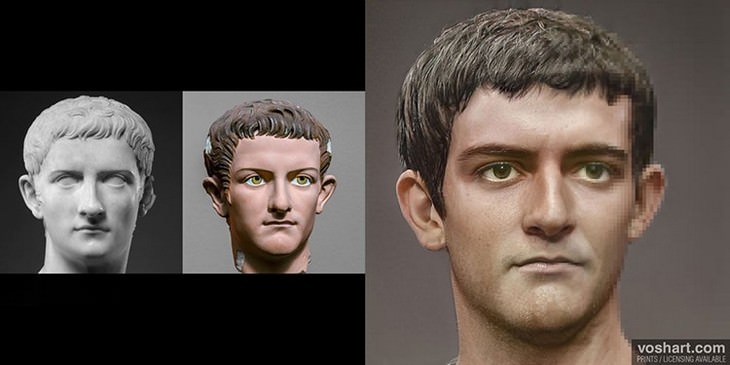 6. Macrinus - Reigned from

April 217 to 8 June 218 CE. He reigned jointly with his young son Diadumenian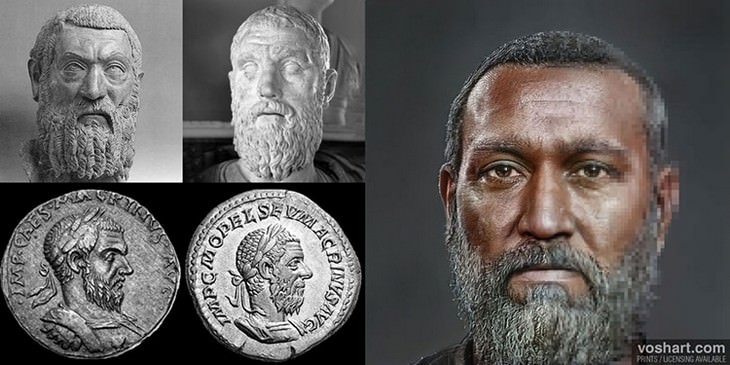 If you enjoyed this article, share it with family and friends!