In tough times like these, we can often get caught up in our everyday struggles and succumb to the barrage of bad news, so much so that bad thoughts and negativity can start dominating our lives and cause anxiety and heartbreak. That is when, as we feel, it's extremely important to count our blessings, whatever those may be - the beautiful people we're surrounded with, the precious little joys of life, our connection to nature and others, our health, the list goes on, and on, and on...
Let's garner all of these priceless things and remind ourselves of the beauty of life and how fortunate we are to be right here, right now, by reading through some of the wisest and deepest quotes on gratitude ever uttered!
1. "Enjoy the little things, for one day you may look back and realize they were the big things."
-Robert Brault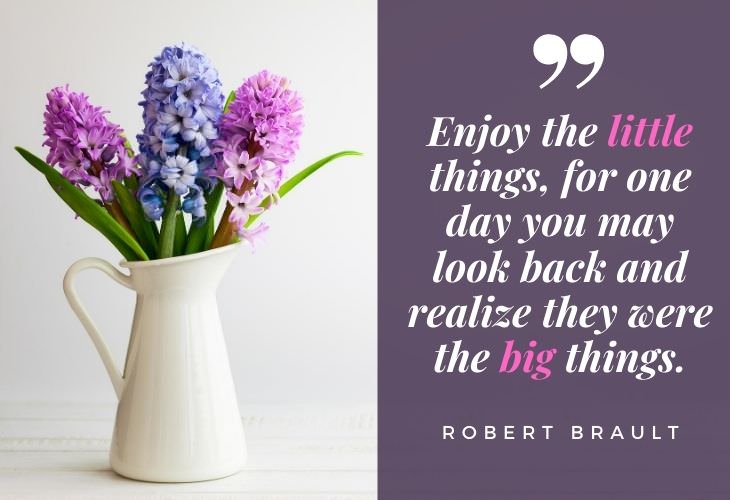 2. "Gratitude is the sign of noble souls."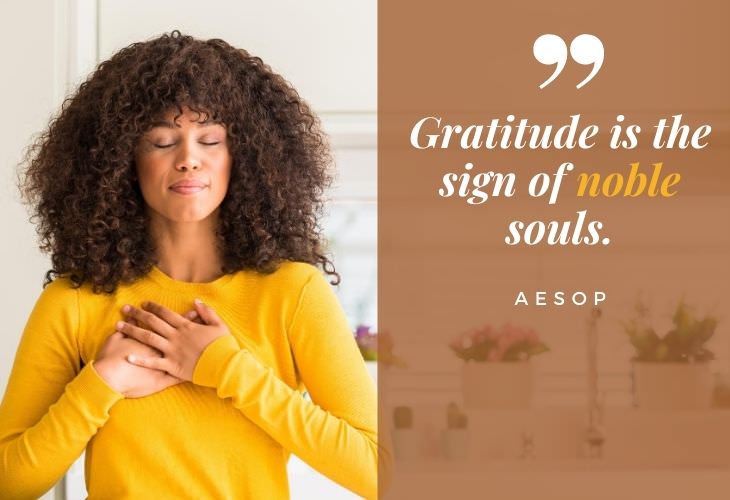 3. "Appreciation is a wonderful thing. It makes what is excellent in others belong to us as well."
-Voltaire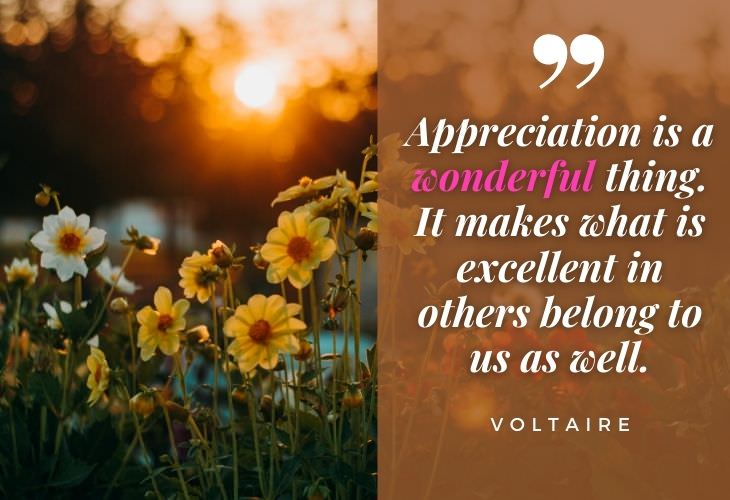 4. "Appreciation can make a day, even change a life. Your willingness to put it into words is all that is necessary."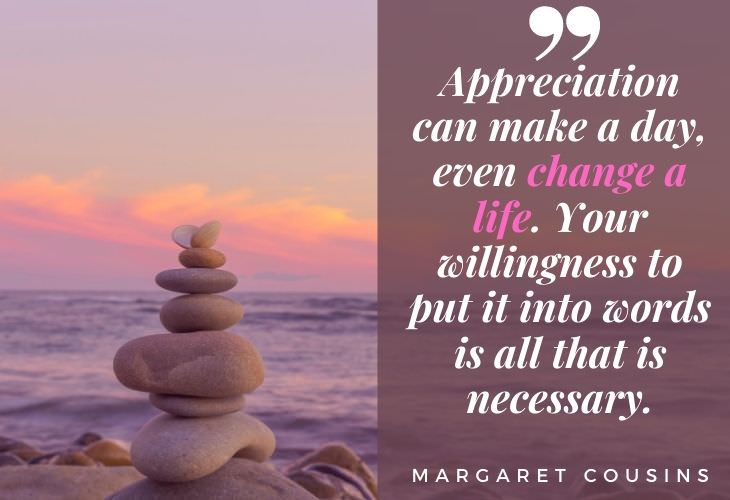 5. "Got no checkbooks, got no banks, still I'd like to express my thanks. I got the sun in the morning and the moon at night."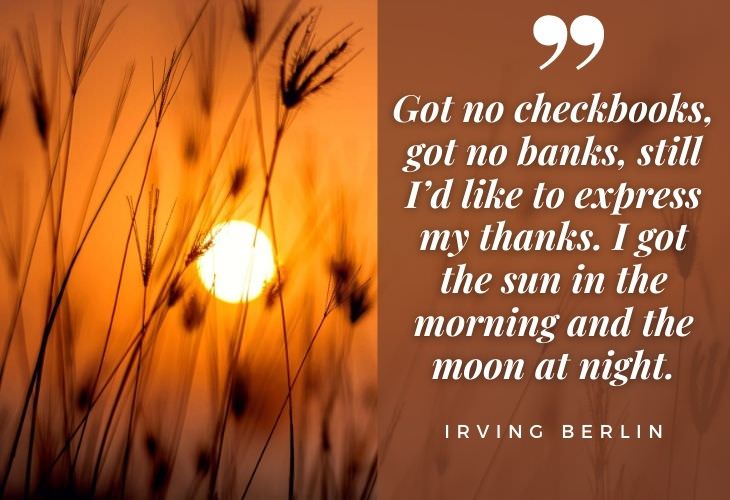 6. "Reflect upon your present blessings, of which every man has plenty; not on your past misfortunes, of which all men have some."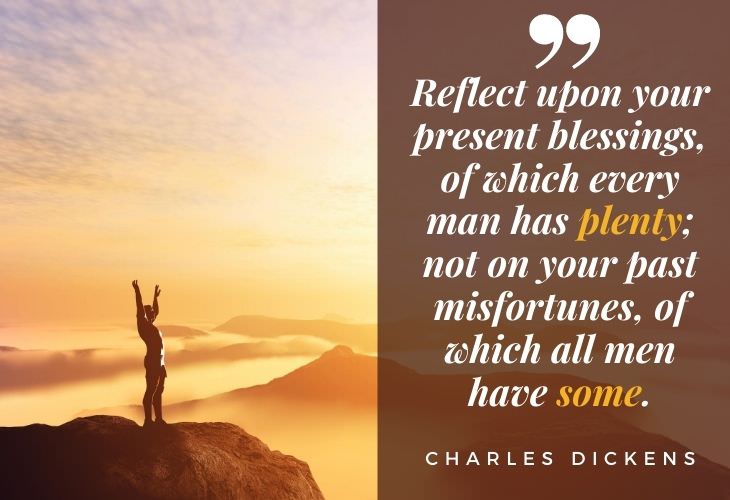 7. "Let us be grateful to the people who make us happy; they are the charming gardeners who make our souls blossom."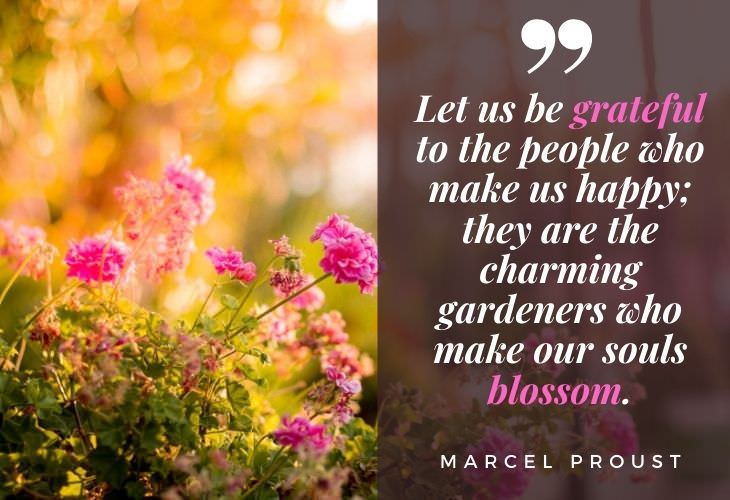 8. "Wear gratitude like a cloak, and it will feed every corner of your life."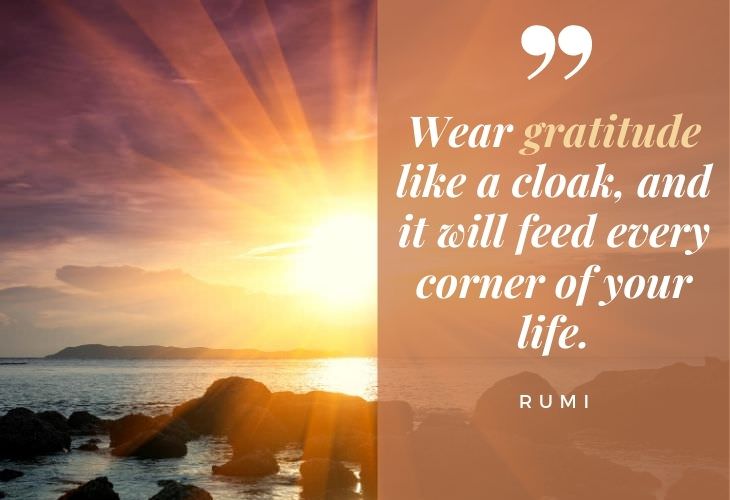 9. "It's a funny thing about life, once you begin to take note of the things you are grateful for, you begin to lose sight of the things that you lack."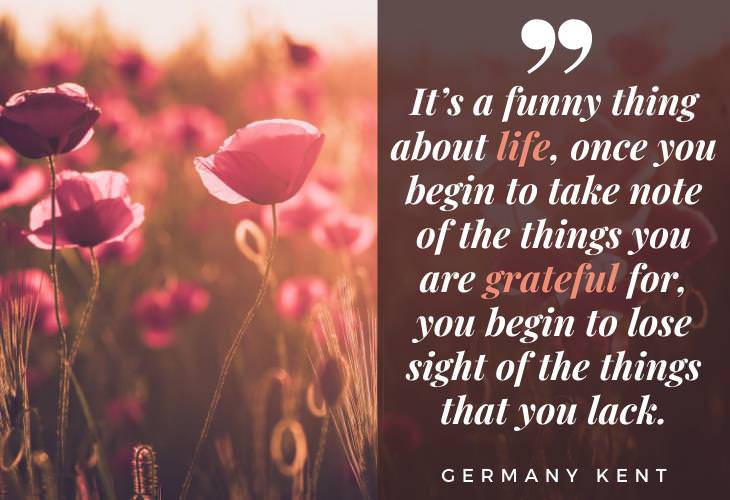 10. "O Lord that lends me life, lend me a heart replete with thankfulness."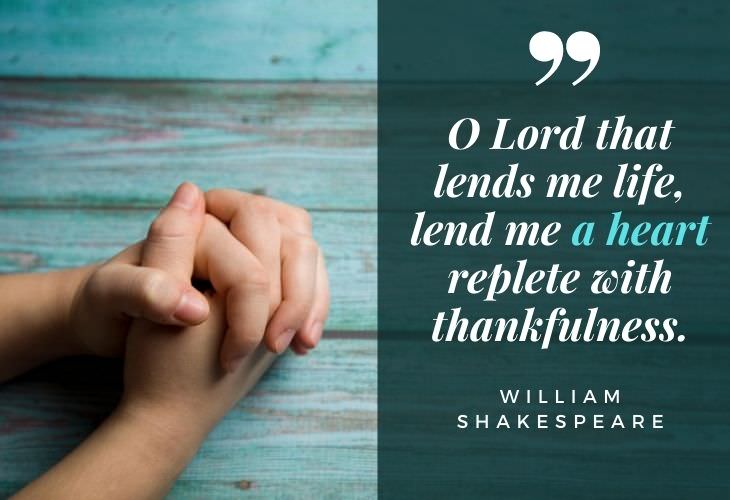 11. "Let gratitude be the pillow upon which you kneel to say your nightly prayer. And let faith be the bridge you build to overcome evil and welcome good."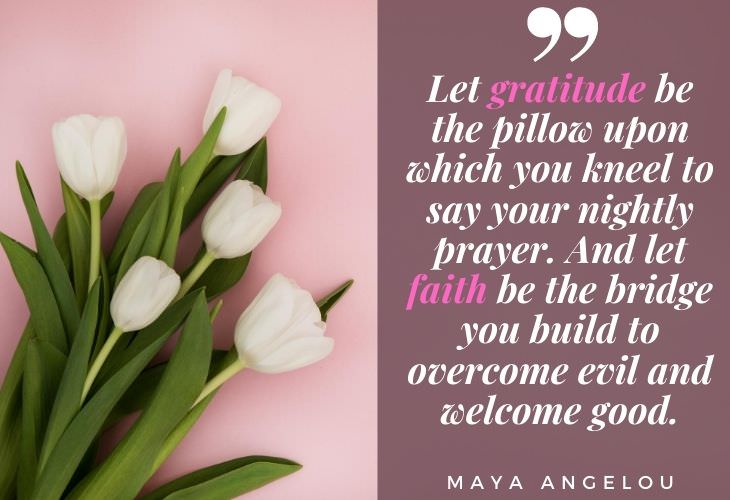 Share these inspiring quotes with family and friends!