When you think of a museum, what comes to mind is an intellectual experience, where you might see some art or learn about history. But some museums offer experiences that are a bit more... quirky. No matter how odd, mundane, or downright funny an object may seem, put it in a museum and it receives a whole different aura. Check out these 10 extraordinary museums, and maybe you'll get inspired for your next cultural adventure.
1. International Banana Museum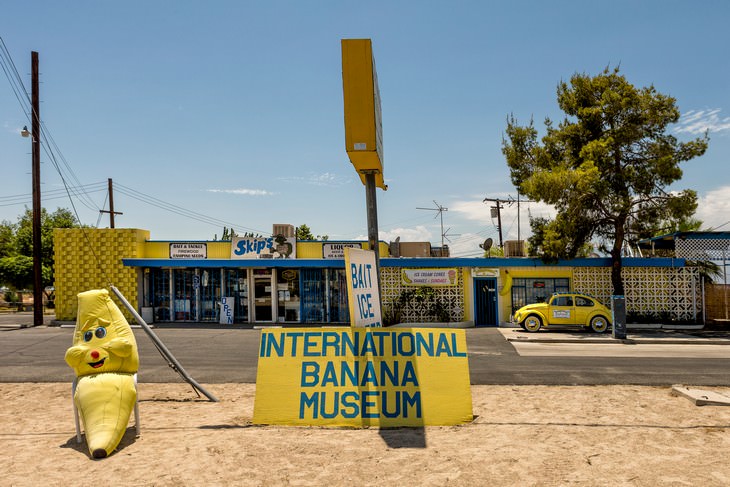 In the North Beach part of the Salton Sea, near the city of Mecca, California lies the International Banana Museum. The idea was conceived by Ken Bannister in 1976 after he handed out banana stickers at a work conference. The joke was that a banana was shaped like a smile so it might encourage people to do so.
Following the positive response, Bannister created the International Banana Club. It eventually grew to 35,000 members in 17 countries, the most famous member being President Ronald Reagen. The museum contains all the banana related objects donated from around the world. You can literally find anything Banana at the museum: staplers, statues, record players, salt and pepper shakers, and more.
2. International UFO Museum and Research Center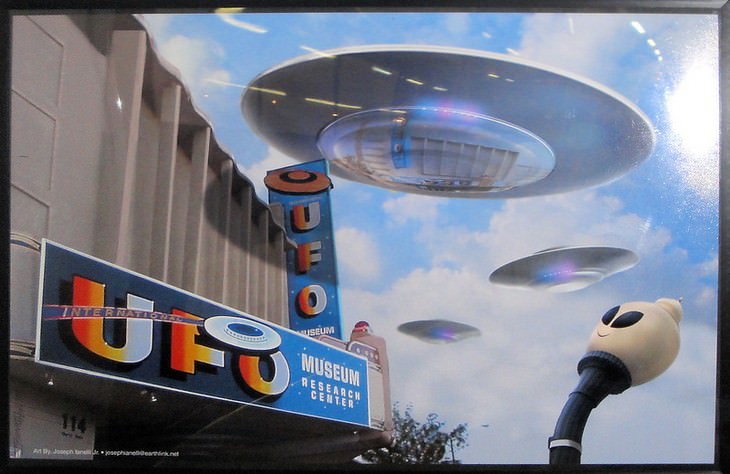 The International UFO Museum and Research Center is located in Rosewell, New Mexico and its foundation is rooted in what came to be called the Roswell UFO incident. In 1947 a US Army Balloon crashed in a ranch near the town, which was eventually stated to be a conventional weather balloon. By the mid-1970s conspiracy theories started circulating that one or more alien spacecraft have crash-landed and the extraterrestrial occupants have been recovered by the military, which then engaged in a cover-up.
In the museum, you can see plenty of intriguing photographs and testimonies of people claiming to have encountered UFOs. "If visitors walk out of here with more questions than they had when they came in, that's all we ask," executive director Julie Shuster told Architectural Record.
3. The Dog Collar Museum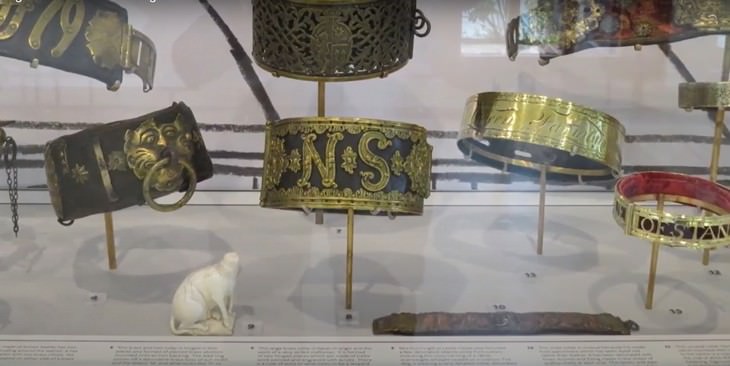 This eccentric museum located in Leeds Castle in Kent, England has been attracting dog lovers since 1976. In the castle's former stable you can find an eclectic collection of 100 collars, collected by medieval scholar John Hunt and his wife Gertrude. From spike-covered collars that look more like torture devices to ones that are intricately decorated and even include the family's coat of arms, the museum showcases 500 years of dog ownership.
4. The Museum of Bad Art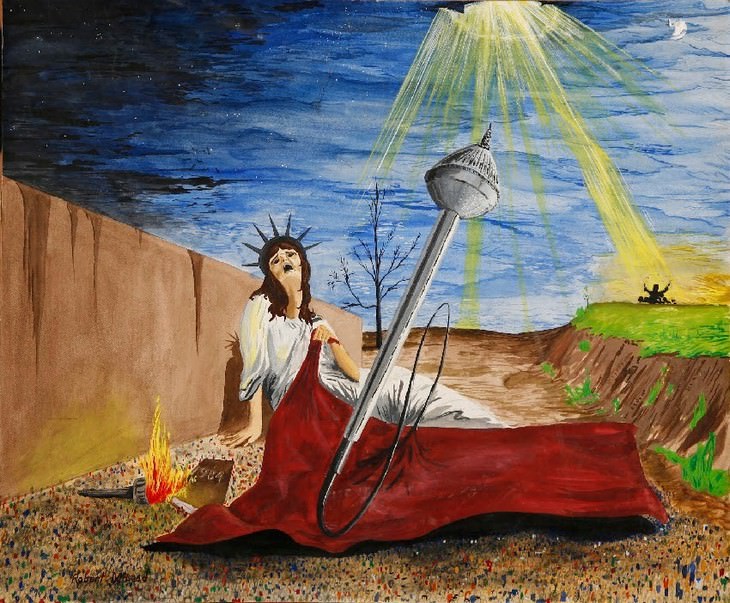 You already have some idea of the world's best art pieces, but what about the worst ones? If you've ever wondered about that, the Museum of Bad Art in Somerville, Massachusettes has the answers. It is made up of three galleries, where up to 70 pieces of atrocious art are displayed at a time. The museum acquires its collection from thrift stores, flea markets, garage sales, and even straight from garbage barrels. Often, the artists themselves make a donation.
All submissions go through a rigorous review process and no children's work is allowed. "What we look for are pieces of work that are produced in an attempt to make some sort of artistic statement — but clearly something has gone wrong," says curator Michael Frank.
5. National Museum of Roller Skating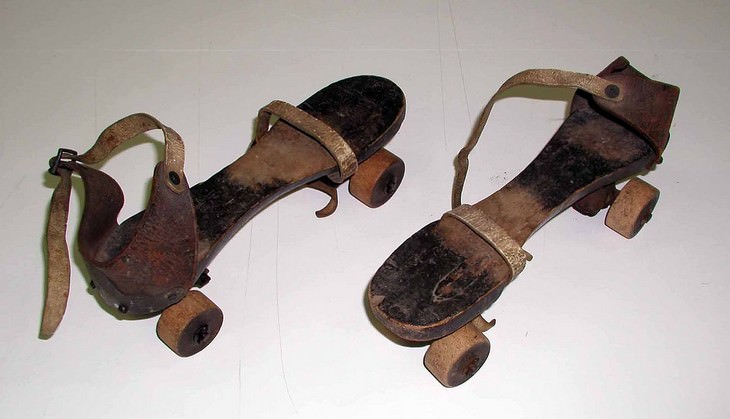 If you ever find yourself in Lincoln, Nebraska looking for something to do, the town is home to the National Roller Skating Museum. It boasts the largest collection of historical roller skates in the world, some as old as 200 years! You can also find skating costumes, a hall of fame containing photographs of coaches, and other various memorabilia of the sport. The museum is the only one of its kind, according to the director and curator Michael Zaidman.
6. The Mustard Museum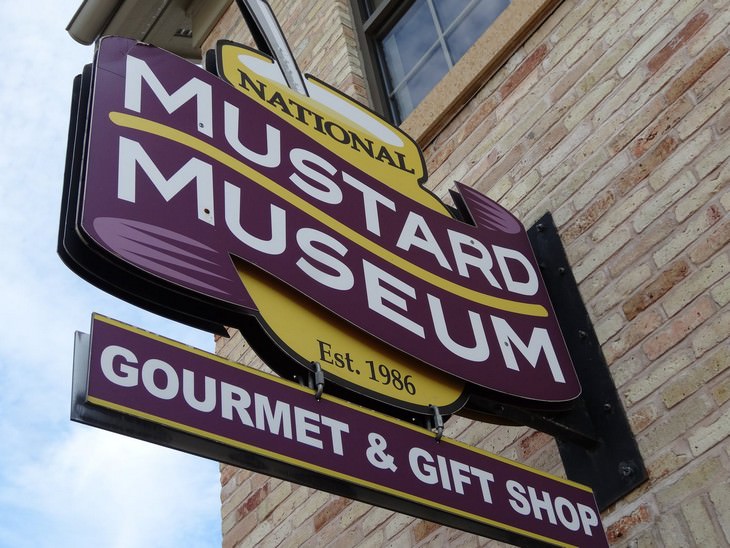 If you're a die-hard ketchup lover, you might feel uneasy if you visit the Mustard Museum in Middleton, Wisconsin. It was founded in 1992 by Barry Levenson, who has since become a minor celebrity in the area. The museum's collection consists of exactly what you think it does - new and 'antique' mustards from all around the world. The gift shop naturally offers a wide range of unique mustards, form fruity to super hot, all of which can be sampled on request.
7. The Museum of Broken Relationships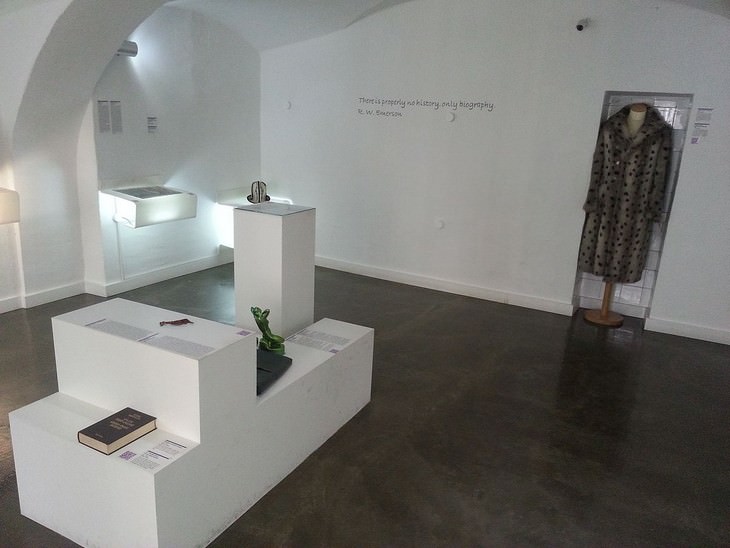 Anyone who has ever experienced heartbreak in their life, and most of us have at least once, can find comfort in the Museum of Broken Relationships located in Zagreb, Croatia. The project was initiated in 2010 by Olinka Vištica and Dražen Grubišić, a past couple themselves. Today, it includes over 4,000 objects - high-heeled shoes, cigarette lighters, and even a love letter written from a 13-year-old boy fleeing Sarajevo - all relics of failed relationships donated anonymously from around the world.
The quirky museum holds a special kind of magic, as each seemingly mundane exhibit holds a special meaning to someone. "We had the idea that the objects should be presented very simply, with a card underneath outlining the person's story," Olinka told Afar.
8. The New Orleans Pharmacy Museum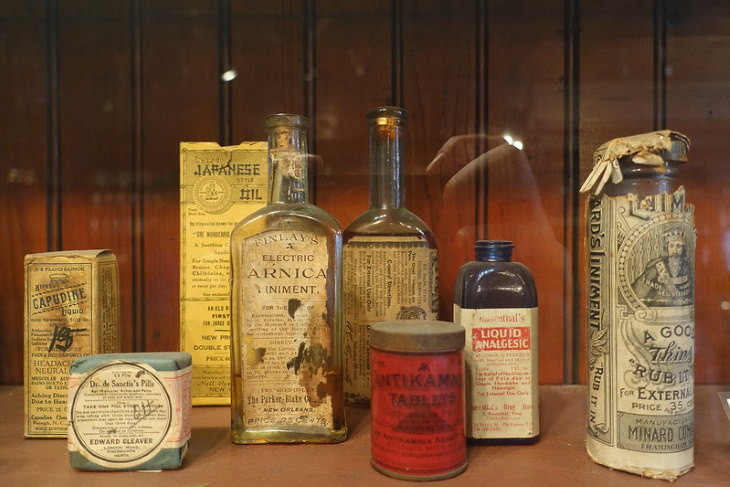 Image Source: Jeremy Thompson / Flickr
The 19th-century building that was once home to America's first licensed pharmacist, has become the home of New Orleans' Pharmacy Museum. The building itself hasn't changed much since the time it was built, and stepping inside the museum feels like traveling to a different era.
The collection holds hundreds of antique pharmacy artifacts, like hand-blown apothecary bottles, potions once used by Voodoo practitioners, surgical instruments, prosthetic devices, and old wheelchairs. There's also a reconstruction of a 19th-century pharmacists' work area.
9. The Miniature Book Museum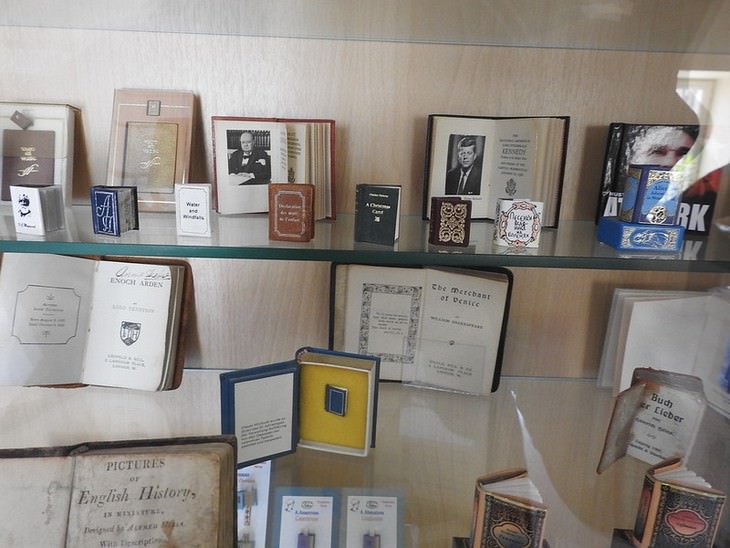 This is one of the most oddly specific museums on the list - one dedicated entirely to miniature books. It was founded by Zerifa Salahova (sister of painter Tahir Salahov) in 2002 in her home city of Baku Azerbaijan. Salahova's collection includes 6500 miniature books from 64 different countries, accumulated over a time period of 30 years. Notable miniatures include a 17th-century copy of the Quran and a book consisting entirely of Beatles songs. The museum was opened to the public in the hope of promoting childhood literacy.
10. International Spy Museum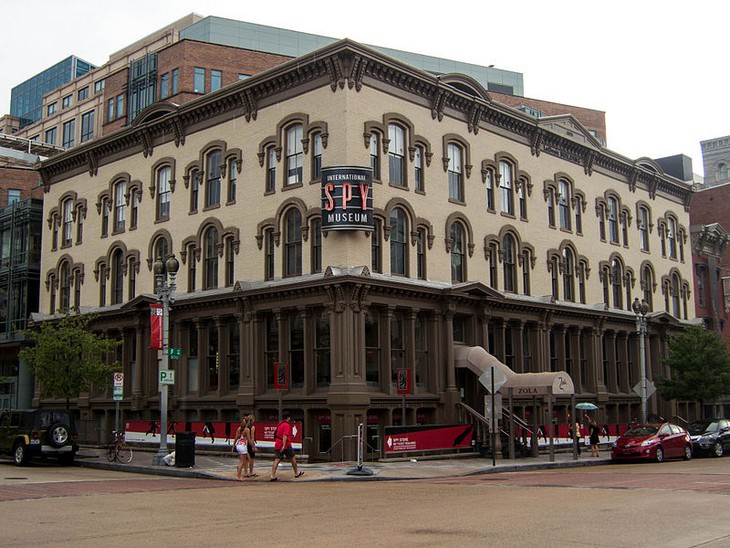 If you want to immerse yourself in a spy adventure, but would rather not take on the risk check out Washington, DC's spy museum. This institution offers a peek into the world's largest collection of spy artifacts - mini cameras, counterfeit money, disguised weapons, cipher machines, and more. Visitors can also participate in interactive spy adventures, and unearth the stories of the world's most elusive spies through historic photographs and video interviews.