Even though the world continues to develop and progress every day, it is always important to hold on to certain treasured parts of our history. Many civilizations have been built and then crumbled in the long and illustrious past of our species. Remnants of these ancient civilizations can still be seen in various places across the world, be it in the culture, traditions, or practices of different types of people. In some cases, the remainders of these old societies can be seen in their resilient infrastructure, much of which is still standing in many cities. These sites are home to historical and archeological marvels that continue to lend themselves to discovery. Here are 15 entire cities that have withstood the test of time, and are excellent destinations for visitors to soak in the precious stories of the past.
1. Gaziantep, Turkey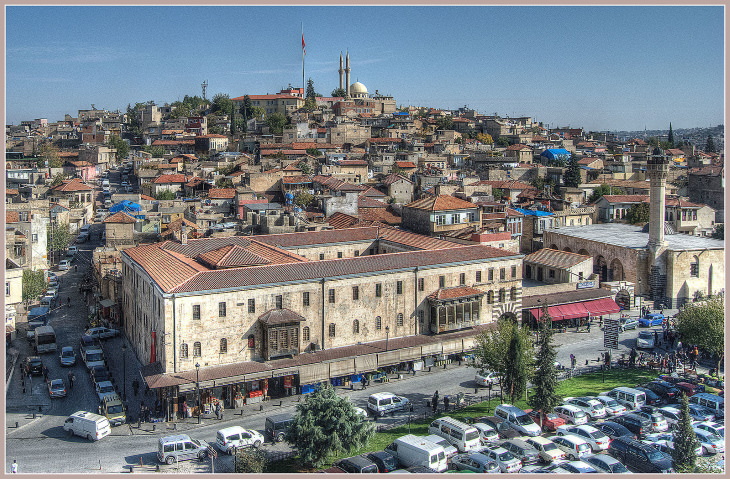 (By Natalie Sayin, Wikimedia Commons)
This province is in the Western portion of Turkey's Southeastern Anatolia Region is one of the oldest continuously inhabited cities in the world. This city was built in the paleolithic era, over 20,000 years ago. Traces of settlements have been found that date back to approximately 6,000 years ago.
2. Chania, Greece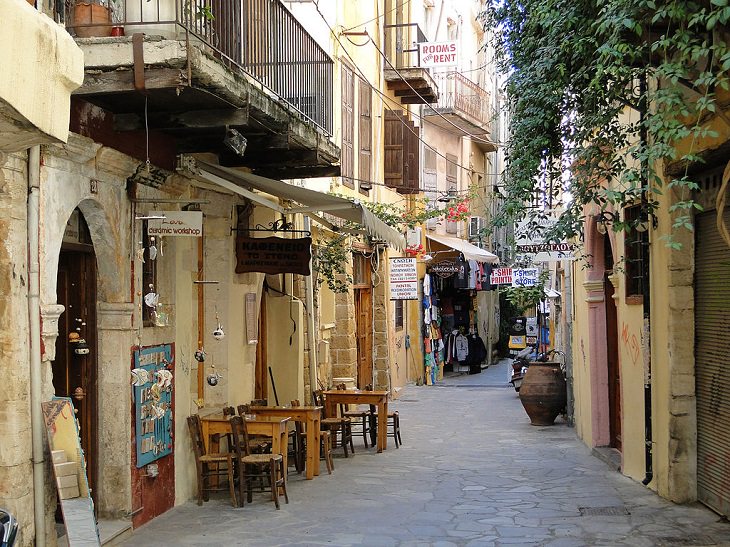 (By Bernard Gagnon, Wikimedia Commons)
Chania is the second-largest city on the island of Crete. This city is over 4,000 years old and still maintains much of its original infrastructure and cobblestone roads. It was previously called the region of Kydonia and played a key role in the story of Homer's Odyssey.
3. Palermo, Italy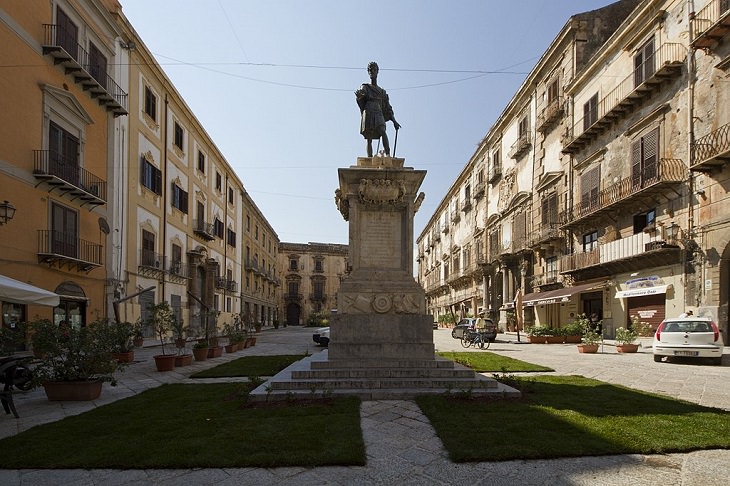 (By trolvag, Wikimedia Commons)
Palermo is a city found in the northwest regions of Sicily, beside the Tyrrhenian Sea. This city, which is nearly 3,000 years old, is the capital city of Sicily and was founded by Phoenician traders in 734 BC. At the time of its founding, this city went by the name Ziz.
4. Osaka, Japan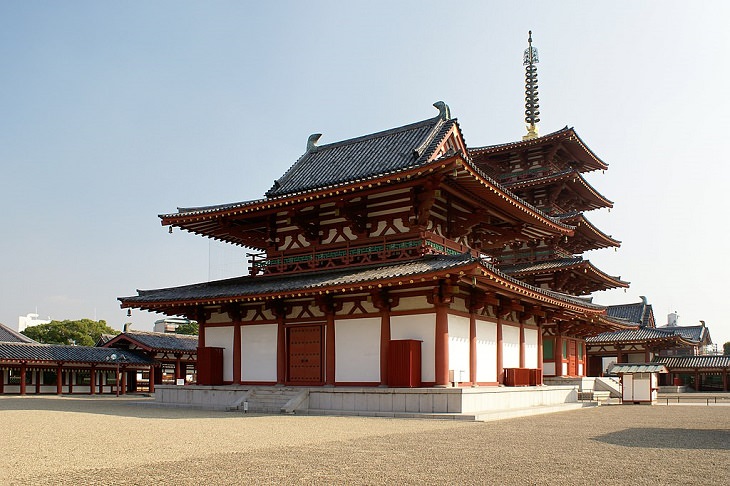 (By 663highland, Wikimedia Commons)
Embedded in the Kansai region of Honshu, Japan, is the city of Osaka, the largest portion of the Keihanshin Metropolitan Area, which is the second-largest metropolitan area in the country, the second largest area in the world by population and the capital city of the Osaka Prefecture. The oldest remains found in this city are believed to date back nearly 3,000 years to the year 5 BC.
5. Zadar, Croatia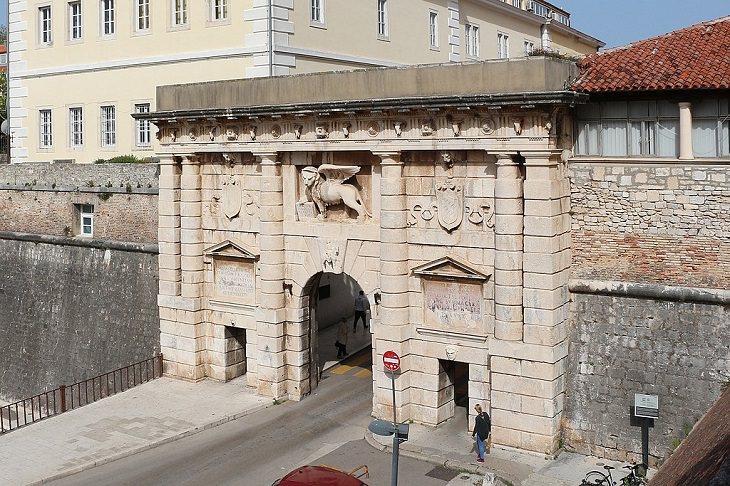 (By Bernard Gagnon, Wikimedia Commons)
Welcome to Zadar, located in the Ravni Kotari district and most well known for being the oldest continuously-inhabited city in Croatia. Early signs of civilization have been discovered here that date back to the late Stone Age nearly 10,000 years ago, although confirmed proof of humans living in the region date back to the 60th century BC.
6. Plovdiv, Bulgaria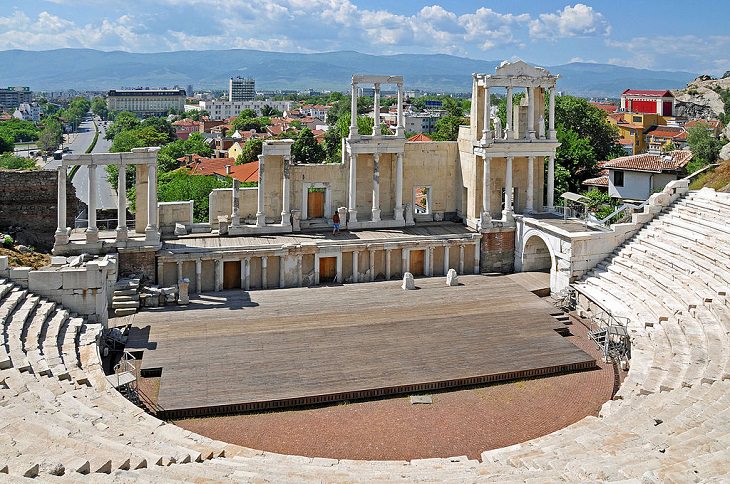 (By Dennis Jarvis, Wikimedia Commons)
In the historical Bulgarian region of Thrace lies a city of immense cultural implications and the second-largest city in Bulgaria. Evidence has been found showing that this city was inhabited as far back as 6th century BC and has since been the destination of many invaders, though now it remains a hub for international festivals and cultural events.
7. Luxor, Egypt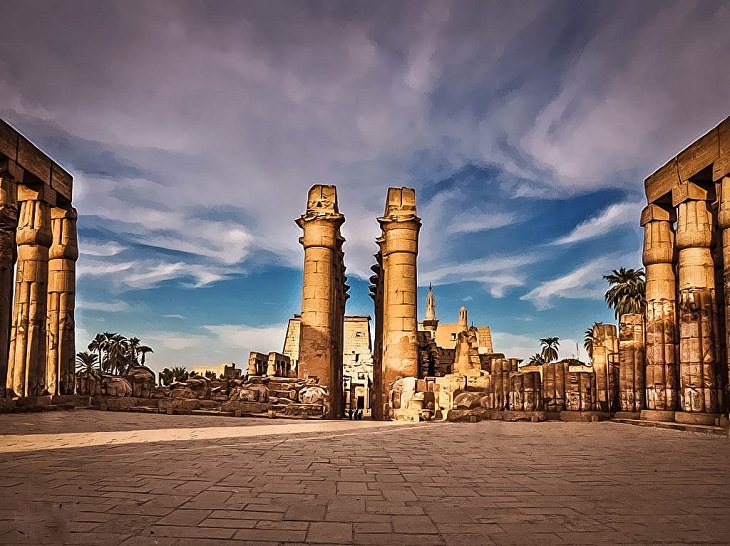 (By Mahmoud algazzar, Wikimedia Commons)
Lying in the upper regions of Egypt, spanning across 160 square miles and with a population of roughly half a million lies the city of Luxor. This city has actually been built around the ancient structures from the ancient city of Nut, also known as Waset or Thebes. The city is believed to have been founded over 4,000 years ago in the 11th Dynasty of Ancient Egypt, and it is often referred to as the "world's greatest open-air museum".
8. Athens, Greece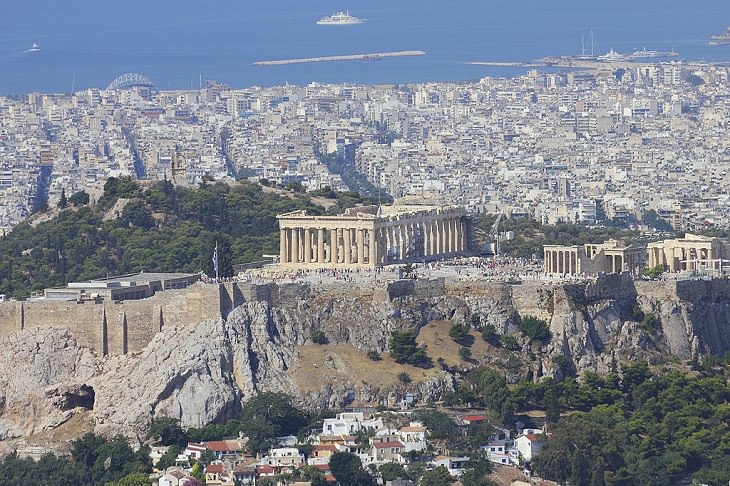 (By A.Savin, Wikimedia Commons)
Athens is an extremely popular destination for historical and archeological discovery and is widely regarded as one of the oldest cities in the world with a recorded history of over 3,000 years. This city is a center for culture, arts, and politics, often referred to as the birthplace of democracy, in addition to being the largest city and the capital of Greece.
9. Byblos, Lebanon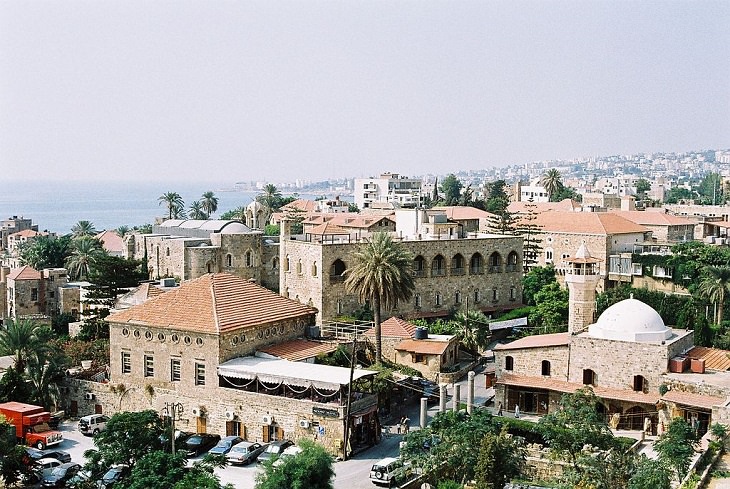 (By Orient, Wikimedia Commons)
Byblos is the largest city in the Mount Lebanon Governorate of Lebanon. Also known by the names Jbeil and Gibelet, it is believed to have been first settled as far back as 8,000 BC and is confirmed to have been continuously inhabited from 5,000 BC onwards, making this stunning city at least 7,000 years old.
10. Varanasi, India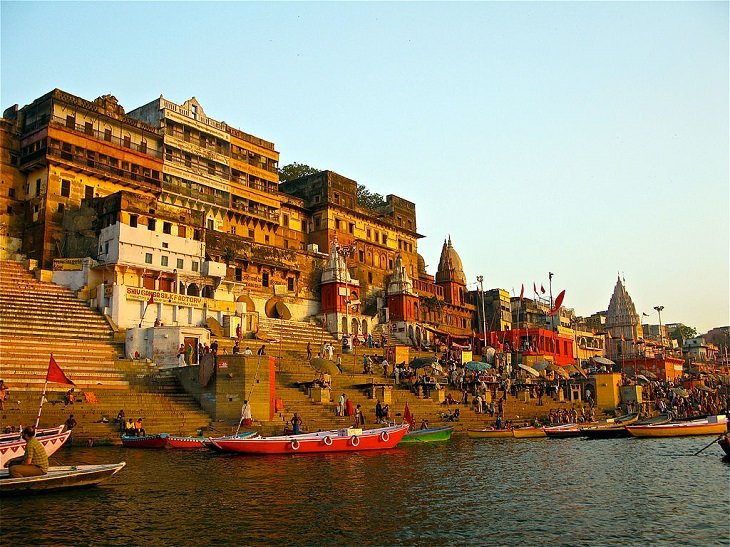 (By Ken Wieland, Wikimedia Commons)
Lying on the banks of the Ganges River (River Ganga) in the Indian state of Uttar Pradesh, is the beautiful culture capital city of Varanasi, one of the seven holiest places in Hinduism, Jainism, and Buddhism. According to Hindu Mythology, this ancient city was created by Lord Shiva, but official discoveries trace the earliest evidence back to 800 BC.
11. Cádiz, Spain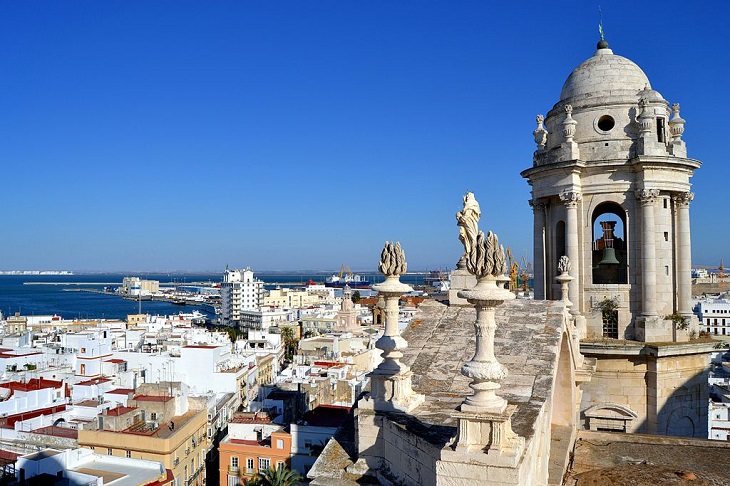 (By Emilio J. Rodríguez Posada, Wikimedia Commons)
In southwestern Spain lies Cádiz, the capital city of the autonomous Andalusian Province of Cádiz. This city is one of the oldest continuously inhabited regions in the entirety of Western Europe, and according to archeologists, it was founded over 3,000 years ago.
12. Argos, Greece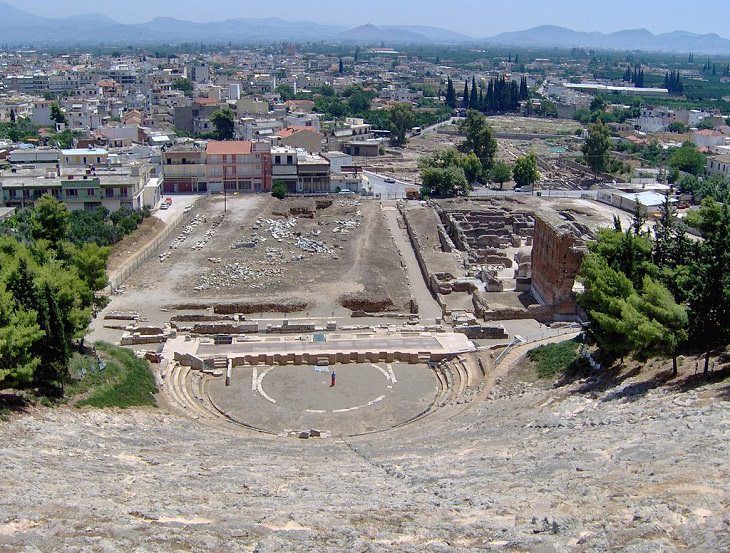 (By Karin Helene Pagter Duparc, Wikimedia Commons)
Argos is the largest city in the Greek Province of Argolis, and much like its sister state Athens, it is one of the oldest continuously inhabited cities in the world. It is, in fact, a recognized member of the Most Ancient European Towns Network. The earliest records and buildings of this city date back to 700 BC.
13. Lisbon, Portugal
(By Peter K Burian, Wikimedia Commons)
With a population of nearly 3 million, Lisbon is listed as the 10th most populous urban area in the European Union. Now recognized as an alpha-level global city, it is a center for media, arts, education, and tourism. Indications have been found that this city was built nearly 5,000 years ago in the Neolithic Era.
14. Anuradhapura, Sri Lanka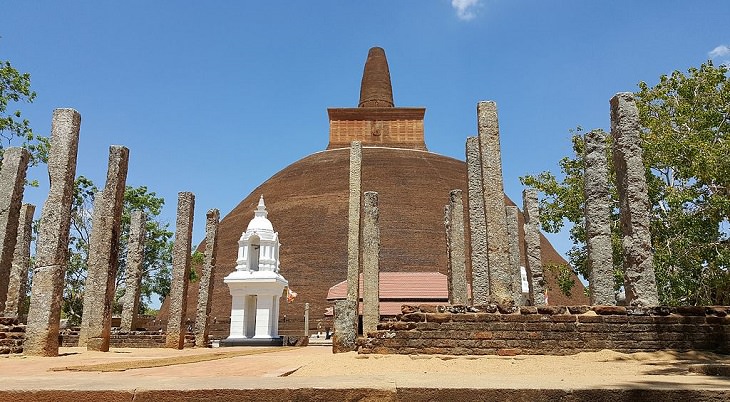 (By Nicolas Chadeville, Wikimedia Commons)
This city is considered one of the ancient capitals of Sri Lanka and is highly regarded for its preservation of ancient Sinhala civilization ruins. It is one of the 8 UNESCO world heritage sites located in Sri Lanka. Its origins date back prior to 10 BC.
15. Chengdu, China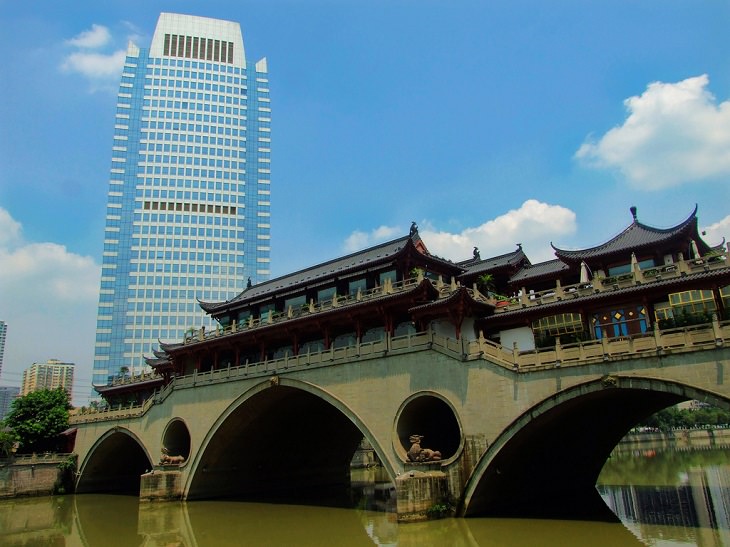 (By Charlie fong冯成, Wikimedia Commons)
Chengdu is one of the three most populous cities in Western China, with a population of over 10 million people. It has been classified as a World City under the Globalization and World Cities Research Network. It is believed to have first been inhabited over 4,000 years ago in the 10th century BC.