Love is one of the most influential forces in the world. It can even save and transform lives! The 12 before and after cat rescue stories and photos we're about to share with you demonstrate how a loving home can completely transform the lives of unfortunate animals. They were abandoned on the streets and left to perish. We want to applaud the owners who have not given up on these fluffy bundles of joy and nurtured them back to health in a loving environment! Their kind deeds will not go unnoticed, and they will hopefully inspire others to treat everyone with more kindness and compassion as well.
1. This is the first-ever photo taken of a foster kitten by his owner and a recreation of the same photo a year later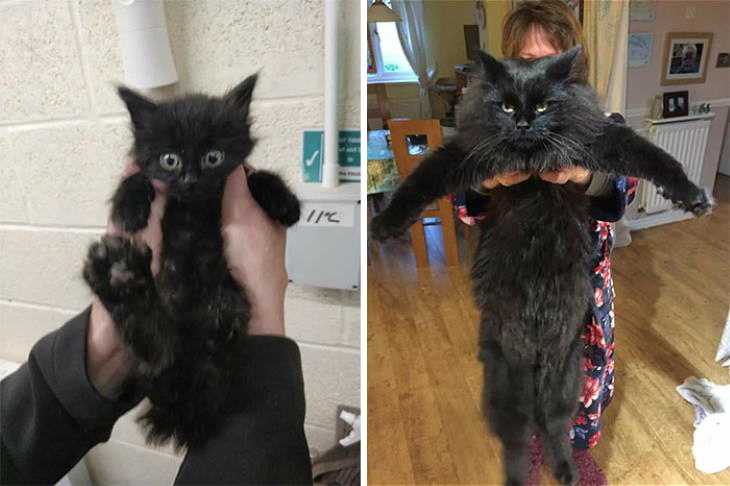 2. "My little rescue kitten isn't so little anymore"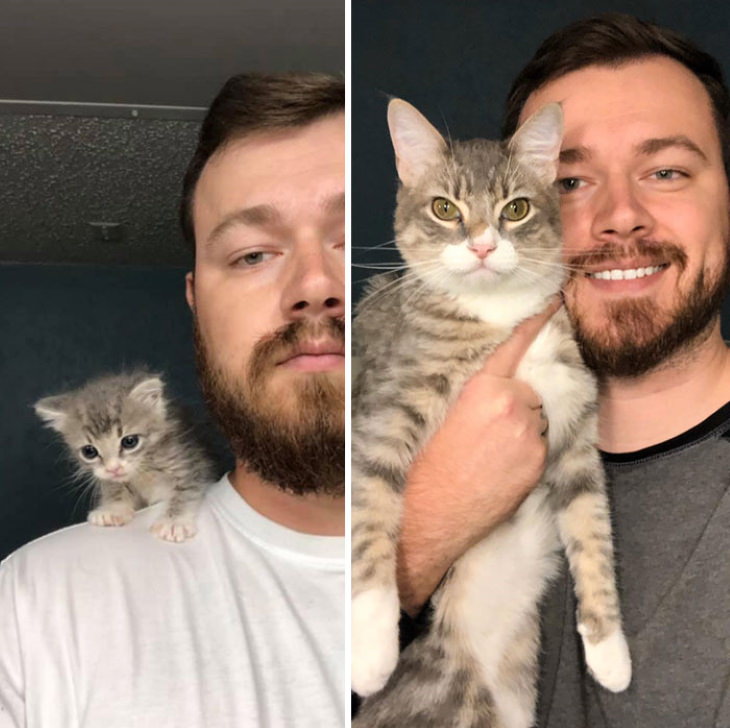 3. Meet Kyra, this is her photo right after her adoption and just 6 months later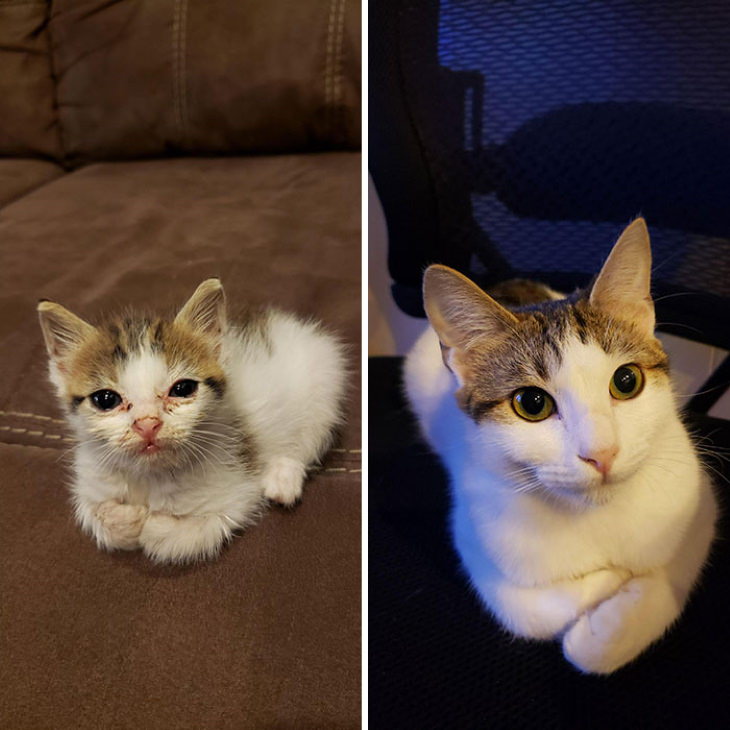 4. This couple found a malnourished and scared kitten under their staircase, but look at the same cheeky kitten just 6 months later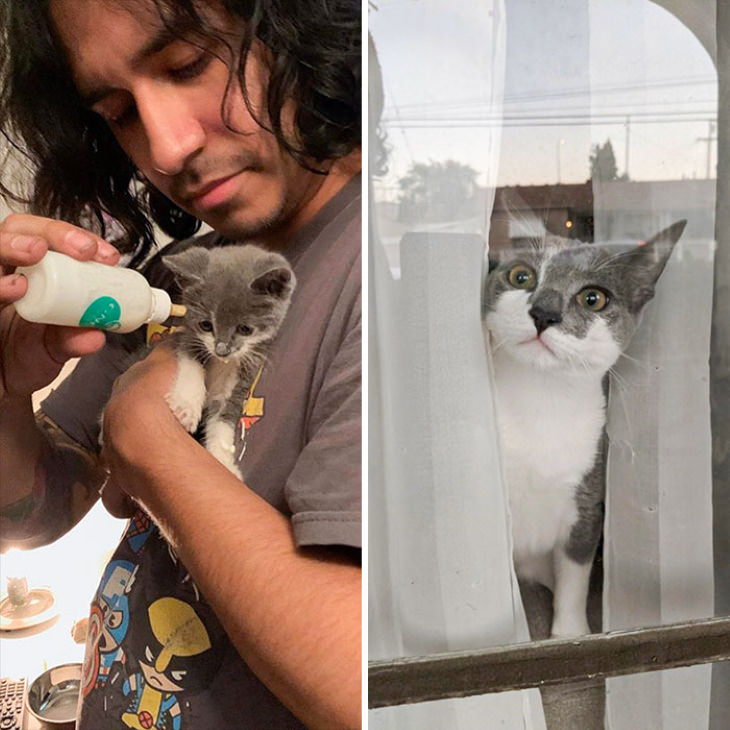 5. "My dad found this cutie alongside the road while working. I'd like to say he lives a spoiled life"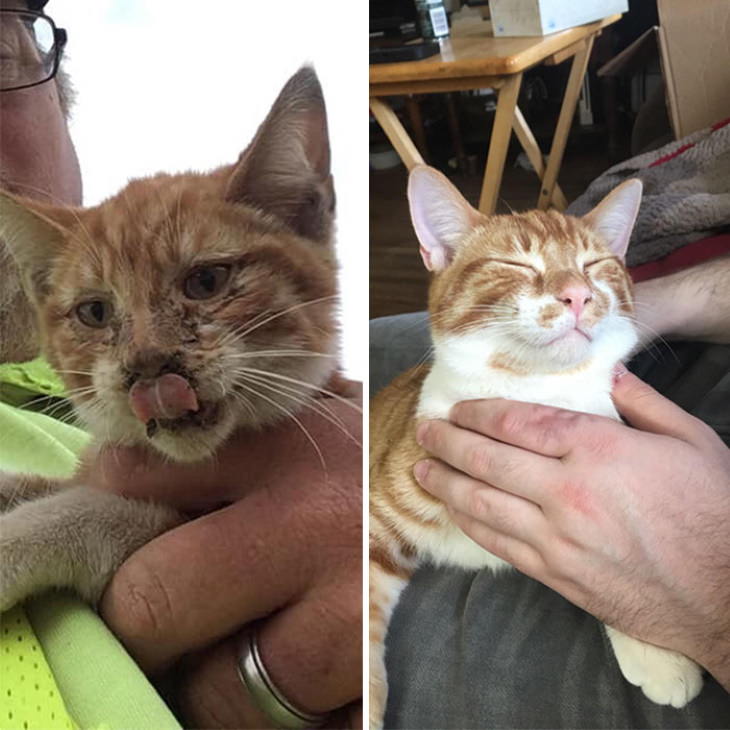 6. "This is Leo (Leonidas) and we've been besties since 2012. He was born under my stairs, and I rescued him. We love each other very much"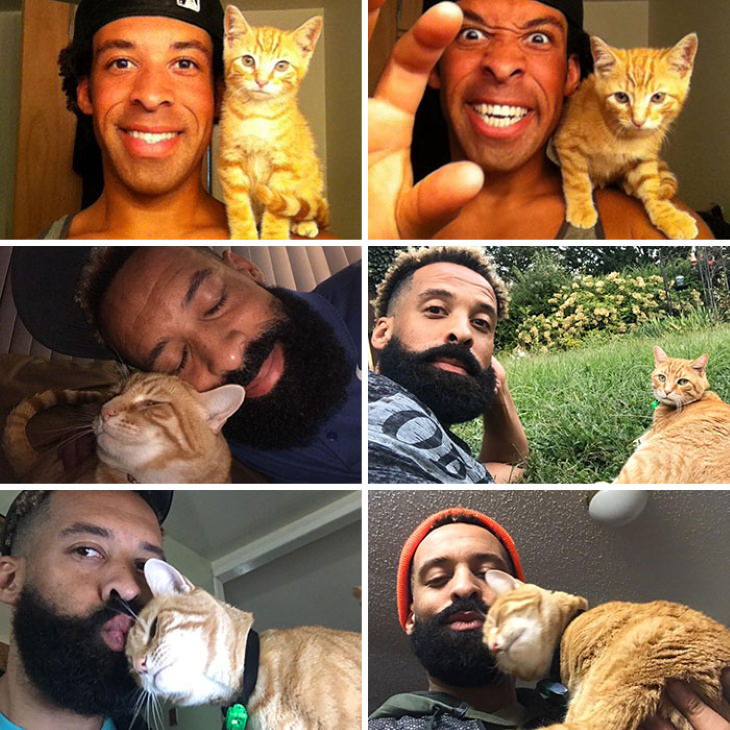 7. Wicket is the cutest little foster kitten, watch him bloom after he got adopted into a loving home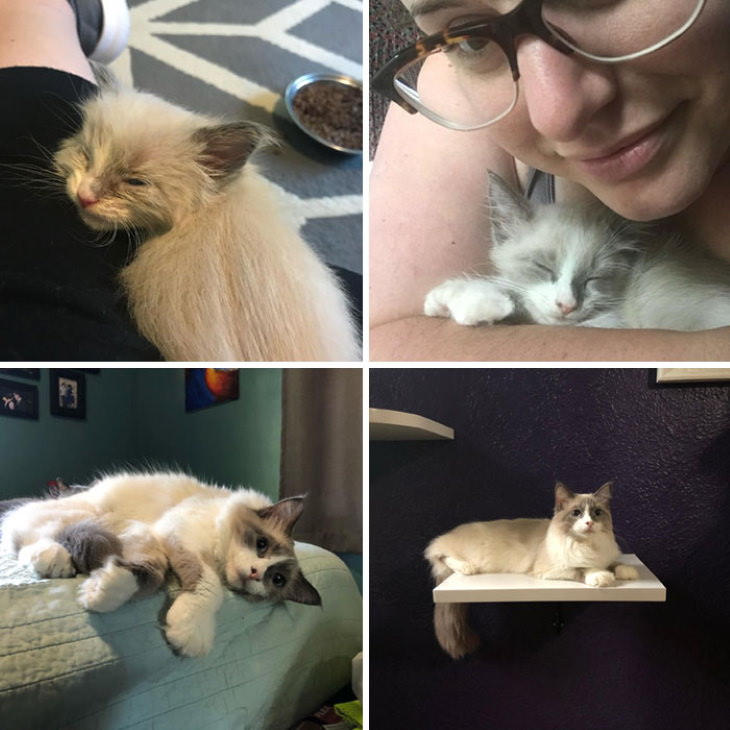 8. This person found a stray mother cat and her three kittens on the street. Just a month later, the kittens look a lot chubbier and the mother has no more mange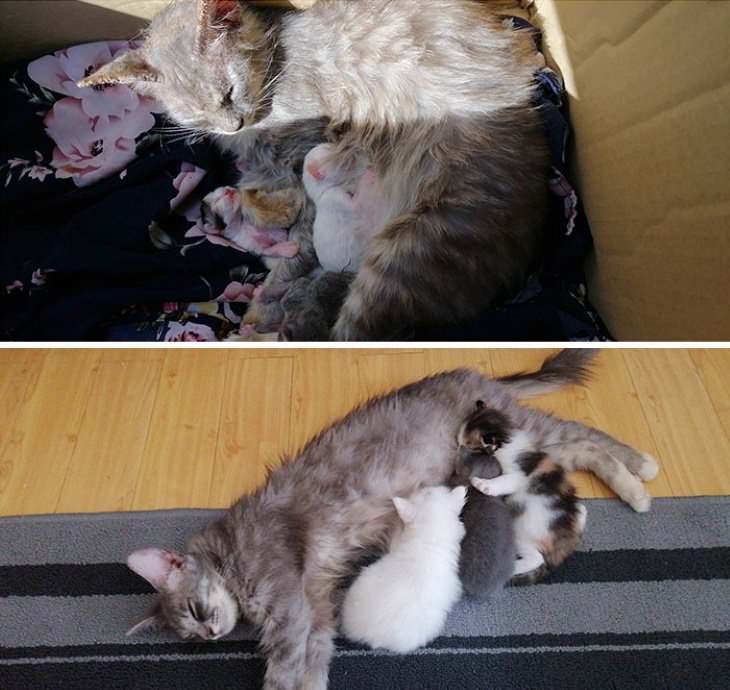 9. "The guy from a bus stop who ate all our food"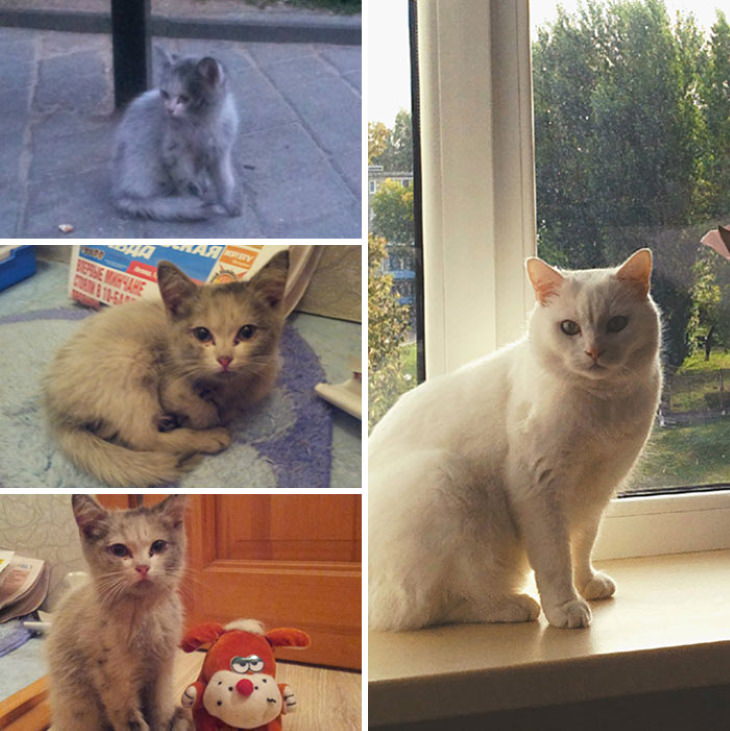 10. Little Harvey was found abandoned and malnourished in a ditch, and 5 years later, he's a healthy and happy kitty with a cat modeling career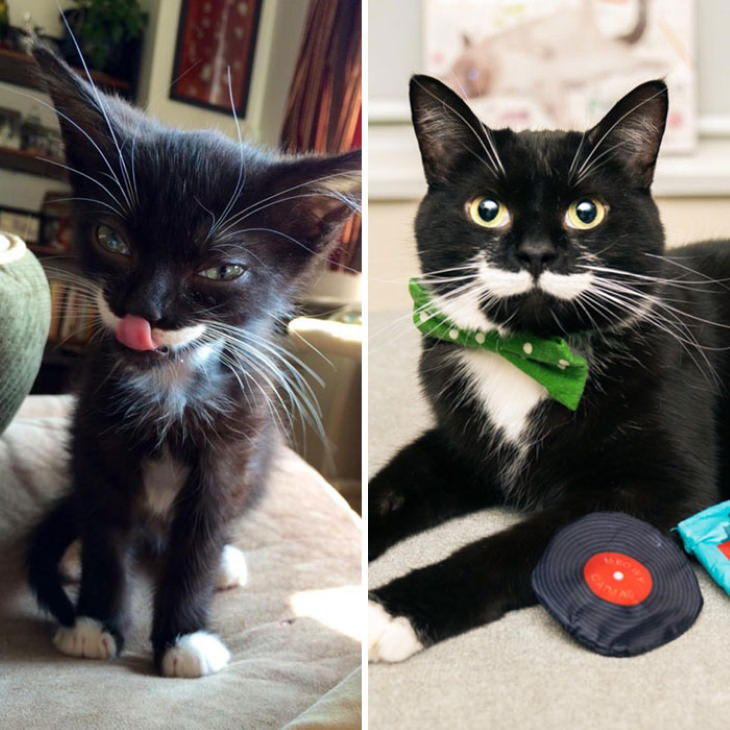 11. These two besties have been adopted at the age of just one month, so nice to know they found a loving home together!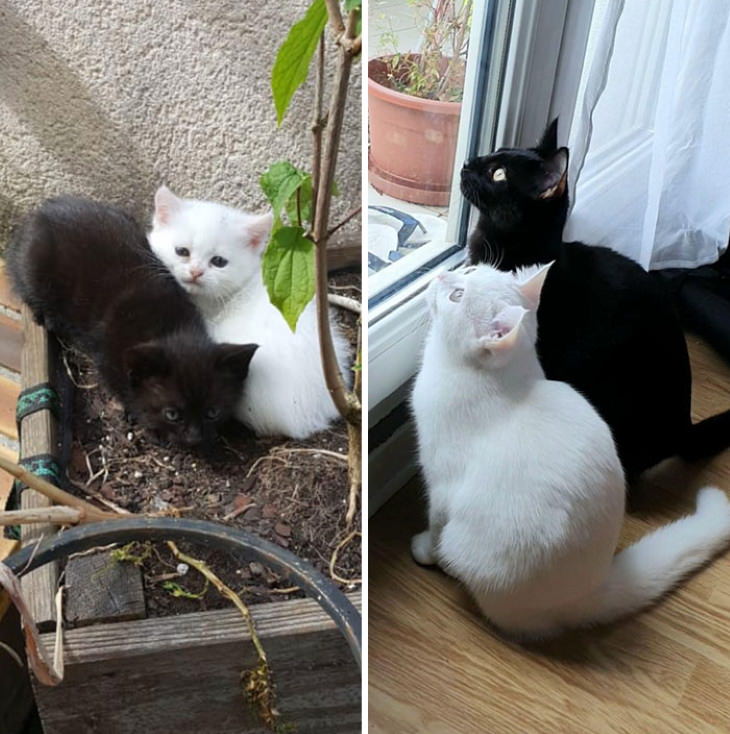 12. Pelle is 1.5 years in the picture to the right, and he's certainly a very handsome cat. No one could ever tell that his mother refused to take care of him and he was hand fed since he was 3 weeks old