1. Bang Kwang Prison, Thailand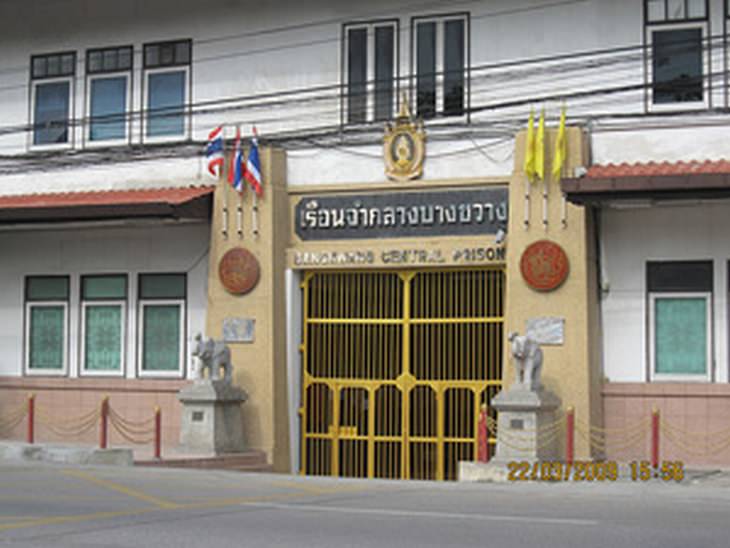 Located in the outskirts of Bangkok, Bang Kwang prison is nicknamed the Bangkok Hilton, though nothing could be further from reality. It is known to be one of the harshest prisons in the world. It was built in 1931 and wasn't intended to be an ordinary prison, but a penitentiary for those sentenced for 25 years to life or awaiting their death sentences.
For the first 3 months of each inmate's stay there, they used to be chained with leg irons. Inmates sentenced to death were chained permanently. This custom was only abolished in 2013 in an attempt to prove to the public that the prison is changing.
2. Tadmor Prison, Syria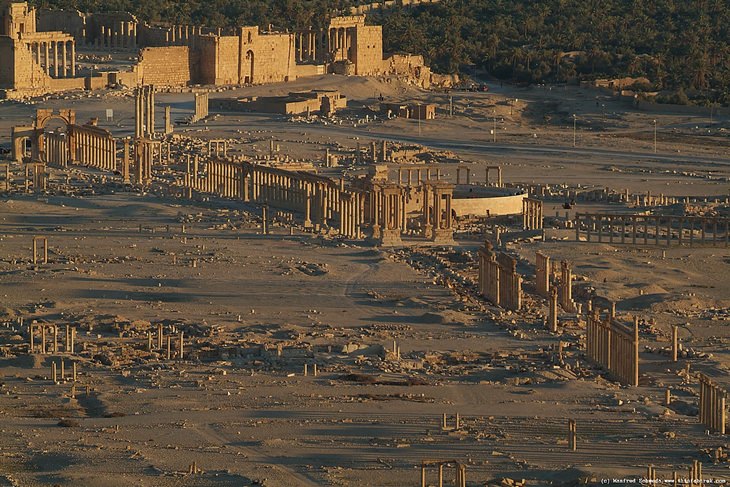 Tadmor prison was built by the French in the 1930s and is located about 200km from Damascus in the heart of the desert. But it only got its harrowing reputation during the 30-year long rule of Hafez al-Assad between 1971 and 2000. Survivors of Tadmor reported that all dormitories had windows with barbed wire in the ceiling to allow constant surveillance by the guards.
Inmates were not allowed to raise their heads, look up, or look at each other - eye contact was absolutely forbidden. After their release, some prisoners say that for years they were not able to make eye contact with anyone. In 2015, Tadmor was captured by ISIS, who released a video of the interior, formerly unseen by anyone but the inmates and the staff. They destroyed the building with explosives in May that year, shocking many people who wanted it to stand as a witness to years of brutality.
3. San Quentin Prison, California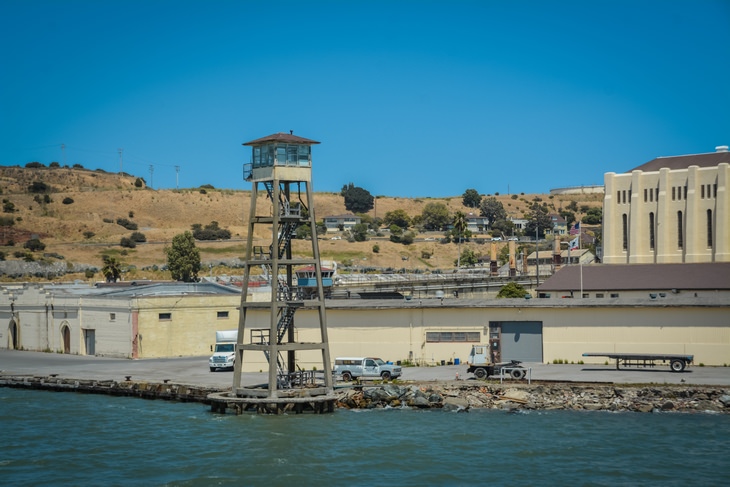 San Quentin was established in 1854, which makes it the oldest prison in California. Since 1937, it is the only facility in the state that implements the death penalty. For that reason, San Quentin housed a number of serial killers, the most famous one probably being Charles Manson.
Violence is a reoccurring issue in this facility, and a 2005 court-ordered report deemed it "old, antiquated, dirty, poorly staffed, poorly maintained with inadequate medical space and equipment and overcrowded."
4. Alcatraz Island Prison, California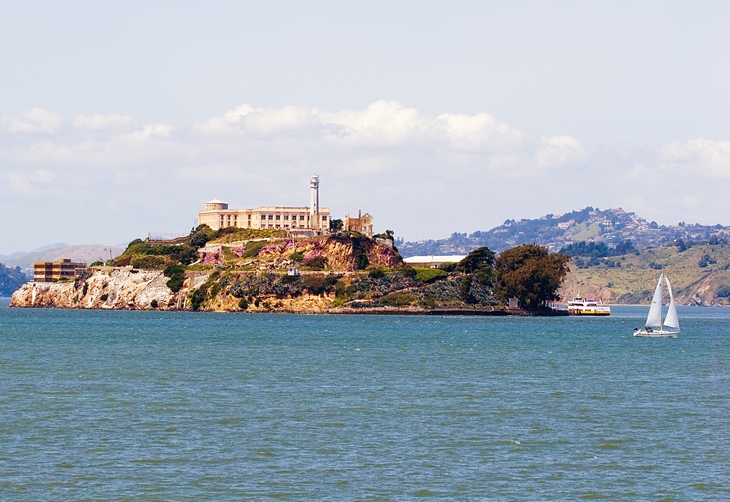 This is probably the most well-known prison on the list. Despite being closed since 1963, it remains a point of fascination due to the crazy and dangerous escape attempts by prisoners and the circulation of their stories in media and popular culture. None of those attempts was ever successful, as Alcatraz Island is surrounded by the chilly waters of San Francisco Bay, and those who were not captured ended up drowning.
The most famous escape attempt occurred in May 1946 and resulted in a 2-day battle. Six prisoners managed to gain access to weapons, but not the keys needed to leave the prison. During the battle, two correctional officers were killed and 18 others were injured. The US Marines had to be called in for help. The prison closed its doors in 1963 because of its high operating expenses and due to the fact the isolated buildings were beginning to crumble from exposure to the salty sea air. Today Alcatraz Island is a popular tourist destination.
Related Article: Château d'If: The Place No Man Escaped!
5. Rikers Island, New York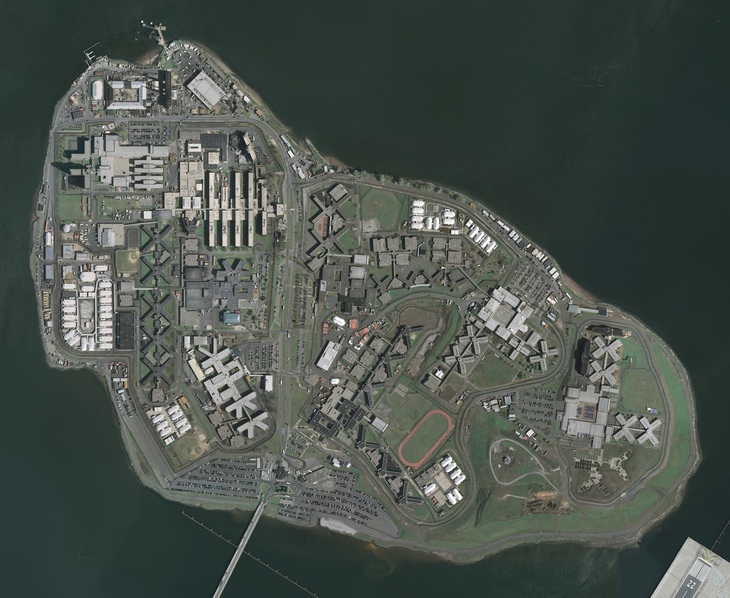 Rikers Island Prison in New York has a long legacy of violence. Many inmates have said that life in Rikers is worse than on the roughest NYC streets. A famous report was made by a guard named John Reyes in 1991. Reyes said the beatings and murders he witnessed caused him to go to work in fear every day.
Despite the many reforms Rikers went through in order to minimize the violence inside, life there is still extremely hard to bear. In October 2019, New York City Council voted to close down the jail, but the process might take up to 2026 due to the enormity of the complex – it currently houses about 3,000 inmates.
6. San Juan de Lurigancho, Peru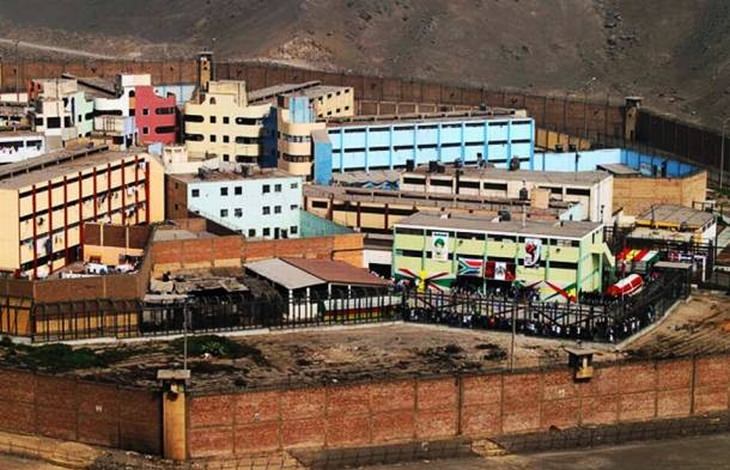 San Juan de Lurigancho in Lima is notorious for being grossly overcrowded and severely understaffed. According to the National Penitentiary Institute of Peru, it has the capacity to hold 3,000 prisoners, but it actually houses about 7,000 with the ration of one officer to 100 inmates.
Other than sex offenders, there is no real segregation, leaving violent criminals to mingle with youngsters arrested for petty crimes. One of the worst and most memorable prison riots happened in the Peruvian prison in 1986. The military repression of the riot resulted in the loss of at least 224 lives.
7. La Sante, Paris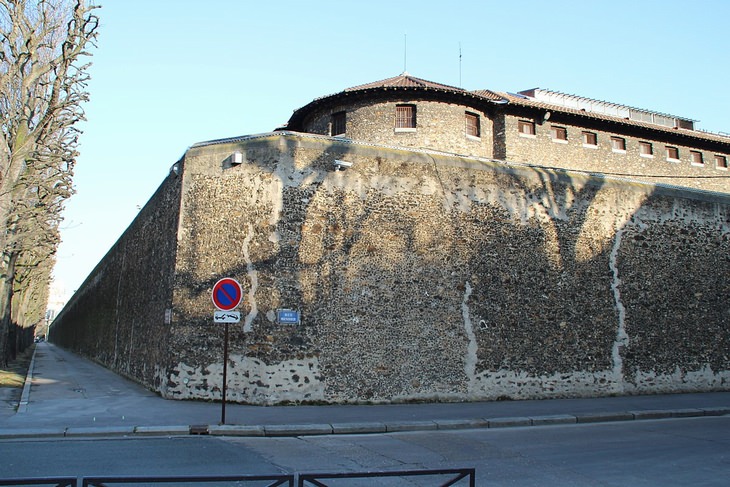 The name La Sante ironically means health, but health is hardly associated with this prison, which is the most notorious one in France. 124 suicides were reported in La Sante throughout 1999 – compared to 24 in California's jail population of 160,000. Inmates face hard conditions in this brutal institute – only 4 hours a day outside their cells, and many are affected by skin diseases due to having access to a shower only twice a week.
There a hierarchical structure that allows the more powerful prisoners to abuse the weaker ones. The prison was partially closed for renovations between 2014 and 2019 and is now re-opened with a reduced capacity for 800 prisoners.
8. Diyarbakir Prison, Turkey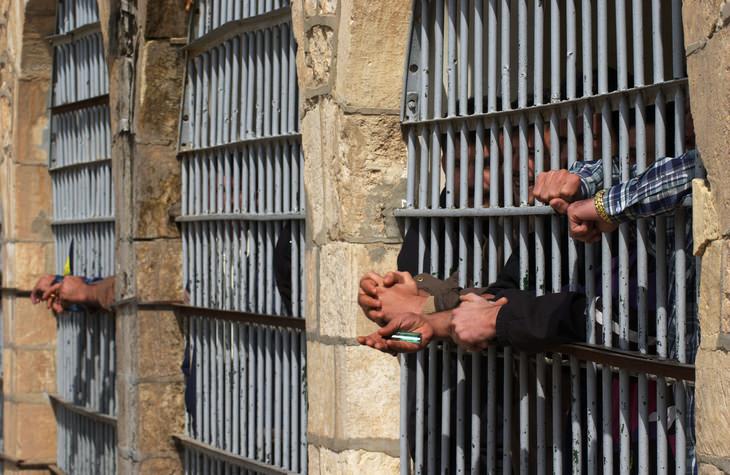 Many were exposed to the brutality of Turkish prisons in the 1978 movie 'Midnight Express', but according to those who experienced the horror first hand, it fell short in portraying the severity of the situation. Diyarbakir is notorious for its use of torture, sewage flooded hallways, overcrowding, and even sentencing children to life.
9. Pyatak Island Prison, Russia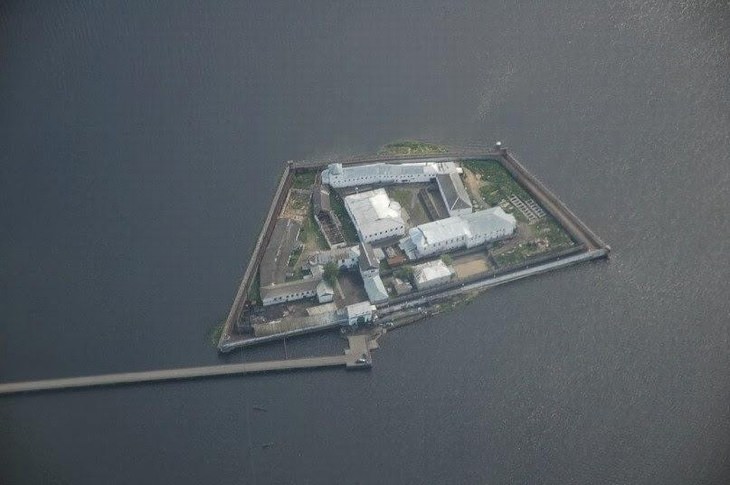 It is called 'the Alcatraz of Russia' for being located on an isolated island surrounded by the freezing water of Russia's White Lake. This is where the country's most dangerous criminals serve their life sentences. Apart from the mental torture of being confined to a cell for 22 hours of the day, prisoners only get 2 visits per year.
All that can be seen through the windows is the seemingly never-ending lake and the grey and black Siberian crows above it. The bleakness of the surroundings has led some prisoners to develop psychological problems.