You know how your mom always said never to play with your food, and so you never did it. This artist has made a livelihood from playing with their food and turning that food into absolutely gorgeous portraits and works of art. This artist was originally meant to be a meal prepper, getting plates ready for presentation. Along the way, she discovered that her prepped plates were actual works of art. Food art has become an absolutely incredible part of the art world, with even fruits becoming the perfect canvas for an artist's imagination. Here are 15 beautiful plates put together by this amazing artist.
1. Always blending in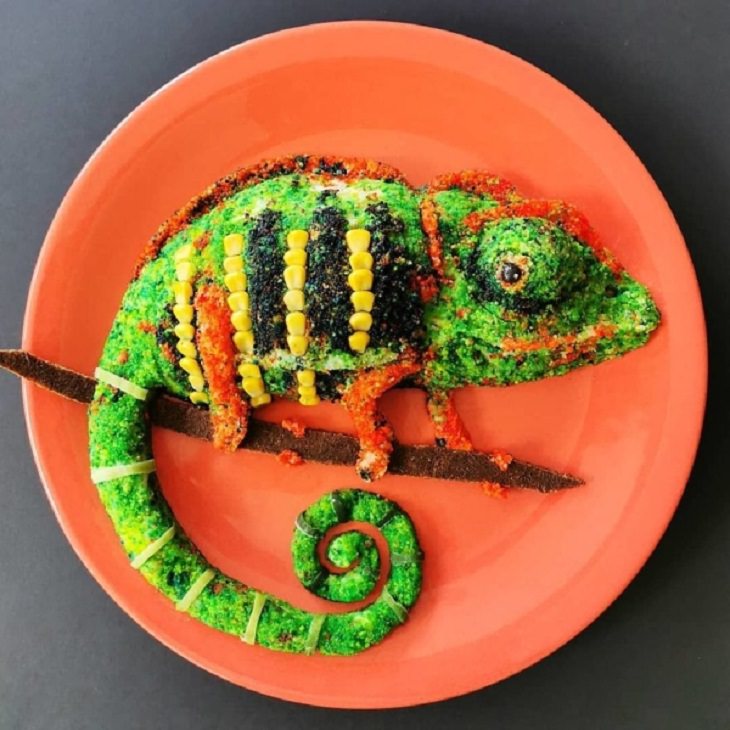 2. It's duck season!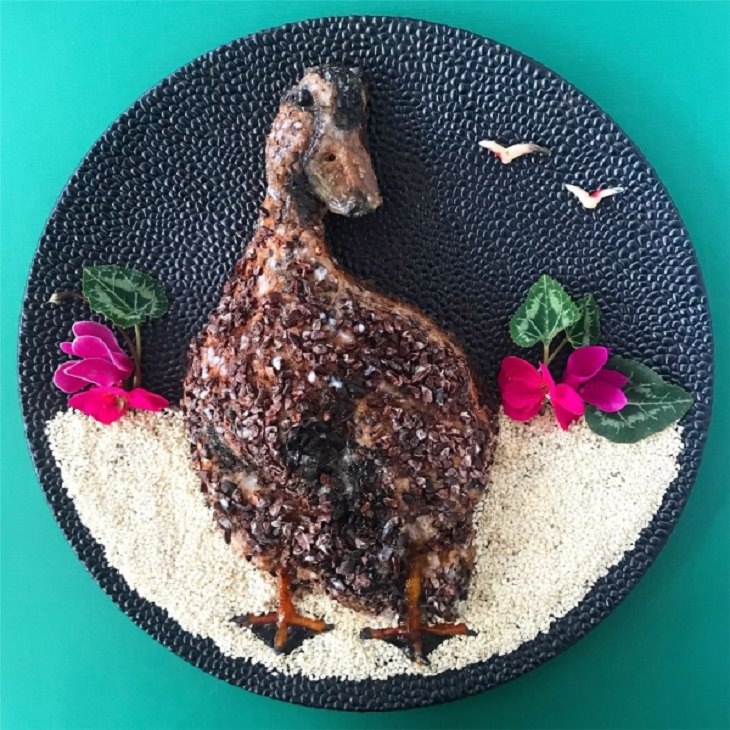 3. This corn-pecked chicken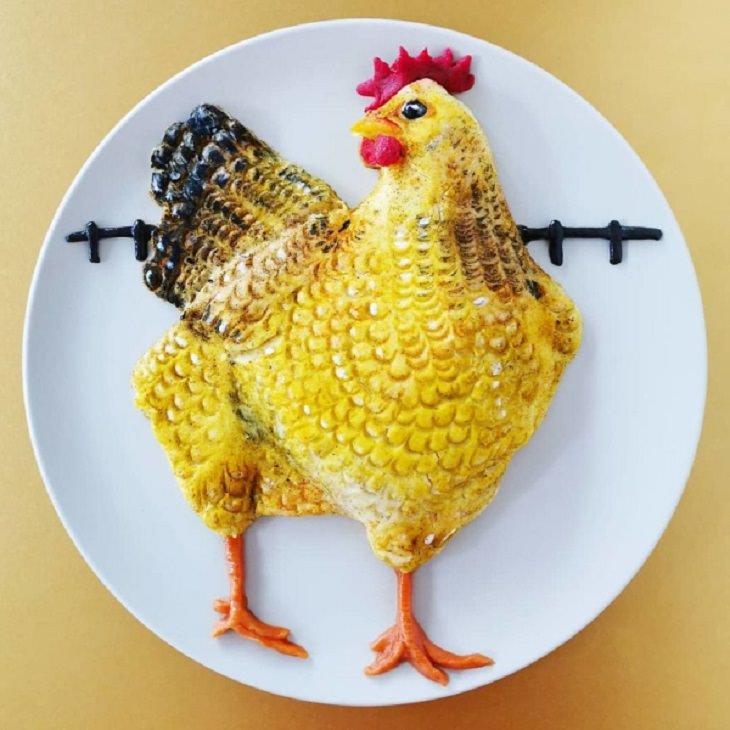 4. That's one leafy peacock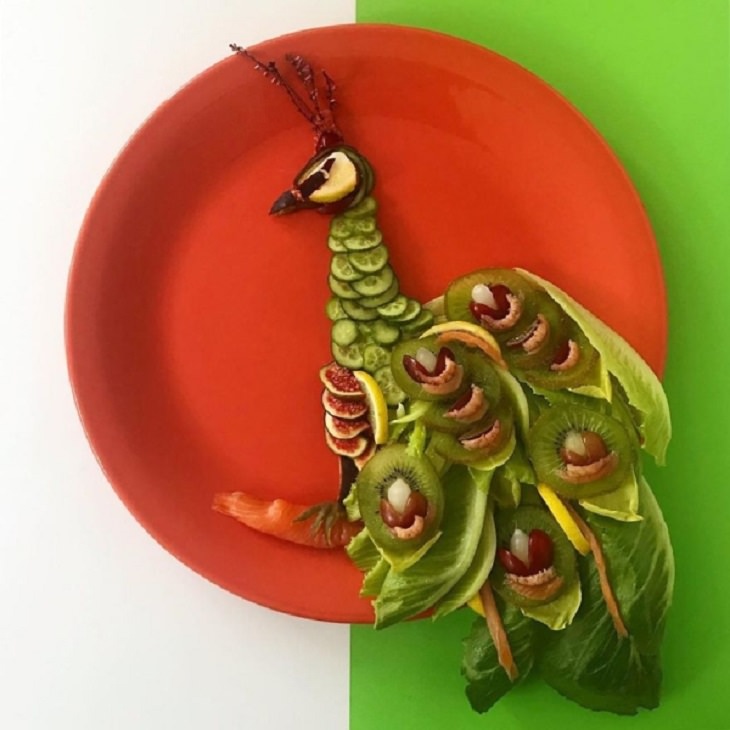 5. Care for a quick trip to Paris?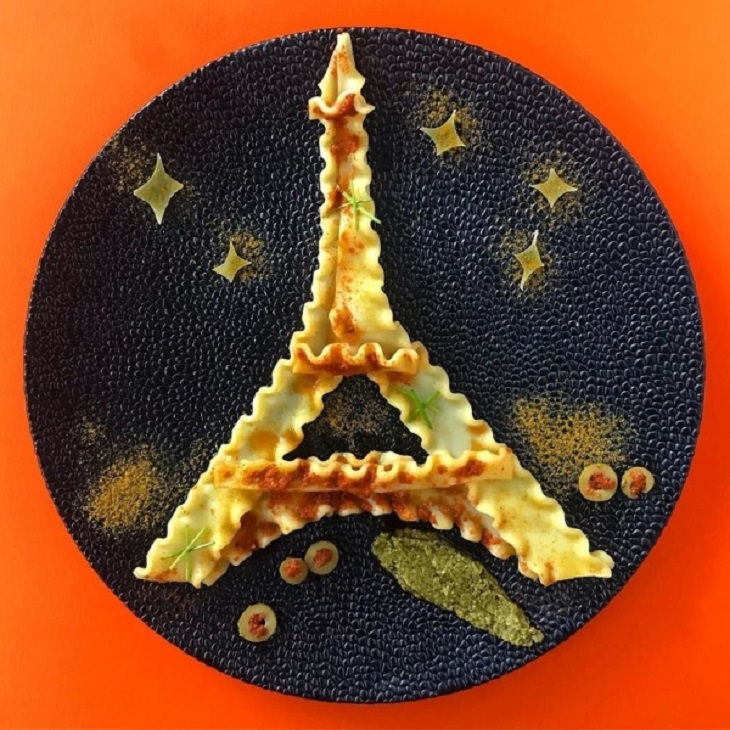 6. Shere Khan is watching you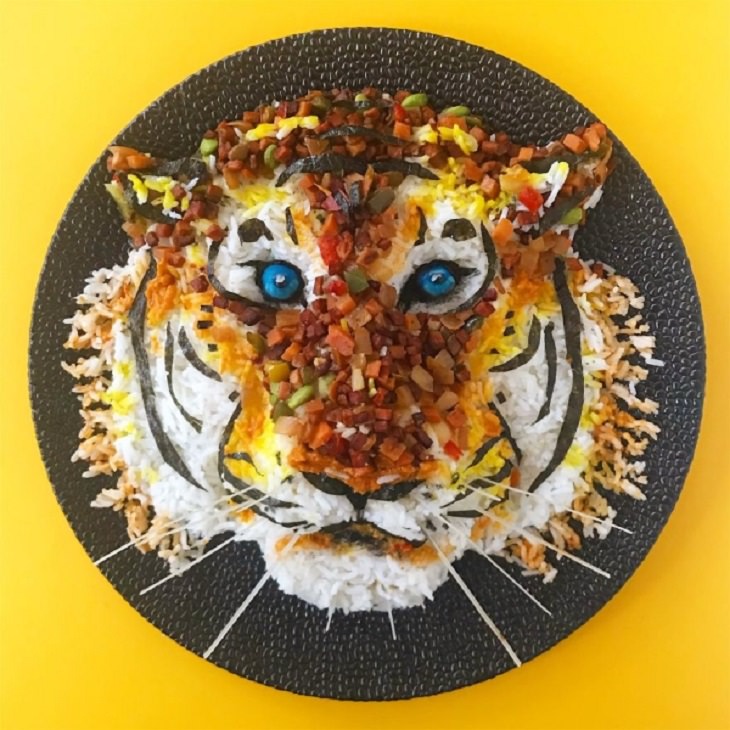 7. I think this puppy is winking at us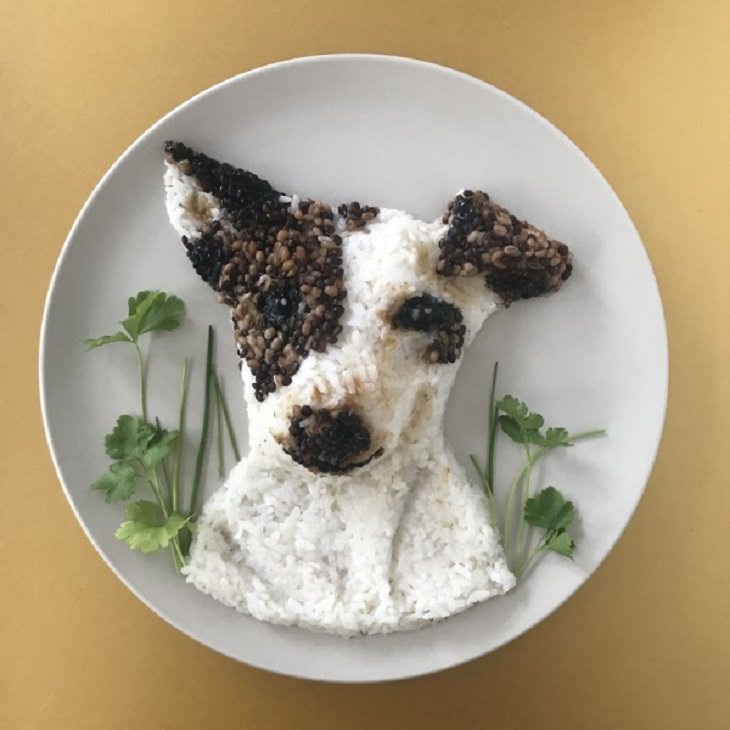 8. Pandas are too cute even when made of rice!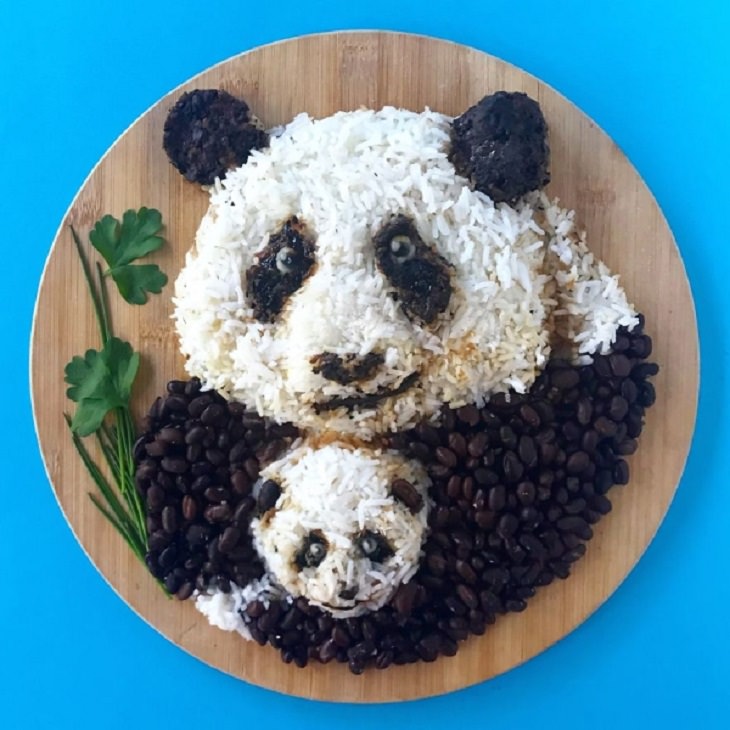 9. A winter landscape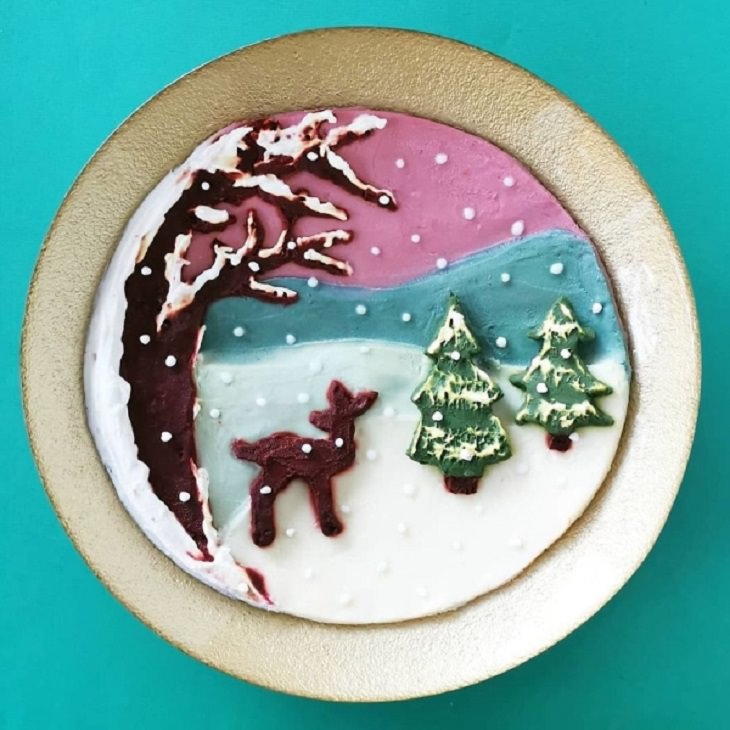 10. This woodpecker is about to peck into something too soft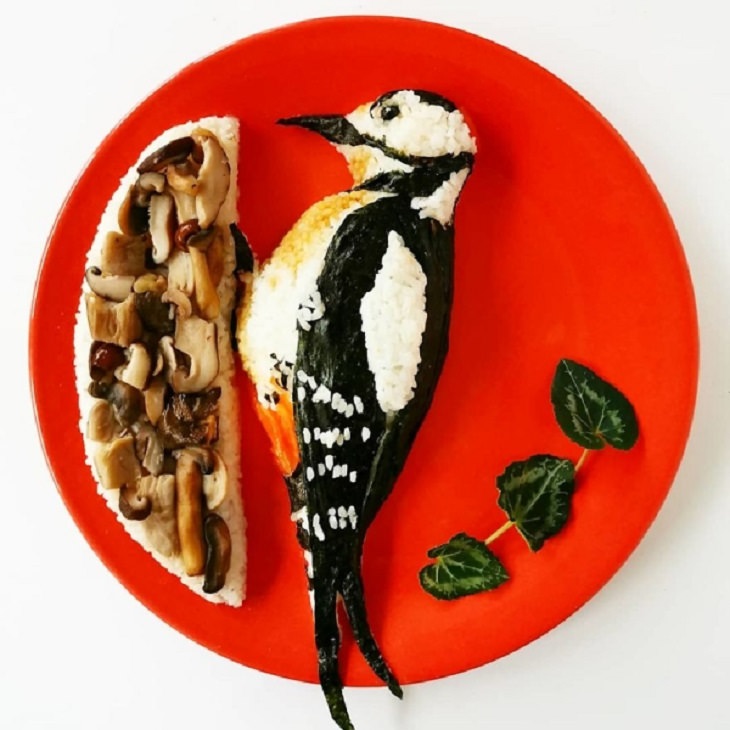 11. That is one fruity fish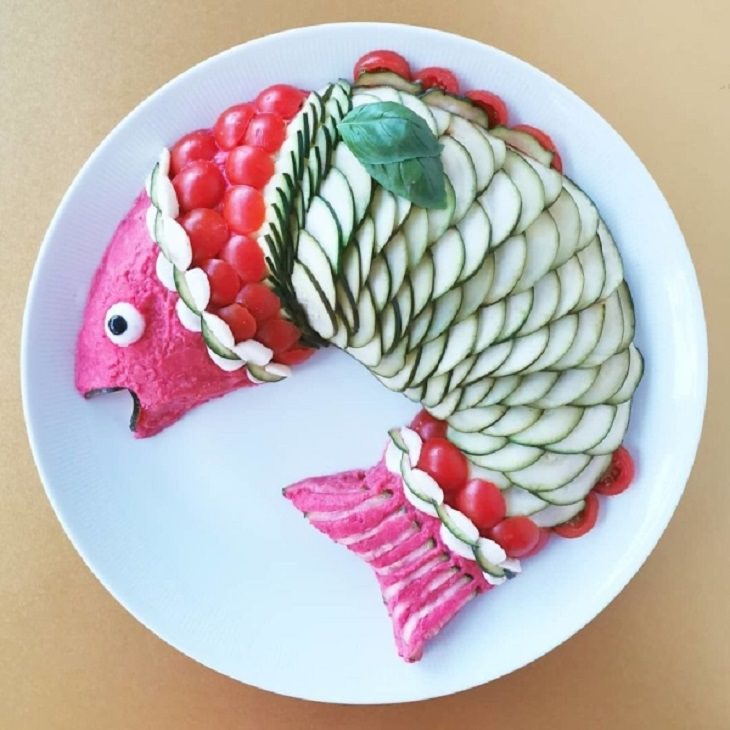 12. The Sushi Turtle. So much irony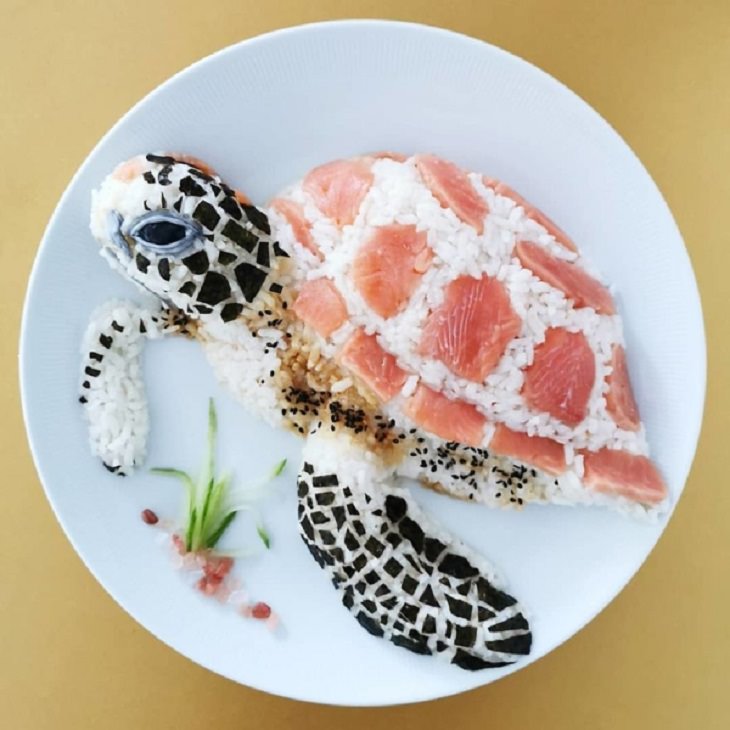 13. The mashed potato Squirrel is nuts!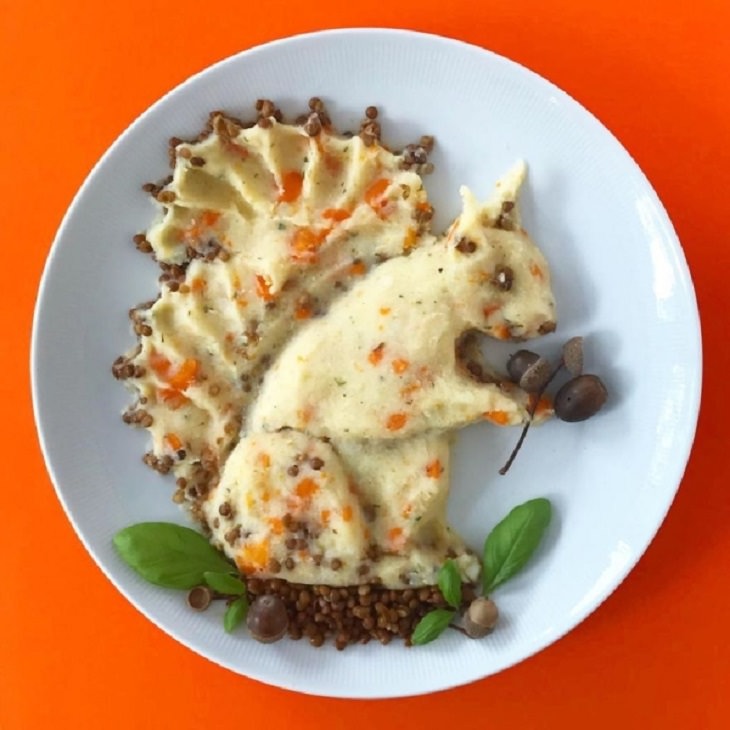 14. This striped beast has left the jungle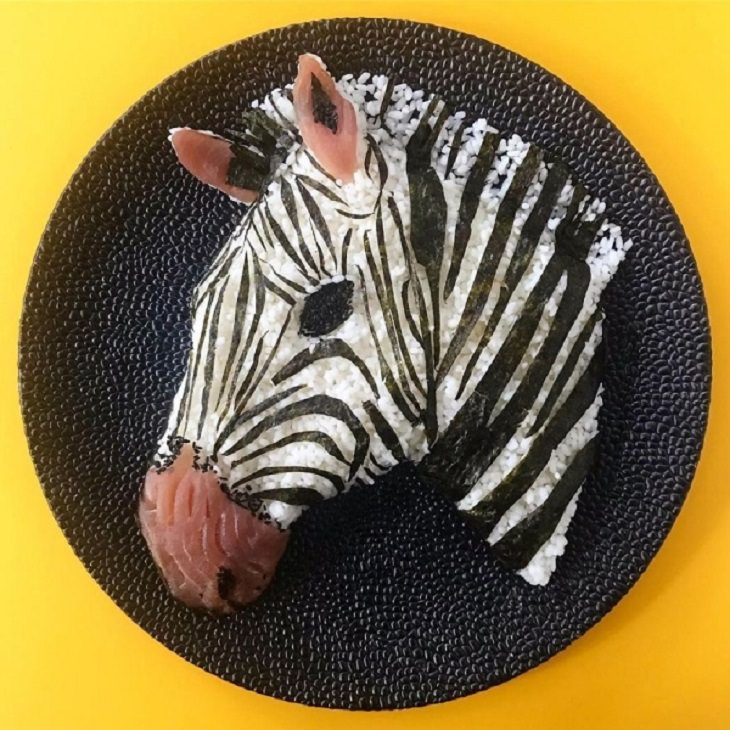 15. Welcome to liberty island!