Cruises are a fantastic way to enjoy a week-long holiday with the entire family, filled with entertainment, food, socializing, and incredible destinations. They are a great way of having everyday home comforts while enjoying the hotel experience and getting in a good dose of travel. Unfortunately, many cruises can cost you a hefty penny, and if you don't play your cards right, you may not find the experience as enjoyable as you initially anticipated. However, if you keep these 18 very important pieces of advice that we've gathered in mind, you can ensure that every cruise trip is worth every last cent.
1. Select Your Cabin Wisely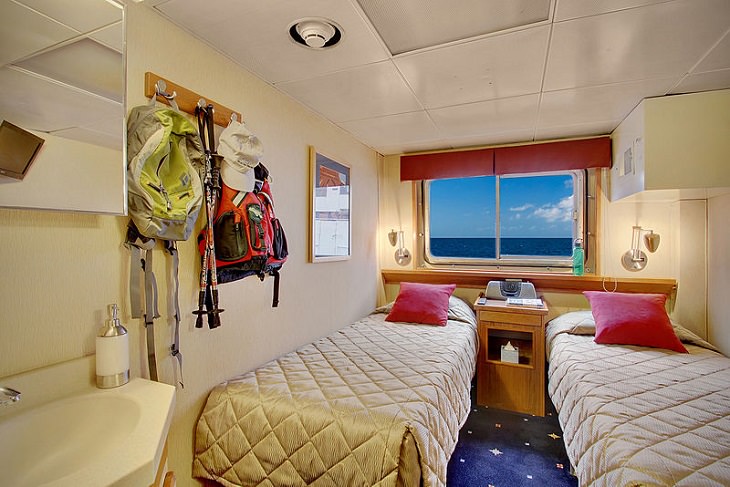 (By Un-Cruise Adventures, Wikimedia Commons)
If you are prone to any kind of sea-sickness, high cabins may be the best option for you. Even if you have a good pair of sea legs, mid-deck or lower deck is usually the way to go. While it may not be as fun or fancy as a sea-facing cabin or one with a balcony, it is less likely to be affected by rough waters while cabins on the higher deck will face a heavy amount of pressure during periods of heavy winds or waves. Also, keep in mind, not all cabins may necessarily have windows!
2. Don't jam-pack the Cabin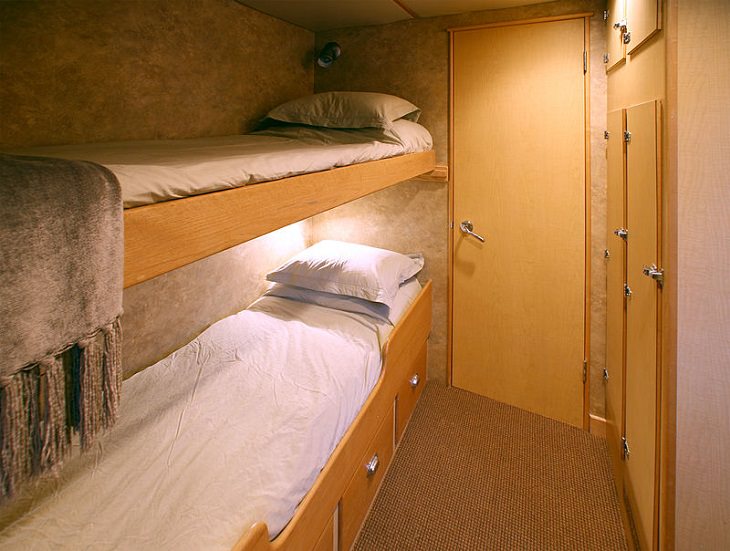 (By Un-Cruise Adventures, Wikimedia Commons)
While it may be tempting to try and fit 4-5 people in a single cabin to cut down on costs, it's important to remember that most ships have cabins that are relatively small. Some may even be no larger than a train cabin. You are likely only to spend a limited period of time in the room, mostly sleeping or freshening up, but nonetheless, every inch of space can be valuable.
3. Look for the cruise of your choice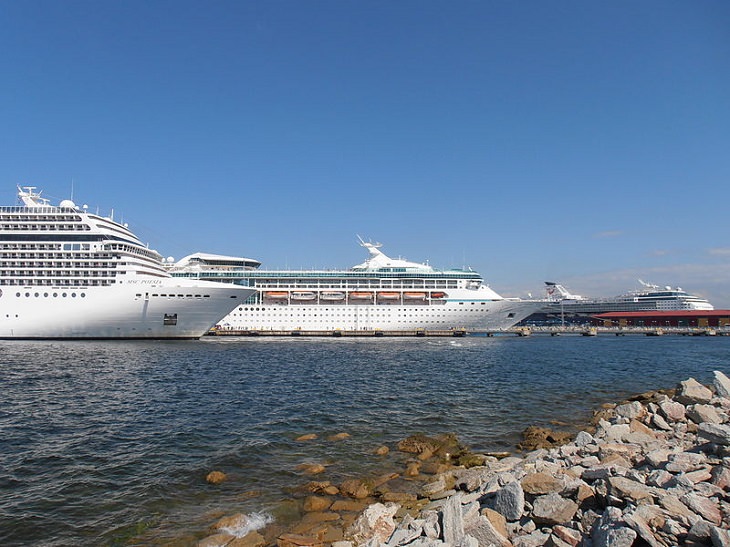 (By Pjotr Mahhonin, Wikimedia Commons)
The art of cruise-creation has developed into a far more massive industry than what it once was and is now not just for the elite, as were ships like the Titanic (that is far smaller in comparison to cruise ships used today). Some cruises are solely activity-based, others are travel-based, while many follow themes, like cruises dedicated to cat lovers. Some cruises may only exist to offer 5-star dining experiences over the course of a few days. Depending on the experience you and your fellow travelers are looking for, you can search for many different cruises. Almost all cruises, however, are likely to have basic restaurants, games and activities and several swimming pools.
4. Stock up on basic pharmaceuticals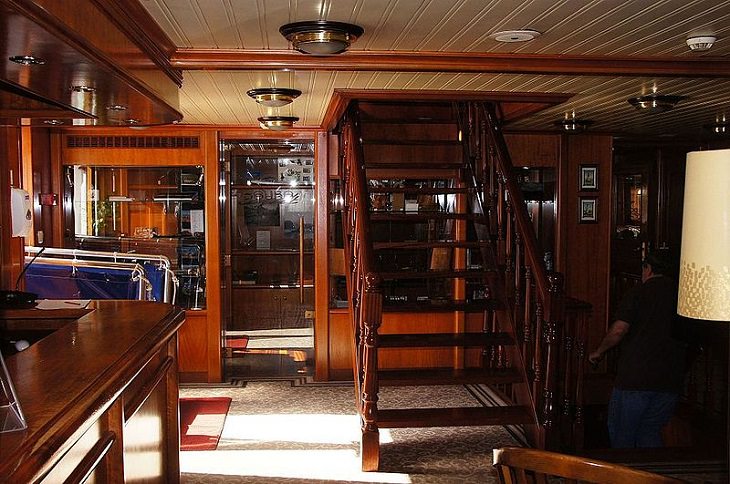 (By Gerry Labrijn, Wikimedia Commons)
In case you do have a tendency to be struck with the occasional bought of seasickness, it's always advisable to carry the requisite nausea medications with you. It would also be smart to carry with you other medicines that may be needed for possible common conditions like headaches, diarrhea, acidity, and even the common cold, among others. This could save you a fortune at the ship's undoubtedly expensive supplies shop which is likely to have only a limited amount of specified over-the-counter medications.
5. Don't expect Wi-Fi to be Included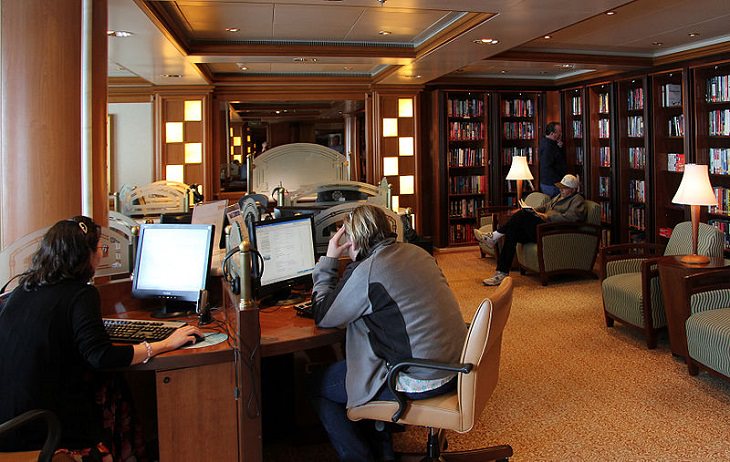 (By Larry D. Moore, Wikimedia Commons)
Make sure you check the package you have booked carefully as all cruises may not guarantee access to Wi-Fi during the entirety of the cruise. Some cruises may require Wi-Fi access to purchased for specified periods or may offer it freely only in certain parts of the ship, while others may not have Wi-Fi at all. You can check with the Cruise directors beforehand where Wi-Fi hotspots might be available.
6. Switch off your data!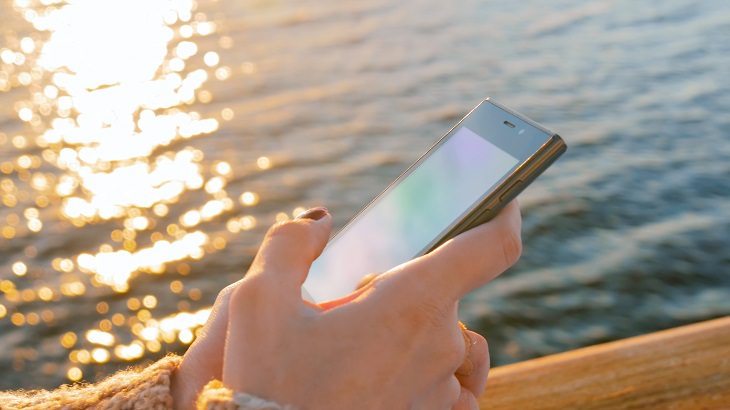 Consider this a very important mantra when embarking on a cruise. Prior to boarding the ship, or as soon as boarding is completed. I know the temptation to keep your network running is high but data roaming charges can be inordinately high, and the simple error in judgment of leaving it on could result in a seemingly endless phone bill when you reach home. The most you'll need to use your data is after docking to communicate with your companions. Where possible, look for Wi-Fi hotspots or other means of internet usage.
7. Always plan in advance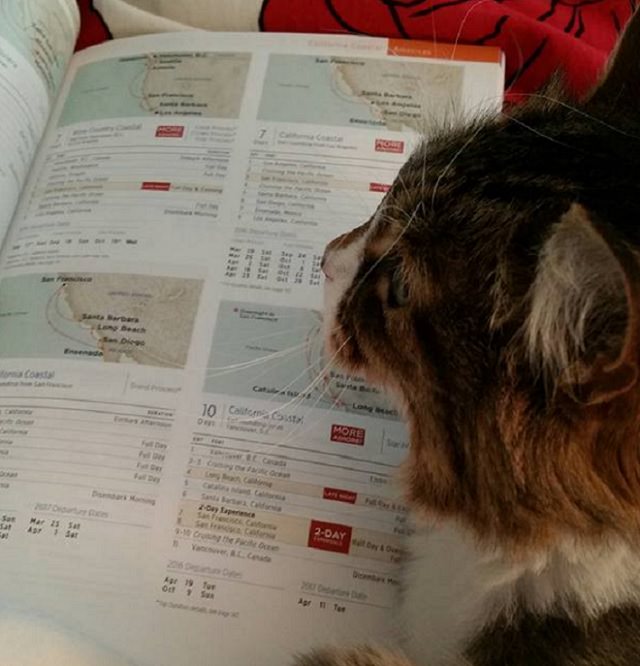 (By terri_bateman, Wikimedia Commons)
Whether booking flight tickets to the boarding destination or booking the cruise itself, it's always better to plan as much in advance as possible, ideally 60-70 days prior to the date of departure, as tickets are likely to be cheaper. Booking in advance may also give you the option of securing participation in a variety of activities on the ship and at docking points, like games, beach-side horse-riding and even dining experiences, as many restaurants onboard, particularly specialty dining experiences, require reservations. Fill your itinerary up as best as possible.
8. Look for Last-minute discounts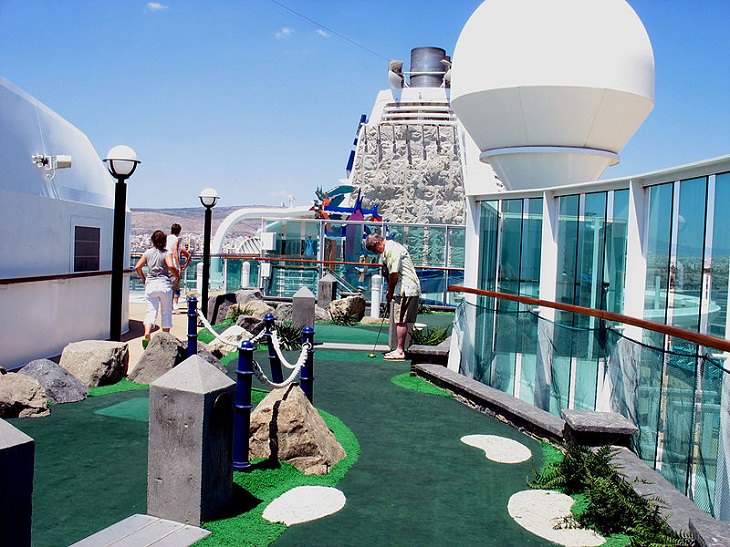 (By Rennett Stowe, Wikimedia Commons)
Tickets need to be booked in advance for the travel and cruise itself, and some activities can be booked in advance. However, some of the best discounts and promos become available over time the closer you get to the date of departure. Some discounts become available only during or after the time of boarding when there are still openings for numerous activities and even larger cabins. Such activities and upgrades may be offered at cheaper rates closer to the date and time of departure.
9. Also, keep an eye out for alternate activities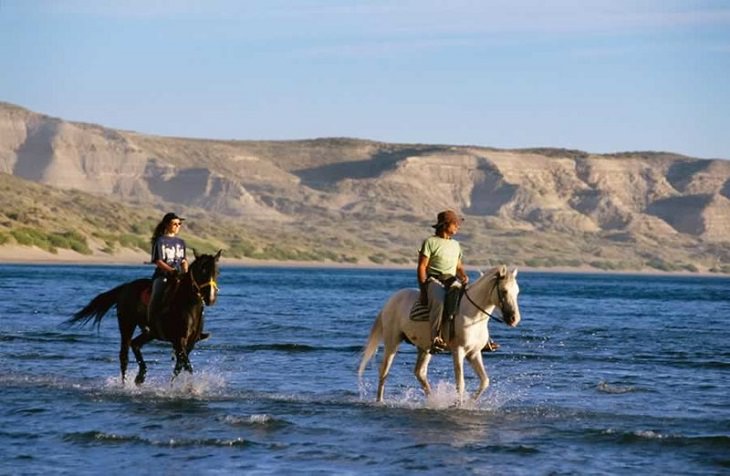 (By Ecohotel, Wikimedia Commons)
Now, in case you don't feel like banking on the possibility of promos and discounts, which are contingent on there being availability and last-minute drop-outs, there is another, cheaper option for activities at docking ports. You can check for alternate companies that offer activities and tours at docking points, as these may often be cheaper than making such bookings through the cruise company directly.
10. Book Your Flight Timings For as Early as Possible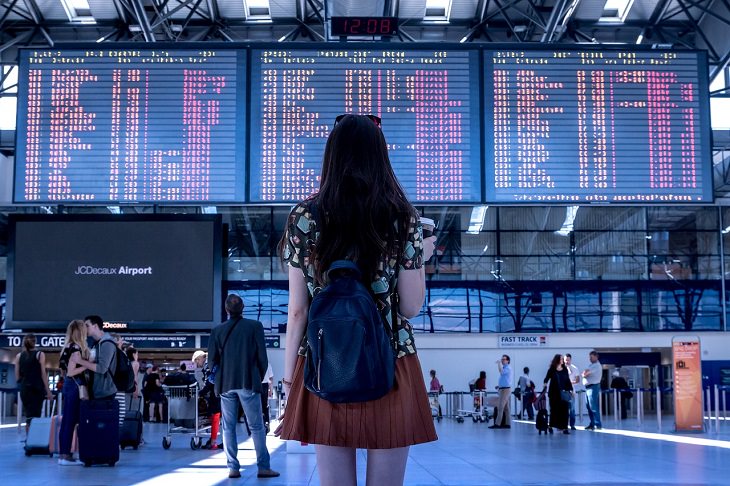 It might seem easier to book a flight that lands an hour or two before your cruise sets out, but it's important to give yourself a little wiggle room. You must take into account the time it will take to reach the ship from the airport and possibilities of the flight being delayed which could cause you to miss boarding the ship entirely. It is advisable to arrive at the city of boarding a minimum of 4 hours in advance, though for the best experience, you can fly in the previous night so you're well-rested before the cruise.
11. Boarding may be in a foreign destination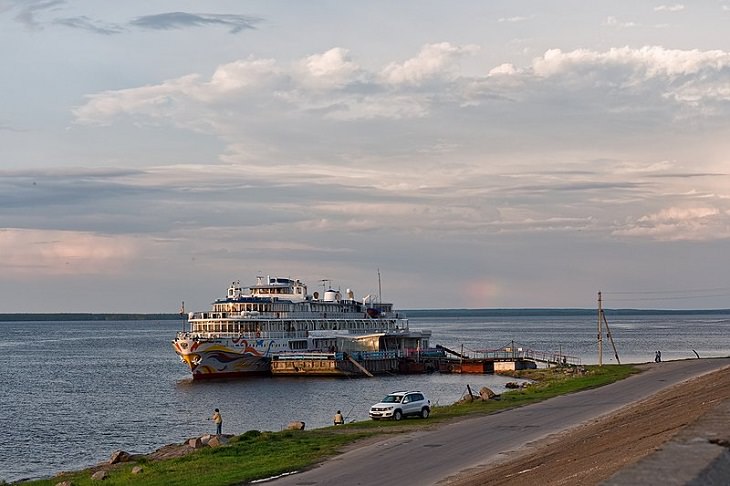 (By Alexxx1979, Wikimedia Commons)
While it is common knowledge that cruise ships travel through and dock at a number of tourist spots during the course of the ship's path, the original boarding point of the ship may also be in one such location. Many major ports are in France, Italy and warm coastal states like Florida, so flight tickets to the boarding destination will have to be booked accordingly. You're likely to get cheaper tickets if you book well in advance, and if you book your landing for the previous day, you can enjoy a day of sightseeing before embarking on your journey.
12. Stagger Your Arrival to the Last possible minute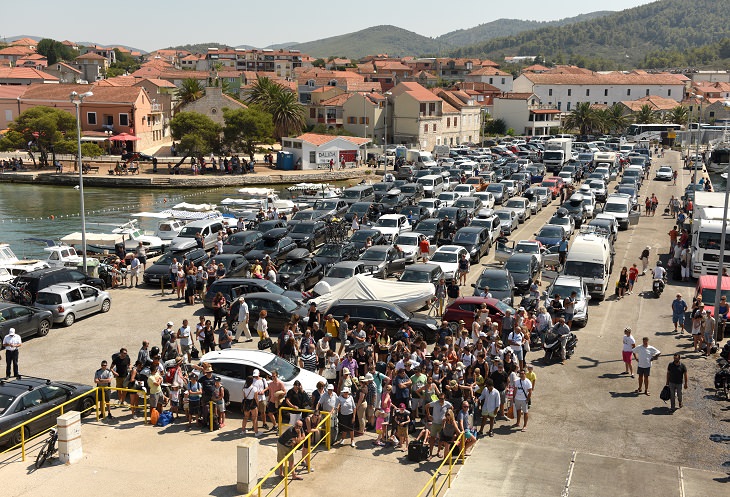 The instinct is always to arrive early for any sort of travel expedition, be them flights, trains or ships. However, if you stagger your arrival to the later end of the desired boarding time, you can avoid the heavier crowds. A similar principle can also be applied when the cruise ships have docked at certain destinations in the midst of their travels. Roam about the city with peace and enjoyment and return to the ship at exactly the specified re-embarking time, but ensure not to return any later as, much like trains, the ship will not wait for any passengers.
13. Pack light and wash your own clothes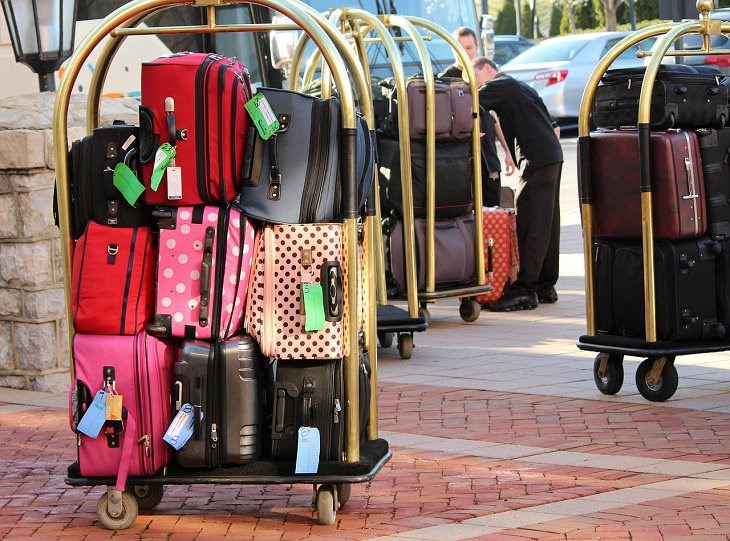 At the time of packing, you may be tempted to stuff most of your wardrobe into your suitcase, just in case. A different dress for every day and outfits for all occasions and locations will keep you happy. However, you'll find handling a heavy suitcase to be far more disruptive than enjoyable during your trip. It's better to pack light and keep in mind that most ships either have laundromat and other clothes washing facilities, or a wash and fold service, though the latter may be significantly more expensive.
14. Pack for style, too, not just comfort!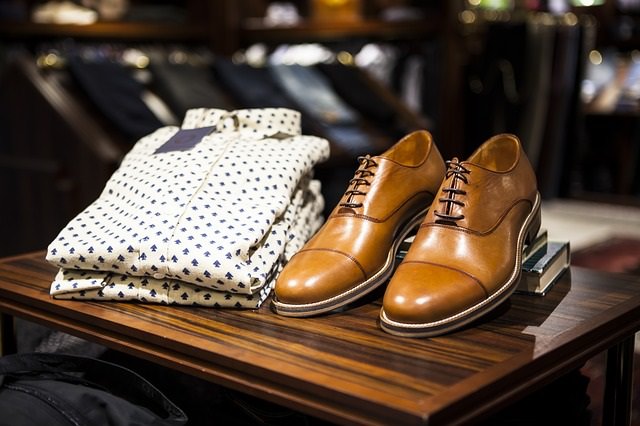 Now, most cinematic appearances of cruises, the Titanic excluded, show cruise-goers decked out in their best beachwear, with cargo shorts, flip-flops, and Hawaiian shirts. While that may be acceptable for certain occasions during your travels, perhaps when lounging pool-side or on the beaches of docked shores, for making use of other amenities, such as luxury restaurants or group activities, formal-wear will be required. In fact, some places may not allow you to access their amenities if you are wearing shorts or flip flops, so ensure to always carry some items of clothing in keeping with a general dress code.
15. Carry a Day Bag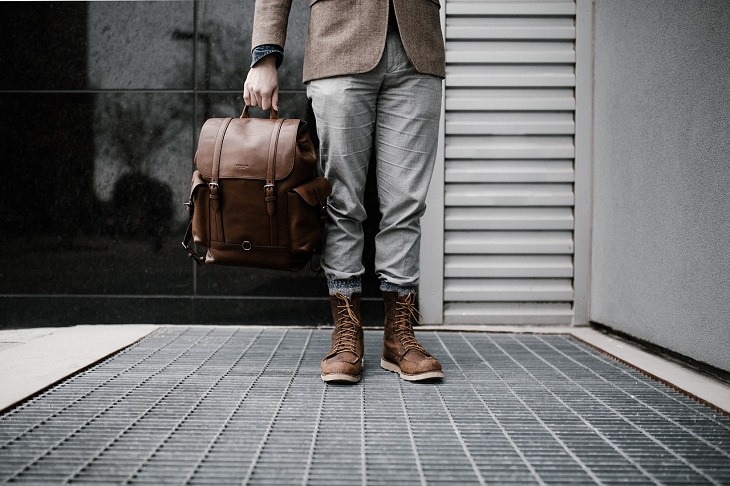 Your suitcase is, of course, your essential companion, jam-packed with anything you may need during the course of your travels. However, there are high possibilities that upon boarding the ship, your suitcases and main baggage may be sent to your cabin in advance. After your initial travels to reach the boarding point followed by the excitement of boarding, you may want to freshen up, so it's advisable to pack a small duffel bag as a day-bag, with a spare set of clothes and toiletries. This will save you quite some discomfort even during your daily travels in various ports.
16. Bring along a cooler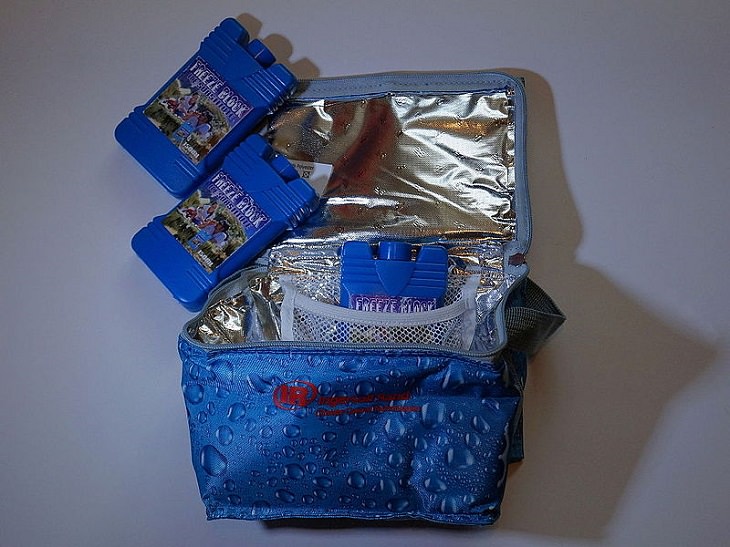 (By Antonín Ryska, Wikimedia Commons)
When you're looking to book a cruise, it might be wise to look for cruises that allow you to bring your own food. In case you have dietary restrictions, such as lactose intolerance or major allergies, or even if you are on a specified diet, this may be a necessity. You can pack a travel cooler bag with one or two days worth of food supplies, and then restock the bag at various docking points. This is also a great way to cut down on costs spent on food onboard the ship.
17. Sometimes it's Okay to Splurge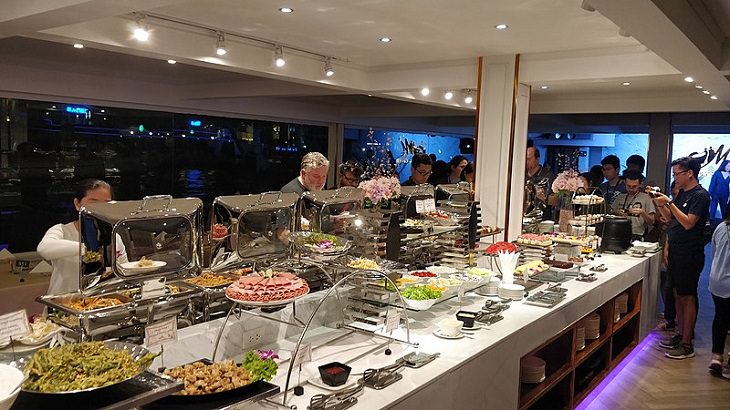 (By Exec8, Wikimedia Commons)
Believe it or not, the all-inclusive plan may actually prove to be cheaper, despite the initial extra cost, especially if you are traveling with a group of three or more, and for a period of 1 week or greater. In fact, that additional expenditure made in advance could save you a pretty penny when you factor in the individual costs of each meal and beverage, including soft drinks and snacks. In cruise ships that offer fine dining experiences, the all-inclusive packages could even save you a small fortune and allow you to enjoy a rather unique experience.
18. Don't be taken in by temptation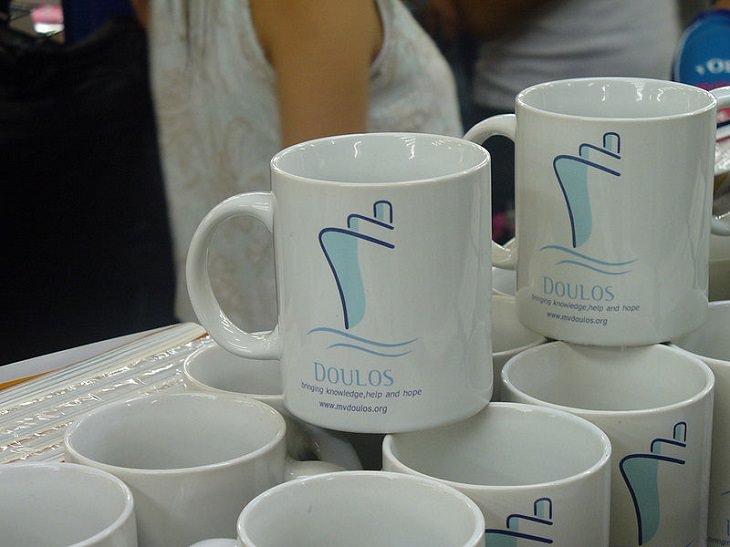 (By Mkckim, Wikimedia Commons)
My final word of advice, and perhaps the most important: while the all-inclusive package is a worthy splurge, cruise-souvenirs are not! In all the excitement, it may be extremely tempting to let that fancily dressed cruise agent snap and print a picture of you, but that basically framed photograph could cost you upwards of $20! While small trinkets and doodads with the cruise's name on it may also seem like necessities, it's important to remember they are only desires and that $15 statuette is likely to only sit in your attic and gather dust.