Romania is a favorite destination of many, and one of the reasons that this country is so popular among tourists from all over the world lies in its character which has remained authentic, and its landscapes which are unusually beautiful. You might not see a lot of nature in its capital, Bucharest, but if you make your way toward Transylvania - one of the largest and most significant regions in Romania – you'll find plenty of it. To help you understand exactly where in Transylvania you can see the authentic and preserved Romania, we've listed the 5 most authentic villages and towns in this region. Enjoy your trip!
Before we get started, here's a little background information about the area!
The region of Transylvania sits on an area of about 102,834 square kilometers and houses about 7 million people. It is made up of four districts, namely, Banat, Crişana and Maramureş and Alba. Transylvania was first documented in history during the 5th century B.C.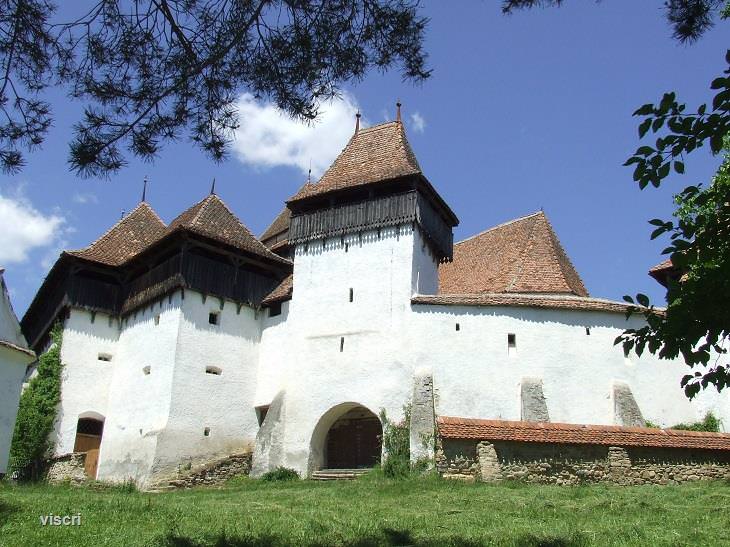 Start your travels in Transylvania with a journey to a picturesque medieval town called Viscri. The most famous structure in this town is the Fortified Church which was built in the 15th century C.E. The church, which was fortified to protect it from looters, was named a UNESCO world heritage site and might we say, it's quite worth visiting. Apart from the church, you'll be able to take in views of the old village homes which were quite incredibly preserved.

2. Roșia Montană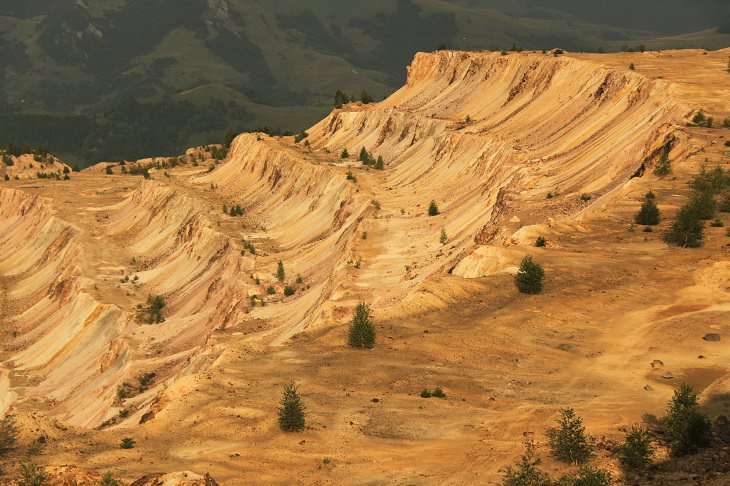 Roșia Montană is not just another ordinary picturesque village because it holds something that really sets it apart from the rest… Here you'll be able to catch sight of Romania's largest gold mine, which holds about 314 tons of gold! About 100 underground tunnels from the days of the Romans await to take you on a fascinating tour. If you come here in the summer, you'll have the opportunity to take part in the local music festival, which is held every year to raise awareness of the mine's conservation.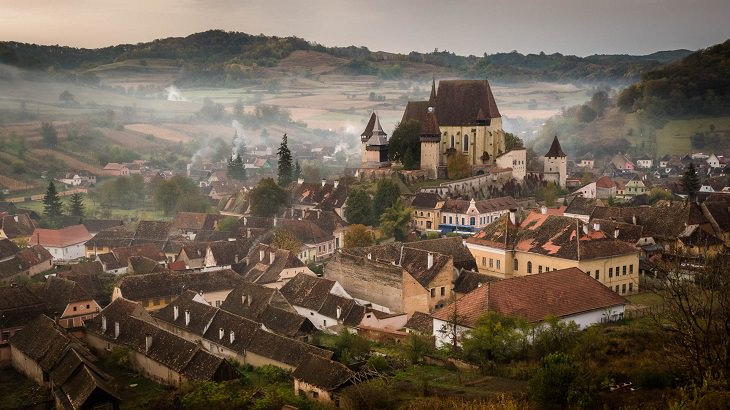 Biertan is beautiful as an old charming painting, with smiling inhabitants and welcoming faces. Visit the old Fortified Church, which like the one in Viscri, was also claimed a UNESCO world heritage site. While here, make sure to take a look at the extraordinary lock on the church's door which was even showcased at the World Fair held in Paris in 1889. In this well-loved and traveled village, you'll be able to get a glimpse into authentic village life in all its beauty.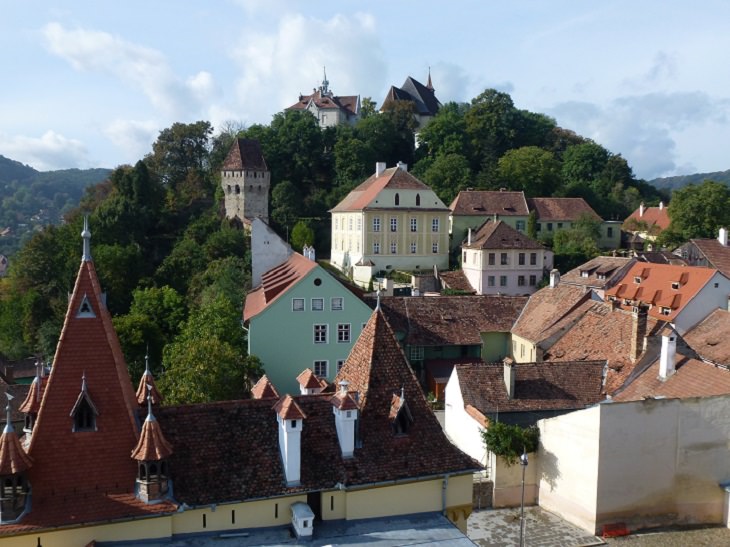 Sighișoara is a classic medieval town with a large clock tower and alleys dotted with small colorful homes. What is special about Sighișoara is that it is where "Vlad the Impaler," also known as Dracula, was born and raised. The childhood home of the Romanian prince turned mythological character can be visited if you're brave enough. But aside from that, in Sighișoara you'll find the same peace and quiet characteristic of all Transylvanian villages.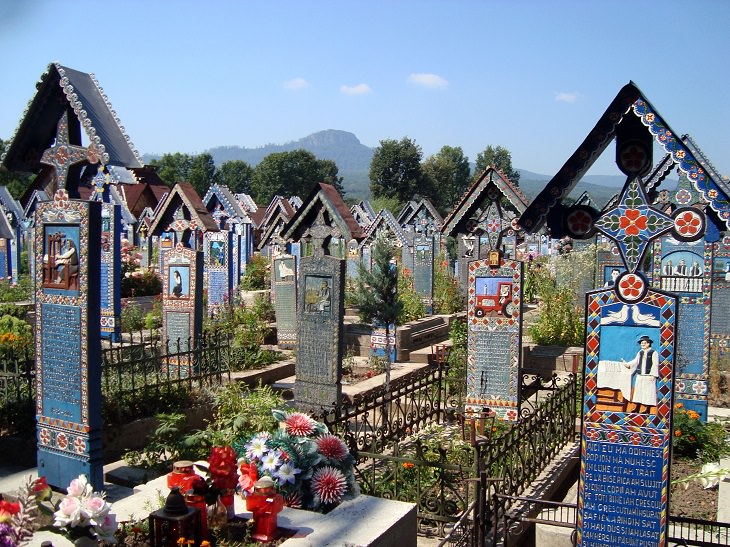 Săpânța is a small hidden town in the district of Maramureş and is a big part of Transylvanian history. The town's main attraction isn't in an area where people live, but rather, where they are buried. The "Merry" cemetery, as its called, was established in 1935 and quickly became a tourist attraction thanks to its unusual design. Visit this unique and colorful place that memorializes, quite unusually, the lives of the townspeople buried here.
image source: Christian ,IanovitsBortes, Daniel Rosca, Thorsten, Avramescu Marius