Between soda, beer, wine, and sparkling water, glass bottles sometimes end up accumulating pretty rapidly. Although your first instinct might be to recycle the lot, they can actually be re-purposed in plenty of functional and impressive ways, such as the 8 awesome ideas that follow: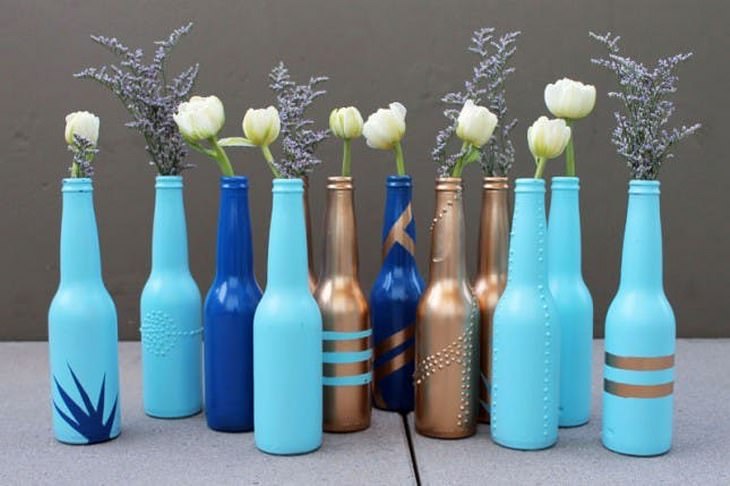 This idea will ensure that you'll never run out of vases again! No matter how many bunches of flowers any suitors may bring you, you'll always have somewhere awesome to put them.
2. Spray Bottles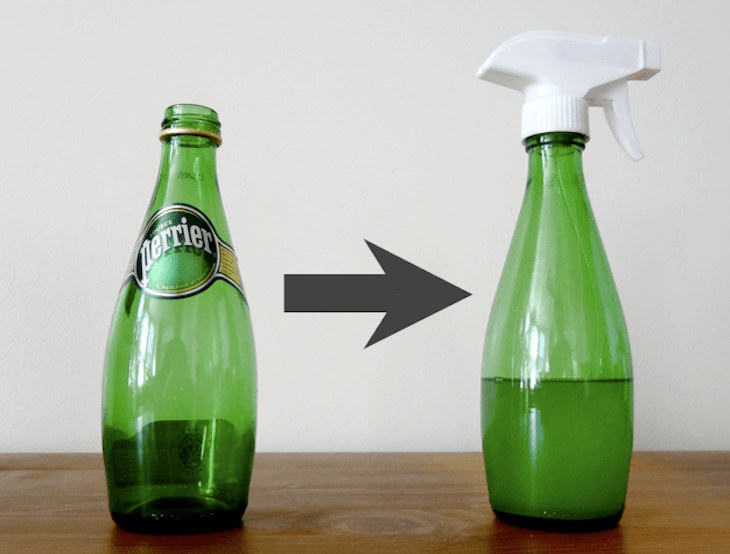 Instead of using cheap, plastic bottles for your DIY cleaning products, you can actually use a glass bottle for the same purpose. The end result will be a lot more attractive than the Dollar Store alternative.
3. Candle Stick Holders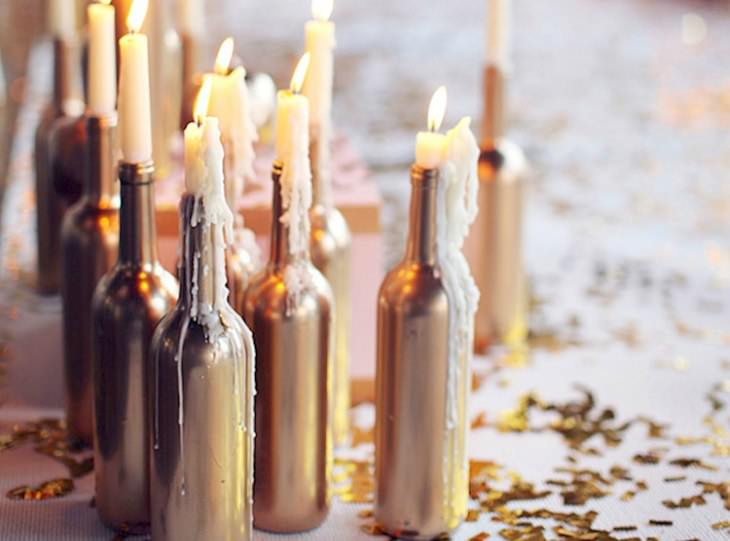 If you're searching for a way to make lighting a candle even more romantic, then using empty wine bottles is the perfect solution! We'd recommend spraying them a metallic color for maximum effect.
4. Bird Feeders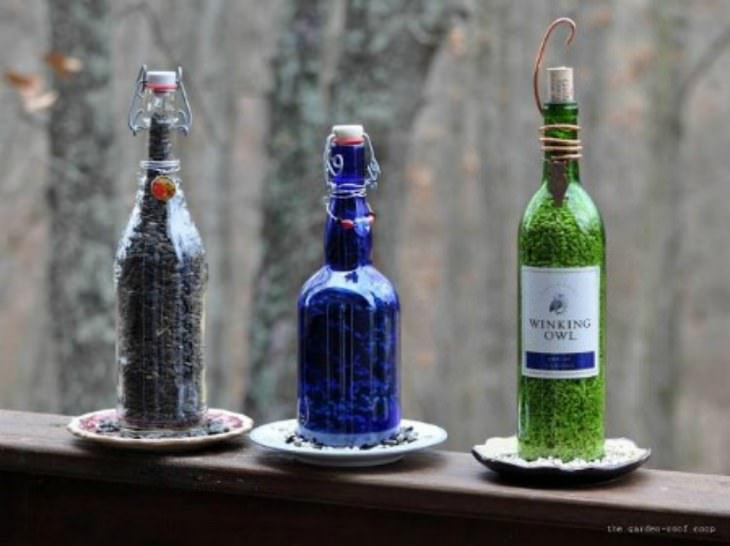 Feed your feathered friends in luxury with these fantastic bottle bird feeders! Not only will you be reusing your waste, but you will be making the local bird population very happy, too.
5. Planters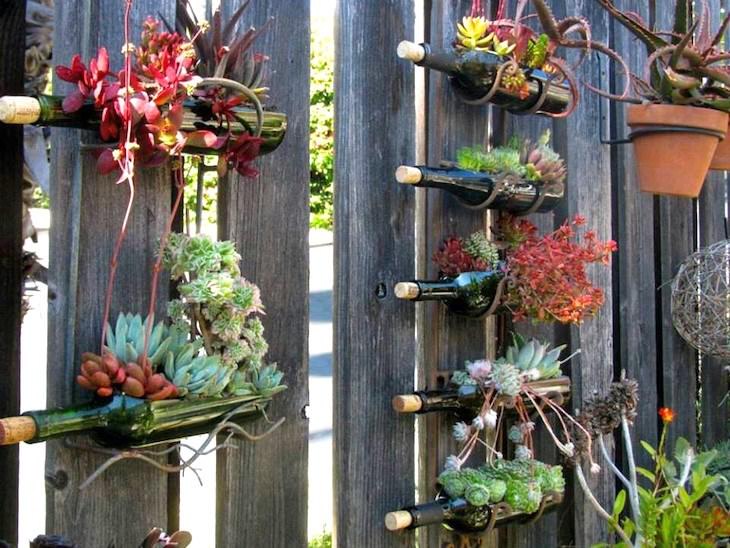 Your empty bottles can make perfect planters suitable for both indoor and outdoor plants. Just look at how lively the fence above has become!
6. Tiki Torches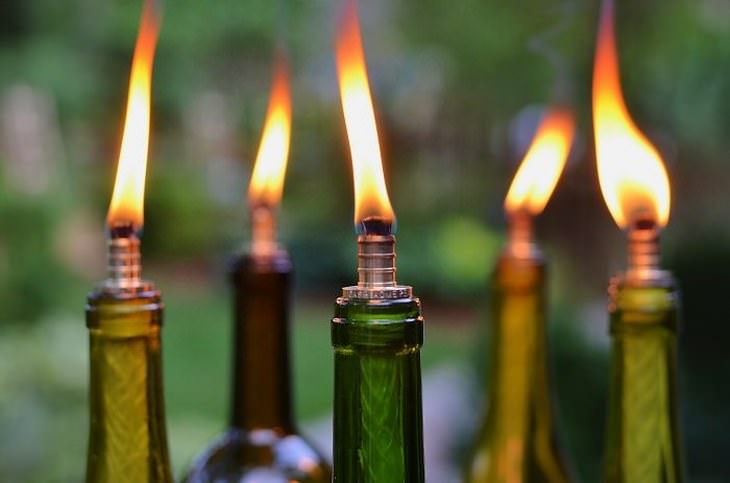 These awesome torches couldn't be easier to make and are the perfect way to complement your outdoor bottle planters. All you need is an empty bottle, a wick, and some kerosene to make one.
7. Picture Frames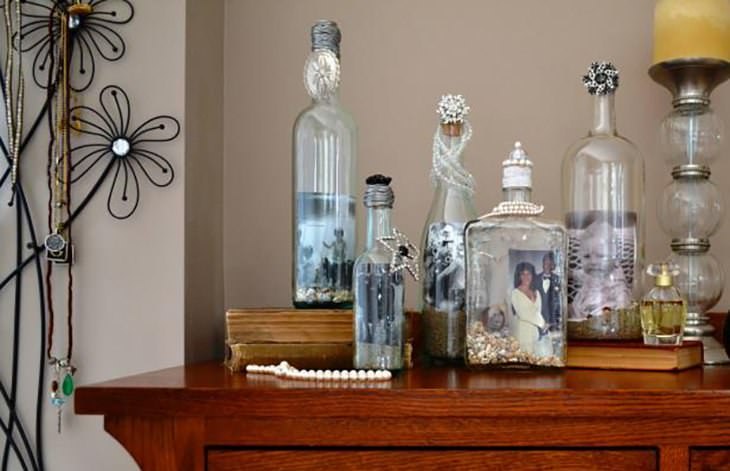 You can add a wonderful touch to your home decor by making picture frames out of empty glass bottles. We'd recommend using the bottles to create a theme, such as a beach house or a rustic, country feel.
8. Wall Decor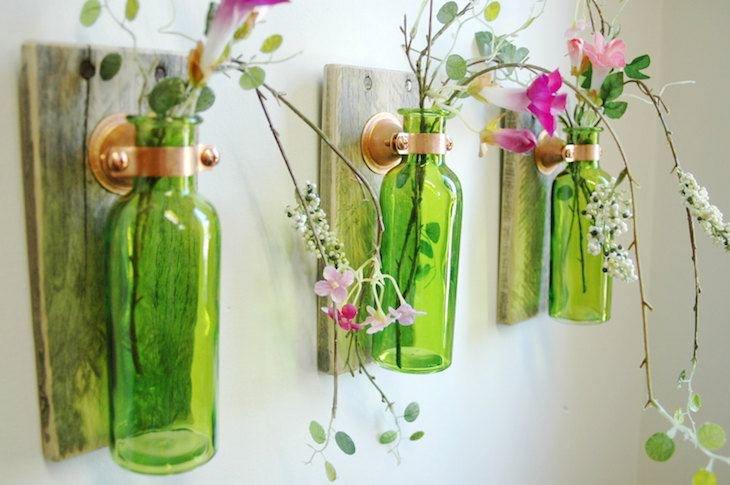 Elevate your home's design with this elegant wall decor design. You can use them to hold jewelry, flowers, sand, shells, or anything else that fits in with your home's decor.