We all hear unnerving stories about how internet giants keep masses of data on all of us, but they aren't as far removed from the reality of the situation as you might think. Google, for instance, knows quite a lot more about you than you realize.
With that being said, it does offer a number of ways to limit how much you are tracked, as well as control over the ads you see. These can be accessed via the search engine's "My Activity" page, which is a digital dashboard that gives you a snapshot of all the data that it has gathered on you.
Click here to get started: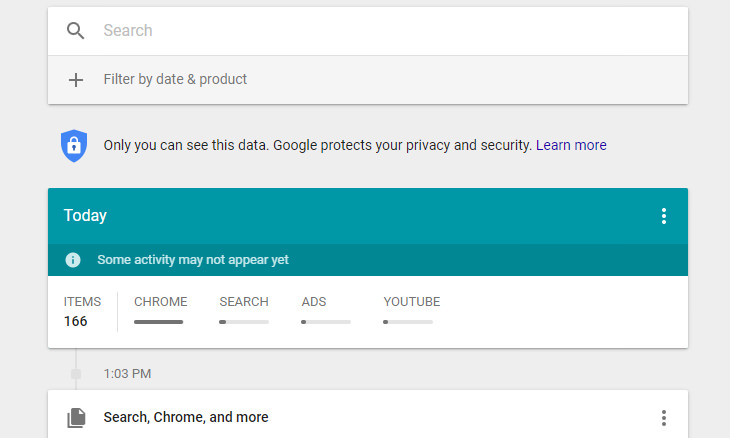 When You First Log In
The first thing you'll be presented with when you log in is a timeline of your activity using Google's various products such as the search engine itself, your Google Chrome web browsing history or Google Maps. The privacy settings that you currently have enabled on Google determine what is displayed on the timeline.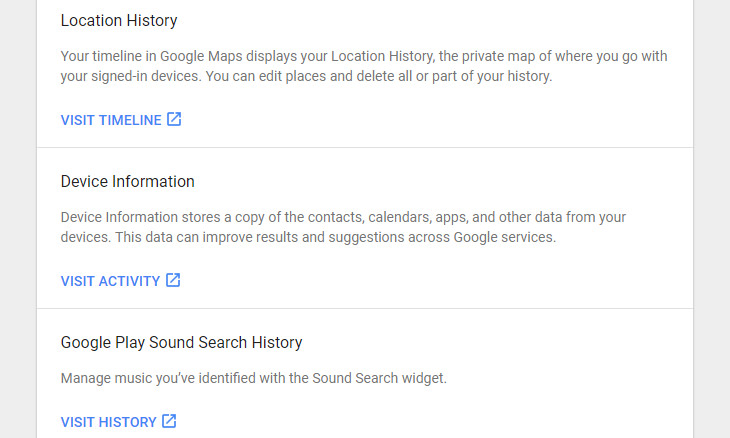 How to See the Full Picture
Seeing as the full picture of what Google knows about you might be obscured due to your privacy settings, you'll need to point to the Menu icon in the upper left-hand corner of your screen and select Other Google Activity to find any additional data that Google has been gathering.
An example of this is your location history. All of the places that you've visited while being signed in to Google Maps (this will most likely happen when you've been using your smartphone to find your way around somewhere) will appear here.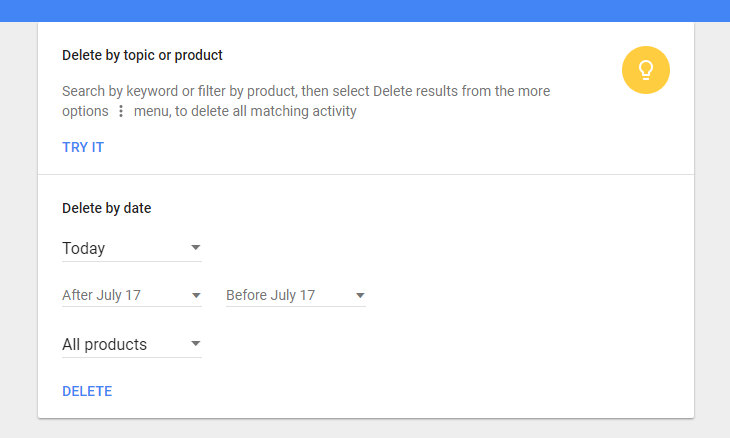 Deleting Your Activity
There are several methods that you can employ to delete your data from your My Activity page. You'll find three vertical dots next to each individual item in the Other Google Activity page. All you need to do to begin deleting your data is to click on them. A menu will appear giving you the option to delete an individual item from your Google history permanently.
You can also search by product or topic using the search bar, and delete it via the three dots once you've found it.
Last but not least, you can also delete by date. Simply click the three vertical dots at the top of your screen and selected Delete Activity By. This option also allows you to delete data from "all time".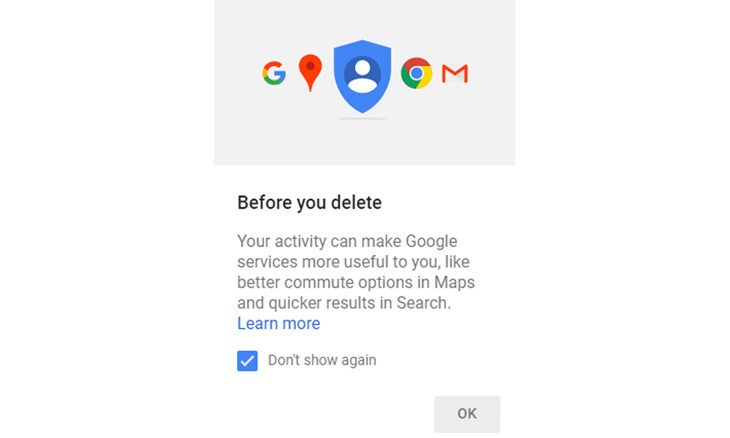 Note that you might be prompted with this window from Google, which tells you that its data collection can make its productions more useful to you.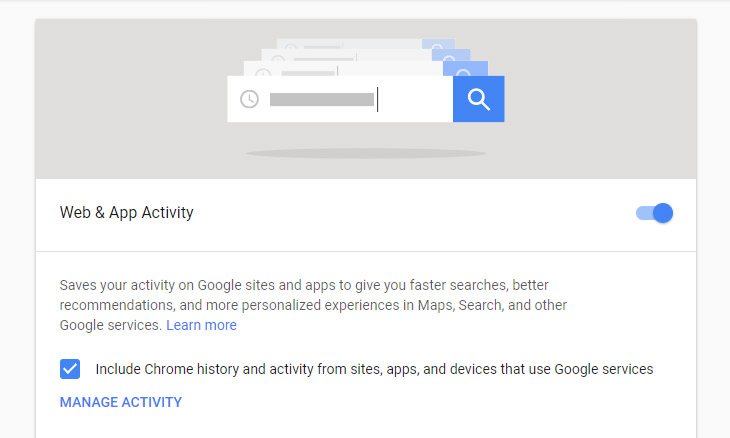 Limit Your Data from Being Saved
So you've deleted the activity you wished to, and now you're probably wondering how to stop Google from collecting your data in the future.
All you need to do is click on the menu icon in the upper left-hand corner and select Activity Controls to edit your preferences for the following:
• Web & app activity
• Location history
• Device information
• Voice & audio activity
• YouTube search history
• YouTube watch history
At this point, it's also a good idea to run Google's Privacy Checkup tool to review your privacy settings and just them to how you want them. And there you have it!