Home security apps are very important when it comes down to home monitoring. If you download the right Android or iPhone security app, you can see your security cameras on your cell phone wherever you are, and without any fees. Furthermore, you get to enjoy all the features that a security camera should have.
In fact, some Android and iPhone security apps work extremely well with your cameras, and some can turn your computer or smartphone into a web camera or a security camera. Therefore, choosing the right app is the very first step. Below we have compiled a list of 5 of the best security apps for Android and 5 of the best for iPhone.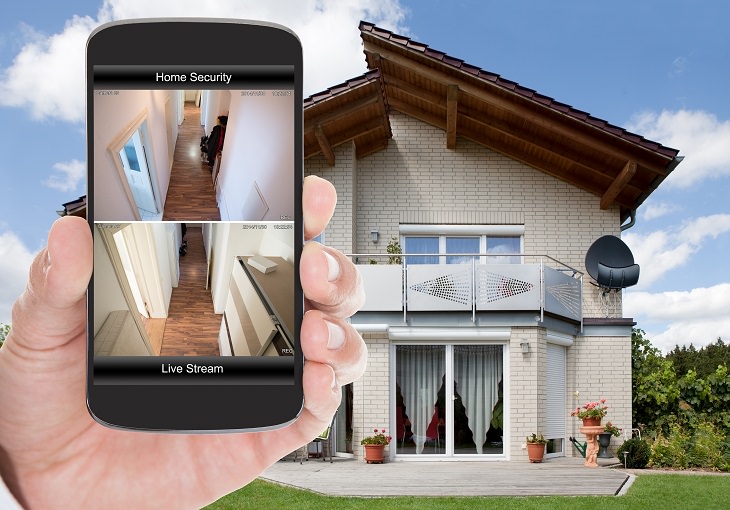 Top 5 Home Security Apps for Android Phones and Tablets
Cost: Free (unless you want additional hardware)
This is one of the better and most popular DIY home security apps. Its biggest feature is that it's able to support multiple platforms (IOS, Mac, Android, and windows). The service itself comes in two separate apps – the camera app turns your device into a camera, while the other app lets you monitor your home. Some other features include time-lapse recording, remote monitoring, multi-view for up to four cameras, and facial recognition. This app is a great way to repurpose old smartphones or laptops.
2. Alfred Home Security Camera
Cost: Free (HD recording is $3.99 per month or $29.99 per year)
This app lets you reuse your old smartphones for security purposes. It features remote access, some free cloud storage, live video streaming, a walkie-talkie function, zoom, and more. All these features are available for free, but if you'd like HD recording, you need to sign up to a monthly or year subscription.
3. IP Webcam
Cost: Free
This is one of the simpler home security apps that turns your phone into a remote camera. It has a decent, if basic, set of features, such as support for VLC player, Ivideon support, live video streaming, support for FTP servers and Dropbox, video chat support, and motion detection. However, it can be a bit tricky to set up at first. It's supported by advertising, making the app itself completely free.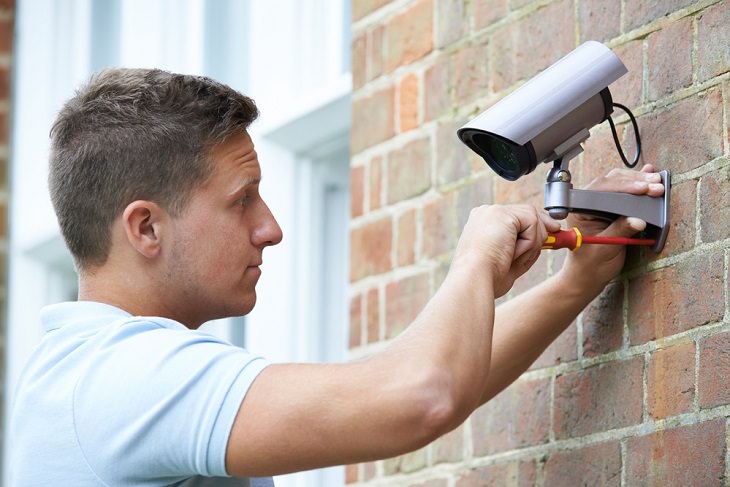 4. WardenCam
Cost: Free
This is another home security app which makes use of your old smartphones. It offers its users multi-camera setups, Google Drive and Dropbox support, two-way audio support, motion detection and alerts, and above average developer support. It's very simple to use.
5. Nest
Cost: Free
To use this app you must first have Nest appliances installed in your home. It's basically a first party controller for your thermostat and home condition scanner. We know that this isn't technically home security, but the app does allow you to maintain a safe atmosphere at home. For example, if your house is filling with carbon monoxide or smoke, the app will notify you in a very timely manner. Furthermore, you'll be able to receive important notifications about emergency alarms and events.
Top 5 Home Security Apps for iPhone and iPad
Cost: Free
This app allows you to monitor many things such as a nanny cam, pet cam, baby monitor, surveillance cameras, or a do-it-yourself- security system. It contains fantastic features such as door and window entry sensors, water sensors, motion detectors, temperature sensors, touch sensors, and humidity sensors. You can control the app remotely and use the 360-degrees camera feature to keep a close eye on your home wherever you might be.
Cost: Free (Premium subscription ranges from $3.99 to $16.99)
This is one of the best security apps for iPhone due to its many advanced features. This includes live video streams wherever you are, motion sensors and instant alerts, free cloud storage, walkie-talkie interaction, and a 360-degrees camera. While recording, it will automatically adjust the quality of your video depending on your internet speed.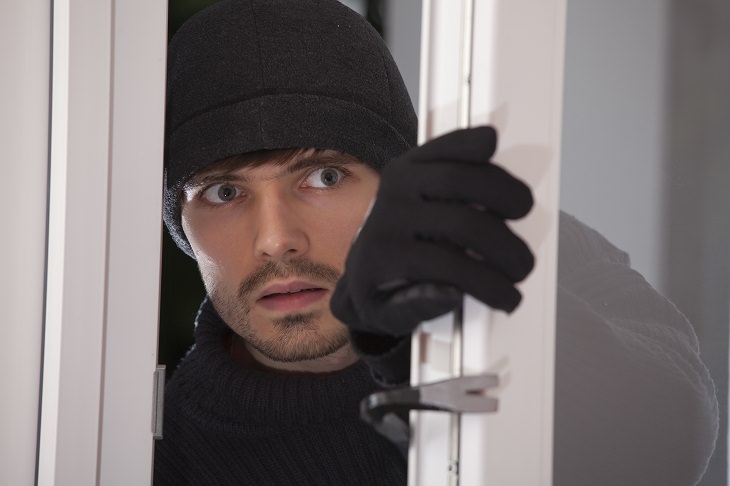 3. Home Security Monitor Camera
Cost: $5.99
This is a paid home security camera app with an anti-theft system. This app allows you to hear every single tiny noise that is happening in your house. In addition to this, you will get a live video monitor, secure communication that is encrypted via cloud solution, and a battery alert feature which notifies you when you have less than 10% power left. It also allows you to monitor your home from an unlimited number of devices.
4. AtHome Video Streamer CCTV Cam
Cost: Free
This app uses face recognition technology which can distinguish whether the person in your house is a family member or intruder. If it's the latter, you'll be notified immediately. In addition to this, other features include remote monitoring on the go, night vision, multi-view display, a highly secure cloud service to store all your videos, and time-lapse recording.
5. Manything
This app records movement in your home and will automatically inform you if some unexpected sound or motion is detected by its motion and sound alert feature. Other useful features include adjustable detection zones and camera sensitivity, easy clip sharing and downloading, live video streaming, and a walkie-talkie function. There are a number of in-app purchases that can be made, which range from $3.99 to $25.99.
Sources: androidauthority, etechhunt and joyofandroid
Images: depositphotos