15. 1968 Chevrolet Corvette L88 – $880,000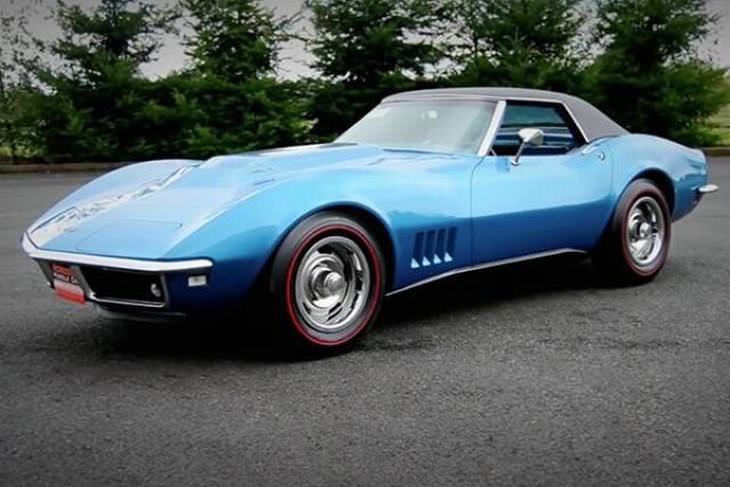 Back in 2014, this '68 L88 Corvette Convertible was sold for nearly $900,000. It's one of only 80 that Chevrolet built for the 1968 model year, packing a 550 horsepower V8 punch along with a highly desirable 4-speed transmission. The previous owner bought it at the same auction 13 years prior, paying just $130,000 for it at the time. It's said that he only drove it a mere 20 miles the whole time he owned it.
14. 1968 Dodge Charger Hemi Daytona – $900,000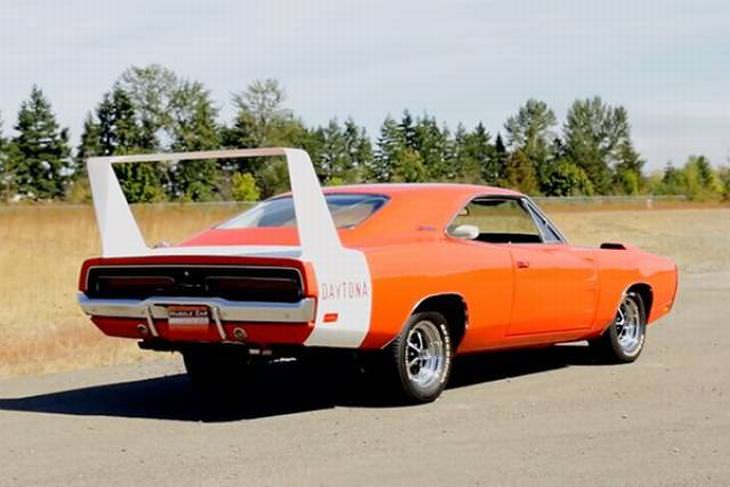 Dodge decided that it wanted to go NASCAR racing successfully in 1969, so it built 503 of them to meet homologation requirements. The particular car that sold for $900,000 is one of just 20 of the 503 built that shipped with a 426-cubic-inch, 425-horsepower Hemi V8 coupled to a 4-speed manual transmission. What's more is that it had covered just 6,500 miles from new when it changed hands in 2015. It's widely believed to be the best example of a Daytona in existence today.
13. 1965 Shelby Mustang GT350R – $990,000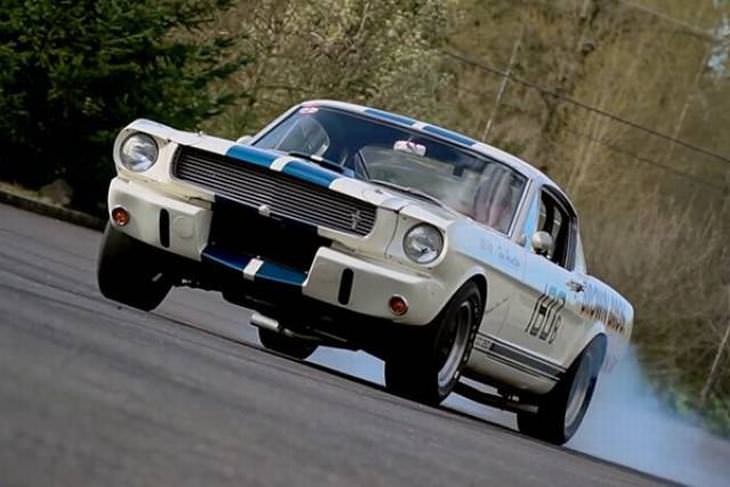 Anything that legendary Ford tuner Carroll Shelby touched is now worth a fortune, not least Shelby Mustangs. A GT350R, with race number 23, won no less than 17 straight races between 1968 and 1969, making it the most successful racing Shelby of all time. It also recorded a 184 mph pass at Daytona Speedway in 1968, making it the fastest 289-cubic-inch V8-powered Shelby ever. These outstanding tidbits of history was enough for a buyer to pay nearly $1 million for it at the 2006 Amelia Island auction.
12. 1969 Chevrolet Camaro ZL1 – $1,000,000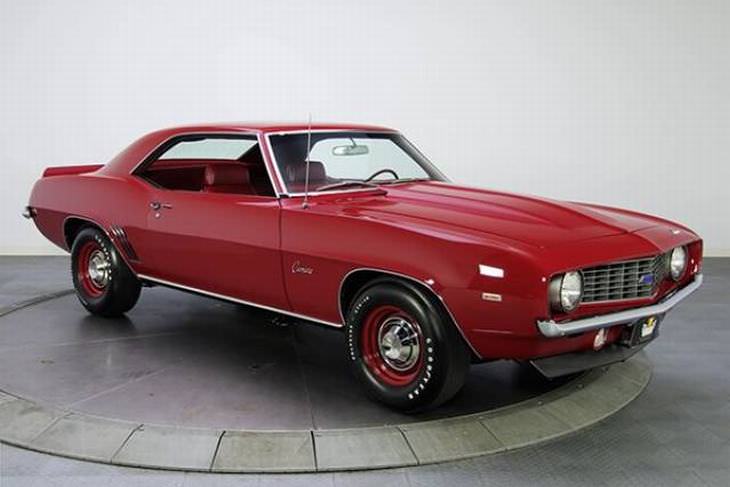 Only 69 ZL1 Camaros were ever made. They boasted a 427-cubic-inch V8 engine, which was based on the L88 engine found in the Chevrolet Corvette of the same era. The difference was that the engine in the Camaro was made completely out of aluminum in order to save weight. Although Camaros tend to go for a less than $1 million, this particular car fetched that amount back in 2013 due to the fact that it was completely restored by Barry Burstein, who was one of the original ZL1 engine builders back in the 1960s.
11. 1967 Shelby Mustang GT500R 'Eleanor' – $1,000,000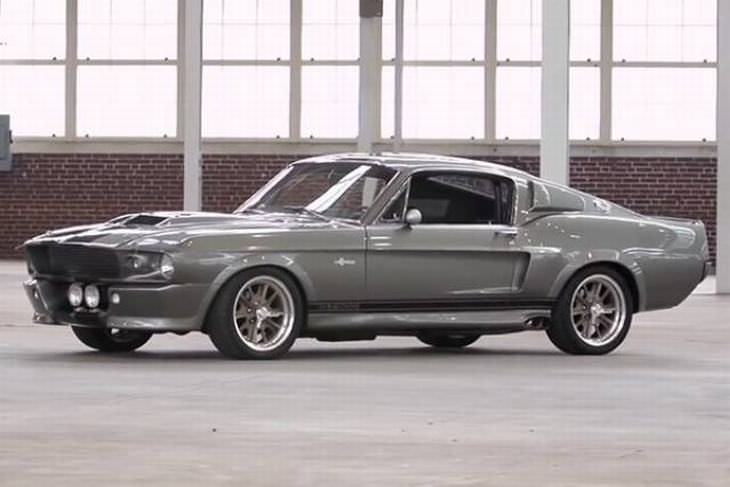 Although there's no such thing as an "Eleanor" Mustang in real life, this car gained its mystique from its appearance in Gone in 60 Seconds, starring Nicholas Cage. It was one of three working cars that were built for the movie, with the other two being destroyed during filming. It was also the car used for close-ups and promotional efforts. The cars were built at Cinema Vehicle Services, with input from the legendary coachbuilder, Chip Foose. Features include a 351-cubic-inch V8 engine, a 4-speed manual transmission, coilovers and (groan) a fake nitrous kit. Each to their own I suppose!
10. 1970 Chevrolet Chevelle SS 454 LS6 – $1,150,000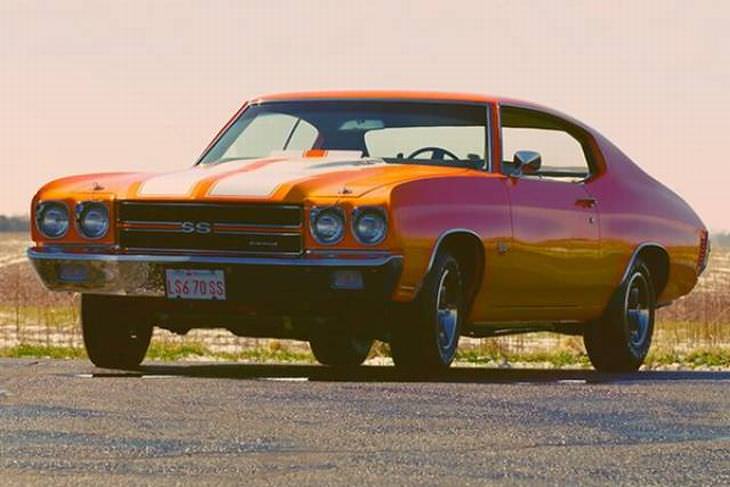 Just 20 of these Chevelles were ever made, so it's no wonder that they're so valuable.
9. 1967 Shelby Mustang GT500 Super Snake – $1,300,000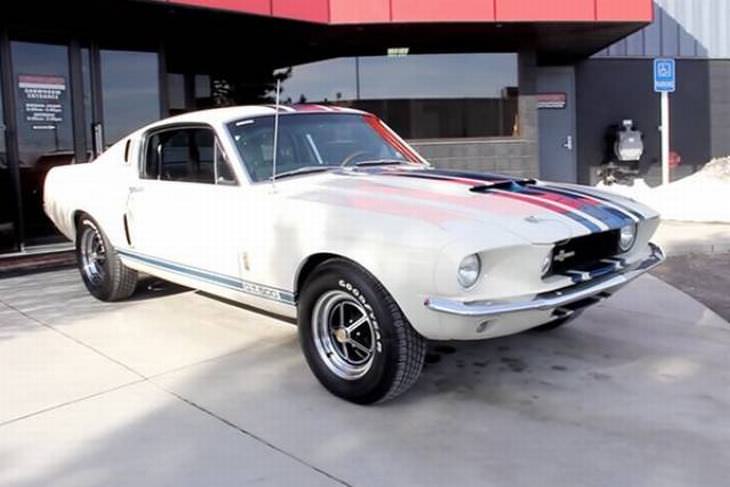 There was only one "Super Snake" Shelby Mustang GT500 ever built, despite a limited run of 50 cars being planned during the late 1960s. The car started off life as a demonstration vehicle for a tire company, but it got its Super Snake moniker after Carroll Shelby stuffed a 427-cubic-inch V8 from a Ford GT40 under the hood. It produces well over 500 horsepower and was clocked in period at over 170 mph. The Super Snake remains the most expensive Mustang ever sold.
8. 1965 Shelby Cobra 427 Roadster CSX – $1,595,000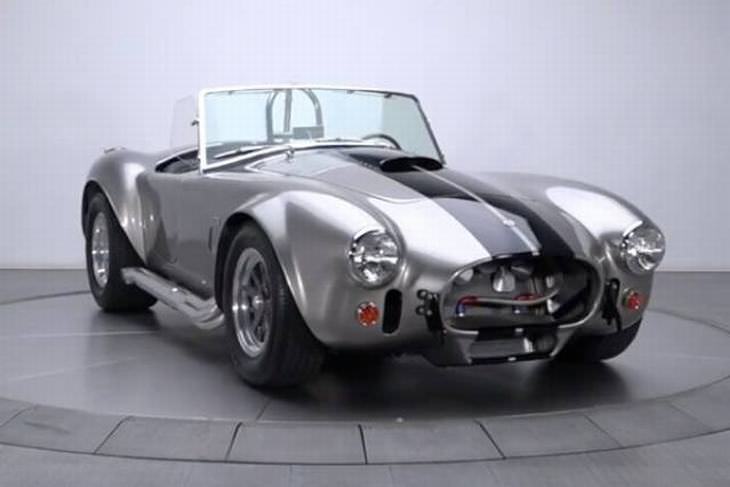 The Shelby Cobra started off life as a British AC Cobra, that is before Carroll Shelby got hold of them and started tweaking them and putting enormous engines under their elongated hoods. This one changed hands for such a large amount of money due to going through a complete nut-and-bolt restoration and being an example of an extremely rare, factory-specification Shelby Cobra.
7. 1970 Plymouth Hemi Cuda Convertible – $2,250,000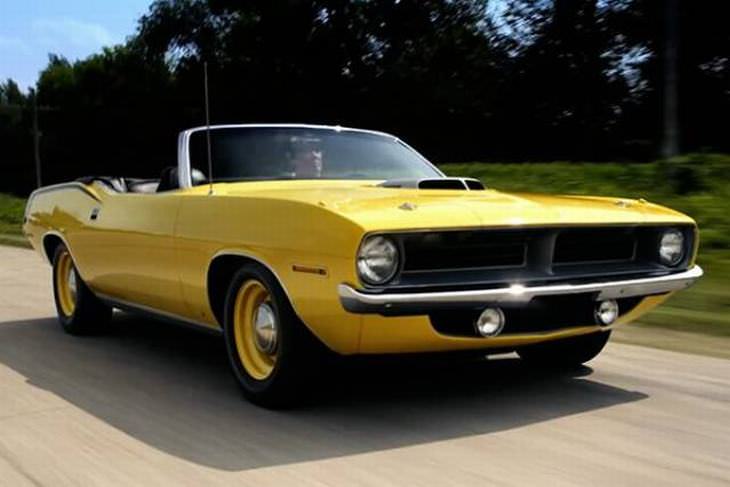 Finished in an eye-popping shade of yellow called Lemon Twist, this beautiful Plymouth Hemi Cuda Convertible is one of just five ever built during the 1970 model year to boast a 4-speed manual transmission. The other nine cars built all had automatic transmissions, which are less desirable. What's more is that this particular example features highly-desirable options such as the A34 Super Track Pack, shaker hood, heavy-duty radiator and power front disc brakes. Its crowning feature, however, a 426-cubic-inch, 425 horsepower Hemi V8 under the hood.
6. 1954 Pontiac Bonneville Special Motorama Concept Car – $3,080,000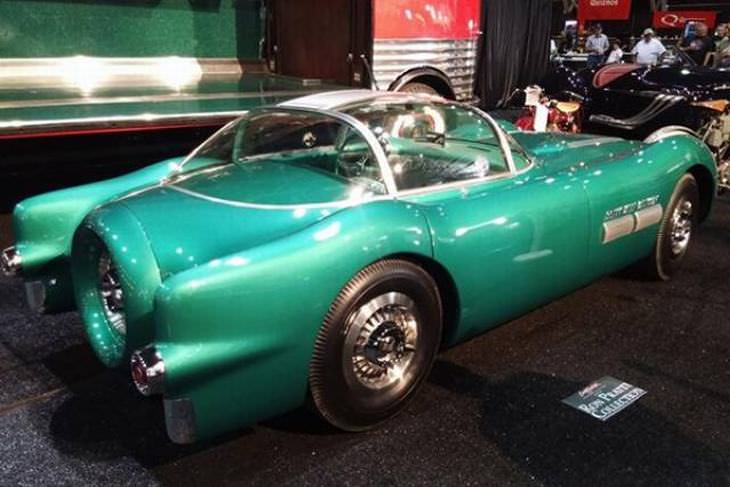 Many of the concept cars that were built for the auto shows of the 1950s have long since been crushed, so it's a miracle that this one even survived. It was inspired by the cars setting world speed records at the Bonneville Salt Flats during that era and was one of two made for the General Motors Motorama Auto Show of 1954. The other car was finished in bronze.
5. 1971 Plymouth Hemi Cuda Convertible – $3,500,000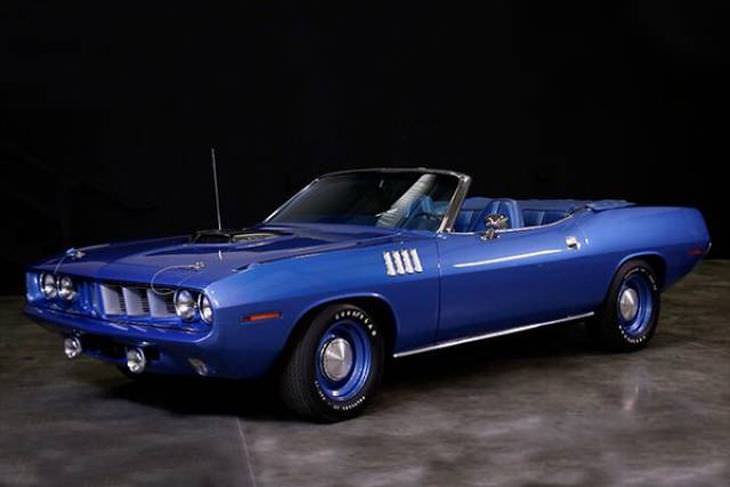 This 1971 Plymouth Hemi Cuda Convertible is an even rarer car than the 1970 example you saw further up this list. Just 11 examples of this model were built for the 1971 model year, and only two of those featured a 4-speed manual transmission. This particular car is the only one in the world to retain its original engine and transmission, meaning that it is a unique car. Its incredible rarity and immaculate condition meant that it sold for $3.5 million after eight solid minutes of frenzied bidding at the Mecum Auctions in Seattle, Washington back in 2014.
4. 1967 Chevrolet Corvette L88 – $3,850,000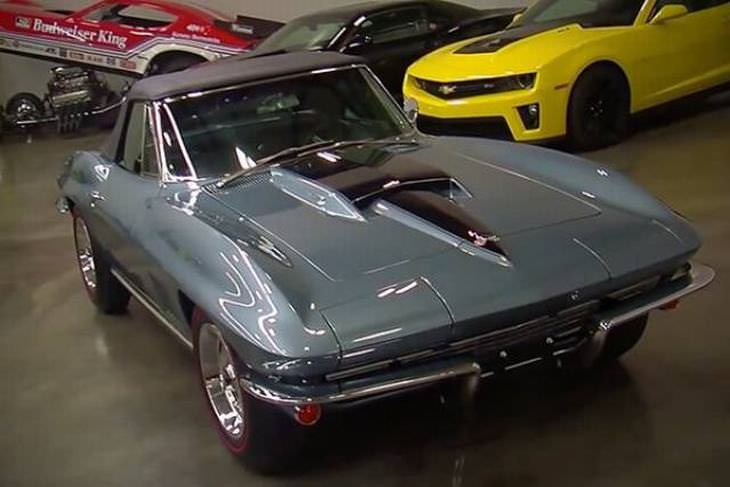 The 1967 model year is one of the most desirable for the Chevy Corvette, and the example that sold at the 2014 Barrett-Jackson auction is believed to be the only red-on-red L88-powered Corvette coupe in existence. Its power output is quite substantially underrated at 430 horsepower (L88 engines are believed to actually produce in excess of 500) and came with much documentation to back up its history. In addition, the unique red-on-red example has performed outstandingly well at classic auto shows over the years.
3. 1966 Shelby Cobra 427 'Super Snake' – $5,500,000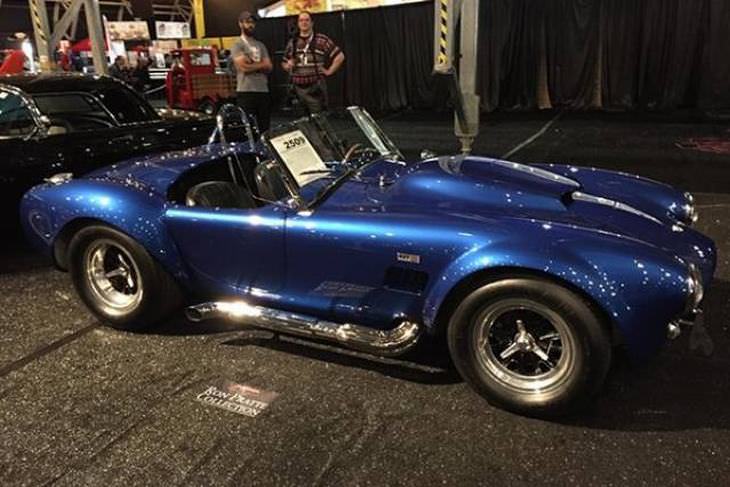 This "Super Snake" Shelby Cobra 427 is one of just two ever built, featuring a twin-supercharged, 427-cubic-inch V8 under the hood that's rated at an eye-watering 800 horsepower (a ridiculous amount of power considering that it was built more than 50 years ago). The other was sold new to Bill Cosby, but he returned the car to Shelby after a single drive in it that reportedly frightened the life out of him. Sadly, that car was destroyed in an accident which also killed its owner. The car last changed hands back in 2007, so it would be worth considerably more at auction today.
2. 1964 Ford GT40 Prototype – $7,000,000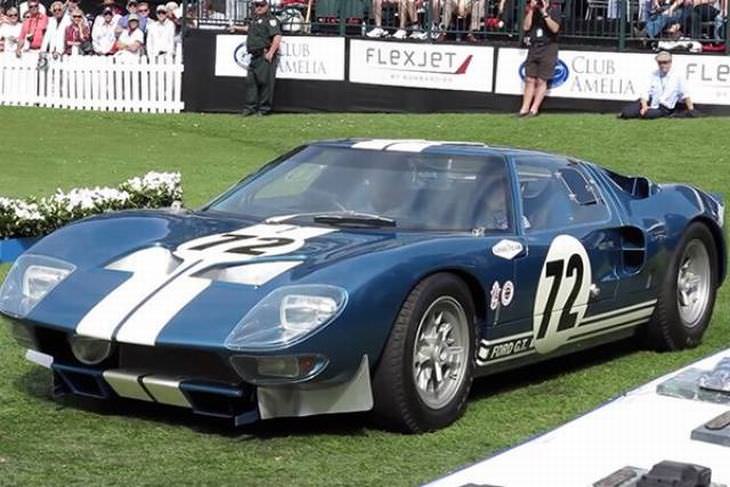 The Ford GT40 came into existence after Henry Ford II failed to buy Ferrari and ordered his engineers to build him something that would crush the entries from the Prancing Horse at the 24 Hours of Le Mans. The car you see here is the fourth GT40 prototype ever built, and the first to be built with a lightweight chassis. It actually contested the grueling race that year but pulled up on the Le Mans circuit's Mulsanne straight with an engine fire just six hours in. It was repaired and revised for the 1965 racing season, competing at Daytona, the 12 Hours of Sebring and the 1,000 kilometers of Monza.
1. 1962 Shelby Cobra CSX2000 – $13,750,000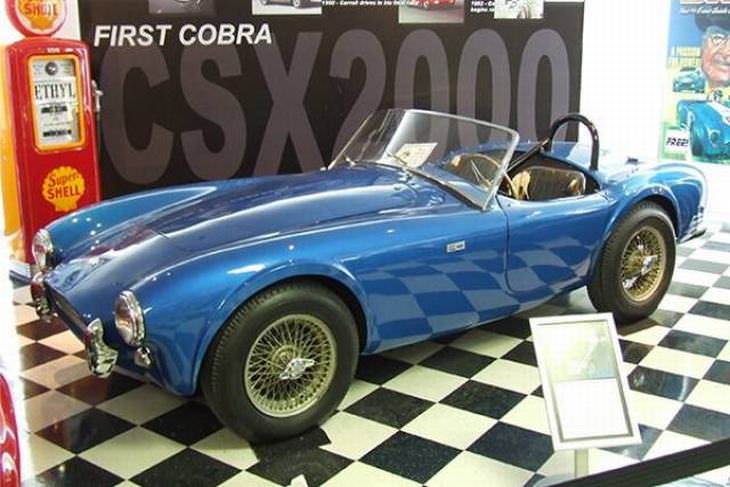 Behold - this is none other than the very first Shelby Cobra ever built. It was the first AC Cobra to be flown over from the UK to the USA, and it was picked up personally by Carroll Shelby. He and a couple of friends had a 260-cubic-inch Ford V8 installed under the hood in a matter of hours. Although later Shelby Cobras would have much larger engines installed in them than this one, this very car represents Genesis for the legend that is Shelby. And that's why it's worth an absolute fortune.