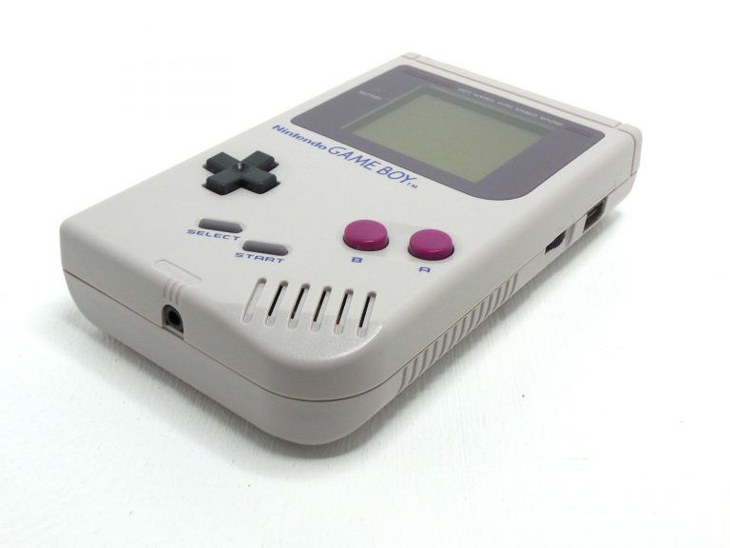 Price on eBay: $72.99
Kids of the '80s will have no trouble remembering the Game Boy, which used to sell for $89.99 back then. The handheld console ran on AA batteries, and has been credited with bringing Tetris to the masses. Between Game Boy and its successor, Game Boy Color, more than 118 million units have been sold across the globe.
2. Michael Jackson Superstar of the '80s Doll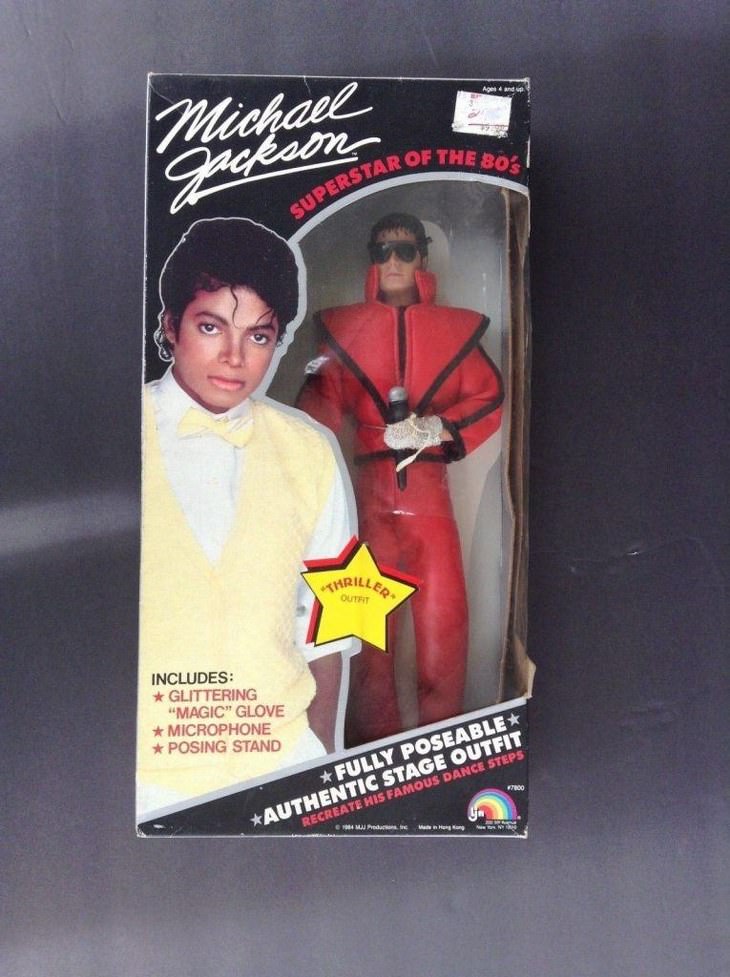 Price on eBay: $79.98
It was practically impossible to get through the '80s without hearing Michael Jackson's powerful voice on a daily basis. Many teens were obsessed with him and wanted to sing, dress and dance just like the King of Pop did. Even though he's no longer with us, his legend still lives on, and that's why sealed versions of his early action figures are worth around $80.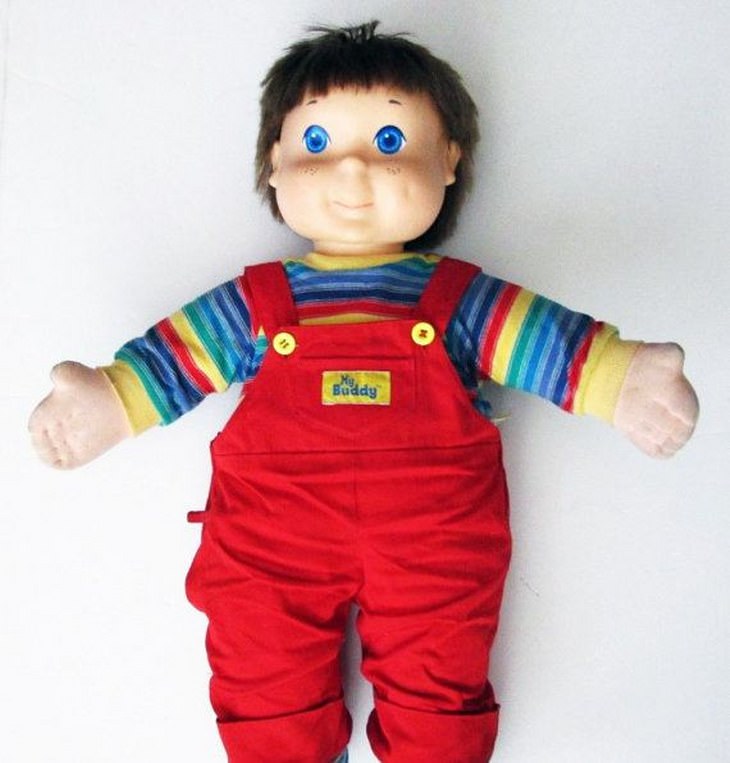 Price on Etsy: $89.99
The plush doll with rainbow-striped sleeves and red overalls was an absolute hit with many kids who grew up in the 1980s. This great toy was not only innovative but also highly controversial when it was released since it was advertised as a doll that both boys and girls could play with.
4. Optimus Prime Transformer Action Figure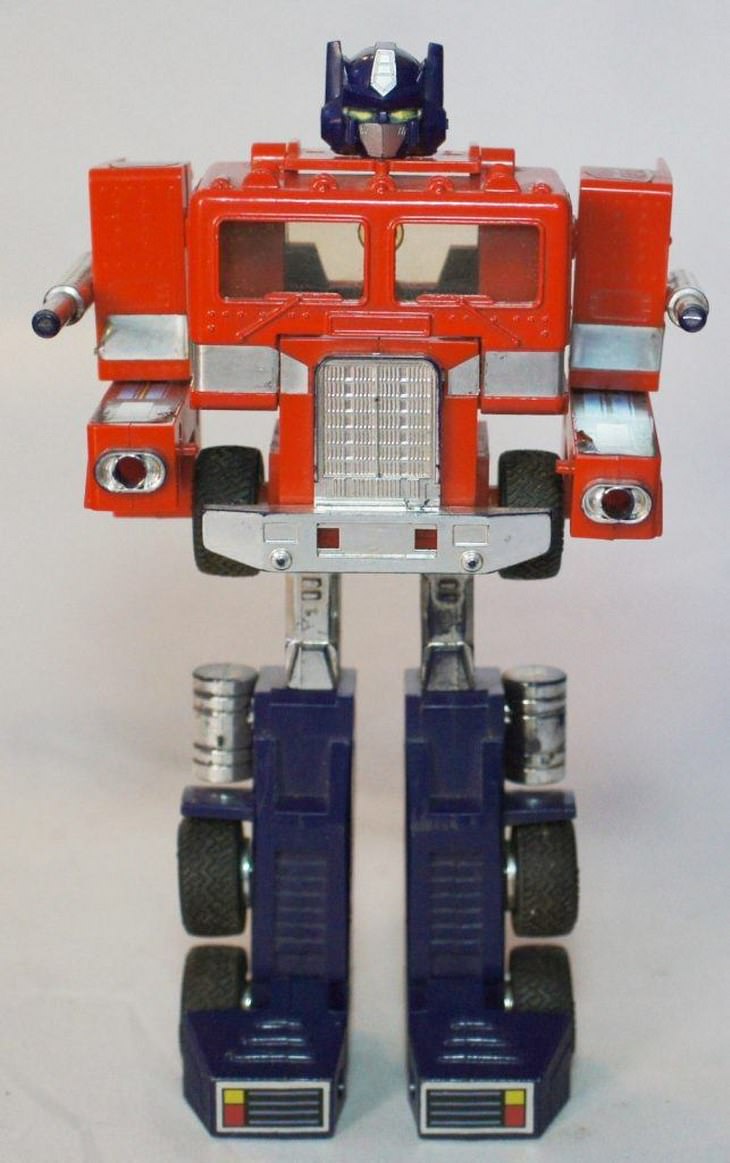 Price on eBay: $100
Thanks to the immense popularity of the latest Transformers movies, these toys from the 1980s are now highly sought after by collectors from around the world. If you've got a couple of old Autobots or Decepticons lying around somewhere, you might be able to sell them for a pretty penny on eBay.
5. Little People Family House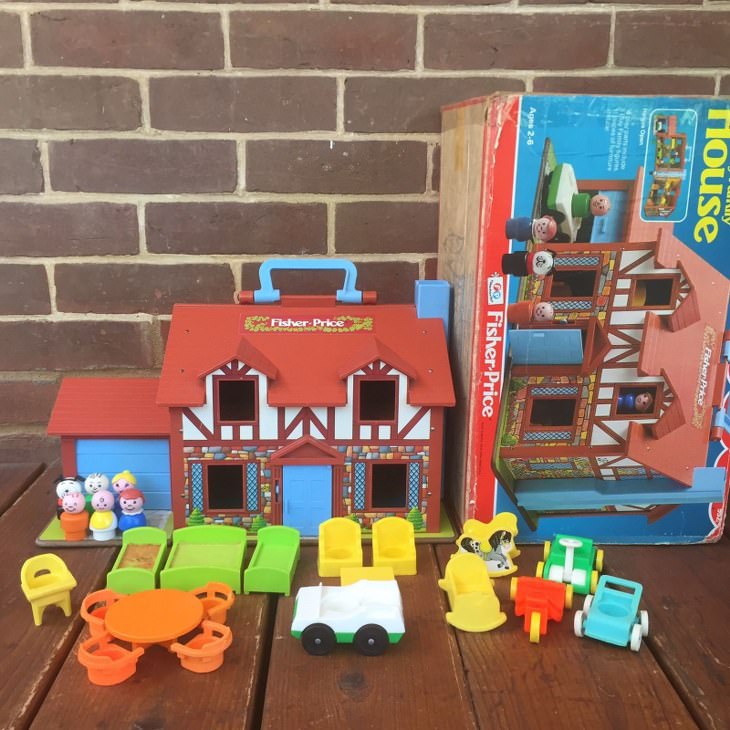 Price on eBay: $125
Although their look has changed over the years, Little People dolls and houses have remained a staple in children's lives for decades. Collectors or wealthy parents often pay hundreds of dollars for collections of Little People toys, and an unopened Little People Brown Tudor Family House set currently sells for around $125 dollars online.
6. G.I. Joe Motorized Offensive Battle Attack Tank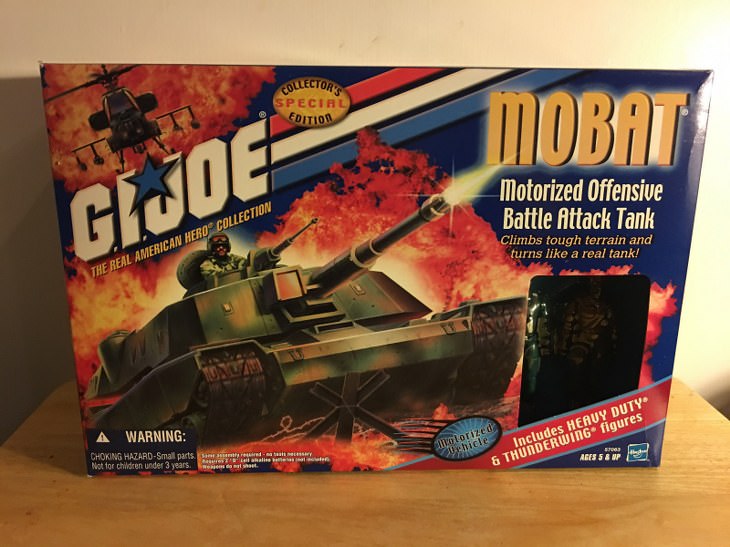 Price on eBay: $149.99
Back in 1982, Hasbro released this US armed forces-themed line of action figures. Curiously, the 'G.I.' in G.I. Joe stands for 'government issue,' and the term 'action figure' was actually coined during the development of the first G.I. Joe range.
7. Cabbage Patch Kids Dolls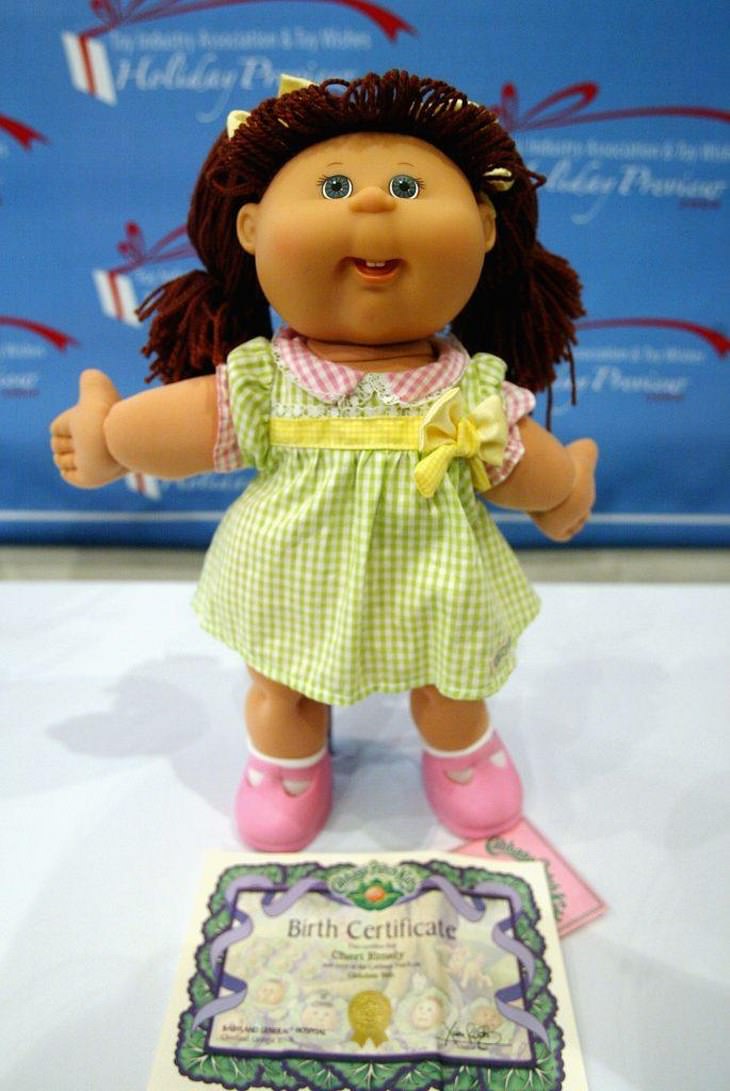 Price on eBay: $179
One of the most memorable fads of the 1980s began with the appearance of the Cabbage Patch Kids. First released in 1982, they were the must-have toy that simply had to find a place under every family's Christmas tree, resulting in occasional fights in stores across the US, when supplies began to diminish.
8. 1983 Strawberry Shortcake Doll House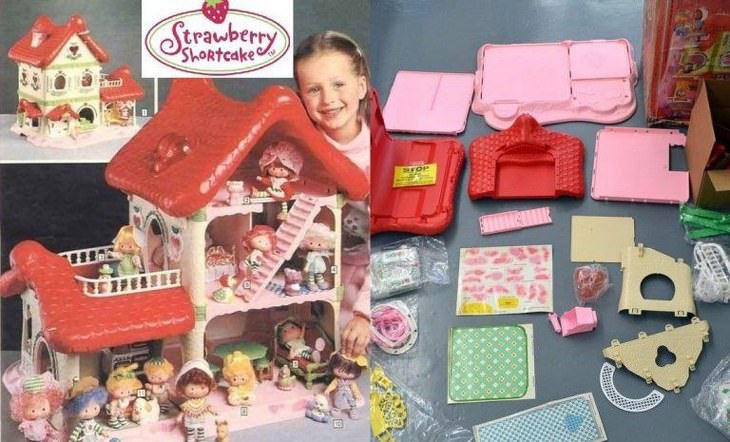 Price on eBay: $1,200
If you've got one of these dollhouses laying around your home, you might be in for a deliciously sweet surprise, since some of the oldest ones are valued at upwards of a thousand dollars, and that's without any of the furniture included!
9. Teenage Mutant Ninja Turtles Action Figures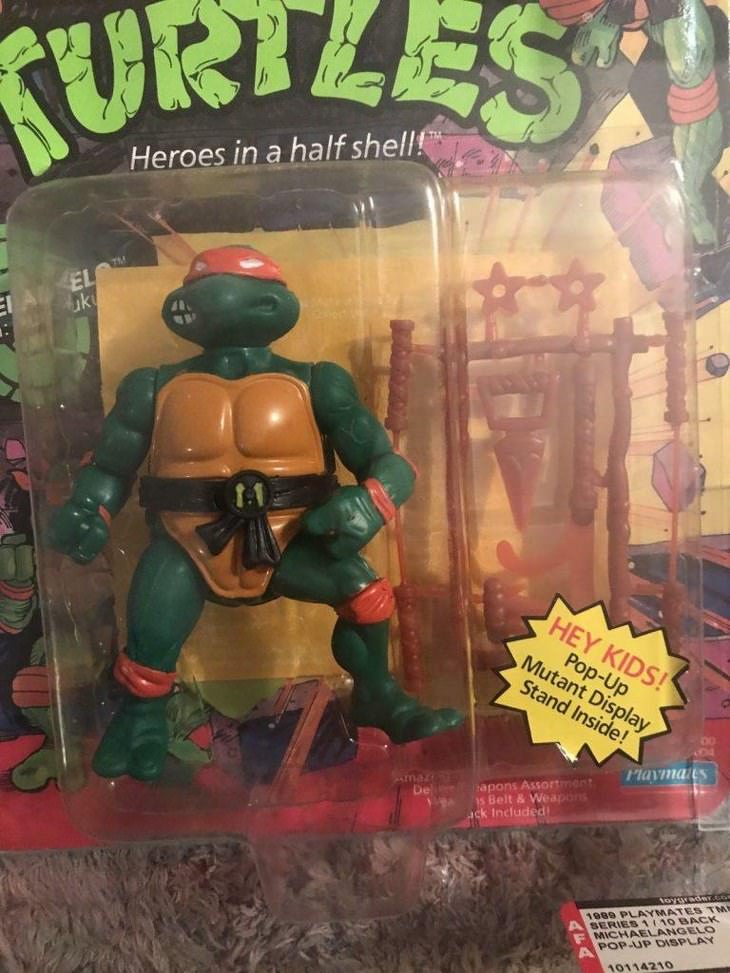 Price on eBay: $1,695
The Teenage Mutant Ninja Turtles remained popular superheroes throughout the '80s and '90s, and as a result of their immense popularity, plenty of their comics and action figures are worth heaps of cash. A single 1989 action figure can be bought for around $1,695 online, so just imagine how much you could make with a full set of four!
10. 1986 Masters of the Universe Play Set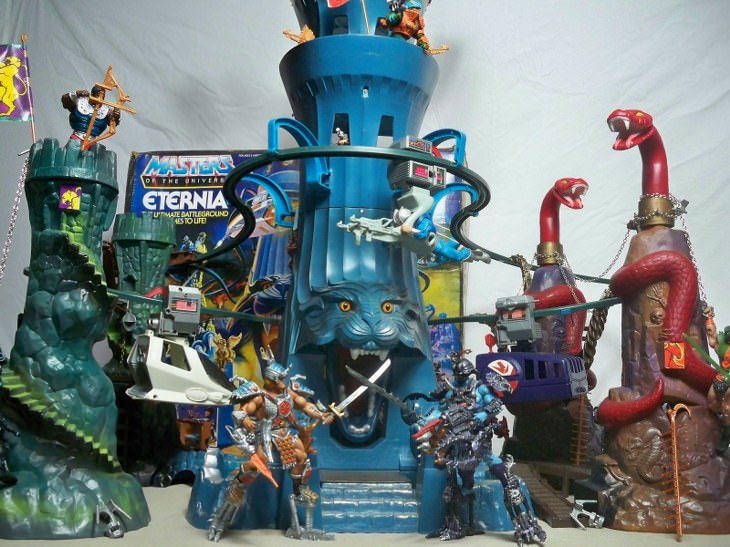 Price on eBay: $2,500
Kids of the '80s are bound to remember the legendary heroes, He-Man and the Masters of the Universe. It also seems that some people still really love them today, as a full 1986 set of the He-Man Masters of the Universe Eternia play-set is currently worth around $2,500!

Content Source: cheatsheet
Image Sources: 1, 2, 3, 4, 5, 6, 7, 8, 9, 10